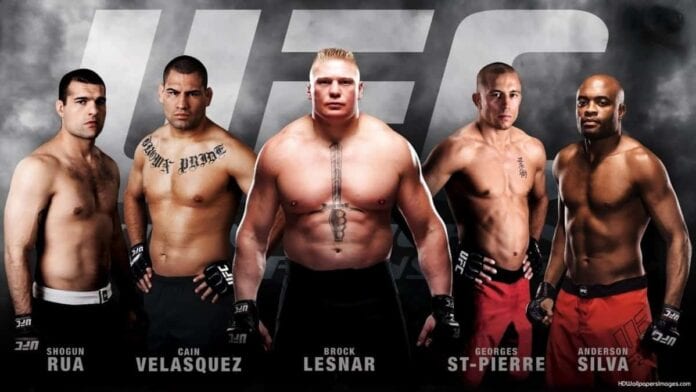 The UFC PPV (pay-per-view) has become a Saturday night tradition for many MMA fans across the globe, although numbers have been on a clear down swing over recent years. The promotion is once again knocking on the door of a million buys with some solid numbers in 2015, but they still pale in comparison to the biggest ever selling UFC events. Perhaps over saturation, or the rise in the cost of a single PPV event has impacted on buy rates.
With much of the UFC's revenue coming from the pay-per-views, although the Fight Pass network and a new-found global expansion in to merchandising now supplements that income, the promotion doesn't hold back when their marquee stars gather for a big event.
All stats in the following list are current as of September 7, 2015, and will be updated whenever a new UFC event places on the top 20. Without further ado, we've compiled the Top 20 UFC PPV Events for your consumption, enjoy!