Josh Barnett "The Warmaster"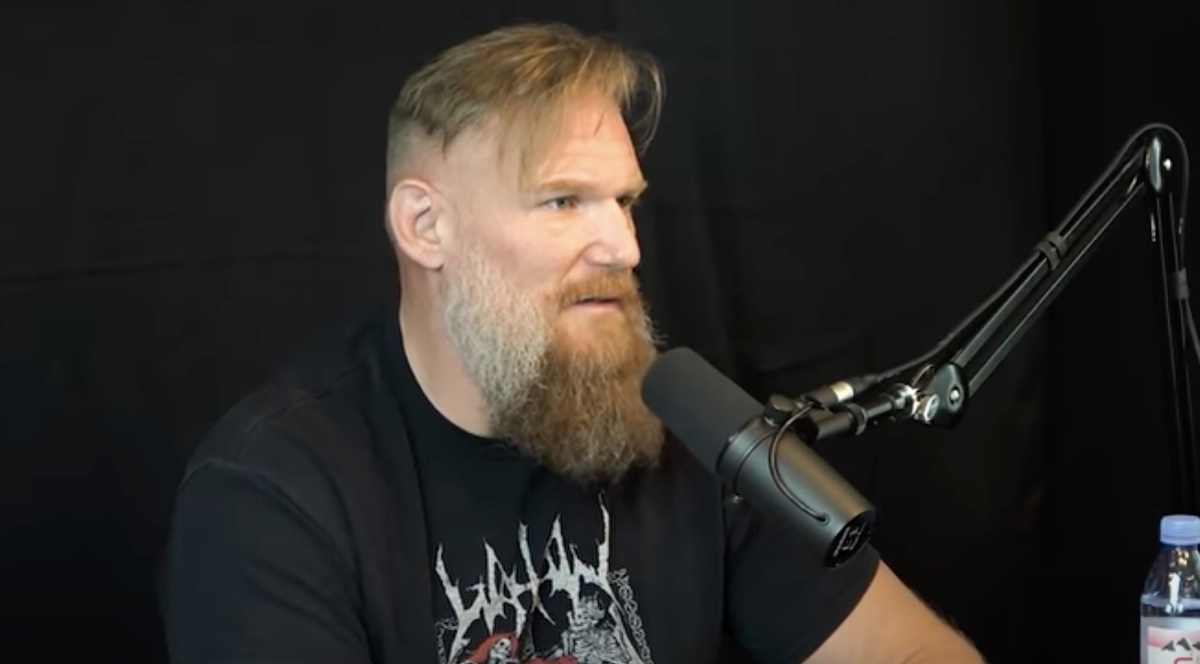 DOB: November 10th, 1977
Nickname: The Warmaster, The Babyface Assassin
Gym: UWF USA
Location: Seattle, Washington
Martial Arts Records: 35-8(MMA) 4-5(BJJ) 1-0(mixed rules bare knuckle boxing)
Notable Championships: UFC Heavyweight Champion, Pancrase Open Weight Champion, World No-Gi Champion, Metamoris Heavyweight Champion
Josh Barnett's early years training
Josh Barnett grew up in Seattle, Washington and would frequently get in trouble as a kid. He would constantly get into fights and had an anger problem that was leading him down a destructive path.
To keep him out of trouble, Josh was encouraged to go out for sports to focus his attention on athletics. Barnette would excel at wrestling and football during his time in high school.
Barnett's life would change after watching UFC 2 while in high school. After watching the UFC 2 tournament, Josh decided that he wanted to become a fighter.
He then began learning Judo and kickboxing to go along with his wrestling. After high school, Barnett would become a walk-on for the Montana University football team, but wouldn't play.
Instead, Josh would learn Karate for a short time under Jim Harrison. During this time, Barnett had no money and would take classes in exchange for cleaning the mats.
Josh Barnett trains in catch wrestling
When Barnett moved back to the west coast, he began learning catch wrestling. During his career, he has trained three of the premiere catch wrestling instructors in the world.
Catch wrestling legend Billy Robinson along with catch wrestling specialists Eric Paulson and Matt Hume. Josh considers himself a catch wrestling practitioner and has been an ambassador for the martial art for years.
Josh Barnett's early MMA career
At 20 years old, Josh "The Babyfaced Assassin" Barnett would make his MMA debut for the United Full Contact Federation.(UFCF) He would win his pro debut with an RNC in under 3 minutes of the first round.
He would fight 4 more times for the UFCF and go 5-0 to start his MMA career. Barnett was then invited to a one night tournament in Honolulu, Hawaii put on by the promotion Superbrawl.
Josh would defeat all three of his opponents that night to win the Superbrawl Heavyweight Tournament. In his last bout with the promotion, Josh Barnett would submit former UFC champion Dan Severn with an armbar.
Putting his pro record at 9-0.
Josh Barnett's 1st UFC run
After going 9-0 to start his MMA career, Josh Barnett was invited to fight for the UFC. He would make his UFC debut against Gan McGee UFC 28 and win his promotional debut by TKO.
At 10-0, Barnett would suffer his first loss in MMA after being knocked out by UFC vet Pedro Rizzo.
Josh would quickly bounce back from the loss and pull off two straight wins. Beating kickboxing legend Semmy Schilt by armbar and beating Bobby Hoffman by TKO for a second time.
Those two wins would set the Babyface Assassin with a heavyweight title shot against Randy Couture. He would beat Couture by TKO at UFC 36 to become the youngest heavyweight champion in UFC history.(25 years old)
Unfortunately, Josh Barnett had failed a second drug test and was immediately stripped of his title.
Josh Barnett wins the Pancrase title
After being stripped of his UFC title Barnett would go on to compete in other promotions. The first was in New Japan Pro Wrestling.
NJPW is a pro wrestling promotion, but president Antonio Inoki attempted to turn it into a pseudo MMA promotion. He would defeat Jimmy Ambriz before going on to compete for the promotion Pancrase.
Barnett would be in the main event of the main event of the promotion's 10th anniversary show. The Babyface Assassin would submit Yuki Kondo in the 3rd round to win the Pancrase Openweight Championship.
Josh would go back to compete in NJPW and submit wrestler Yoshiki Takahashi by arm triangle. He would then fight in Antonio Inoki's NYE event Inoki Bom-Ba-Ye 2003 and submit Semmy Schilt again by armbar.
Boosting his record to 17-1, Barnett would fight in a K-1-MMA event and beat Rene Rooze by TKO.
Josh Barnett's early run in Pride FC
At 18-1, Josh Barnett would be invited for Pride Fighting Championship at Pride 28. His debut was a disappointing one against Mirko Cro Cop, when Barnett had to quit due to a shoulder injury.
They would rematch at Pride 30, but Cro Cop would win again by decision. Barnett would bounce back with a submission win at Pride 31.
He would then be invited to compete in the 2006 Pride Heavyweight GP and meet Aleksander Emilianenko in the opening round. Josh would submit Aleksander by Americana and Mark Hunt by kimura in the 2nd round.
This would put him in the semi-finals with former Pride Heavyweight Champion Antonio "Minotoro" Nogueira. The two would have an incredibly tough match that Barnett would win by split decision.
The Babyface Assassin would meet Cro Cop for a third time later that night at Pride FC: Conflict Absolute. Both were bloody and battered from their previous fights and put on a show that Cro Cop would win again.
Josh Barnett would compete two more times going 1-1 before the promotion closed its doors.
Josh Barnett's fight career between 2007-2010
Barnett's first stop after leaving Pride was two fights for the Japanese promotion World Victory Road. Winning both fights before joining the short lived MMA promotion Affliction.
In Affliction, the Babyface Assassin would go 2-0 in Affliction. Knocking out Pedro Rizzo to avenge his first MMA loss and later stopping UFC veteran Gilbert Yvel with strikes.
He would then beat kickboxer Might Mo in a MMA match at Dream 13 and another TKO win at Impact FC.
Josh Barnett's Strikeforce run
In 2010, Josh was invited to compete for the Strikeforce Heavyweight Grand Prix. Barnett would defeat Brett Rogers in the opening round by arm triangle. Also submitting Sergei Kharitonov in the semi final by arm triangle.
This would set him up in the finals against UFC champion Daniel Cormier. The former Olympian would dominate Barnett for 5 rounds to win the Strikeforce Heavyweight Grand Prix.
His last bout with the promotion would be another win by arm triangle against Nandor Guelmino
Josh Barnett's return to the UFC
When Strikeforce was bought by the UFC, Barnett would return to the company for the first time in 11 years. He would beat former heavyweight champion Frank Mir in his return to the promotion.
Josh Barnett would get stopped by strikes by Travis Browne in his next fight. He would bounce back from the loss by beating Roy Nelson in Saitama, Japan.
In his next fight, Barnett would lose by guillotine choke to Ben Rothwell and then beat Andrei Arlovski by rear naked choke.
He had initially tested positive for a banned supplement, but appealed his suspension. It was then proven that the positive test was due to a tainted supplement.
Josh's frustrations with USADA would lead to him asking for his release and being granted it in 2018.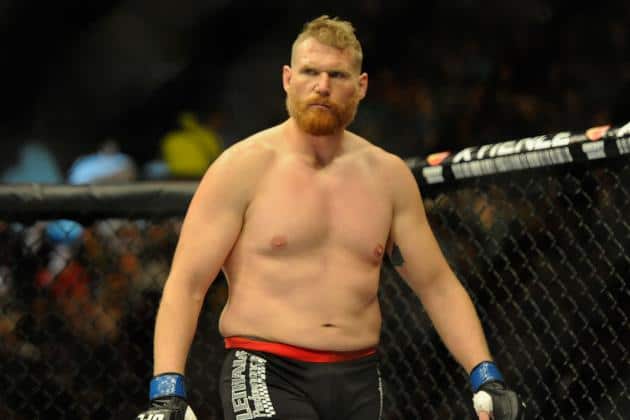 The Warmaster Josh Barnett
Later in his career, Josh Barnett would change his nickname to "The Warmaster." The nickname was based off of a song by death metal band Bolt Thrower. 
To this day, Barnett is still referred to as the Warmaster.
Josh Barnett the pro wrestler
When Billy Robinson taught Josh catch wrestling, he also taught him the inner workings of pro wrestling.
For his entire MMA career, Barnett has also worked as a pro wrestler whenever he wasn't fighting. Josh initially worked for NJPW from 2003-2004 before joining Antonio Inoki in his new promotion from 2007-2014.
After his stint with Inoki, Josh would return to NJPW in 2015 and still makes occasional appearances for the promotion.
He would also create his own promotion Bloodsport in association with the promotion Game Changer Wrestling. A shoot style wrestling promotion, where there are no ropes and it is hard hitting.
Josh Barnett competing in grappling
The Warlord has also competed in various grappling competitions for over 4 decades. Competing at the early ADCC tournaments in 1999 and 2000 and then winning No-Gi Worlds in 2009.
Josh Barnett would also win the Metamoris Heavyweight Championship by submitting Dean Lister with a scarf hold armlock. He would also compete in Sakuraba's promotion Quintet, where he was submitted by Gordon Ryan.
Josh Barnett in Bellator and KSW
After getting his release from the UFC, Josh Barnett signed with Bellator MMA, He was initially supposed to make his debut against Ronny Markes in 2019, but was severely ill on fight night.
He was then supposed to face Matt Mitrione in his next bout Bellator 241, but wasn't medically cleared to compete.
Although Bellator did allow Barnett to compete for KSW in a bare knuckle boxing match that allowed elbows. Barnett would defeat former KSW champion Marcin Rozalski by TKO.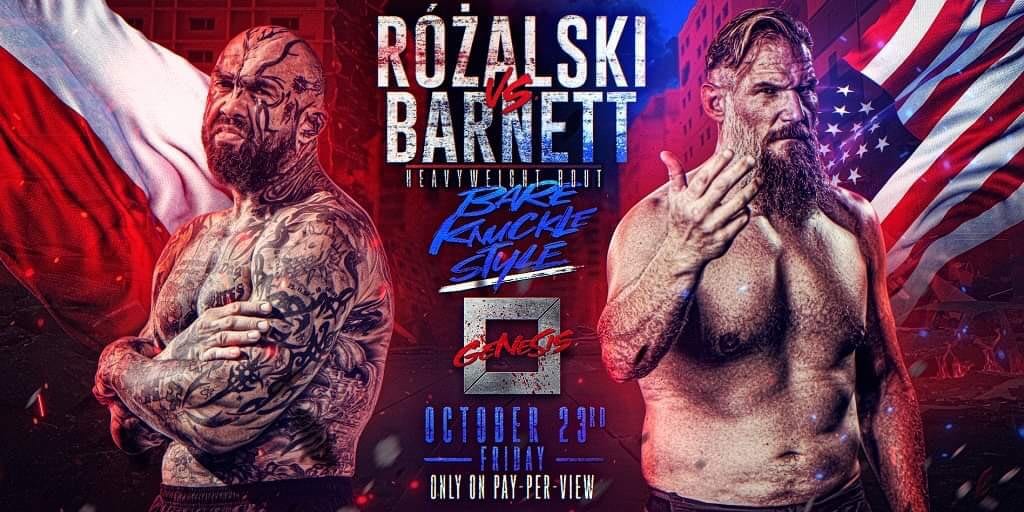 Josh Barnett's legacy
Josh Barnett is considered by many a legend in the sport of MMA. He has competed for over 24 years and has won championships at the highest level.
Also competing at the highest level in grappling and pro wrestling to add to his impressive resume. At 44, Barnett is still going strong and waiting for his next opportunity to compete.