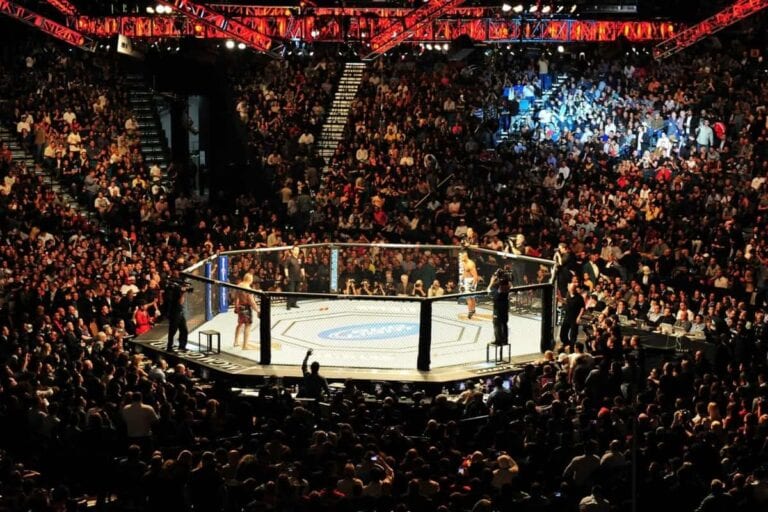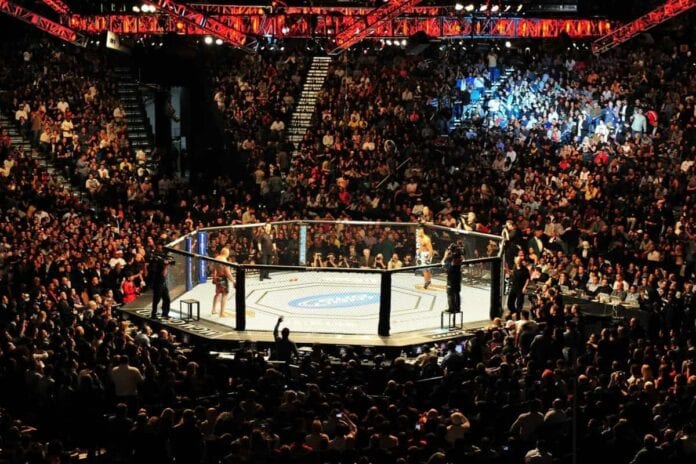 Although mixed martial arts (MMA) could be considered a single person sport in its right mind, teams and gyms are extremely important to a fighter as well. Without the right coaches, sparring partners, and atmosphere, a fighter may find it hard to succeed, and luckily for combatants, gyms have sprung up all over the world in recent years. Without further ado, take a look at LowKickMMA's top 10 teams in MMA right now:

Honorable Mention
Alliance MMA
Location: San Diego, California
Notable Fighters: Dominick Cruz, Alexander Gustafsson, Myles Jury, Phil Davis, Michael Chandler
Slated in sunny San Diego, Alliance MMA, headed by Coach Eric Delfiero, is a very well-rounded camp that has potential to be higher up on this list, but falls out of my top 10 for multiple reasons.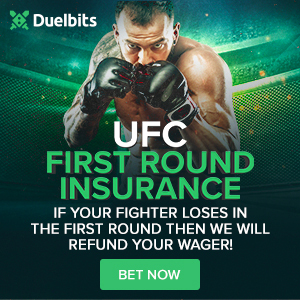 With their heavy hitter Dominick Cruz losing the bantamweight title to not an opponent but himself due to a plethora of injuries, Alexander Gustafsson not training solely at Alliance, and Phil Davis hitting some rough times that have forced him out of the UFC into Bellator, it's hard to rank this team any higher.
However, if Cruz can get healthy and prove he's still the best 135-pounder in the world, Alliance could regain a UFC champion. The team also has a chance to capture Bellator gold with Davis as well as former Bellator champion Michael Chandler.
Like I said, Alliance is very well-rounded camp with an extreme amount of potential, but they remain as an honorable mention for now.
10. Tristar Gym
Location: Montreal, Quebec, Canada
Notable Fighters: Rory MacDonald
When you think of Tristar Gym, you probably initially think of one man, and that would be former welterweight king and all-time great Georges St. Pierre. You may also think of another legend of the sport in Kenny Florian, but both of these men are retired. Now, this Canadian gym, headed by Coach Firas Zahabi, is mostly known for Rory MacDonald who is set to challenge for the welterweight title at UFC 189 in a few weeks. MacDonald is obviously one of the best in the world, and this gym could up its rating by bringing in UFC gold, but right now, they simply don't have as many stars and prospects as some other elite camps. I completely believe that this gym is one of the best in the world, but at this point they sit at No. 10 on my list.

9. Kings MMA
Location: Huntington Beach, California
Notable Fighters: Fabricio Werdum, Rafael dos Anjos, Beneil Darius
This team falls near the bottom simply because they don't have a very large team of superstars like some other teams on this list. However, under the instruction of Rafael Cordeiro, this team has brought in two UFC championships, and for that reason, earns a spot on this list.
8. Serra-Longo Fight Team
Location: Long Island, New York
Notable Fighters: Chris Weidman, Al Iaquinta, Aljamain Sterling, Gian Villante, Eddie Gordon
Based out of Long Island, New York, run by the legendary duo of Matt Serra and Ray Longo, this team is one of the fastest rising teams in all of MMA. Obviously all eyes land on current middleweight king Chris Weidman, but he also has a great group of potential UFC contenders around him. Eddie Gordon, although struggling as of late, is a former TUF winner, while Al Iaquinta and Aljamian Sterling have both been successful in their respective divisions. A young team, with a ton of potential, Serra-Longo could move up this list in the near future.
7. Roufusport
Location: Milwaukee, Wisconsin
Notable Fighters: Anthony Pettis, Ben Askren, Sergio Pettis, Matt Mitrione
Under the tutelage of decorated striking coach Duke Roufus, Roufusport is home to some of the best fighters in the world including former UFC and WEC lightweight champion Anthony "Showtime" Pettis, former Bellator and current One FC welterweight champion Ben Askren, UFC prospect Sergio Pettis, and UFC heavyweight contender Matt Mitrione on occasion.
With "Showtime" Pettis being the face of the camp, it's unfortunate that he has hit some rough times as of late and has suffered many injuries, but Roufusport has proven to be amongst the elite teams nonetheless.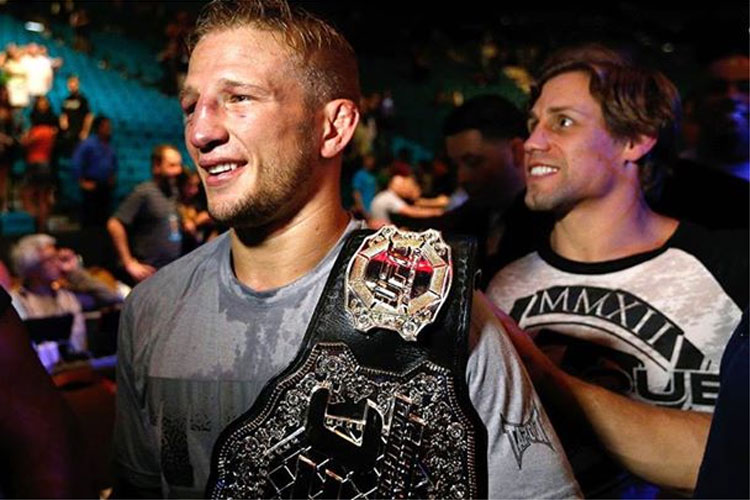 6. Team Alpha Male
Location: Sacramento, California
Notable Fighters: Urijah Faber, TJ Dillashaw, Chad Mendes, Joseph Benavidez, Paige VanZant
Rising to prominence over the last few years, Team Alpha Male, started by veteran Urijah Faber, has proven to be one of the best teams in the world, especially for lighter fighters. Home to current bantamweight champion TJ Dillashaw, this camp is also home to multi-time title challengers Chad Mendes, and Joseph Benavidez, as well as the former champion Faber, and rising prospect Paige VanZant. Currently coached by UFC vet Martin Kampmann, Team Alpha Male has dished out nothing but championship level fighters.
5. Nova Uniao
Location: Rio de Janeiro, Brazil
Notable Fighters: Jose Aldo, Renan Barao, Junior Dos Santos, Thales Leites, Jussier Formiga, Claudia Gadela
Nova Uniao, led by highly-touted coach Andre Pederneiras, has become arguably the most prominent mixed martial arts team in all of Brazil. Home to reigning featherweight champion and pound-for-pound king Jose Aldo, former champs Renan Barao and Junior Dos Santos also call Nova Uniao their home. The team also consists of numerous UFC contenders in the form of top 10-middlweight Thales Leites, top 5-flyweight Jussier Formiga, and top 5-women's strawweight Claudia Gadelha.
It's clear that Nova Uniao has produced some of the best Brazilian fighters, and fighters period in the world, and they deserve a spot in the top 5.
4. Blackzilians
Location: Boca Raton, Florida
Notable Fighters: Rashad Evans, Vitor Belfort, Anthony Johnson, Eddie Alvarez, Matt Mitrione, Ryan LaFlare
The Blackzilians, based out of Southern Florida, are a relatively new team, only coming together in the last few years. However, new does not always mean less experienced as this team is home to some of the best fighters to ever compete in MMA. With fighters like former champions Rashad Evans, Vitor Belfort, and Eddie Alvarez, along with top contender Anthony "Rumble" Johnson, and rising prospect Ryan LaFlare, this team seems to be destined for greatness. Although they have struggled in the multiple title fights they have had, it's no question that this team is a championship caliber team. Not to mention, they also have a plethora of young studs seeing success on the current season of The Ultimate Fighter (TUF).
3. American Top Team
Location: Coconut Creek, Florida
Notable Fighters: Robbie Lawler, Hector Lombard, Yoel Romero, Tyron Woodley, Dustin Poirier, Thiago Alves, Amanda Nunes, Tecia Torres, Will Brooks, Jorge Masvidal, Douglas Lima, Daniel Straus, Jessica Aguilar
Wow! What a list of fighters training here, and with good reason as American Top Team, led by Ricardo Liborio, has year in and year out been one of the best teams in mixed martial arts. They have a plethora of top contenders fighting of their gym, alongside two Bellator champions in Will Brooks, and Douglas Lima. ATT also recently hit the height of their success when Robbie Lawler brought UFC gold back to the camp for the first time, proving that American Top Team is one of the best around.
2. American Kickboxing Academy
Location: San Jose, California
Notable Fighters: Cain Velasquez, Daniel Cormier, Luke Rockhold, Khabib Nurmagomedov, Josh Thomson
This is where things got difficult for me, as this team could easily be ranked No. 1. American Kickboxing Academy has been producing some of the best fighters around since the early days of guys like Josh Koscheck, Jon Fitch, and Mike Swick. Now, AKA is home to some of the best fighters in the sport, including former heavyweight champion Cain Velasquez, current light heavyweight champion Daniel Cormier, middleweight title challenger Luke Rockhold, and top lightweight contender Khabib Nurmagomedov. The crazy thing is that in the next year or so, this camp has the capability to own four UFC championship belts, now that would be something, but in my mind, there's still one team that tops them all….
1. Jackson's MMA
Location: Albuquerque, New Mexico
Notable Fighters: Jon Jones, Donald Cerrone, Carlos Condit, John Dodson, Andrei Arlovski, Frank Mir, Holly Holm, Clay Guida, Diego Sanchez
Although it could be argued that AKA gets the top seed, in my mind, Jackson's MMA is currently and always has been the premier MMA team. Under the tutelage of legendary coaches Greg Jackson and Mike Winklejohn, nothing but top contenders and champions have come out of this camp. Although he has his problems, I don't think anyone would argue that Jon Jones is the best fighter on the planet. This team is also home to current No. 1 contenders Donald Cerrone (lightweight), and John Dodson (flyweight), as well as potential title challenger Andrei Arlovski. Carlos Condit is also a former interim UFC champion, and current top 5-welterweight, and Holly Holm is poised to make a run at 135-pounds. With the number of stars, and caliber of fighters that come out of this camp, and continue to come out of this camp, I had to put it as the best team in MMA right now.