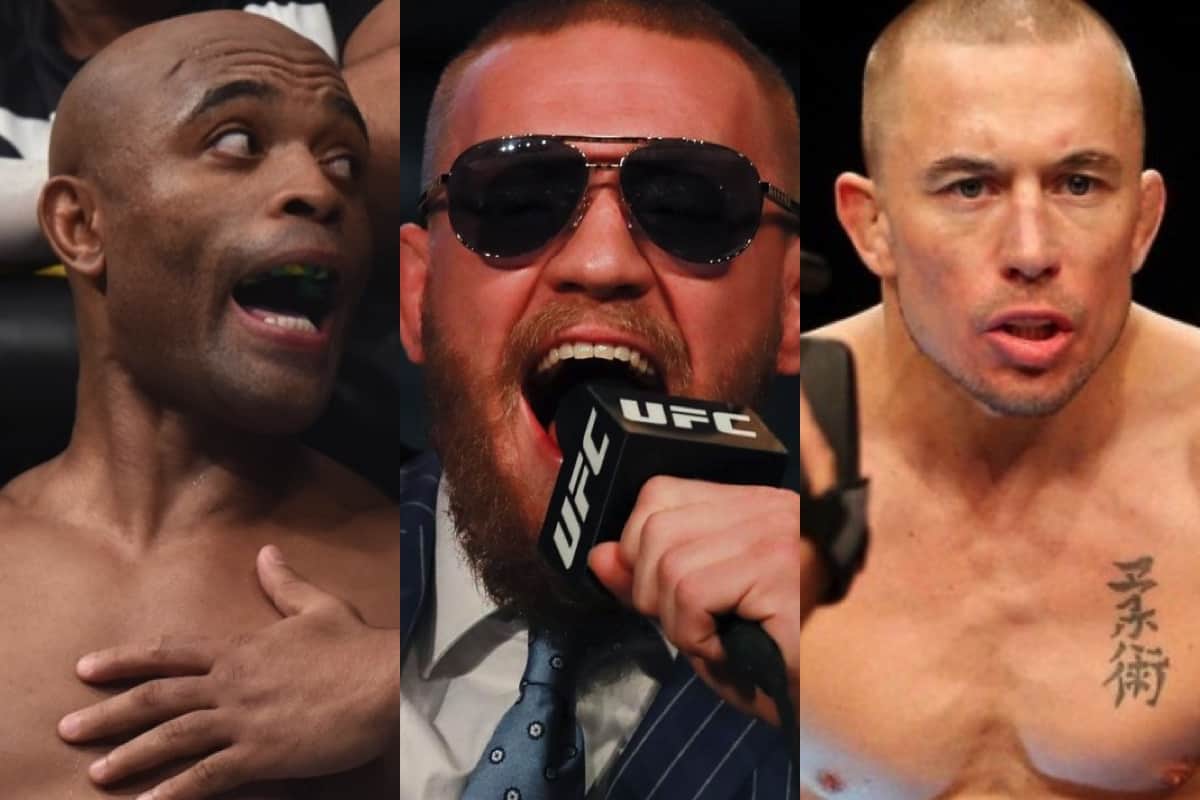 Dream fights are a huge part of being a mixed martial arts (MMA) fan, and almost every fan fantasizes about watching two of their favorite brawlers going toe-to-toe inside a MMA cage. The sport is full of big stars and fan favorites, and the discussions of 'super fights' continue to flood MMA discussions, despite rarely – if ever – taking place.
We here at LowKickMMA are suckers for super fight talk, and have responded by compiling a list of some of the most requested bouts that MMA fans are dying to see. So without further ado, let's dive into the top 10 fights MMA fans want to see, but sadly, most likely never will……
10. Michael Bisping vs. Dan Henderson III
After the conclusion of their second meeting in the main event of UFC 204 last month, Dan Henderson and Michael Bisping now each hold one win over each other in their professional mixed martial arts (MMA) careers and a rubber match is much-needed for the two rivals.
The pair initially met on the historical UFC 100 pay-per-view (PPV) event back in July of 2009, where Henderson delivered one of the most brutal knockouts in UFC history to Bisping in the second round of their contest. 'Hendo' followed it up with a huge shot for good measure after 'The Count' was clearly out cold.
Fast forward over seven years later and Bisping now holds the middleweight title and the two are set to meet once again in the main event of UFC 204 with the 185-pound throne on the line, with Henderson making his final appearance in the Octagon before retiring from the sport.
Despite Henderson knocking the British champ down multiple times with his signature 'H-Bombs', Bisping cruised to a unanimous decision win over his rival, getting vengeance in the process for the nasty knockout he suffered the first time around.
Why we'll never see it: 

With Henderson nearly being a middle-aged man currently sitting at 46-years of age, his retirement seeming to be final, and the fact that he is currently the No. 13-ranked middleweight in the UFC, a rematch between the two men does not seem likely for the foreseeable future.