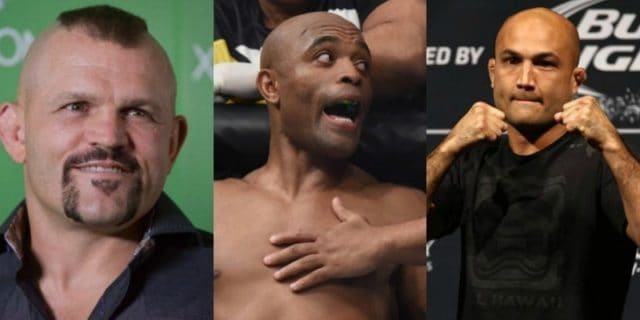 Mixed martial arts (MMA) is a very unforgiving game. Very few make it to the pinnacle, and even the brightest of stars don't typically shine for too long.
Time and time again in this crazy sport, we've seen the cream of the crop, and even legends, suddenly fall from grace, essentially being smacked in the face by the harsh realities embodied by the fight game.
This isn't to say that we haven't seen excellent fighters reign supreme for years and end up on top or on a high note, because we most certainly have. But we have also unfortunately seen our fair share of fighters who weren't lucky enough to experience a storybook ending. Fortunately for some, however, their careers aren't over, and some have even bounced back already.
Let's take a look at eight of the steepest downfalls in UFC history.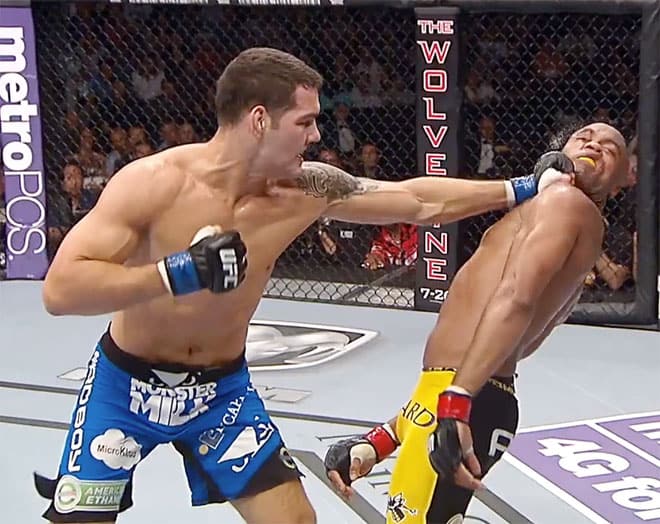 Anderson Silva
Perhaps we may never see a fighter like Anderson "The Spider" Silva again given the rare nature of what he accomplished inside the Octagon. The former middleweight champion loomed atop the 185-pound division for nearly seven years, holding the title from October 2006 until July 2013.
During his illustrious reign, "The Spider" produced a highlight reel of emphatic knockouts that will live on forever. The Brazilian holds record for most consecutive UFC victories (16) as well as most consecutive UFC title defenses (10). Many consider him to be the greatest mixed martial artist to have ever graced the canvas.
While his accomplishments can never be taken away, Silva has hit some tremendously rough times as of late. In July 2013, Silva was shockingly knocked out by Chris Weidman, surrendering his long-held title in absolutely brutal fashion. He would attempt to recapture the strap that December, but would ultimately suffer a gruesome leg injury in his rematch with Weidman, forcing him to the sidelines for the next year.
Silva would then would return in January 2015 to earn a somewhat lackluster decision victory over Nick Diaz, although it would later be changed to a no contest after Silva popped for multiple performance-enhancing-drugs (PEDs). Not only would this send Silva back to the sidelines for another year, but it would seriously hurt the reputation of the all-time great.
"The Spider" once again returned last February only to lose a slightly controversial decision to current champion Michael Bisping. Silva doesn't appear to be done fighting yet, but at age 41, he has certainly experienced quite a downfall.
If you enjoyed this story, please share it on social media!