Mixed martial arts (MMA) is a very unforgiving game. Very few make it to the pinnacle, and even the brightest of stars don't typically shine for too long.
Time and time again in this crazy sport, we've seen the cream of the crop, and even legends, suddenly fall from grace, essentially being smacked in the face by the harsh realities embodied by the fight game.
This isn't to say that we haven't seen excellent fighters reign supreme for years and end up on top or on a high note, because we most certainly have. But we have also unfortunately seen our fair share of fighters who weren't lucky enough to experience a storybook ending. Fortunately for some, however, their careers aren't over, and some have even bounced back already.
Let's take a look at eight of the steepest downfalls in UFC history.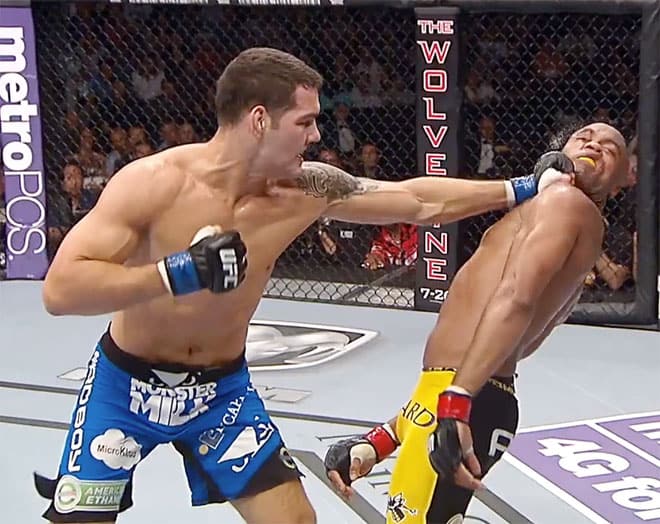 Anderson Silva
Perhaps we may never see a fighter like Anderson "The Spider" Silva again given the rare nature of what he accomplished inside the Octagon. The former middleweight champion loomed atop the 185-pound division for nearly seven years, holding the title from October 2006 until July 2013.
During his illustrious reign, "The Spider" produced a highlight reel of emphatic knockouts that will live on forever. The Brazilian holds record for most consecutive UFC victories (16) as well as most consecutive UFC title defenses (10). Many consider him to be the greatest mixed martial artist to have ever graced the canvas.
While his accomplishments can never be taken away, Silva has hit some tremendously rough times as of late. In July 2013, Silva was shockingly knocked out by Chris Weidman, surrendering his long-held title in absolutely brutal fashion. He would attempt to recapture the strap that December, but would ultimately suffer a gruesome leg injury in his rematch with Weidman, forcing him to the sidelines for the next year.
Silva would then would return in January 2015 to earn a somewhat lackluster decision victory over Nick Diaz, although it would later be changed to a no contest after Silva popped for multiple performance-enhancing-drugs (PEDs). Not only would this send Silva back to the sidelines for another year, but it would seriously hurt the reputation of the all-time great.
"The Spider" once again returned last February only to lose a slightly controversial decision to current champion Michael Bisping. Silva doesn't appear to be done fighting yet, but at age 41, he has certainly experienced quite a downfall.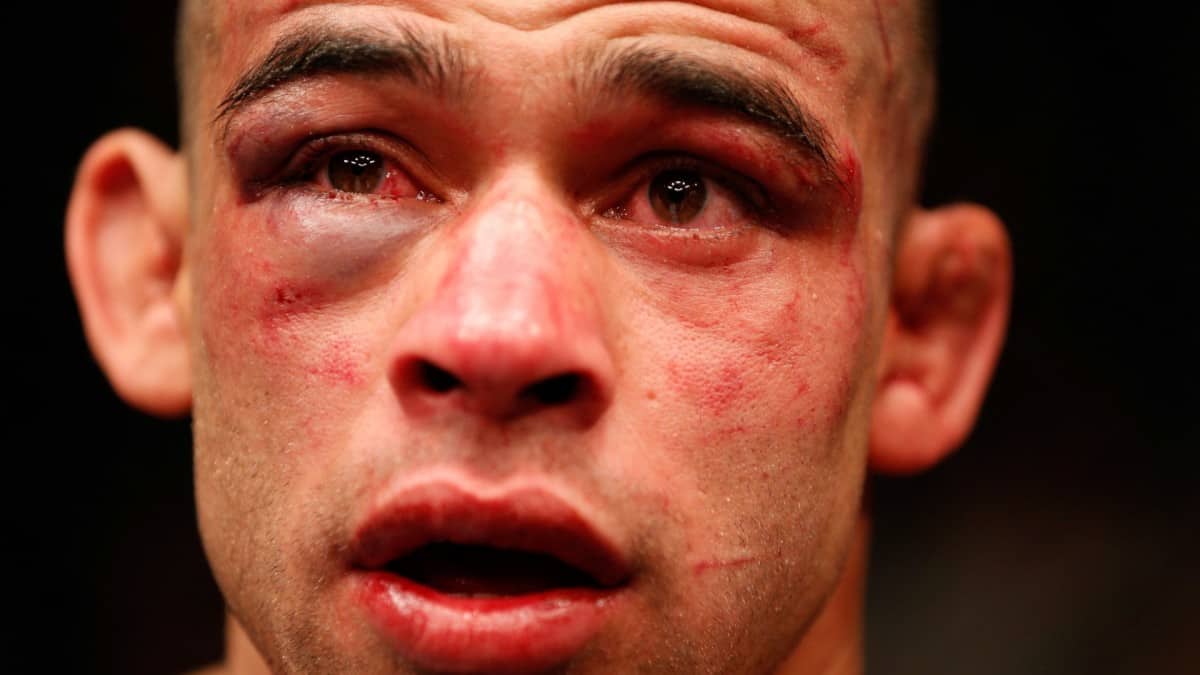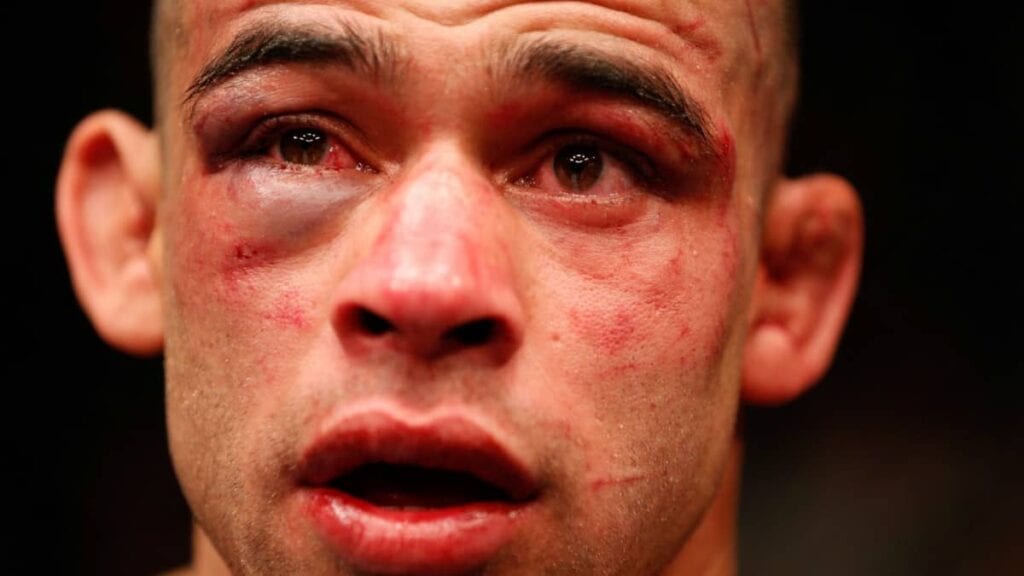 Renan Barao
Former UFC bantamweight champion Renan "The Baron" Barao was once considered by UFC president Dana White and commentator Joe Rogan to be the best pound-for-pound fighter on the planet. Heading into his 2014 title fight with TJ Dillashaw, the Brazilian hadn't lost in his last 33 bouts.
He was then steamrolled by Dillashaw, and a downward spiral transpired. After beaing brutally beaten over the course of five rounds, Barao was granted an immediate rematch with Dillashaw at UFC 177, although he was forced to withdraw just a day prior due to weight cutting issues.
"The Baron" would bounce back with a submission victory over a rather unknown in Mitch Gagnon in December 2014, only to be once again starched by Dillashaw in July 2015. Barao recently headed up to 145 pounds in hopes of reinventing himself, but dropped a hard-fought decision to slugger Jeremy Stephens last month.
The 29-year-old could still have plenty left in the tank, but it's been an undoubtedly rough road for Barao since he lost his 135-pound crown.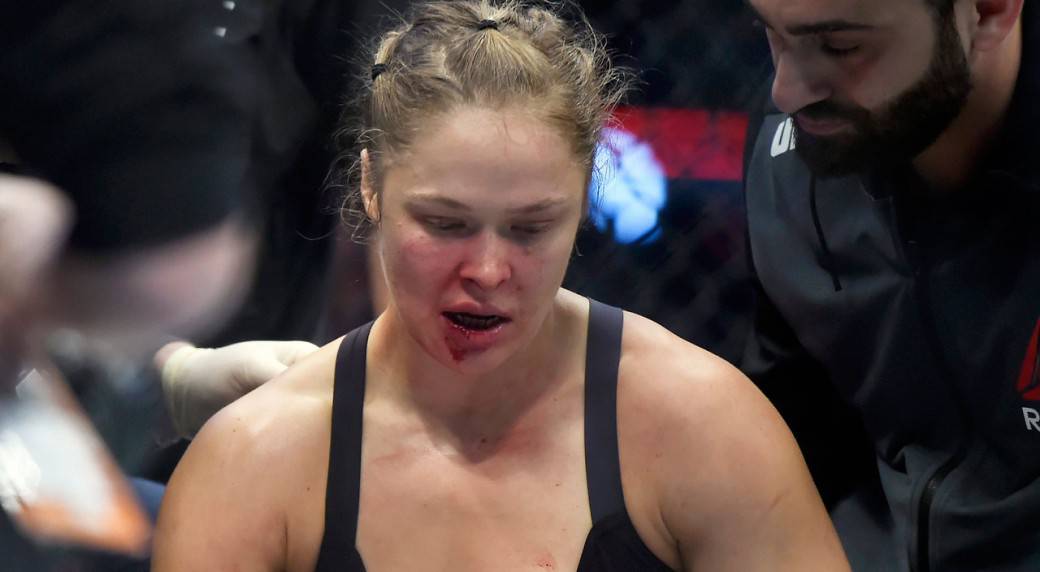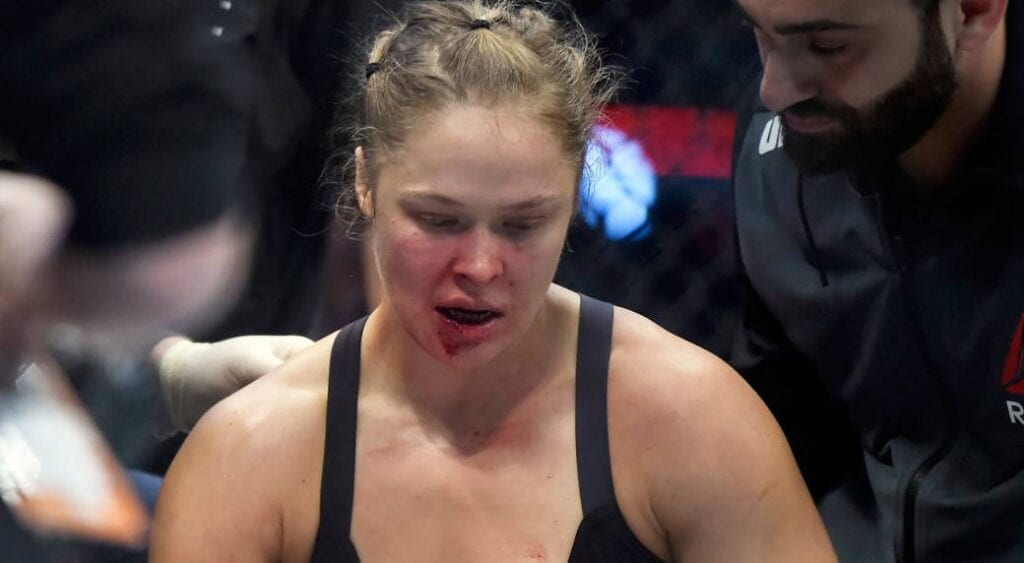 Ronda Rousey
Similar to Barao, Ronda Rousey is a fellow former UFC bantamweight champion who has seen greener pastures. After entering the UFC in 2013 as the inaugural women's 135-pound queen, Rousey would go on to win six straight bouts all by way of finish, greatly adding to her undefeated professional record.
During that time, Rousey became a megastar to say the least. Not only was she arguably the UFC's biggest name, but she had become a successful actress, model, and author as well. The "Rowdy" one was on top of the world; or so it seemed.
Once again looking to defend her title against Holly Holm at November 2015's UFC 193, Rousey appeared to carry a different attitude heading into the bout. She seemed frazzled in a way, as perhaps the pressures of being the face of the UFC had got to her a bit.
The "Rowdy" one would then go to suffer a brutal knockout loss in one of the biggest upsets in MMA history. She has since remained relatively quiet, and has yet to return to the Octagon. It's expected that she will once again fight for the title in the future, but a comeback has yet to be confirmed.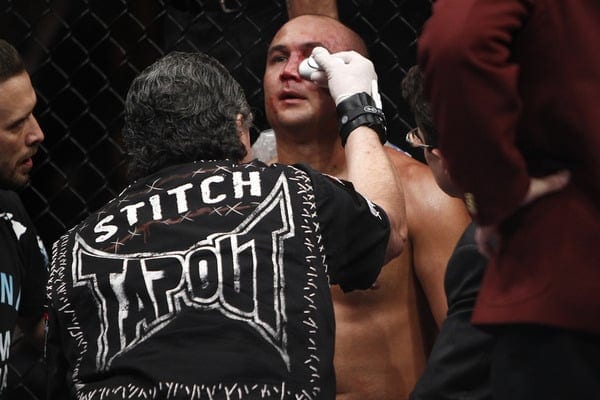 BJ Penn
There are very few fighters in the sport of mixed martial arts who have done what BJ "The Prodigy" Penn has done throughout his storied career. He is one of only two men to hold titles in two different weight classes, and he deserves quite a bit of credit for building up the lighter weight classes.
Despite all of his successes, however, the former lightweight and welterweight champion experienced quite a rough ending to his UFC tenure, going winless in his last four bouts, and losing five of his last seven fights to date. "The Prodigy" was last seen being dismantled by Frankie Edgar in 2014 in a bout that was simply hard to watch.
At age 37, however, the Hawaiian legend's career may not be done just yet, as he announced that he would be returning to action under the tutelage of highly-touted coach Greg Jackson a few months back, although it hasn't been all sunshine and rainbows with this plan either. Penn's comeback was momentarily postponed after it was made clear that he was under investigation regarding a sexual assault case.
He was then scheduled to fight at June 4's UFC 199, but he was pulled from the card and suspended after violating a United States Anti-Doping Agency (USADA) policy for the prohibited use of IV rehydration.
It's been a wild last few years for Penn, but here's to hoping "The Prodigy" can turn it around if his anticipated return becomes a reality.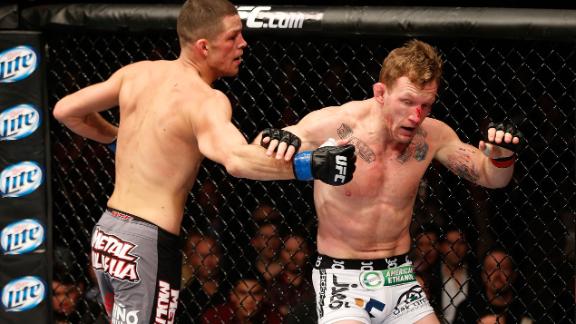 Gray Maynard
At one point, Gray Maynard was considered to be amongst the best lightweights in the world. Known as "The Bully", Maynard was a relentless wrestler with powerful hands. After starting his career undefeated at 10-0 with wins over Jim Miller, Roger Huerta, Nate Diaz, and Kenny Florian, Maynard was given a title shot against then-champion Frankie Edgar.
"The Bully" and "The Answer" put on one of the best fights of all-time at UFC 125. After five hard-fought, action-packed rounds, the judges declared it a draw. Edgar would keep his title, but it was clear that Maynard belonged alongside the elite, or so it seemed.
The rematch later that year proved to be the beginning of a downfall for Maynard, as he suffered a brutal knockout loss to Edgar. He has since lost four of his last five bouts since meeting "The Answer" including four losses in a row, three of which came by way of stoppage.
"The Bully" will drop down to featherweight to meet Fernando Bruno next month in hopes of reinventing his struggling career.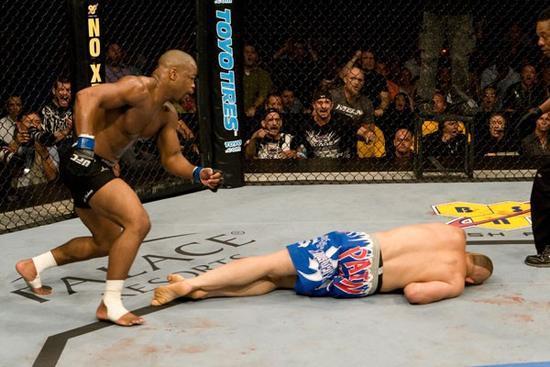 Chuck Liddell
Chuck Liddell was once the UFC's most recognizable name. He was the light heavyweight champion, and the most feared puncher in the sport. His laundry list of brutal knockout victories ranks up there with the best in UFC history.
Unfortunately, however, like many others, "The Iceman" wasn't able to end his career on top. In fact, it was a disappointing downfall that forced him to finally hang up his gloves in 2010.
After losing his 205-pound title to Quinton "Rampage" Jackson in 2007, Liddell would go on to lose three of his last four bouts. He would bounce back from a loss to Keith Jardine with his final victory over Wanderlei Silva before losing a gut-wrenching three straight bouts by knockout.
It was tough to see one of the sport's most adored figures go out the way he did, and although his legacy will forever live on, Liddell undoubtedly experienced of the worst downfalls we've seen.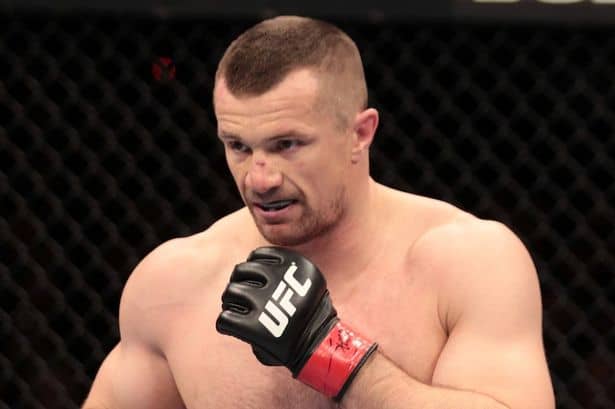 Mirko Cro Cop
Mirko Cro Cop is one of the very best heavyweight strikers to have ever competed in MMA, and it showed throughout his illustrious career in PRIDE FC, but his success unfortunately didn't transfer over to the UFC, where he suffered a serious fall from grace.
Cro Cop would score a victory in his UFC debut back at UFC 99, and would go on to win two out of his next three bouts, but it was then that things got out of hand. The Croatian striker would lose three straight by way of stoppage and announced his retirement after UFC 137 in 2011.
Between 2012 and 2014, he would fight three times on the regional circuit before coming out of retirement and making his UFC return in 2015. His comeback to the Octagon was successful, as he scored a triumphant comeback win over Gabriel Gonzaga.
However, he later announced another sudden retirement, and it was made clear that he had failed a USADA-administered drug test, which is certainly an unfortunate way to end a historic career.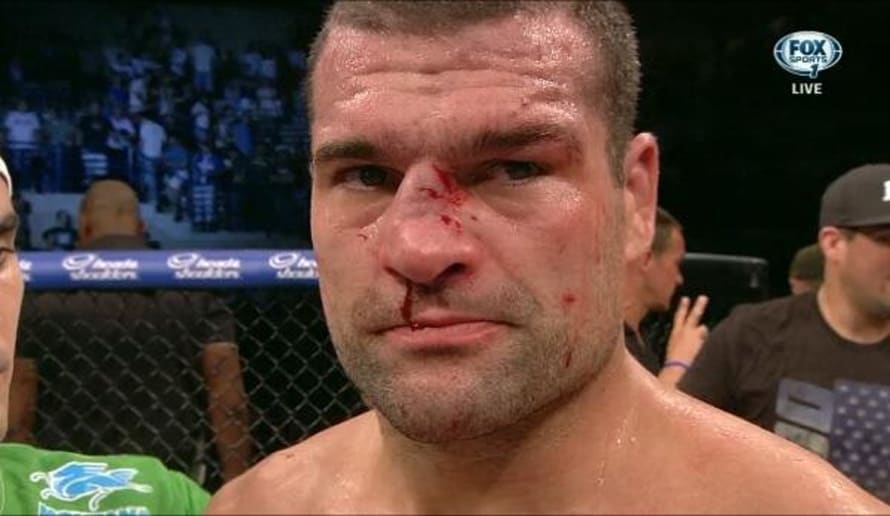 Mauricio Rua
Mauricio "Shogun" Rua is one of those fighters to have hit rock bottom only to bounce back. For example, the Brazilian legend has compiled a two-fight winning streak as of late, but it wasn't too long ago that fight fans were calling for the former champion to retire.
After losing his UFC light heavyweight title to Jon Jones at UFC 128 in 2011, "Shogun" would go on to lose five of his next eight bouts. Three of those losses had come by way of stoppage, and the others came in hard-fought wars that clearly left a toll on the battle-worn Brazilian.
Fight fans didn't seem to be too comfortable with Rua suffering these devastating losses, and it's a positive sign to have seen him bounce back as of late, but his career has also shown us the harshness of the fight game, as well.
What other fighters do you recall falling from grace?