The UFC is currently going through a 'unique' period.
New owners WME-IMG are now well into their first year of business after purchasing the UFC for a record setting $4.2 billion last year and the world's largest mixed martial arts promotion has experienced a somewhat slow and lackluster start to 2017.
Not only have there been a lack of big fights, but some weight classes have also been going through a period of turmoil whether that be due to a lack of contenders or deserving contenders being passed up to book 'money fights'. Some divisions, on the other hand, are alive and well and experiencing a period of excitement.
With that being said, let's break down the state of each UFC division: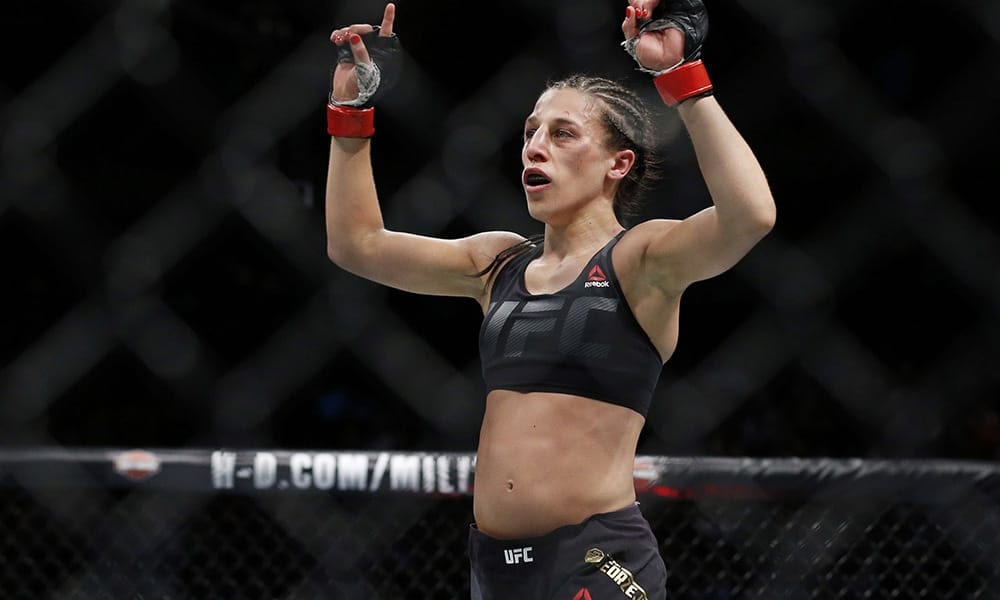 Women's Strawweight
Joanna Jedrzejczyk has established herself as a legitimate champion at 115-pounds, defending her title four consecutive times. She will look to make the fifth defense of her title in the co-main event of UFC 211 on May 13, 2017 when she takes on Jessica Andrade.
"Joanna Champion" has indeed brought excitement to the division, but a 115-pound title fight likely won't headline a pay-per-view event anytime soon and that is also due in part to the lack of depth in the fledgling division. Jedrzejczyk has already beaten No. 1-ranked Claudia Gadelha twice as well as No. 2-ranked Karolina Kowalkiewicz.
If she gets by the No. 3-ranked Andrade next month, No. 4-ranked Rose Namajunas will likely serve as the next title challenge, but outside of "Thug" Rose, the division is lacking legitimate contenders.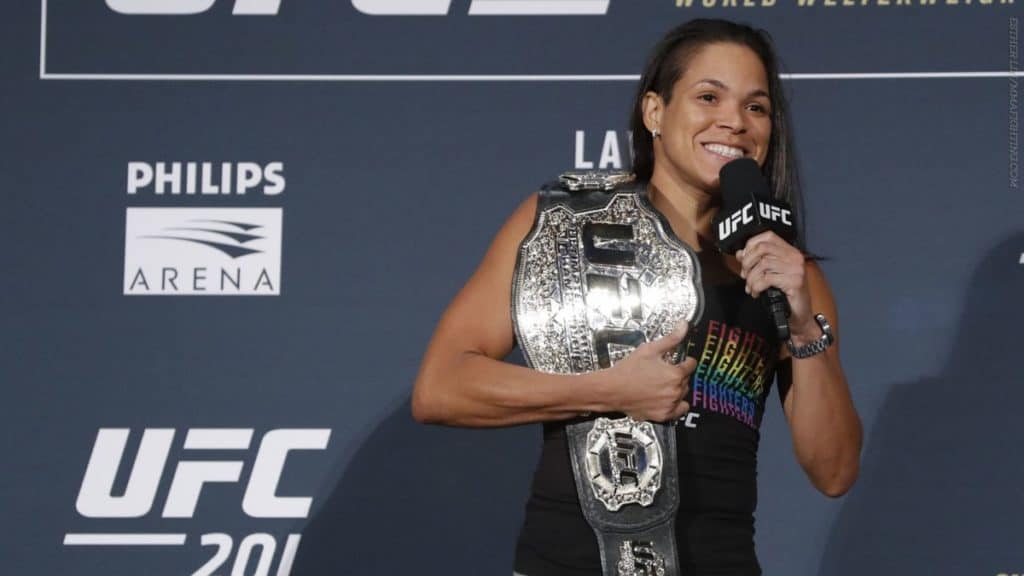 Women's Bantamweight
Ever since former bantamweight champion Ronda Rousey was knocked out by Holly Holm at UFC 193, the 135-pound weight class has been in a frenzy.
Holm has since lost three bouts including her submission loss to Miesha Tate in March 2016. Tate then went on to surrender the title to current champion Amanda Nunes at UFC 200 last July before the "Lioness" bulldozed through Rousey this past December to make the first defense of her 135-pound strap.
Nunes appears to be a well-rounded champion and she will likely defend her title against No. 1-ranked Valentina Shevchenko in the coming months, but the division poses very few contenders outside of that bout.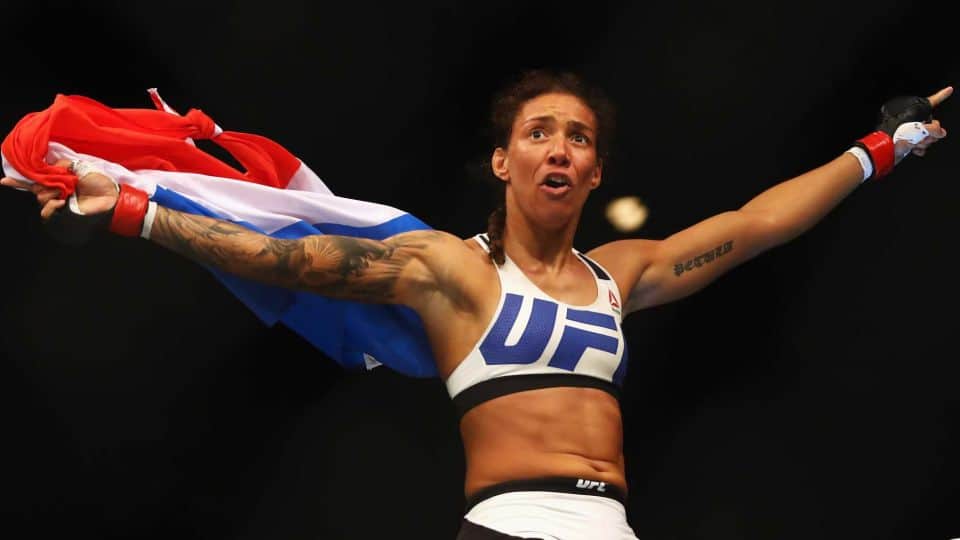 Women's Featherweight
There's not too much to say regarding the women's featherweight division simply because it's barely a division at this point.
Germaine de Randamie and Holly Holm did battle for the inaugural title this past January at UFC 208 in a bout that de Randamie won in somewhat controversial fashion.
The only fight to make here is a bout between de Randamie and Cris 'Cyborg' Justino, the women many consider to be the best female fighter on the planet, but the future of the division remains incredibly unclear after their inevitable fight.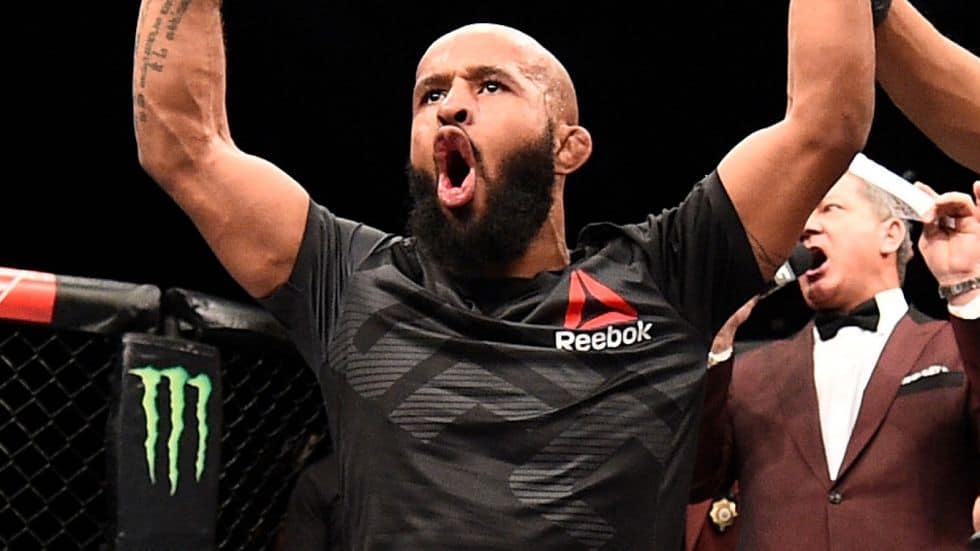 Flyweight 
The flyweight division has been dominated by reigning champion Demetrious "Mighty Mouse" Johnson since its inception in 2012. Johnson has defended his 125-pound title an incredible 10 consecutive times with his most recent defense a one-sided submission victory over Wilson Reis at UFC on FOX 24 earlier this month.
Johnson has come dangerously close to clearing out the division, leaving a lack of legitimate contenders ready to challenge him for the throne. Sure, rising contenders Sergio Pettis, Ray Borg and Brandon Moreno have shown promise, but it's unclear if any of them are ready to challenge "Mighty Mouse".
While the division is ruled by the No. 1 pound-for-pound fighter in the world, its lack of contenders makes it a division in need of new life.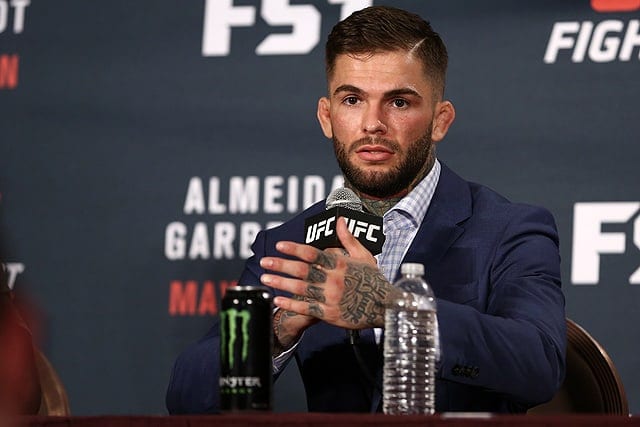 Bantamweight 
With newly crowned 135-pound champion Cody Garbrandt leading the pack, bantamweight has actually become one of the most intriguing and exciting divisions in the UFC.
After scoring a dominant decision victory over Dominick Cruz this past December, "No Love" established himself as a champion to watch and he will make the first defense of his title in a grudge match against former champion and former teammate TJ Dillashaw at UFC 213 this July.
The division also has a plethora of contenders who could reasonably challenge for the title in the near future including names like Raphael Assuncao, John Lineker, Jimmie Rivera and Aljamain Sterling to name a few. Former WSOF champion Marlon Moraes also recently signed with the UFC.
At this point, bantamweight stands as one of the ver few division in the UFC that isn't a mess engorged with uncertainty.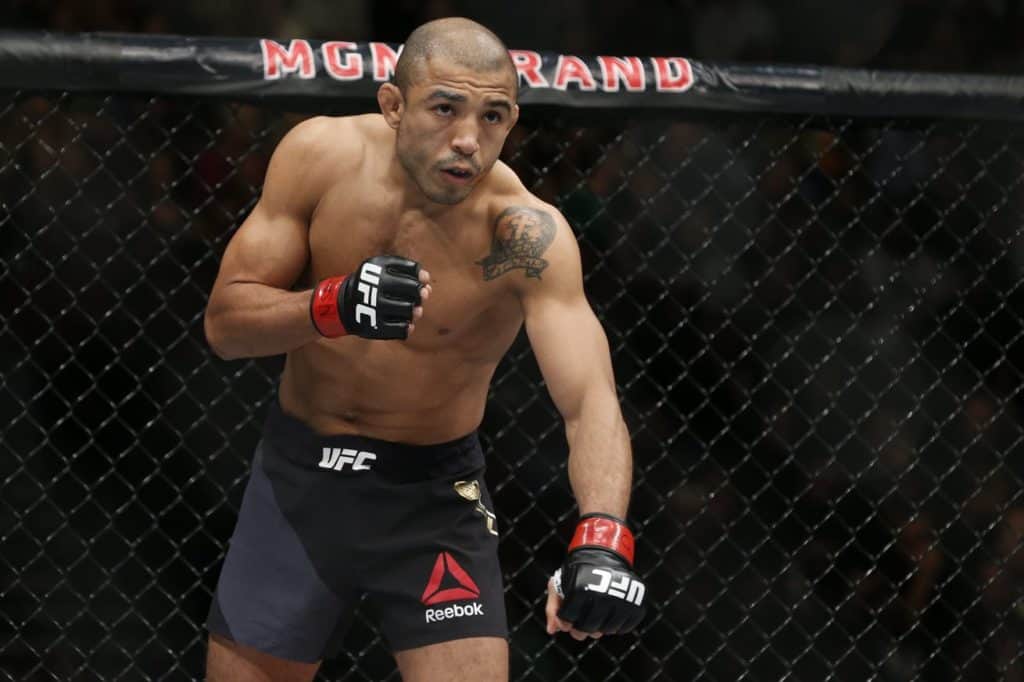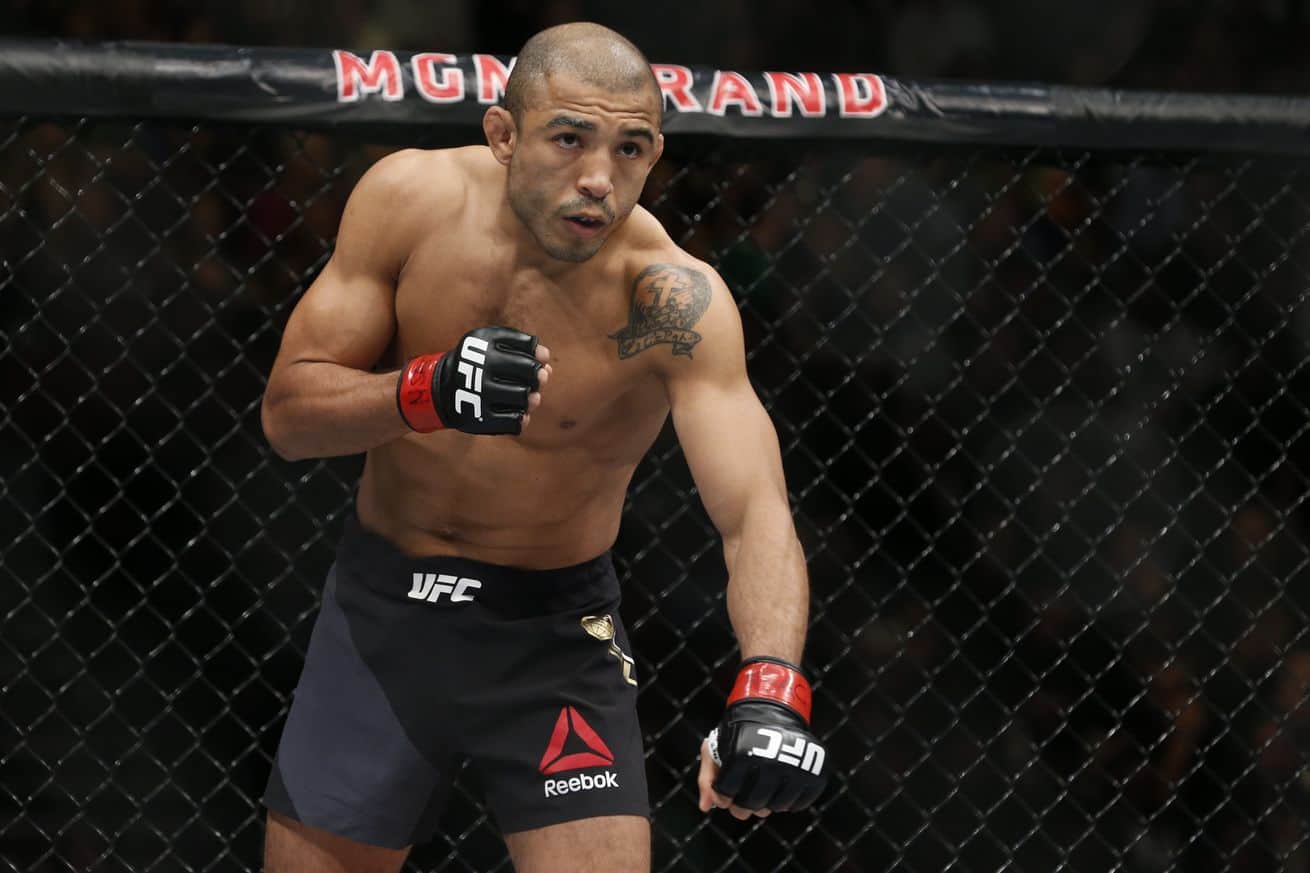 Featherweight
The featherweight division is another weight class that has gone through a transition period in recent years. Conor McGregor brutally knocked out Jose Aldo in Dec. 2015, but he then put the division on hold by accepting back-to-back fights with Nate Diaz before the promotion stripped him of his title late last year.
Aldo is now back at the helm and he will defend his title in the main event of UFC 212 on June 3, 2017 against interim titleholder Max Holloway in what should be quite an exciting fight.
No. 4-ranked Cub Swanson has won four straight and will likely be next in line for a title shot. Former title challenger Chan Sung Jung also recently returned from a hiatus with an impressive victory.
While the division does indeed have a few viable contenders, its future is currently unclear. Aldo has been known to be rather inactive as well, so the outcome of UFC 212 should give us some more insight as to where the division is headed.
Lightweight
Similar to how he put the featherweight division on hold, lightweight champion Conor McGregor has also put the 155-pound weight class in a frenzy.
Since knocking out Eddie Alvarez last November to become the champion, McGregor has remained on the sidelines as he awaits the birth of his first child. He has also appeared to be dead set on fighting Floyd Mayweather next, making his future in MMA unclear.
Top contenders Khabib Nurmagomedov and Tony Ferguson were scheduled to fight for an interim title this past March, but "The Eagle" was forced to withdraw a day prior due to weight cutting issues.
No. 4-ranked Rafael dos Anjos is moving up to welterweight and No. 5-ranked Edson Barboza has been red-hot, but the logjam at the top of the division has put the lightweight class in an awkward state.

Welterweight
After fighting to a draw with No. 1-ranked Stephen Thompson in a back-and-forth war at UFC 205 last November, welterweight champion Tyron Woodley quickly signed on to rematch "Wonderboy" at UFC 209. "The Chosen One" ended up winning the rematch in what many considered to be a lackluster bout.
No. 3-ranked Demian Maia and No. 5-ranked Jorge Masvidal will do battle at UFC 211 in a few weeks in what could potentially be a title eliminator bout. The only problem, however, is that Woodley has instead expressed interest in 'money fights' with Georges St. Pierre, Nick Diaz and Michael Bisping. In fact, it has been rumored that he could fight at UFC 213, a big event for the promotion, which means he could be booked against another big name.
As far as the rest of the division goes, former champion and No. 2-ranked Robbie Lawler has been out of action since last July when he lost to Woodley, but he has been rumored to be returning against No. 8-ranked Donald Cerrone at UFC 213.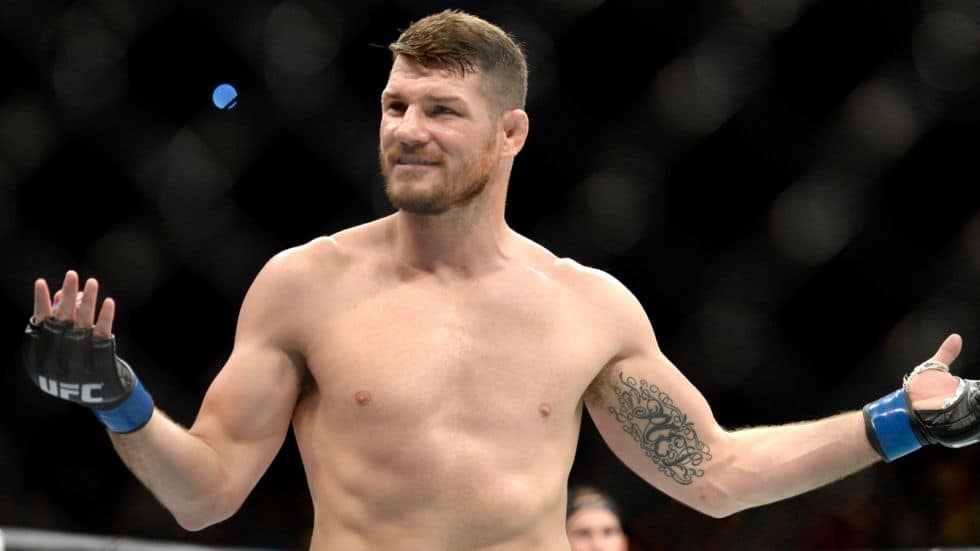 Middleweight
The middleweight division has been quite a mess as of late.
No. 1-ranked Yoel Romero has won an incredible eight straight fights and was expected to take on champion Michael Bisping. Bisping, however, is set to take on returning former welterweight champion Georges St. Pierre at a date to be announced.
Some have criticized both the UFC and Bisping for top contenders being skipped over in favor of more lucrative title fights.
As far as contenders go, No. 3-ranked Robert Whittaker has established himself as a legitimate threat after knocking out former Strikeforce champion Ronaldo "Jacare" Souza at UFC on FOX 24.
Perhaps Romero and Whittaker can face off, but it's clear that the division is being held up.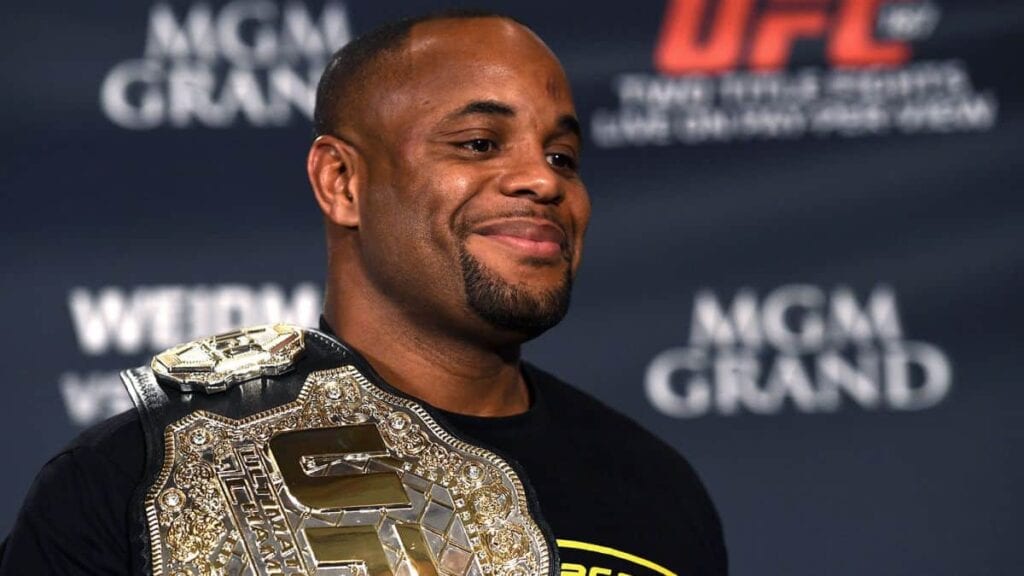 Light Heavyweight
Light heavyweight was once the UFC's premier division, but it is currently one of the promotion's scarcest divisions.
The man many consider to be the best 205 pounder on the planet, former champion and former pound-for-pound king Jon Jones, is currently serving out a USADA suspension that will keep him out of action until July. He has also dealt with a plethora of legal issues over the last few years.
Top contender Anthony Johnson recently retired after losing his rematch with current champion Daniel Cormier at UFC 210. Glover Teixeira and Alexander Gustafsson will do battle next month, but Gustafsson has already lost to both Jones and Cormier, while Teixeira has lost to Jones. Jimi Manuwa has also put his name in title discussions with two straight highlight reel knockouts, but few consider him an elite level light heavyweight.
A rematch between Cormier and Jones appears to be on the horizon, but they seem to be ahead of the pack at light heavyweight, so it's uncertain where the landscape will go after that long-awaited – and often-hindered – bout.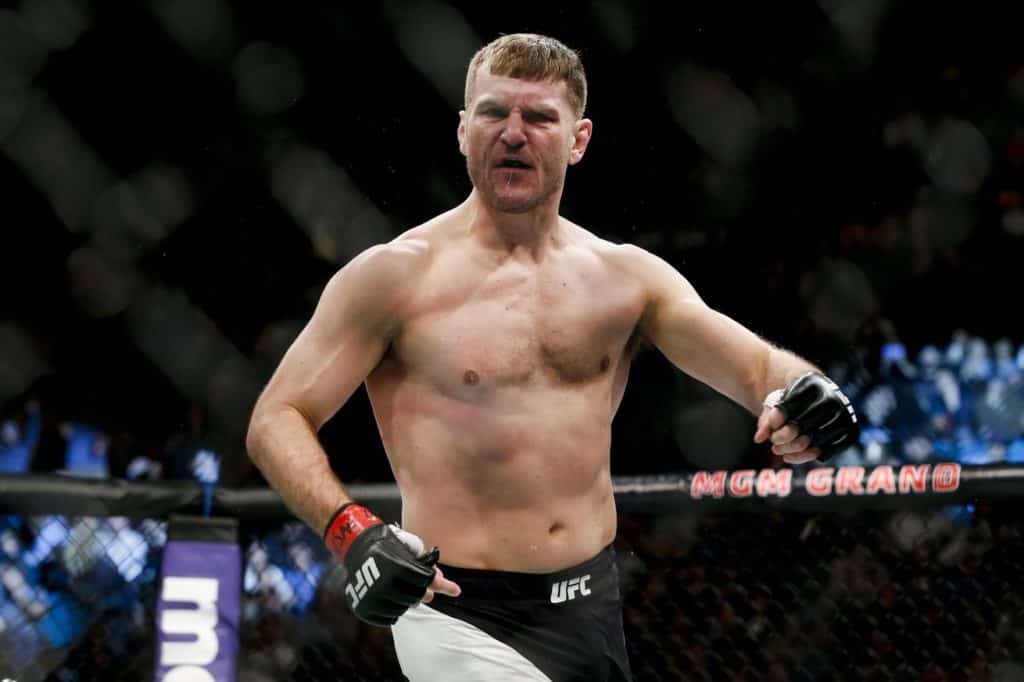 Heavyweight
The heavyweight title will be put on the line in the main event of UFC 211 on May 13 when champion Stipe Miocic takes on ex-champ Junior Dos Santos in a rematch of their epic 2015 slug fest.
That fight is certainly an intriguing one, but the top heavyweight contenders are aging, and with that has come an increasing amount of injuries.
Rising contenders Derrick Lewis and Francis Ngannou have added some youth and excitement to the division in recent memory, but it's likely that a transition period will be needed to bring new life to the heavyweight class.