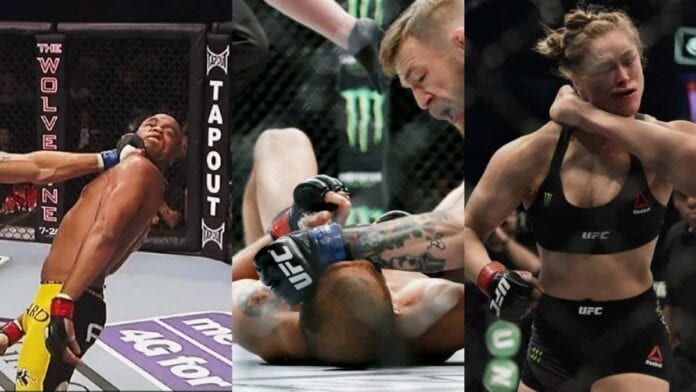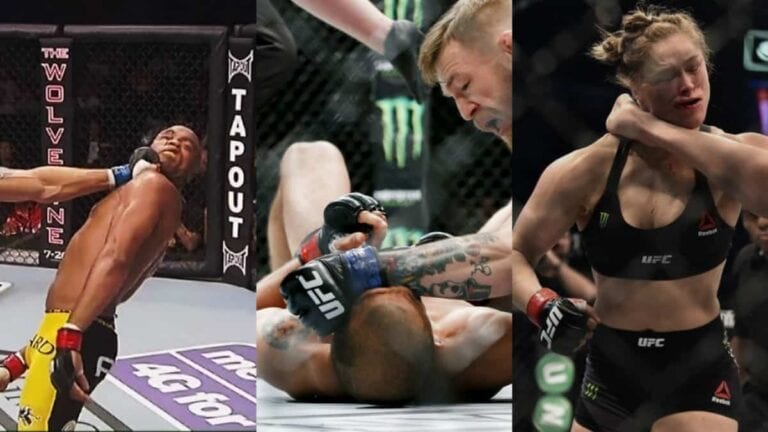 In a sport like mixed martial arts (MMA), anything can happen, we know that. That being said, the classic statement – getting to the top is one thing, but staying on top is another – looms large over the sport.
One shot, one fight, or one decision can change everything and reigning as a champion in MMA has proved to be no easy task. That being said, let's take a look at the shocking falls of champions over the last few years: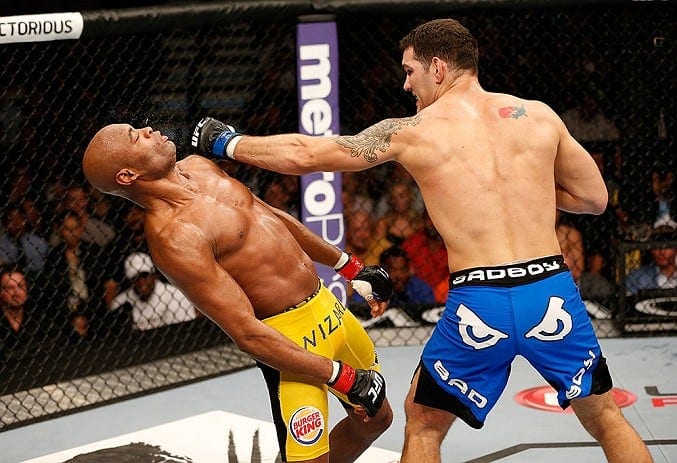 Anderson Silva
Anderson "The Spider" Silva is a man that many still regard as one of the best fighters to have ever graced the Octagon. He holds UFC records in consecutive wins (16), and consecutive title defenses (10), records that may remain relevant for years.
During his reign, Silva was simply special inside of the cage. The things he did were difficult to fathom at times, and it seemed as if he was untouchable, that is until he met Chris Weidman at UFC 162 in July 2013.
Going for his eleventh straight defense of his long held 185-pound title, Silva would face one of his toughest tests to date in a young and hungry wrestler in Weidman, a fighter many believed could be "The Spider's" kryptonite.
While Weidman was a clear threat to Silva's throne, it seemed as if the general consensus was that the Brazilian would do what he had always done: win.
With that in mind, the MMA community was tossed upside down when Weidman knocked Silva out cold in the second round with a beautifully placed left hook. It was simply shocking, and it could be said that this moment marked the end of not only Silva's reign, but possibly his career.
A rematch was quickly scheduled for UFC 168, but the result was no different, as Silva gruesomely snapped his leg in a bout that he wasn't having too much success in.
After nearly a year on the sidelines, "The Spider" returned against Nick Diaz to score a unanimous decision win in a bout that was tainted by a drug test failure. He then lost a highly controversial decision to Michael Bisping before losing a much more clear-cut one to light heavyweight champion Daniel Cormier at UFC 200 on only a jaw-dropping two days' notice. Silva finally returned to the win column with close win over No. 8-ranked Derek Brunson at February 2017's UFC 208 from Brooklyn.

"The Spider's" accomplishments and accolades speak for themselves, but like mentioned, all great champs must fall.