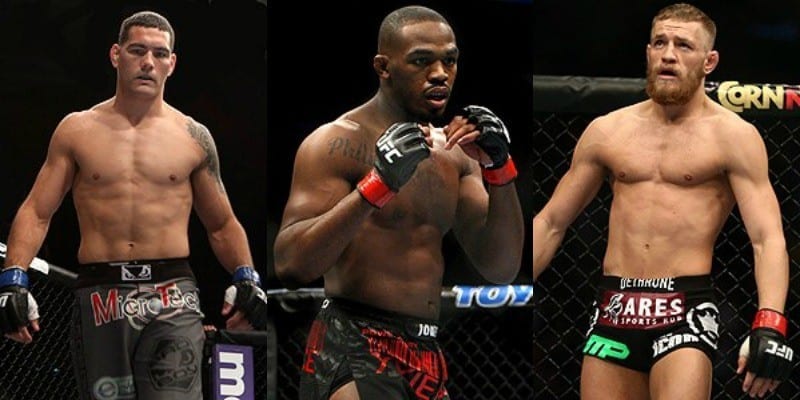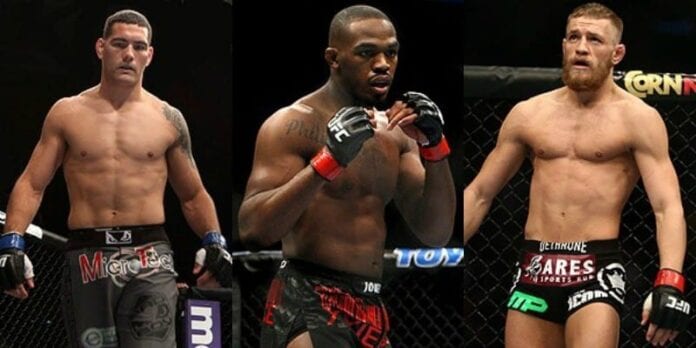 After a long and rigorous battle that has spanned many unnecessary years, mixed martial arts has finally been legalized in the state of New York.
Assembly Majority Leader Joseph D. Morelle announced yesterday (March 22, 2016) the passing of the bill to legalize the sport in the Empire State, an announcement beneficial to all major MMA promotions, but specifically the UFC, which has heavily pushed for the passing of the bill since 2007.
UFC CEO Lorenzo Fertitta has already confirmed that the promotion is looking to bring an event to New York before the close of 2016.
While he couldn't confirm that the first appearance would be at New York's infamous Madison Square Garden, he did say that when the UFC does indeed come to MSG, it will be massive.
With that being said, let's take a look at some possible headliners for the UFC's MSG Debut: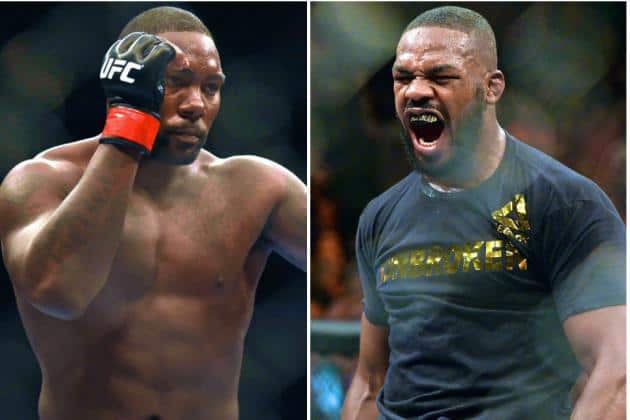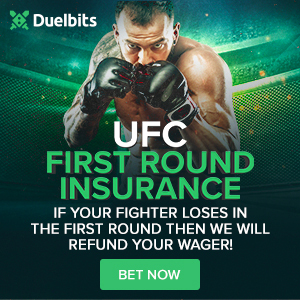 Jon Jones vs. Anthony Johnson
While a certain former middleweight champion will undoubtedly compete on this card, I have a feeling that the UFC will be looking to book Jon Jones as the event's headliner.
Jones, the former UFC light heavyweight champion and reigning pound-for-pound king, has strong ties to the state of New York.
Despite currently living and training full time in New Mexico, "Bones" was born and raised in Ithaca, New York, where he would go on to become a high school state wrestling champion.
Jones ran into legal trouble last April, forcing the UFC to strip him of his long-held title, but he's set to return against current champion Daniel Cormier, whom he beat in his latest bout in January 2015, at April 23's UFC 197.
If "Bones" reclaims his title as many are expecting him to do, it's very possible that he performs in front of his legion of New York fans this fall at MSG.
With his 205-pound strap likely to be on the line, a bout with top contender Anthony "Rumble" Johnson, whom he was scheduled to meet at last year's UFC 187 prior to his legal issues, could be chosen as a main event.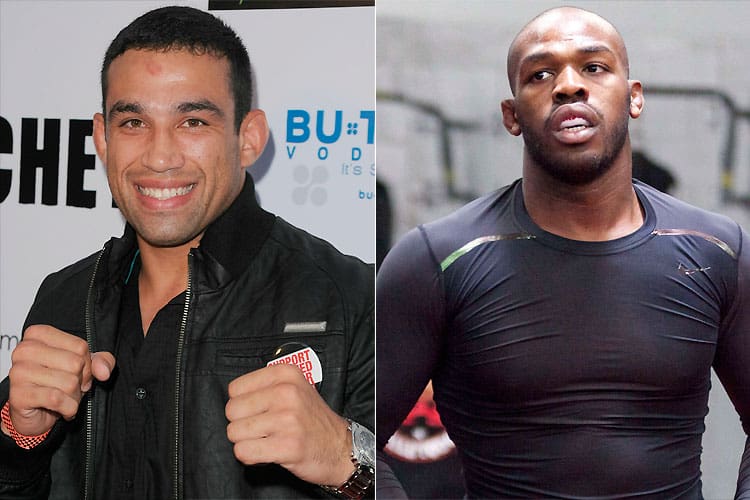 Jon Jones vs. Heavyweight Champion
While Jones likely has a few light heavyweight bouts left before moving up, a jump to heavyweight has always been discussed as a very realistic possibility for the former 205-pound king, and what better time to do it than in his home state of New York?
Fabricio Werdum currently holds the reigns to the heavyweight division, but who "Bones" faces isn't the most important factor.
Having the hometown hero in Jones move up in weight and challenge the heavyweight champion of the world in a super fight at Madison Square Garden would be absolutely monumental for the promotion.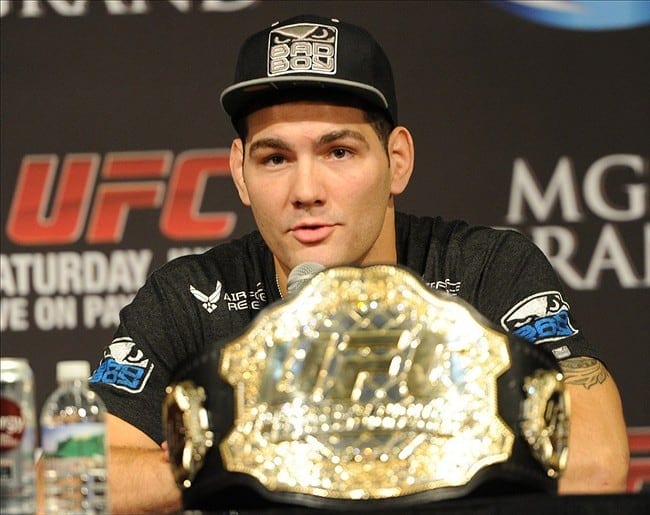 Chris Weidman Defending A Title
I don't think there's any question that former middleweight boss Chris Weidman will compete at the UFC's inaugural show in the Empire State; but I'm not completely sure that he'll headline the event, albeit it being possible.
Weidman, a Long Island native, was born and raised in Baldwin, New York. He still currently resides in the state, trains with legendary coaches Ray Longo and Matt Serra, and owns his own gym in Garden City, New York.
"The All-American" has been a key component to putting New York on the map regarding MMA, and has endlessly pushed for the legalization of the sport.
Weidman unfortunately lost his title to Luke Rockhold last December, but he will get a chance at redemption at June's UFC 199. If he can recapture gold, the UFC could put together an intriguing rubber match between the two for this fall.
Not only would there be a backstory, but Weidman vs. Rockhold represents the classic East Coast vs. West Coast battle.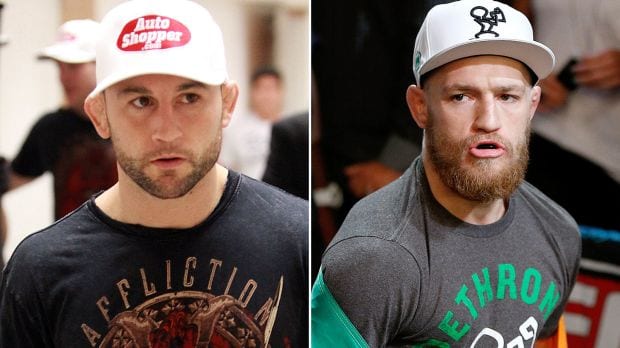 Conor McGregor vs. Frankie Edgar
Conor McGregor's current plan of action is all over the plac,e to say the least.
The "Notorious" one secured the featherweight title last December with a stunning 13-second knockout of Jose Aldo. He then elected to move up in weight and challenge lightweight champ Rafael dos Anjos while holding on to his 145-pound strap.
Dos Anjos ended up getting injured, and McGregor took on Nate Diaz in a short-notice welterweight bout, a bout he shockingly lost.
With the Irishman set to fight at UFC 200 this summer, a rematch with Diaz has been teased and is reportedly close to being made official.
I know, what lies ahead for McGregor is unclear. What isn't unclear, however, is the fact that he remains as the UFC's biggest star, and a man that the promotion certainly wants on its debut New York card.
McGregor will have to defend his title eventually, and there would be no better place to do it than in the Empire State against former lightweight champion Frankie Edgar, a gritty New Jersey native with a strong following in New York.
Edgar has been gunning for a featherweight title shot for quite some time, and lobbying to fight in New York for even longer.
It makes perfect sense.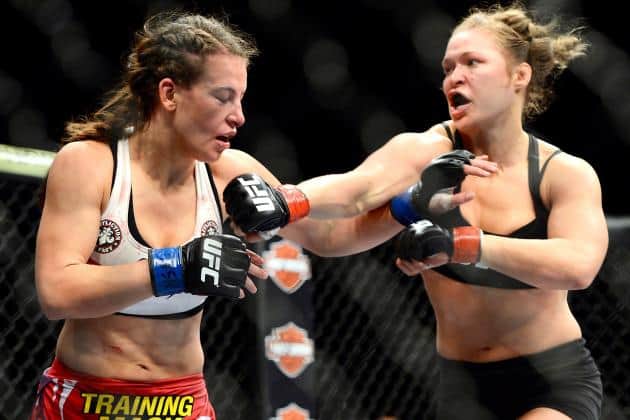 Miesha Tate vs. Ronda Rousey III
While I'm not sure that this is the most likely option, ex-bantamweight queen Ronda Rousey is right up there with McGregor in terms of star power.
She was shockingly put to sleep by Holly Holm last November, but Miesha Tate has since become champion, and she's well-known as a bitter rival of Rousey. She's also a woman Rousey has already beaten twice.
Rousey's return has been discussed for sometime this fall, making the timing line up. With Tate now holding the strap, a third bout between the two could be a solid sell, and with the right lineup around her, I'd have to think Tate vs. Rousey III could do well in the Garden.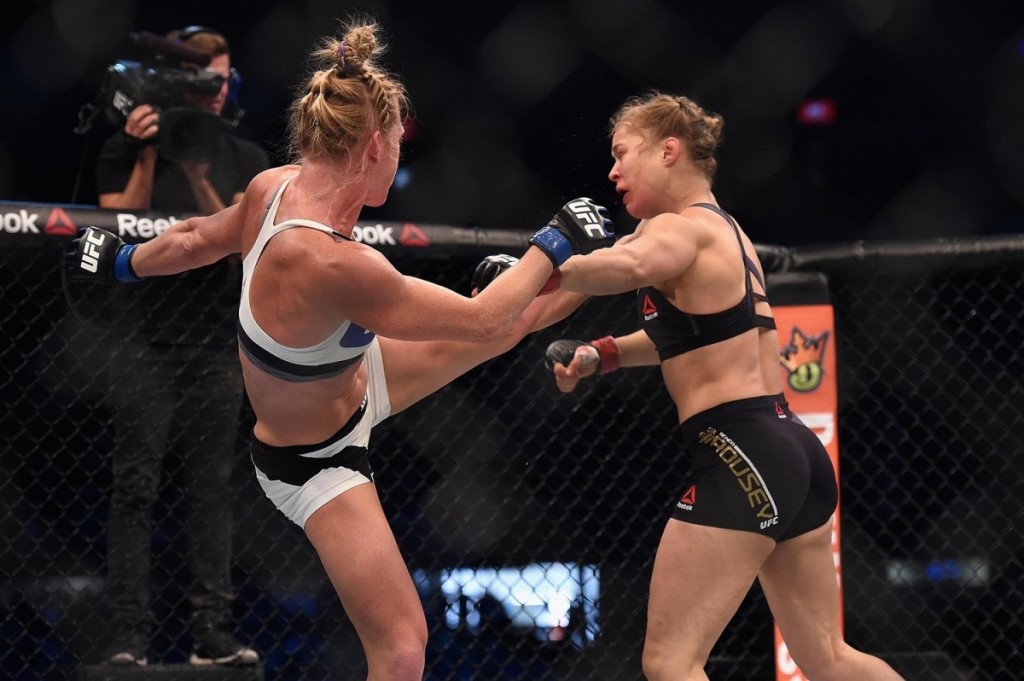 Holly Holm vs. Ronda Rousey II
Despite Tate being the champ, a rematch between Holm and Rousey is probably a fight of bigger magnitude.
If it were to indeed happen this fall, however, a few things would have to transpire for the fight to become a reality.
Rousey would have to return this summer, and take out Tate, setting up the rematch with Holm, or "The Preacher's Daughter" would have to secure a rematch with the champion this summer, win, and set up a rematch with the "Rowdy" one.
If the stars were to align, however, this bout could be a great possibility.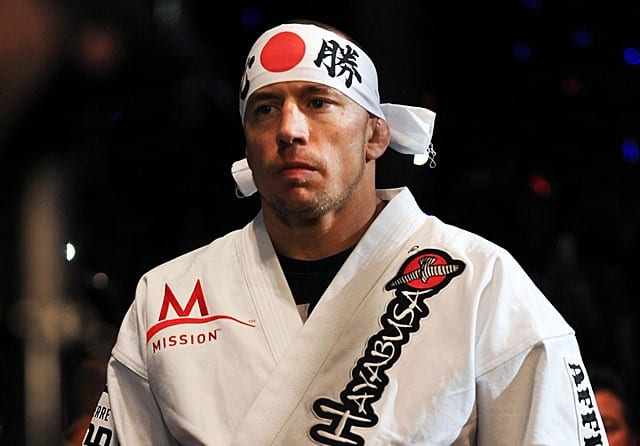 The Return of Georges St-Pierre
Longtime former UFC welterweight champion Georges St-Pierre's name constantly pops up in the media regarding a potential return to action, and for good reason, as the Canadian is one of the biggest stars in promotional history.
While it seems to be a different story everyday, his head coach Firas Zahabi recently stated that he doesn't see GSP staying away, and that the fighter would likely return before the end of 2016 for the right fight.
I'd have to think that headlining the UFC's debut at Madison Square Garden would fit into "the right fight" category. It simply doesn't get much bigger.
Whether it be a possible super fight with Nate Diaz, or a shot at reigning 170-pound champion Robbie Lawler, a St-Pierre return in New York would be indeed be massive.