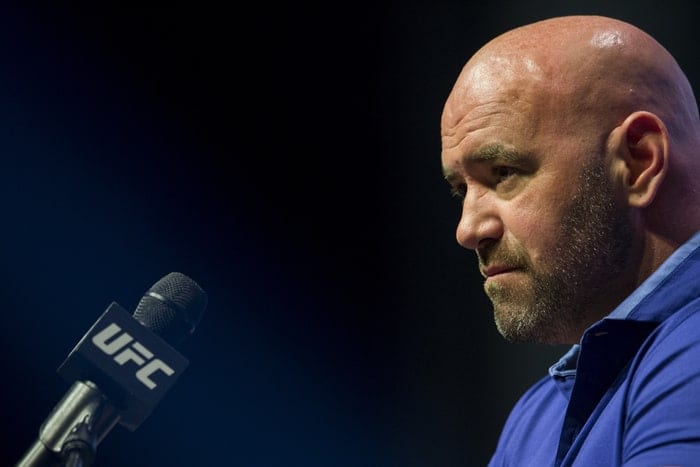 It's no secret that the UFC is having a tough run in the first seven months of 2017.
After a banner year in 2016 with multiple pay-per-view (PPV) events eclipsing the coveted one-million buy threshold, new owners WME-IMG are finding out just what it's like to run the world's biggest MMA promotion in a time of downward-trending PPVs without flagship stars Conor McGregor and Ronda Rousey anywhere close to the octagon.
True, McGregor will return to the ring against Floyd Mayweather, on August 26, but that could be hurting the UFC's actual numbers more than helping them. We'll get to that shortly.
Regardless, both the preliminary card television ratings and pay-per-view buyrates for July 8's UFC 213 from Las Vegas were recently revealed, and the numbers ultimately amounted to some of the most dismal overall viewership turnouts the UFC has ever seen. Now, women's bantamweight champion Amanda Nunes' extremely late withdrawal from her championship bout versus Valentina Shevchenko most definitely caused the lack of buys, but the numbers are concerning nonetheless.
Things didn't get better two weeks later when UFC on FOX 25 aired live from the Nassau Coliseum on July 22. Despite former middleweight champion Chris Weidman securing an emotional headlining win over Kelvin Gastelum in his hometown, the card had the lowest-ever ratings for a UFC on FOX event in overnight ratings, a number that rose to "only" the third-worst of all-time when the time slot spillover numbers for the main event were factored in.
That continued a disturbing decline for big FOX-aired cards in 2017, but those numbers are also simply indicative of the overall trend of the year, where pay-per-view rates have went down drastically in addition to TV-aired events and PPV prelim numbers.
There are several big underlying factors for this sharp and disturbing decline. On the eve of the biggest pay-per-view of the year, let's take at the five most impactful.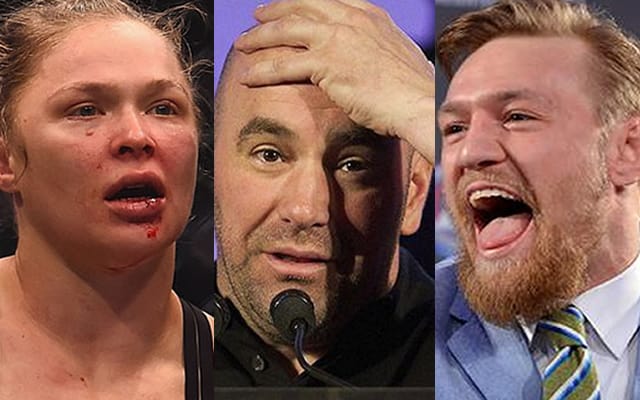 Promoting Only McGregor & Rousey:
The UFC enjoyed their most lucrative two-year stretch in history from 2015-2016, a time when their biggest-ever crossover stars in Rousey and McGregor were winning big fights in dominant fashion. Rousey was being called the most dominant fighter in MMA, and McGregor won both the featherweight and lightweight titles while becoming the sport's biggest star.
But that time period simply couldn't be sustained, as Rousey infamously lost the belt to Holly Holm at UFC 193, following it up with another unsuccessful title fight in her 48-second loss to Nunes at 2016's UFC 207, after which it appears Rousey may never fight in the UFC again.
McGregor is not gone; at least not in the same sense as Rousey. He's obviously involved in his hyped-up boxing match with Floyd Mayweather, and while the UFC will obviously get a ton of attention and hype from that massive spectacle, it brings up one vital, overarching point – the UFC simply promoted only their top two stars in recent years, and while it clearly worked in that regard, it left them much too dependent on McGregor and Rousey for success, because their other fighters just aren't bringing in any numbers at all.
If they ever want to get back to the level where they have their big draws and their mid-level stars; say in the time of dominant champions Anderson Silva and Georges St-Pierre where mid-level stars like Rashad Evans and Rampage Jackson could still sell an in-between card for 350-400,000 buys, they're going to have to diversify their promotional strategy.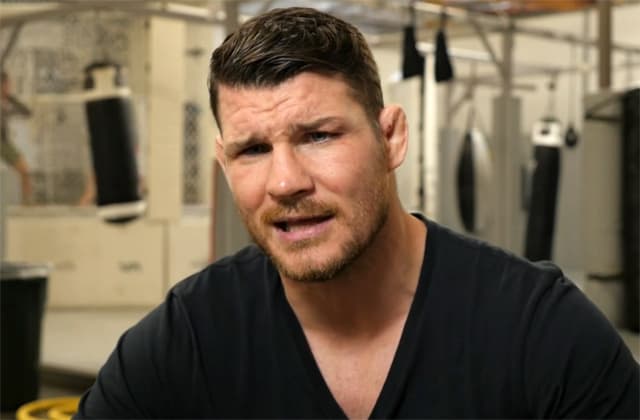 Champs Aren't Fighting/Interim Titles:
This dual reason explains itself cold and succinctly, as too many top-level champions simply haven't defended their belts in 2017.
Names like Conor McGregor, Michael Bisping, Cody Garbrandt, and Amanda Nunes have all been on the pine after winning massive fights in 2016, and it's obviously hurt the company's shrinking bottom line during their lackluster start to 2017. And it doesn't help that other big names like Nick Diaz, Nate Diaz, Georges St-Pierre, and even Anderson Silva remain on the sidelines with their returns oft-teased but ultimately uncertain, as they could probably sell more pay-per-views on the strength of their names than all of the aforementioned champions other than McGregor.
WME-IMG has been overcompensating by creating interim titles (or a women's featherweight title) to headline events that need a legit headliner, but so far, this practice is not translating to box office numbers whatsoever.
These are the secondary stars you simply need to have building views in between massive events featuring McGregor, but the UFC just hasn't gotten them in the octagon this year for one reason or another. That just isn't working without more champions fighting and building their respective brands. And with our next reason staring them in the face, they would be well served to do it.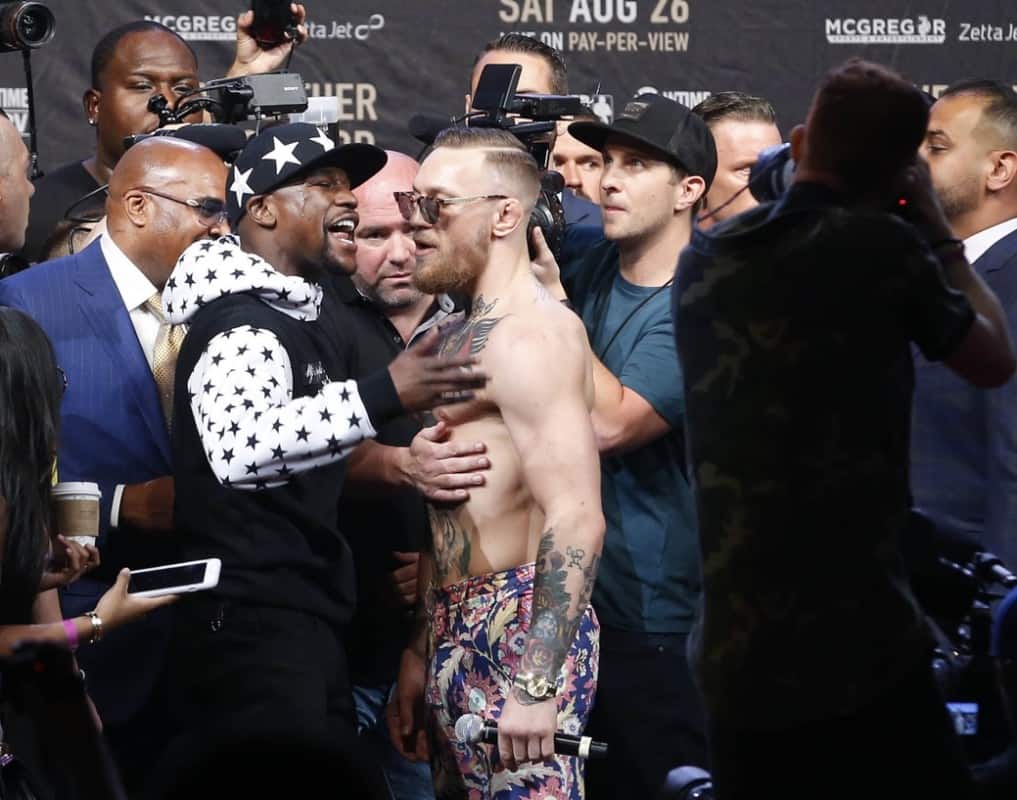 Mayweather vs. McGregor:
This reason would seem to be the reason why UFC ratings will soon return, and in a sense that's true. Mayweather vs. McGregor will assuredly bring millions of viewers' attention to the sport of MMA, including many who have never paid much attention to mixed martial arts in the past but will now. However, the fight is not solely a UFC-produced venture – Mayweather's partner SHOWTIME Sports is putting on the event for the most part, meaning the monstrous revenue will have to be shared.
In that regard, it won't present the massive bounce-back that the UFC needs and the fight seems to be on paper. And in another regard, the fight could actually hurt the UFC's overall bottom line because it is absolutely taking all of the attention from any and all actual MMA bouts the UFC is promoting for the next two months. It could be stated that this weekend's UFC 214 will suffer in terms of overall PPV numbers because of the massive magnetic draw of Mayweather vs. McGregor – and that could easily come true.
To top it off, McGregor is obviously in the win-win situation of having nothing to lose and getting paid $100 million (or so) in a fight he's supposed to lose, but the potential for him – and in turn the UFC – to get embarrassed is still there. With the ballyhooed super fight looming, anything and everything produced by the UFC will play second fiddle for now, and it's going to be tough to ever top the pomp and circumstance of this bout, let alone in the remainder of 2017.
That's not exactly a recipe for rebounding from their sliding ratings.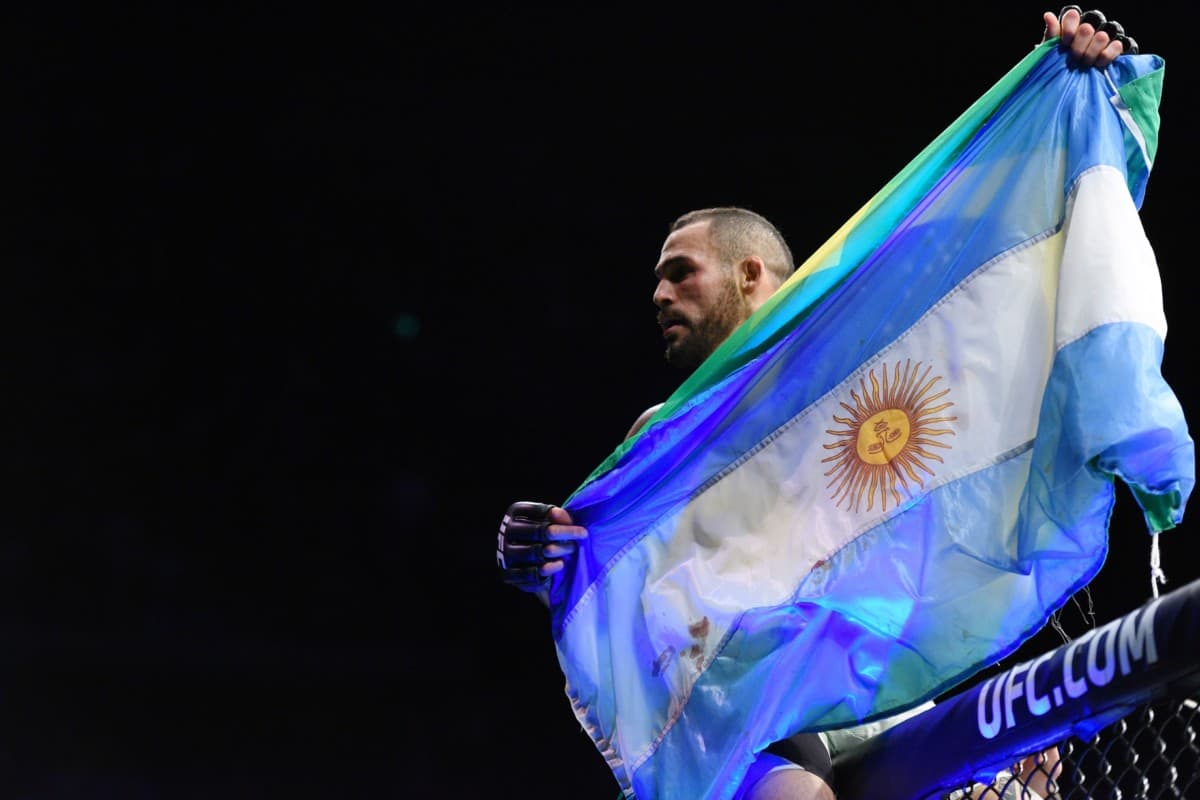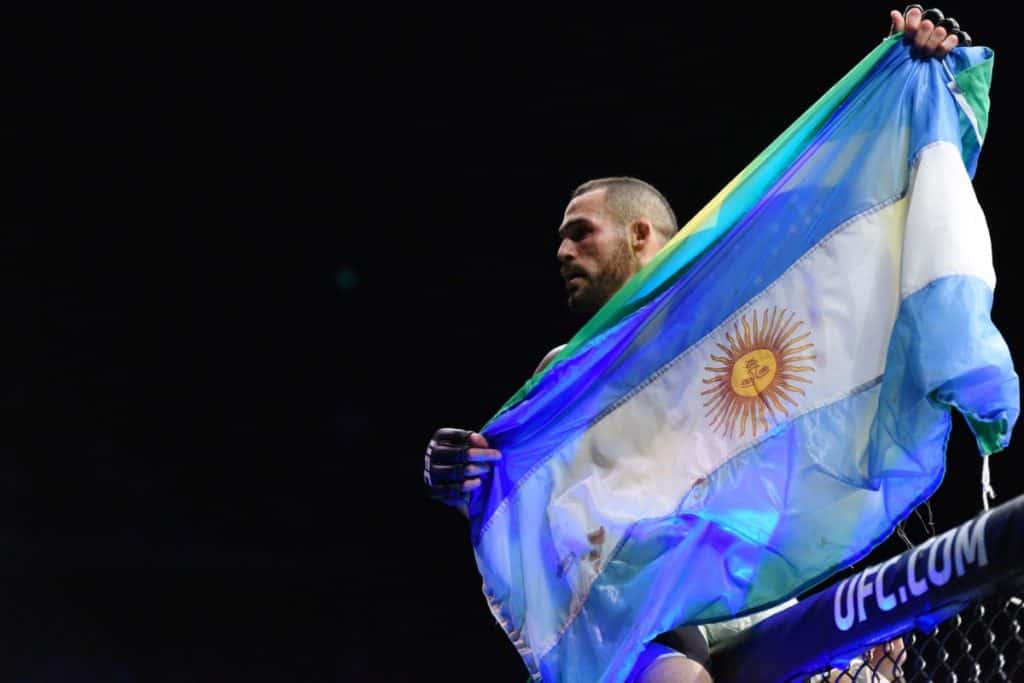 Too Many Events:
This topic has been beaten down for what seems like many years now, but with the promotion choosing to create so many interim titles without true draws around to headline cards, it's become more amplified and omnipresent than it ever has before.
Sure, the UFC may be raking in ticket sales and television deal dollars with a card every week, but it's resulted in the overall feeling that each event just isn't special because most just aren't. July 16's UFC Fight Night card from Glasgow, Scotland is a perfect example – while a decent enough event in its own right, it was aired on a Sunday afternoon and gives most viewers a reason to point at the television and complain how there are too many cards nowadays rather than tune in with extreme anticipation.
The ratings and buy rates have once again proven this, and it should be interesting to see how a card like UFC 214, with three elite-level title fights at the top does in terms of buys. If that card can't sell big numbers for once this year, it will point to a much deeper-seeded issue that the promotion can no longer create anticipation for even the biggest of their events if McGregor isn't headlining.
Having a card every single weekend is a factor that has slowly lead to that lack of anticipation.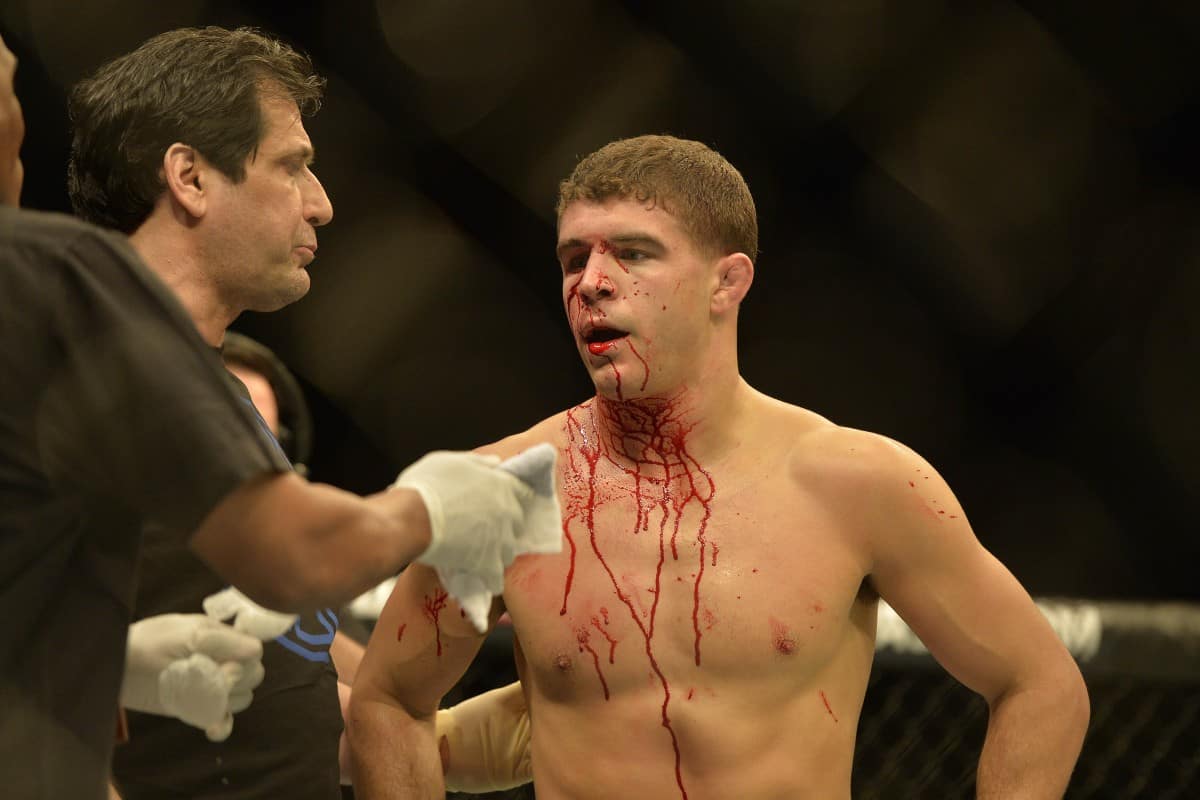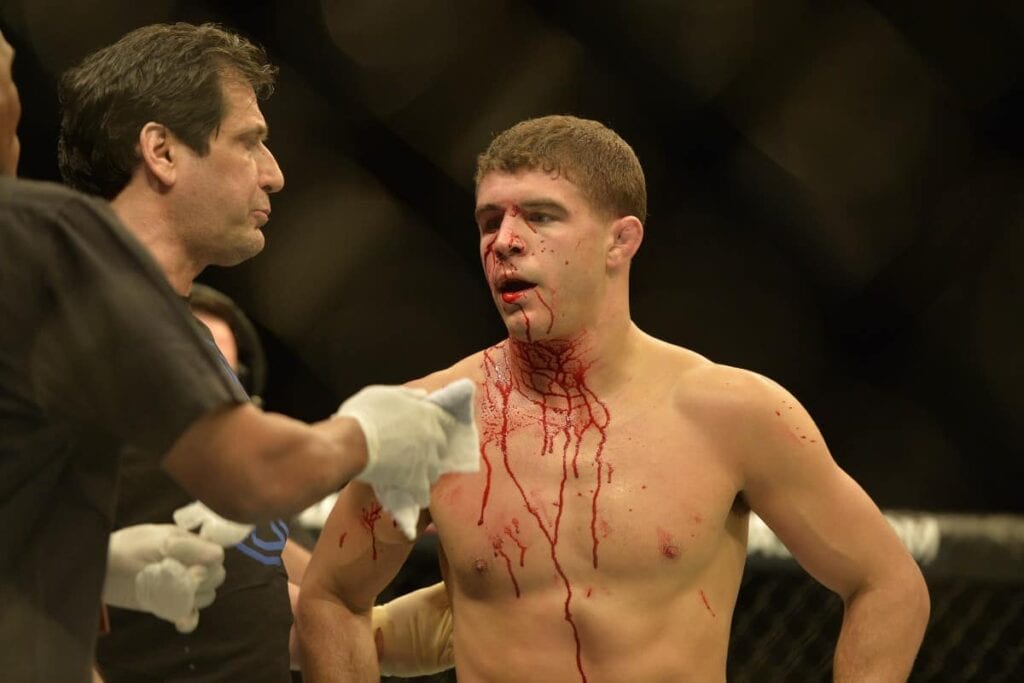 Fighter Pay & Treatment:
The UFC has long been known for a ruthless business practice dating back to previous owners Lorenzo and Frank Fertitta, and for their part, they were very successful at bring MMA to the forefront of combat sports while squeezing the most money out of it as they could.
Much of that came at the expense of paying fighters what they possibly were worth, however, and with the UFC's $4.2 billion price tag becoming a well-known fact last year, more and more fighters are speaking out to make more money in a sport where their health and well-being is on the line each time out too the octagon.
There have been countless attempts that have failed miserably, but it would seem like a fighter's association or union of some kind is on the horizon, although it doesn't seem to be coming anytime soon. A bi part why fighter's just can't seem to organize effectively is the fact that it's an individual sports where each combatant seems to hold to a closely-knit inner circle, worrying about their contract and pay but not having much of a reason to care about the next potential foe's pay.
But with many top-ranked athletes actually leaving for rival Bellator MMA in recent months, it's becoming clear that UFC's system of paying fighters, burdened heavily by the constrictive Reebok deal that disallows the use of any outside sponsors in-cage, has become a true motivating factor for fighters to stay or go.
The recently ill-advised fighter retreat didn't seem to help much, either, as many fighters wondered why they would pay to have speakers like Kobe Bryant and Michael Strahan tell them how to manage the money they weren't making instead of actually passing down some of those dollars to the actual fighters. The fighters must organize if they want to make any progress, and it seemed the Fertittas knew that and saw the writing on the well that the time was ripe for them to get out.
They secured a banner year and parlayed it into a record-breaking franchise sale that WME-IMG is probably regretting in a big way as of right now, because fans and fighters alike are starting to rebel against their strong-arm tactics, and it's contributing to the overall decline of attention fans are willing to give the UFC on weekly basis.