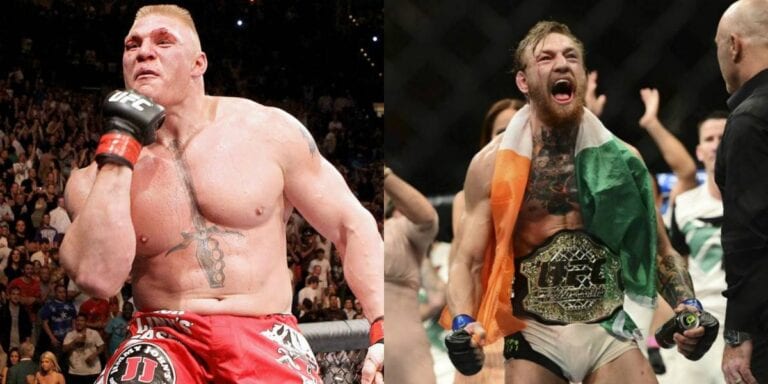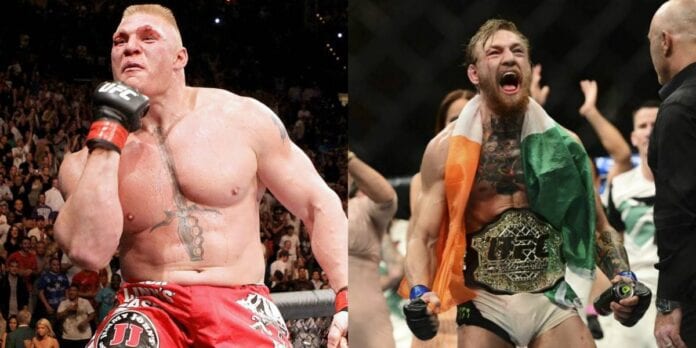 With UFC 196 and UFC 200 set to elevate the sport to a new level in 2016, we're forced to look back on past cards that exceeded normal expectations.
Championship upsets, divisional debuts, highlight reel finishes, and Fight of the Year action are all prerequisites for making a UFC fight card memorable. While these triumphant occurrences happen on a yearly basis, it's rare that they all come together on a perfectly-scripted night.
But with devilish talent, bottomless pockets, and a knack for giving the fans uninterrupted barbarism, the UFC has done wonders in creating this transcendent blips in time. Despite recent roster additions and an expansion that would otherwise run them thin, the promotion remains ahead of the game.
Based on championship importance, high-level finishes, and all-around excitement, here are the 10 most exciting UFC events of all time.
10) UFC 141:
First to break the list is UFC 141, which featured arguably the most anticipated heavyweight showdown in mixed martial arts (MMA) history.
Promotional golden boy Brock Lesnar welcomed international superstar Alistair Overeem to the Octagon, in what can only be considered a most vicious one-sided beatdown. Due in part to Lesnar's ongoing battle with diverticulitis and Overeem's superior technique, the Dutchman kicked the hulking behemoth into retirement and back to the WWE.
Not to be lost was a standup clinic put forth by Nate Diaz over Donald "Cowboy" Cerrone and a Johny Hendricks knockout that left Jon Fitch curled up like a baby.
9) UFC 157:
Without Ronda Rousey, women's MMA would not be where it is today. But without UFC 157, Rousey would never had a big enough platform to showcase the female potential.
As if the UFC already knew she'd big a transcendent star, Rousey headlined the 2013 event and finished challenger Liz Carmouche via first-round arm bar to cap off the first women's bout in promotional history.
Current UFC welterweight champion Robbie Lawler also made his UFC return and veterans Lyoto Machida and Urijah Faber tasted sweet victory. We were also gifted a brutal affair between featherweights Dennis Bermudez and Matt Grice, which was one of the best fights of the year.
8) UFC 52:
UFC 52 doesn't just hit this list hard on the merit of Chuck Liddell's blistering knockout over Randy "The Natural" Couture to retain the light heavyweight strap.
Instead, this event holds a sacred meaning to MMA fans due to the back-and-forth welterweight title scrap between Matt Hughes and Frank Trigg. As one of the biggest rivalries in the sport at the time, UFC onlookers were eager to see how the rematch would take form (Hughes won their initial meeting at UFC 45).
In dramatic fashion, Hughes escaped a near-perfect rear naked choke by Trigg, transitioned to a takedown, picked Trigg up, ran him across the cage, dumped him on his head, and submitted him with under one minute left in the first round.
Oh yeah, Georges St-Pierre also fought on the card.
7) UFC 194:
With quite arguably the best pay-per-view (PPV) card on paper of all time, UFC 194 delivered in more than one way.
While the year-long feud between featherweights Conor McGregor and Jose Aldo ended with a 13-second knockout in favor of the Irishman, the main card also featured a historic beatdown of Chris Weidman at the hands of current middleweight champion Luke Rockhold.
Mixed in along the way was a middleweight tilt between top contenders Ronaldo "Jacare" Souza and Yoel Romero, a grappling super fight between welterweights Demian Maia and Gunnar Nelson, and a Max Holloway session with the always formidable Jeremy Stephens.
6) UFC 148:
As the biggest rematch in MMA history, an ultra-confident Chael Sonnen failed to live up to his own billing and dethrone long-time middleweight kingpin Anderson Silva at UFC 148.
The reboot lasted just seven minutes, as "The Spider" re-solidified his position as the best in the game (following Sonnen's near-upset of the Brazilian back at UFC 117) with a second-round knee to the body.
Not to be forgotten was the third installment of Forrest Griffin vs. Tito Ortiz, which would be both fighter's last appearance inside of the Octagon. Veterans Demian Maia and Chad Mendes also locked down first-round finishes.
5) UFC 1:
Many fans today (myself included) were too young to appreciate the greatness of UFC 1.
But as enthusiasts, pundits, and die-hard fans of today's game, we need to appreciate the pioneers of the sport. And if there was ever an event to look back on to do just that, it was this collection of one-gloved, shoe-wearing, tooth-missing barbarians that came together for one faithful night in Denver, Colorado, in 1993.
The biggest takeaway from this monumental showcase was not the measly 86,000 PPV buys, but Royce Gracie's tactical use of Brazilian Jiu-Jitsu to win the first ever UFC tournament.
4) UFC 129:
UFC 129 is undoubtedly one of the best MMA events of all time.
Outside of taking place in front of 55,724 screaming Canadian fans (second to only UFC 193's 56,214 record attendance) and setting the promotional record for largest gate ever ($12 million), the event will be remembered for the action.
Whether it was Georges St-Pierre's successful five-round championship defense over Jake Shields, Jose Aldo's first ever featherweight title fight, Lyoto Machida's Karate Kid kick to Randy Couture's face, Rory MacDonald's coming out party opposite Nate Diaz, or Mark Hominick's infamous hematoma, UFC 129 delivered in epic fashion.
It represented the pinnacle moment in Canadian MMA, and remains a benchmark for all impending UFC cards.
3) UFC 189:
Unlike any event we've seen before, UFC 189 deservedly comes in at No. 3.
From the memorable live-performance walkouts to Conor McGregor's second-round TKO of Chad Mendes, from Robbie Lawler's all-time great title defense opposite Rory MacDonald to  finishes by Jeremy Stephens, Matt Brown, Gunnar Nelson, and Thomas Almeida, the July 11 festival will live on forever.
It was by far the UFC's most successful all-around showing since the retirement of Georges St-Pierre and the decline of Anderson Silva.
2) UFC 100:
Until UFC 200 hits the airwaves, UFC 100 will forever be the greatest PPV of all time (evident by its 1,600,000 buys).
Headlined by a legendary heavyweight grudge match between Brock Lesnar and Frank Mir, the promotion's centennial event was too big to disappoint. Outside of a second-round TKO victory by Lesnar, Georges St-Pierre defended his welterweight strap opposite Thiago Alves and Dan Henderson recorded the single-greatest one-punch knockout in UFC history by blasting Michael "The Count" Bisping back to the Revolutionary War.
Not to mention a young Jon Jones, Mark Coleman, Stephan Bonnar, Dong Hyun Kim, and Jim Miller graced the prelims.
1) The Ultimate Fighter 1 Finale:
Despite Bruce Buffer accidentally referring to Stephan Bonnar as "Steven," The Ultimate Fighter 1 Finale went off without a hitch.
In fact, it single-handedly introduced MMA to mainstream America. Like a combat Big Bang, the event essentially put the UFC on the map. Without it, the promotion and the sport as a whole would not be where it is today.
Beyond Rich Franklin's first-round finish of Ken Shamrock and Diego Sanchez handing Kenny Florian his only TKO loss of his career, everything is owed to the battle forged between everlasting legends Bonnar and Forrest Griffin.
People will have their personal beliefs as to who won the three-round war of attrition (Griffin was awarded the unanimous decision), but it's one of those special events that makes you remember where you where when it happened. It remains the most respected, glorified, and memorable fight in MMA history.