The UFC has proven to be a perfect breeding ground for the weird and wonderful both inside and outside of the Octagon since its inception 25 years ago.
However, some events, in particular, have gone above and beyond the call of duty and proven to be magnets for madness.
In this article, we'll look back in chronological order at the 10 strangest shows in UFC history. Check them out: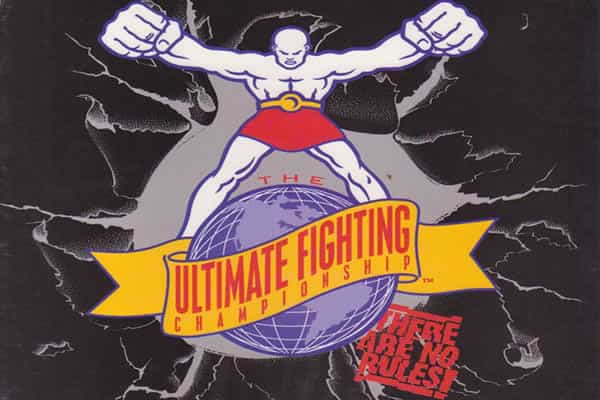 UFC 1
Lead commentator Bill 'Superfoot' Wallace set the tone for the UFC's first-ever event in 1993 when he unintentionally burped and mistakenly called the promotion, 'The Ultimate Fighting Challenge' during his opening monologue.
In the opening fight, Gerard Gordeau gave 400-pound plus sumo wrestler Teila Tuli some free dental work when he kicked him flush in the face, sending one tooth flying into the crowd and leaving his foot cut badly enough that it would later hospitalize him for several days due to a serious infection.
The 6′ 4″, 265-pound Kevin Rosier had looked athletic in his audition photos, but showed up on fight week at a portly 300 pounds, fresh from having had root canal surgery and unashamedly eating pizza and swigging Heineken while working out at a local gym.
Nonetheless, Rosier won his opening round fight, then Art Jimmerson bizarrely fought Royce Gracie wearing a single boxing glove and proceeded to tap out following a takedown before the BJJ expert even had a chance to lock up a submission.
During the final, Gordeau bit Gracie on the ear, claiming later that he wanted to give the Brazilian something to remember him by, and in response, Gracie intentionally held onto the fight-ending choke for several seconds longer than he should have.
If you enjoyed this story, please share it on social media!