Mixed martial arts is a business, and the UFC, specifically, is based primarily on the pay-per-view (PPV) model, meaning that the promotion's biggest shows and biggest successes come through PPV. Of course, the UFC has begun to produce more and more fights on free television in recent memory, but the biggest stars the company has to offer have and likely always will reside on PPV.
With that being said, being the most talented fighter doesn't always carry over to being a PPV draw so to say. Look no further than dominant flyweight champion Demetrious Johnson to understand this statement. "Mighty Mouse" is the reigning pound-for-pound king, but his PPV sales have never been the most impressive.
In a day and age where stars and 'money fights' seem to be all the rage, let's take a look at the top seven pay-per-view draws in UFC history: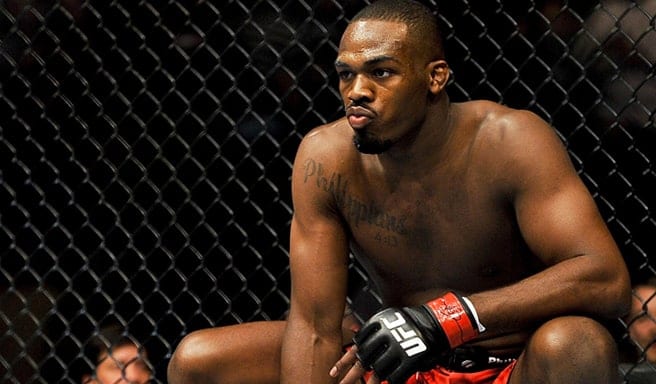 7. Jon Jones
You may be surprised to see arguably the best fighter of all-time and the former longtime light heavyweight champion fall this low on our list, but Jon Jones hasn't always sold exceptionally well on pay-per-view, at least compared to some of the other combatants on this list.
That isn't to say that "Bones" isn't a draw, however, as his grudge match with Daniel Cormier at UFC 182 sold 800,000 pay-per-views. Also, his bad blood filled bout with Rashad Evans at UFC 145 brought in 700,000 buys. Aside from these bouts, Jones also headlined two other cards that sold over 500,000 PPVs. Those cards featured his bouts with Quinton "Rampage" Jackson and Chael Sonnen.
6. Chuck Liddell
Former UFC light heavyweight champion Chuck "The Iceman" Liddell was the face of the UFC during the early Zuffa days, and he's noted as one of the promotion's earliest pay-per-view stars.
Per Tapology, his rematch with bitter rival Tito Ortiz at UFC 66 did just over one million buys, an extremely impressive accomplishment during that time period. "The Iceman" also brought in over 500,000 buys on three other occasions in bouts against Renato Sobral, Rich Franklin, and Quinton "Rampage" Jackson.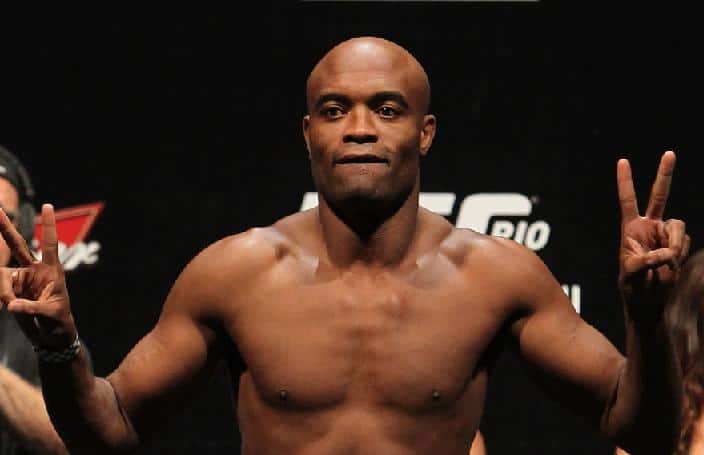 5. Anderson Silva
UFC President Dana White often says that it took quite a long time for former middleweight champion Anderson "The Spider" Silva to become a legitimate star, but once he did, he sold very well.
"The Spider" brought in over 600,000 buys six times and his rematch with Chris Weidman at UFC 168 sold over one million buys. Silva's rematch with bitter rival Chael Sonnen also sold for 925,000 buys at UFC 148 with the first bout between the two hauling in 600,000 buys.
Aside from those noteworthy events, Silva's bout with Vitor Belfort drew in 725,000 buys on PPV while his bout with Nick Diaz in 2015 sold 650,000 units.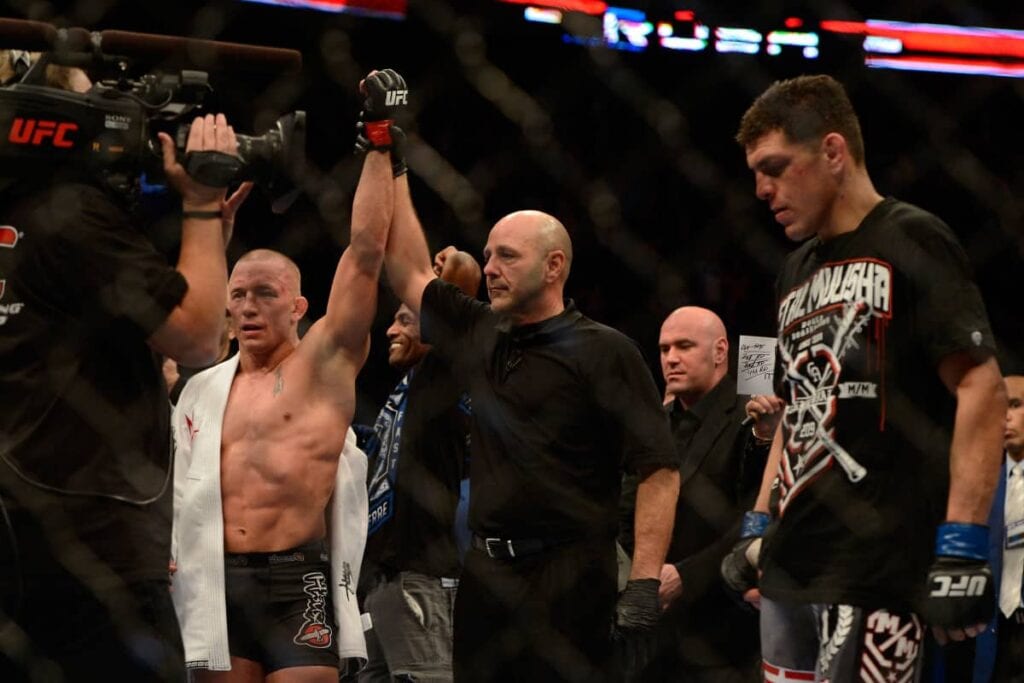 4. Georges St. Pierre
Despite being considered boring at some points, former long-time welterweight champion Georges St. Pierre consistently proved to be a legitimate PPV draw during his hay day. He may not have ever surpassed the one million buy mark, at least in a headlining role, but the events he did main event often drew in north of 700,000 buys which still stands as a respectable number.
St. Pierre's UFC 158 grudge match with Nick Diaz sold 950,000 PPVs while his rematch with BJ Penn at UFC 94 drew in 920,000 buys.
GSP's star power can also be well seen with his UFC 129 main event with Jake Shields, another fighter who, at times, has been considered to be 'boring'. The event sold 800,000 pay-per-views.
The Canadian star also brought in 700,000 buys or more in main events with Carlos Condit, Dan Hardy and Josh Koscheck.
St. Pierre recently said that he would be returning to action, and his comeback fight will likely prove to be a blockbuster sell as well.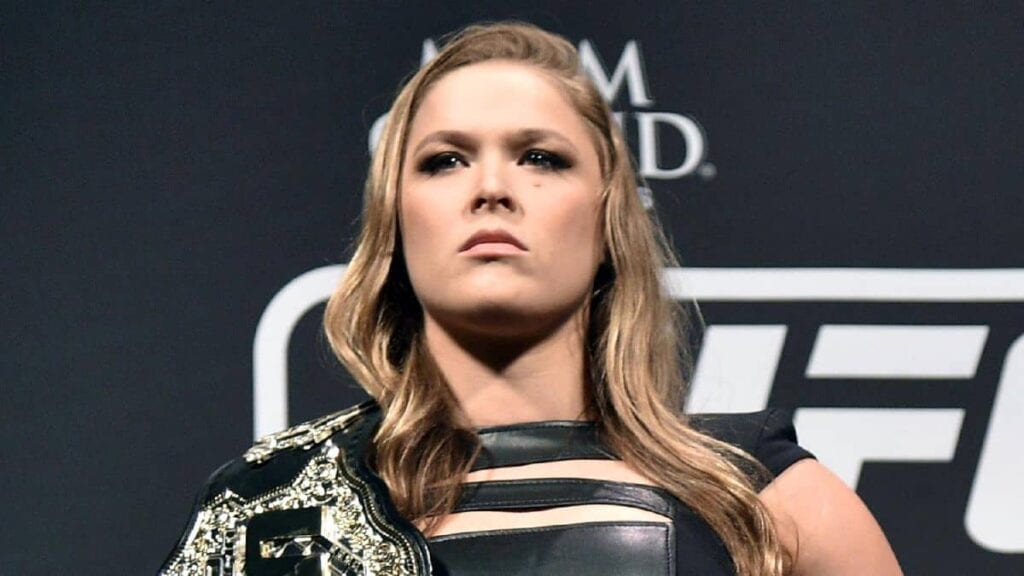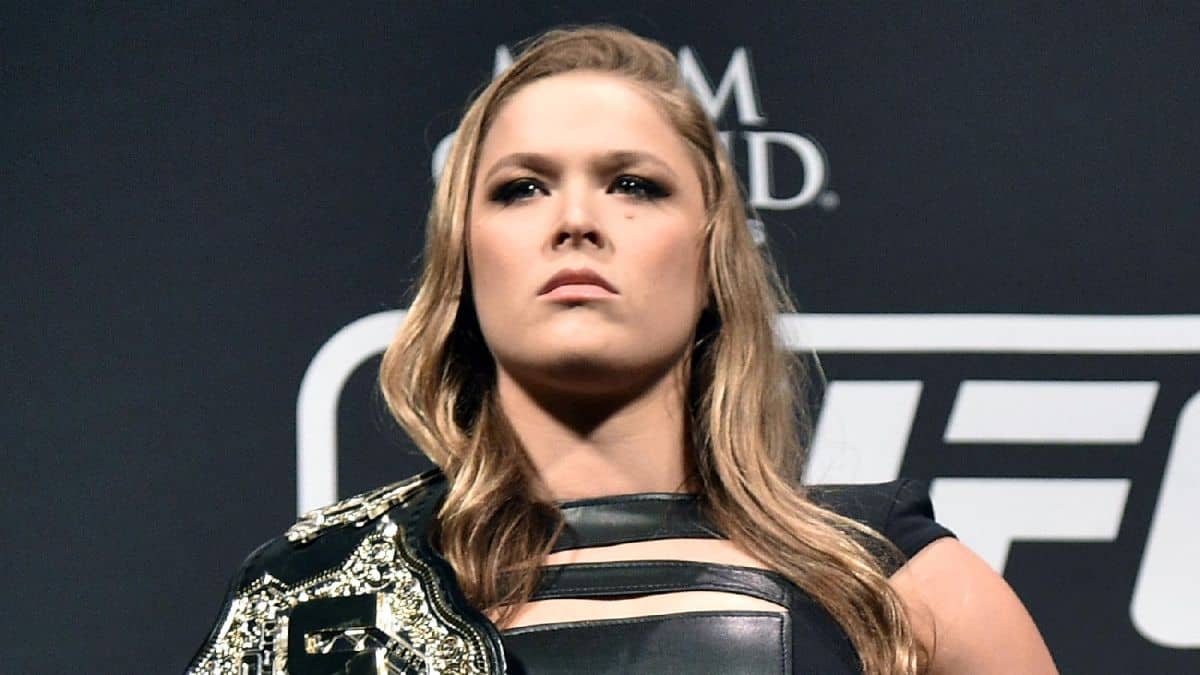 3. Ronda Rousey
Former UFC bantamweight champion "Rowdy" Ronda Rousey may be considered to be the most transcendent star in the history of the sport as her fame successfully transferred over to movie rolls, modeling, television, and books. Aside from that, however, Rousey also sold tremendously well on pay-per-view.
Her UFC 193 title bout with Holly Holm sold 1.1 million buys while her UFC 190 bout with Bethe Coreia brought in roughly 900,000 buys. UFC 193 ranks amongst the top 10 best selling pay-per-views in company history.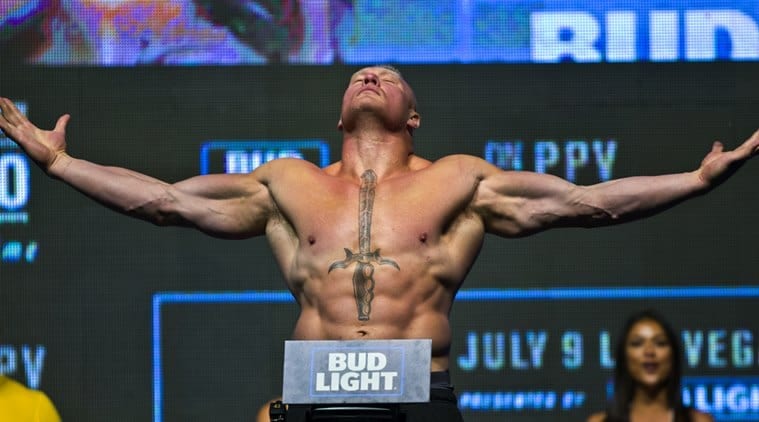 2. Brock Lesnar
Prior to Conor McGregor's emergence as a legitimate star, former heavyweight champion Brock Lesnar was considered to be the promotion's pay-per-view king. Prior to UFC 196, Lesnar held the all-time pay-per-view record for nearly seven years, bringing in an estimated 1.6 million buys with his UFC 100 main event rematch with Frank Mir per Tapology.
Lesnar broke the one million mark three other times as well including his main event bouts with Shane Carwin, Cain Velasquez, and Randy Couture. His UFC 141 bout with Alistair Overeem also drew in 750,000 buys.
After nearly five years away from the sport, Lesnar recently returned at UFC 200 against Mark Hunt and although he didn't headline the card, his star power was still felt, as the event racked in 1.2 million buys.

1. Conor McGregor
Fans can criticize Conor McGregor all they want. They can say that he was given an easy route towards a title shot, and perhaps that he has talked his way to fame, but one thing cannot be denied, and that's the fact that the "Notorious" one is without question the biggest pay-per-view draw in promotional history.
His rematch with Nate Diaz, which took place at August 20's UFC 202, reportedly broke the all-time pay-per-view record, selling an estimated 1.65 million buys according to MMAFighting.com. With this number, McGregor broke his previous record of 1.6 million buys that was set with his first fight against Diaz at UFC 196 last March.
The Irishman's highly-anticipated featherweight title fight with Jose Aldo at UFC 194 in December 2015 also ranked amongst the top 5 best selling pay-per-views of all-time, bringing in an estimated 1.2 million buys. The Irishman's first headlining pay-per-view spot came at July 2015's UFC 189 where he took on Chad Mendes for the interim 145-pound strap. That event brought in an impressive 825,000 buys according to Tapology.