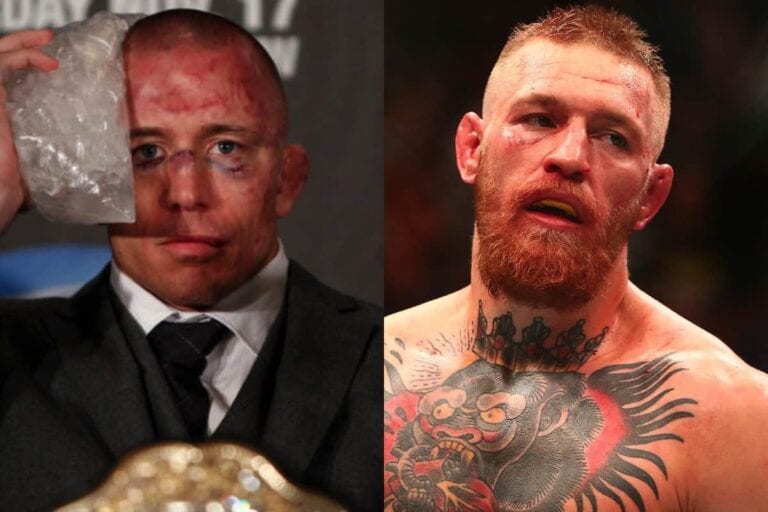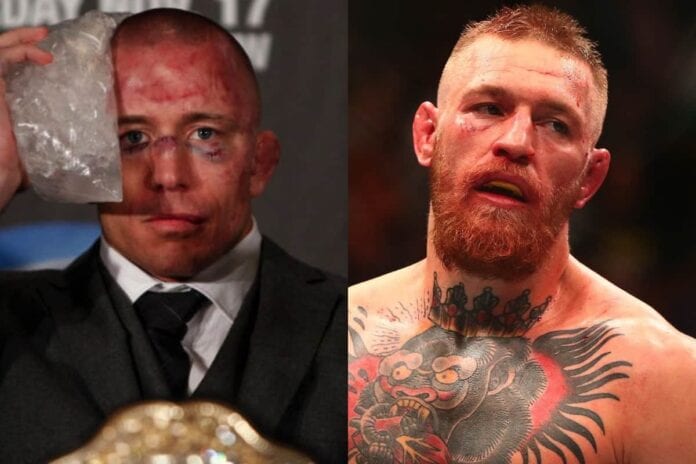 For all intents and purposes, UFC 200 will be the biggest pay-per-view event in UFC history.
But what is truly considered big at the highest level in mixed martial arts (MMA)? How perfect does a card have to be in order to form a perfect event?
These are questions on the minds of many MMA fans as we gear up for UFC 200 on July 9. As the promotion's bicentennial showing, the mid-summer beauty means to deliver unfathomable excellence. Just look at how prominent UFC 100 was, and still is for that matter.
But at the core of UFC 200, at least with the current lineup the promotion has put forth, the foundation is hanging on by a thread. Inside the machine that churns it, doubt has begun to manifest.
Whether it be missed opportunities or lack of notoriety, here are five reasons why UFC 200 will make us hate it.
5) Missed Opportunities
Really, the only thing bigger than a Georges St-Pierre comeback at UFC 200 would be the return of Brock Lesnar or a matchup between Conor McGregor and Anderson Silva.
Booking GSP for the July card would have undoubtedly been the easiest of the three, yet the promotion failed to entice the Canadian superstar to come back to the Octagon.
Add in missed opportunities to showcase athletes like Fedor Emelianenko (who once again evaded the UFC during free agency last year) and Phil "CM Punk" Brooks (as if him and Fedor ever belonged in the same sentence when discussing MMA) and you have a serious flaw in UFC 200's procedure.
The final decisions to round out the card have not been made, but it seems like the UFC dropped the ball on a lot of good possibilities, especially the one on this next slide.

4) No Rousey
The return of former UFC women's bantamweight champion Ronda Rousey may be the biggest topic in MMA today.
She is undoubtedly one of the top five most popular UFC fighters of all time, and an international icon that would attract millions of eyes to UFC 200 in July. However, she is nowhere to be found.
On one hand, you have to condone Rousey for taking some time off and regrouping. The knockout defeat she suffered at the hands and feet of Holly Holm at UFC 193 was downright brutal. Taking the necessary measures to reprogram her body is one of the smartest career decisions she could have made, whether that time is spent working with Hollywood directors or not.
But on the other hand, UFC 200 would be nearly 10 months removed from Rousey's last fight. That's fairly substantial. The UFC should have paid her whatever she wanted to come back on the biggest card of all time.
3) Subtracts from NYC debut
The connection between UFC 200 and the promotion's inaugural event in New York City later this year is a double-edged sword.
Whoever and whatever is booked for the July card most likely isn't going to make it to the November card (presumably). The same can be said in reverse order.
Unless, of course, your name is Donald "Cowboy" Cerrone, then you can fight on both nights, twice.
The problem in this case is that big NY draws like McGregor and Edgar will most likely be unable to make the four-month turnaround. This also applies to New Yorker Jon "Bones" Jones, who will probably have his future title rematch with champion Daniel Cormier rescheduled for UFC 200 (assuming Jones gets past Ovince Saint Preux at UFC 197 later this month).
McGregor vs. Edgar and Jones vs. Cormier II are probably the two biggest fights the promotion can put on for a Madison Square Garden showing. But instead, these four men could fight in the desert on the same hot July night.

2) Interim featherweight title
Truth be told, the UFC needs another interim titleholder like the Pacific Ocean needs salt.
The fact of the matter is that the promotion is force-feeding fans a silly interim featherweight championship bout between Jose Aldo and Frankie Edgar in order to pull the wool over the sheep's eyes. They want us to forget about the division-wide McGregor freeze and focus on two worthy title contenders who aren't getting their due.
Please feel free to applaud the UFC's efforts.
At the end of the day, we all know what's going on. Having an interim title fight in a division whose champion is competing on the same night is one of the more ridiculous things we've ever heard.
1) McGregor vs. Diaz II
We're doing this again?
I guess if you're a McGregor fan you want to see this matchup again. But we have to be realistic. Nate Diaz worked McGregor over back at UFC 196. The Irishman may have landed some good shots in the opening minutes, but he was derailed in a timely fashion.
So to pin these two up against each other again seems pretty desperate by the UFC to attempt to regain the aura of invincibility that McGregor lost last month. I know the featherweight king asked for this, but there's not much more he can do in a rematch that didn't work the first time around.
And even if this is the money fight to make and it must be done, save it for another time. McGregor needed to re-solidify his position within the 145-pound division at UFC 200 and this isn't going to cut it.