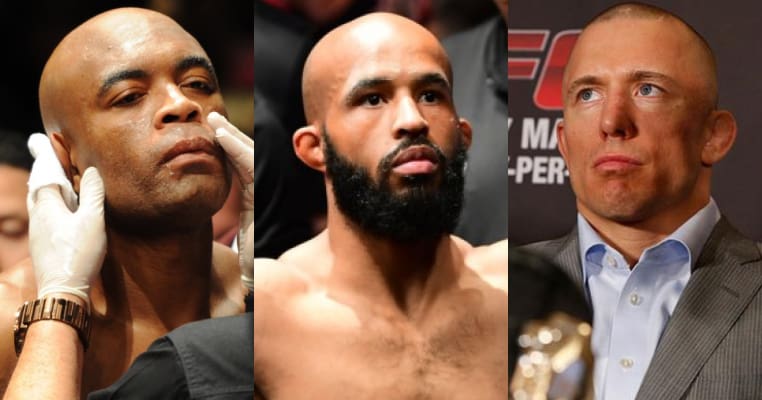 Last night (Sat. April 15, 2017) at UFC on FOX 24 from Kansas City, Missouri, UFC flyweight champion Demetrious Johnson furthered his case for being the greatest mixed martial artist of all time, when he defeated Wilson Reis via third-round submission to defend his 125-pound title for a record tenth consecutive time.
'Mighty Mouse' tied the record held by former UFC middleweight champion Anderson Silva. Although Johnson has looked dominant for the past few years as the undisputed champion at 125 pounds, there are still a few clear reasons why we still can't consider him the greatest of all time (GOAT) quite yet.
Here are LowKickMMA's top five reasons that Johnson still is not the greatest MMA fighter of all-time.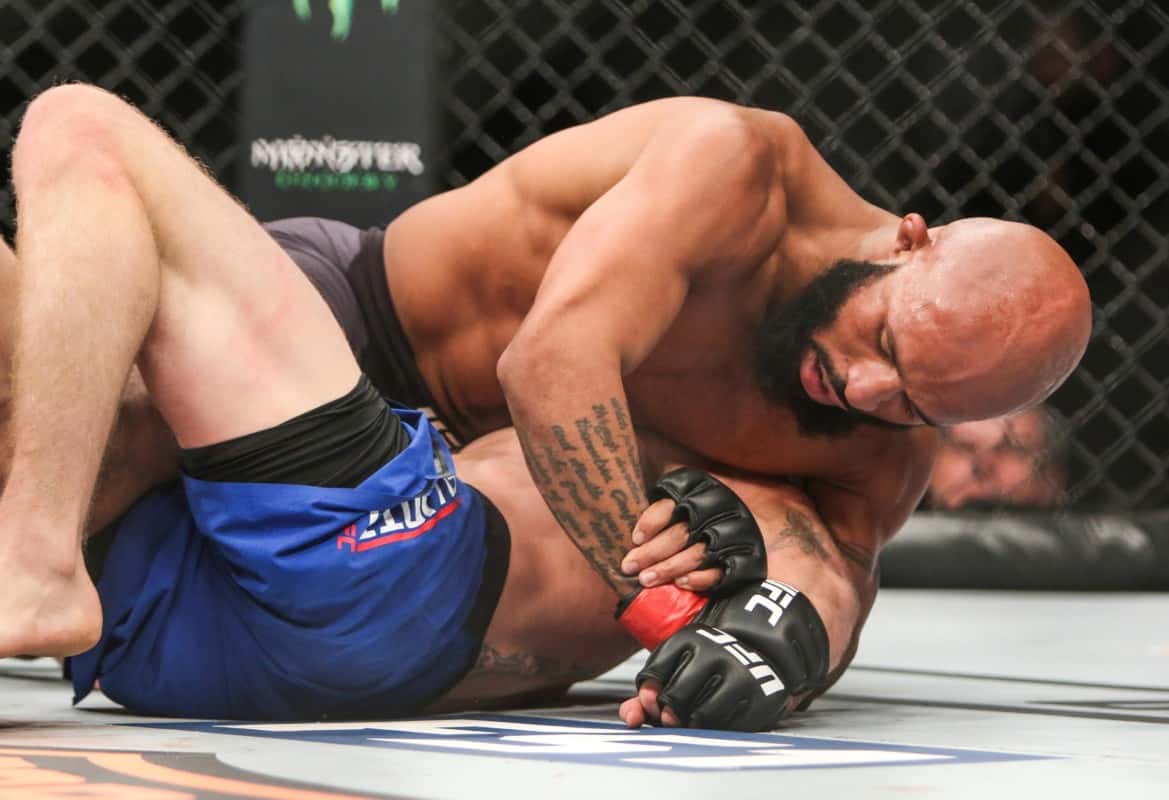 5. Level Of Competition
Racking up 10 consecutive title defenses in no easy task; however, Johnson's level of competition isn't exactly up to par with those that he battles with for the moniker of greatest of all time.
Many of the names in the flyweight champ's list of victims don't necessarily stick out to anyone; such as John Moraga, Ali Bagautinov, Chris Cariaso, a young Kyoji Horiguchi, Tim Elliott, and Wilson Reis. Moraga is currently on a three-fight losing streak and is now ranked outside of the top ten.
Bagautinov has lost three of his last four Octagon appearances and is no longer with the UFC. He has not participated in MMA competition since November of 2016 when he suffered a unanimous decision loss to Kyoji Horiguchi.
Cariaso always had a very up-and-down career at 125 pounds, and lost two more back-to-back fights following his loss to Johnson before calling it a career in October of 2015. Kyoji Horiguchi was handed a shot at Johnson's throne after three Octagon wins against lackluster competition, not to mention 'The Supernova' was extremely young when he took on 'Mighty Mouse.'
Horiguchi has since decided not to renew his contract with the promotion and instead does his work for RIZIN nowadays. Elliott suffered a three-fight losing streak before being cut by the UFC in 2015. He went on to lighter competition under the Titan FC banner and returned to an unsuccessful title challenge against Johnson.
And last but not least we have Reis, whom Johnson made easy work of yesterday, and whose only notable win heading into his title bout on a three-fight win streak was against No. 8-ranked Dustin Ortiz.
This level of competition is just not quite up to the caliber for a fighter whom could be considered the GOAT.
Click Next To Continue
If you enjoyed this story, please share it on social media!