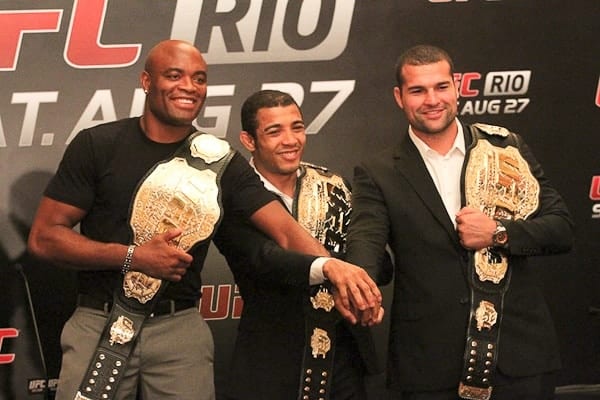 Mixed Martial Arts (MMA) has a long and rich history dating back decades in Brazil, and Brazilian fighters have made their mark, and will continue to do so in the UFC.
From the early days of the UFC when Brazilian legend Royce Gracie displayed his world class Brazilian jiu-jitsu as an effective fighting style, it was clear that Brazil would have quite a large effect on the growing sport of MMA.
Over the years there have been a plethora of Brazilian UFC champions, and two remain today.
One certain Brazilian featherweight champion is gearing up to defend his title in the biggest fight in the sport's history at UFC 194 on December 12, 2015. As we prepare for that highly-anticipated bout, let's take a look at five of the best Brazilians to ever grace the Octagon during the modern era: