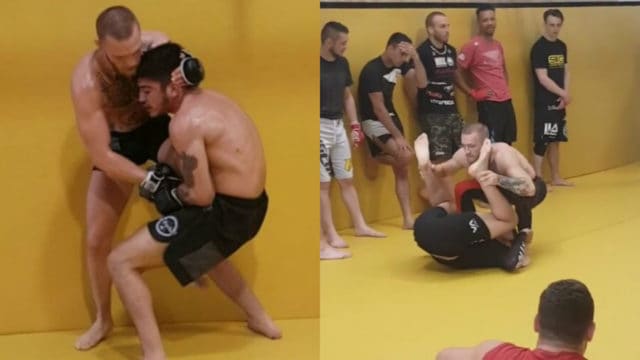 UFC featherweight champion Conor McGregor took a big hit at UFC 196 in many ways. Not only did he eat some heavy shots from Nate Diaz during their enthralling welterweight burner before being submitted, 'The Notorious' also had a five-year/14 fight unbeaten streak snapped and all against an opponent he was never even meant to face. After Rafael dos Anjos pulled out of their lightweight title clash, McGregor was paired with Diaz on just 11 days notice.
The Irish star talked lot about learning lessons from his first loss under the UFC banner, and without doubt the gap between his and Diaz's grappling skills would be way up there.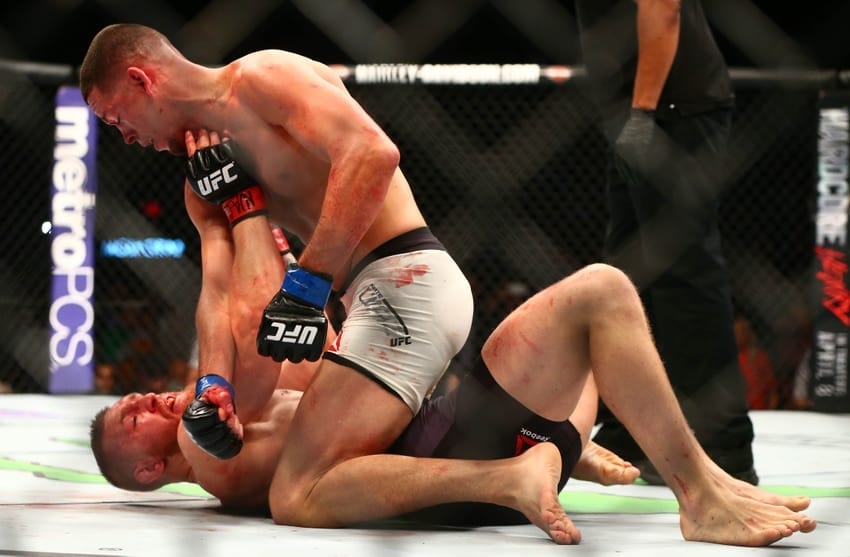 What was unexpected at UFC 196 was when McGregor actually shot for a takedown, effectively sealing his own fate in the second round. A black belt in Brazilian Jiu Jitsu under Cesar Gracie, Diaz is widely regarded as one of the best grapplers in the sport. Of course the shot was probably more out of desperation than anything else, but it was never going to end any other way given his opponent's BJJ credentials.
After the failed booking at UFC 200, McGregor and Diaz were once again paired for UFC 202. As August 20 fast approaches, many have raised the question of how the featherweight boss will deal with the Stockton native's Jiu Jitsu game in the rematch. After all, Diaz's skills won't be decaying in any way, so the gap in skill will like stay the same, but arguably there are many ways in which McGregor could strengthen his defenses and knowledge base.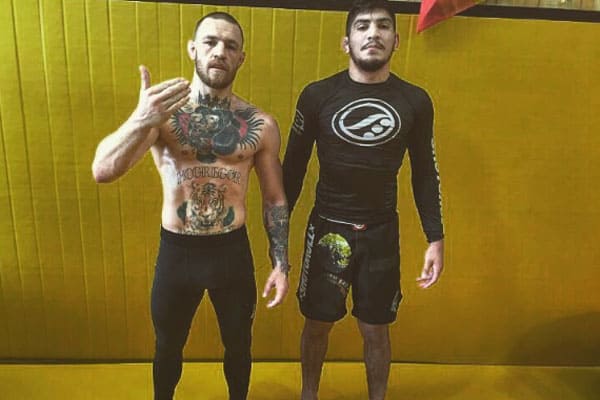 In steps Brazilian Jiu Jitsu black belt champion Dillon Danis, and suddenly McGregor has a world beater on his team ahead of the Diaz rematch. Danis has numerous top level titles on his record, and the Irish MMA fighter also brought in the Olympic boxing team to help his stand up game.
Continue to the video of Conor McGregor vs. Dillon Danis sparring…
If you enjoyed this story, please share it on social media!