The wait is over and tonight's (Sat., November 12, 2016) UFC 205 from Madison Square Garden in New York City is finally here.
With it comes arguably the most jam-packed night of fights in ever, and indeed each main card bout presents pivotal implications for each division. And it should, a there are three title fights and a title contender bout up for grabs.
That makes for an extremely exciting night of MMA that finally emanates from New York City. Without further ado, find out whom we picked to win every bout on the biggest main card in MMA history below….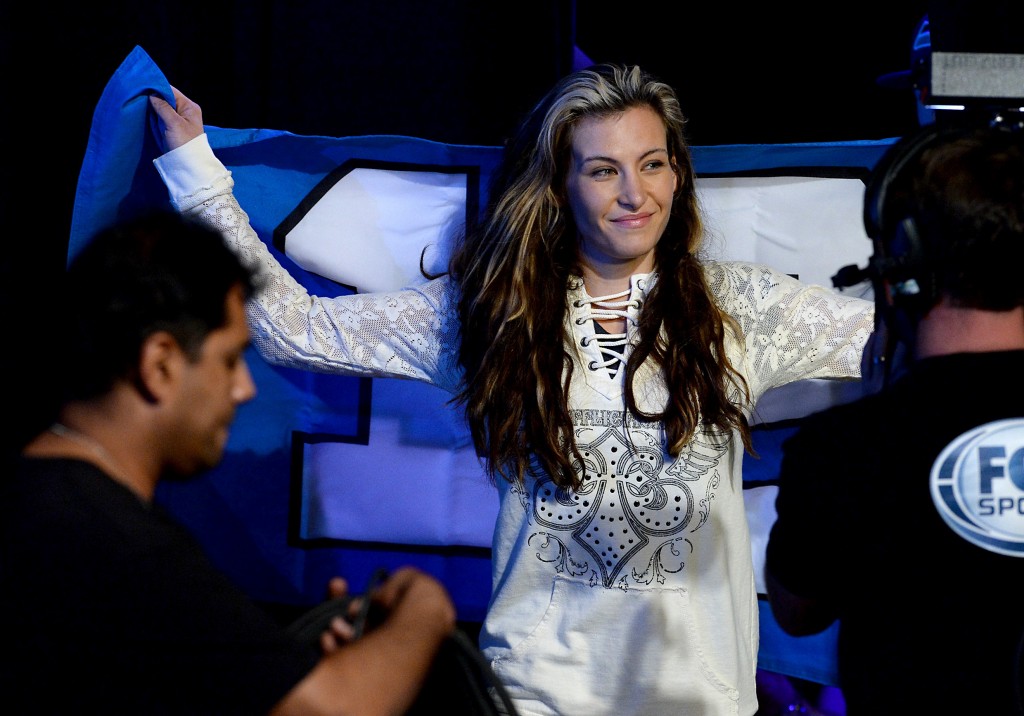 Miesha Tate vs. Raquel Pennington:
Mike Drahota:
This women's bantamweight scrap is a great one to kick off the UFC 205 main card, and I also think it may not be as easy a bout as many believe it will be for Tate, who actually brings a decent amount of pressure into the bout after sort of no-showing her first title defense against Amanda Nunes. Pennington has nothing to lose, and she brings the momentum of a recent hot streak with her as well. However, I still think the wrestling and veteran experience of 'Cupcake' should rule the day. Tate by unanimous decision.
Rory Kernaghan:
Tate showed us she had what it takes to be a champion, putting the highly touted Holly Holm to sleep to win the belt. Then, in just her first defense, 'Cupcake' got cooked by Nunes at UFC 200. Which version of Tate will we see against Raquel Pennington? In my mind, 'Rocky' is gritty and talented, but not dangerous in this scenario. I see Tate cruising to a unanimous decision win here.
Mike Henken:
Tate is coming off of one of the worst performances of her career where she surrendered her title in brutal fashion to Nunes, but I simply feel as if she's the better fighter in this matchup against Pennington, although "Rocky" has won three straight. "Cupcake" has always had strong wrestling and grappling, and her striking has improved over the years. I expect her to bounce back in New York. Tate by unanimous decision.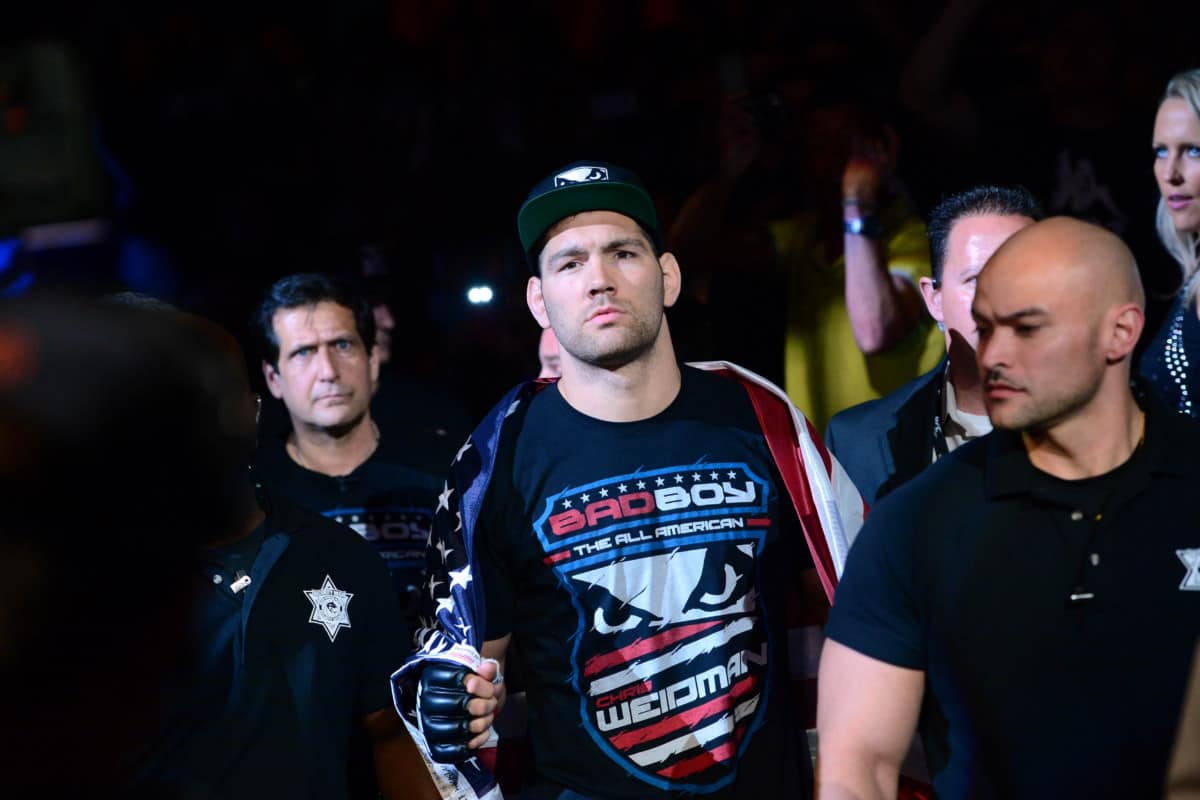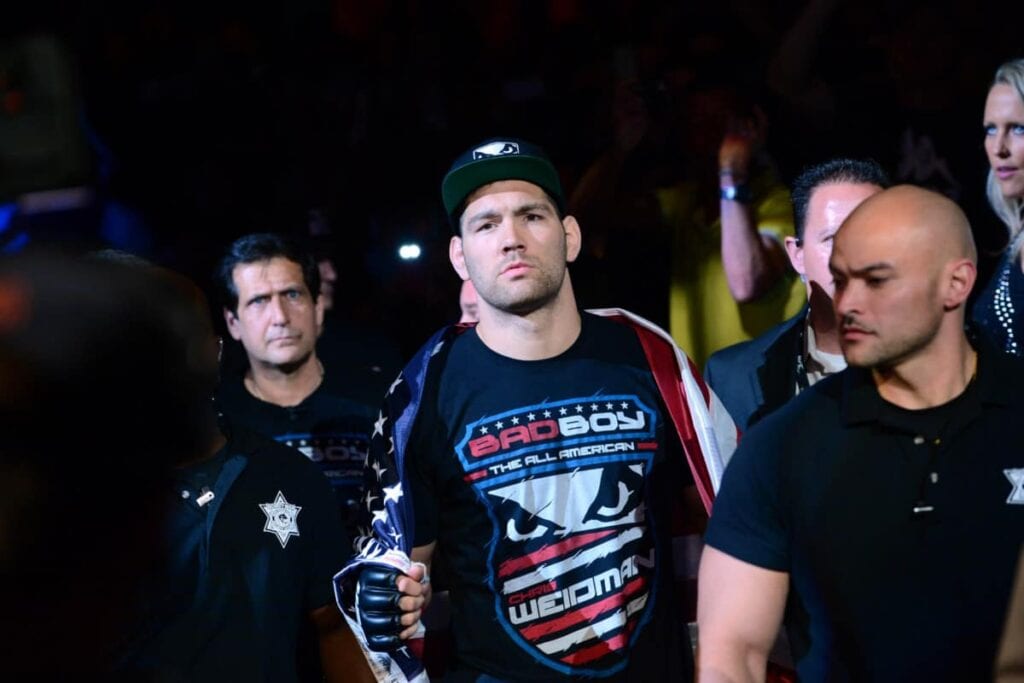 Chris Weidman vs. Yoel Romero:
Mike Drahota:
High stakes and a potential title shot may be on the line in UFC 205's only main card middleweight affair, and both fighters have some serious questions to answer after lengthy hiatuses for different reasons. Weidman hasn't fought because of injury since he lost the belt at UFC 194, and Romero has been on the shelf because of a six-month USADA suspension after he outlasted "Jacare" Souza on the same card. A close bout should follow, but it's been Weidman's dream to fight in his home state for quite some time, so he simply has to get the job done here. Expect a slugfest that could end quickly. Weidman by first round TKO.
Rory Kernaghan:
Romero is an extremely talented and explosive wrestler/striker, but I feel he will come unstuck against Chris Weidman. We've seen how Romero can get weary in the heat of a grueling battle, and this is when 'The All-American' is at his most dangerous. After beating Anderson Silva, it's hard to pick against Weidman, and I think he has the wrestling, chin and power to take out Romero within the distance. Weidman by second round TKO.
Mike Henken:
This is a tough fight to call for me. In my opinion, Romero is one of the most dangerous fighters in the division. His striking is beyond powerful and insanely explosive, and his Olympic wrestling background may be the only in the division that can match Weidman's. With that being said, however, I just can't see Weidman losing in his home of New York. Despite coming off of neck surgery, I feel as if the former champion will be too motivated, as he's also focused on getting his title bout. I expect the Long Island native to tire Romero out and drag the Cuban into deep waters before taking the fight to the ground and finishing it. Weidman by third round TKO.

Joanna Jedrzejczyk vs. Karolina Kowalkiewicz:
Mike Drahota:
This intriguing match-up between Poland's two foremost MMA starlets may be getting overshadowed by the more heavily promoted title bouts above it, but make no mistake – it will be a battle of epic proportions. Both fighters bring insanely quick, precise, and ultimately effective striking games to the table, but I think the champion's is just a little better at this point in their careers. The challenger showed some excellent ground defense in her win over Rose Namajunas, but I don't see this one hitting the ground much. I think both fighters have their moments, but Jedrzejczyk starts to pull away in the championship rounds like she did against Claudia Gadelha. Jedrzejczyk by unanimous decision.
Rory Kernaghan:
Joanna Jedrzejczyk will be champion until she retires. The rest of the division is miles behind her, much like the 185-pound crop during Anderson Silva's title reign. Karolina Kowalkiewicz, skilled as she is, is meeting a firestorm of pain again 'JJ' in NYC. Watch for the big flurries to rock Karolina throughout, before a bloody TKO win for Joanna champion in round 4.
Mike Henken:
Kowalkiewicz's last victory over former title challenger Rose Namajunas was impressive to say the least. There's no question that she's a talented fighter and a well-deserving title challenger, but she'll be facing off with a dominant champion who seems like she wants to make a statement. I simply feel as if Jedrzejczyk's combination of strong takedown defense and world class striking is too lethal. "Joanna Champion" by fourth round TKO.

Tyron Woodley vs. Stephen Thompson:
Mike Drahota:
The welterweight title fight that every MMA fan has wanted since Woodley won the belt from Robbie Lawler at July's UFC 201 is finally here, and most are picking "Wonderboy" to run away with this one hands down. In fact, I haven't seen anyone pick Woodley to win. While I think that's ridiculous, I can't be too judgmental considering I'm not going to buck that trend myself.
Despite possessing some of the most fight-changing power in all of MMA, Rory MacDonald gave us the gameplan to defeat "The Chosen One," and Thompson is a faster, more unpredictable version of the lanky "Red King" he beat back in June. "Wonderboy" just doesn't eat big shots, and while it could always happen, I don't think it will here. Thompson by unanimous decision.
Rory Kernaghan:
Woodley's title reign is coming to an end in New York in my opinion. He is an extremely dangerous fight at welterweight, but I've seen how effective Thompson is with his range, and I don't see Woodley being able to rush in against those hard kicks. This wasn't a tough pick, Woodley is a beast, but Thompson is getting that round one KO.
Mike Henken:
In my opinion, this fight depends wholly on whether or not Thompson is able to avoid the takedown as well as the powerful right hand of Woodley. If he does, I feel as if he'll walk away with the title. "Wonderboy," a man who very well could be the best striker in all of MMA, employs an unorthodox striking style centered around fantastic movement. He also tends to push the pace which could do damage to Woodley's questionable gas tank. I see "Wonderboy" wearing down "The Chosen One" before finishing him off. Thompson by third round TKO.

Eddie Alvarez vs. Conor McGregor:
Mike Drahota:
This anticipated title fight that presents a chance for McGregor to make history has created an opportunity for "The Notorious" to not only go off on Alvarez but also top lightweight Khabib Nurmagomedov and welterweight champion Woodley, prompting many a fan to shockingly state that his antics are – gasp – finally growing old and too over-the-top. Regardless, it's a very hard fight to predict, and the odds dictate that, with McGregor comes in as a slight -120 favorite compared to +100 underdog Alvarez according to BigOnSports.com.
It's also one where Alvarez could rule with his superior wrestling and gas tank or McGregor could end early with his precision striking and power. The Irish champ's gas tank is a bit of a question mark after his two 170-pound bouts against Nate Diaz, and if it goes to the championship rounds, it could be a rough night for McGregor. However, although I'm not exactly close to one hundred sure about it, I think "Notorious" finds a home for a big shot that ends to a fight-ending flurry on Alvarez, who, if he has a fault, does take too many shots. McGregor by round one TKO.
Rory Kernaghan:
I've been going back and forth about this fight for some time now. The big difference I see between these two is the standing to striking talent gap. Although McGregor arguably has the better stand up, I don't feel his ground game is up to this contest. Yes, Alvarez is no division 1 All-American, but the fact he can completely neutralize his Irish rival on the mat will be the game-changer in my eyes. If McGregor's striking/ground game is 70/30, Alvarez's is 60/40 and I feel he'll have the advantage. Alvarez by submission in round 2.
Mike Henken:
From a stylistic standpoint, this fight is incredibly intriguing. Alvarez is undoubtedly a tough test for the brash Irishman, as he's experienced and well rounded. His boxing his crisp, and he likely possesses the grappling advantage. "The Underground King" is extremely durable, but he does get hit, and I think that will be his downfall, as McGregor's power may just be too much. Expect the "Notorious" one to use his movement and speed to avoid the clinch before landing a fight ending left hand. McGregor by second round TKO.