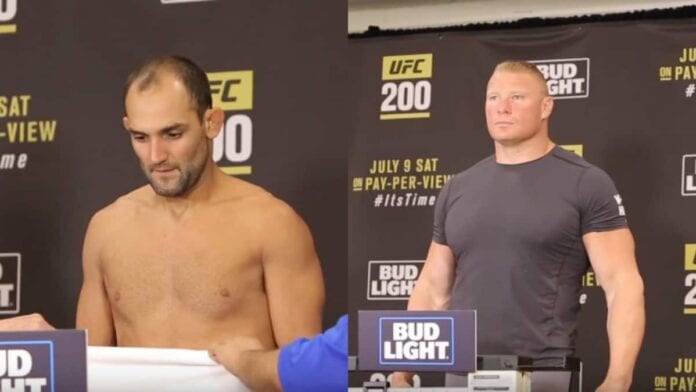 The UFC 200 early weigh-ins started at 1 PM ET today, not to be confused with the official weigh-in show later tonight. The weights from the early weigh-in will be used, as the more traditional staredowns and interviews are the main focus of the 6PM ET stream. That video can be found at the bottom of the page.
As for the early hitting of the scales, women's bantamweight champion and new UFC 200 headliner Miesha Tate barely made the cut off time for the show. As for former welterweight champion Johny Hendricks, he was there on time but missed weight by .25 of a pound. As a result he's to be fined 20% of his purse. Here are the results:
MAIN CARD (Pay-per-view, 10 p.m. ET)
Champ Miesha Tate (134.5) vs. Amanda Nunes (135) – for women's bantamweight title
Mark Hunt (264.5) vs. Brock Lesnar (265.5)
Champ Daniel Cormier (206) vs. Anderson Silva (198.5) – non-title bout
Jose Aldo (145) vs. Frankie Edgar (144.5) – for interim featherweight title
Travis Browne (244) vs. Cain Velasquez (242.5)
PRELIMINARY CARD (FOX Sports 1, 8 p.m. ET)
Julianna Pena (135.5) vs. Cat Zingano (135.5)
Kelvin Gastelum (171) vs. Johny Hendricks (171.25)*
Raphael Assuncao (135.5) vs. T.J. Dillashaw (136)
Enrique Marin (156) vs. Sage Northcutt (156)
PRELIMINARY CARD (UFC Fight Pass, 6:30 p.m. ET)
Joe Lauzon (156) vs. Diego Sanchez (155)
Gegard Mousasi (185.5) vs. Thiago "Marreta" Santos (186)
Takanori Gomi (156) vs. Jim Miller (155.5)
It's been one of the craziest weeks in mixed martial arts history, and we are still right in the thick of it. We are just 24 hours out from the biggest UFC events of all time, so you know it's weigh-ins day here at LowKickMMA. After Jon Jones failed the USADA (United States Anti Doping Agency) drug test and was removed from the top spot on the card, Mark Hunt's heavyweight collision with Brock Lesnar was promoted to main event.
The former heavyweight champion's comeback could well prove short lived if he chews on one of those legendary punches from Hunt. 'The Super Samoan' is known for knocking out opponents with usually granite chins (see Roy Nelson taking an atom bomb from Derrick Lewis), so many believe Lesnar is truly up against the odds in this one.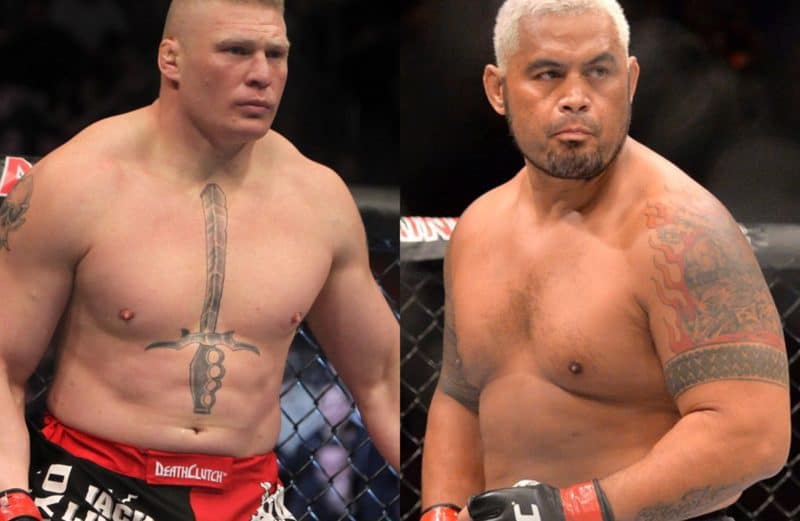 Miesha Tate will attempt her first women's bantamweight title defense against rampant contender Amanda Nunes in the new co-main event of the evening. After stunning Holly Holm for the belt at UFC 195, 'Cupcake' will have her hands full in the second fiddle bout at UFC 200. Nunes will hope to continue the trend of 135-pound titles changing hands, but undoubtedly faces the best version of Tate to date.
Did someone say Anderson Silva?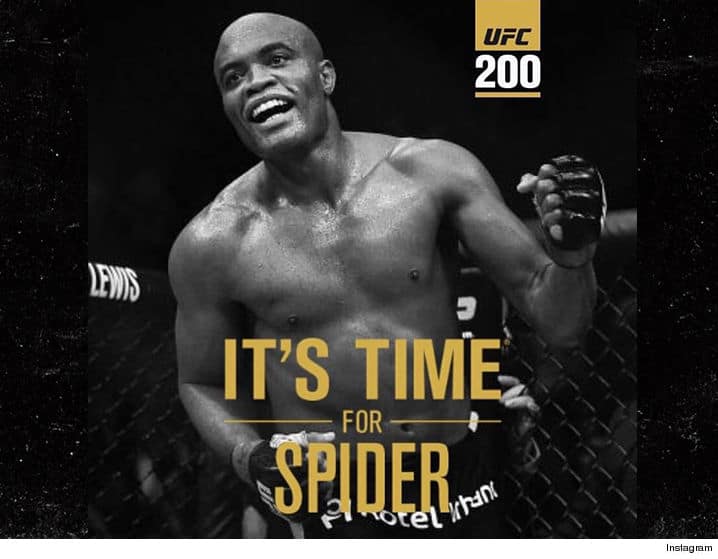 The crazy rumours were true, Anderson Silva steps in on short notice for a non title fight with Daniel Cormier. This should be a great example of wrestler vs. striker in Jones' absence, but the madness does not stop there. The interim featherweight strap is on the line as Jose Aldo and Frankie Edgar do battle again, in a bout that many believe will determine the actual champion of the division.
With Conor McGregor tied up in a whole different division, expectations are that the winner of this fight will eventually get promoted to true boss of the feathers. Opening up the UFC 200 card will be former heavyweight champ Cain Velasquez as he attempts to climb the ladder against Travis 'Hapa' Browne.
Make sure you join us here at 6PM ET for the live streaming UFC 200 weigh-ins, or check in right after for the updated results!