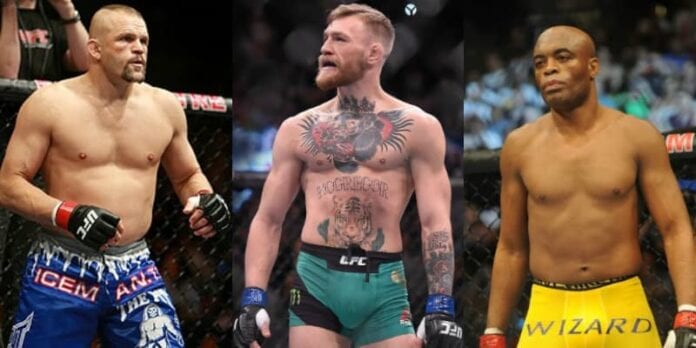 Many times in UFC history, there've been exciting, entertaining fights that warrant a second bout. Whether it was due to a controversial ending, a close call that needed more closure, or the initial loser simply fighting his way back to a second fight with the best, these rematches have paved a path for some of the most storied rivalries in MMA history.
It's those rivalries between the top fighters of the world's biggest fight promotion that have created such a connection between the athletes and the feverous fans that would never miss any time they stepped into the cage.
These rematches deserve to be looked back upon with reverence for the history of the fight game. Here are the biggest rematches in UFC history: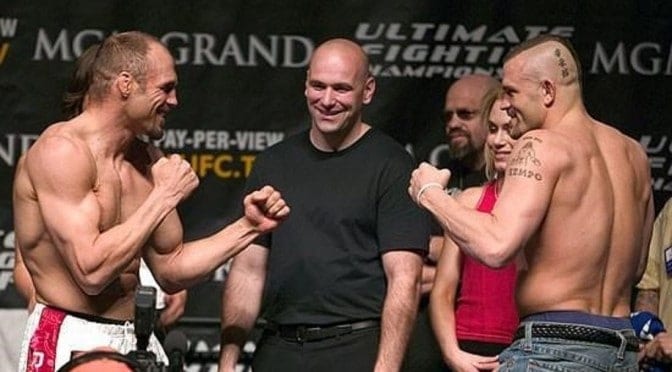 Randy Couture vs. Chuck Liddell II – UFC 52
In the early days of the Zuffa era, former light heavyweight champion Chuck "The Iceman" Liddell was the face of the UFC, a fan favorite, and without question one of the promotion's biggest stars. Another name that could fall into this category would be former UFC heavyweight and former UFC light heavyweight champion Randy "The Natural" Couture which is why it was so exciting when the two first met at UFC 43 in June 2003.
Heading into the first meeting, which was contested for the interim 205-pound title, Liddell was riding a 10-fight win streak. He owned a 12-1 professional record at the time, and had never been stopped via strikes. It was Couture, however, that prevailed on fight night, and he gave Liddell a taste of his own medicine, scoring a TKO victory over "The Iceman" in the third round.

Liddell won three of his next four bouts after UFC 43, setting up one of the most intriguing rematches in the history of the sport between two iconic legends. Couture's 205-pound strap was on the line in the rematch at UFC 52 in April 2005 after the two spent the months prior coaching opposite each other on The Ultimate Fighter (TUF), and Liddell made a statement, scoring a knockout victory in the opening round to become the undisputed titleholder.