The UFC is celebrating its 30th year as a company. When you think about all the years of history, various UFC commentators were there to call the action.
Here is a list of the UFC commentators who called some of the world's best fights. Detailing UFC commentators, past and present, who had the best seats in the house.
How Many UFC Commentators Have Worked for the UFC?
There have been around 20 UFC commentators in the history of the promotion. They have called a total of 679 UFC events in the thirty-year history, which is rapidly growing.
The UFC Commentators
Joe Rogan (1997 to Present)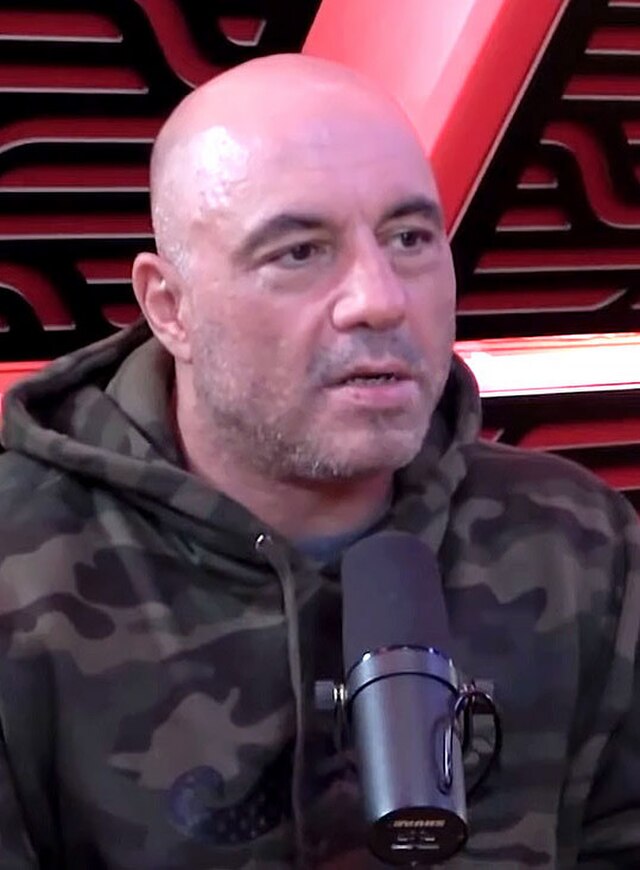 When you think about UFC commentators, the first name that pops into your head is Joe Rogan. The comedian and podcaster has been calling the action in the cage since 1997.
His manager told him to quit the gig, but Joe loved fighting. Sitting in the front row to see and call the fights was enough for him.
Rogan became the voice of the UFC in his 26 years with the promotion. He also went on to host the biggest podcast in the world with the Joe Rogan Experience.
Jon Anik (2011-Present)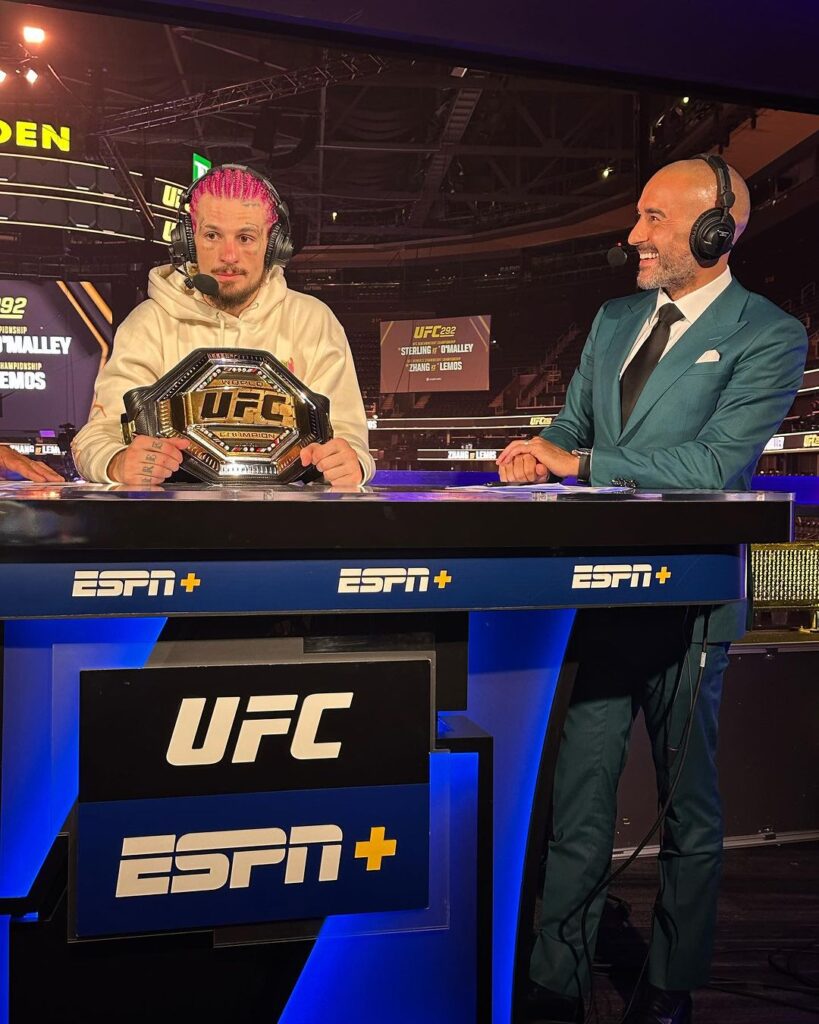 Jon Anik has been working within MMA since 2007. Anik started out as an ESPN anchor covering UFC events before joining the promotion as a color commentator in 2011.
When the partnership between ESPN and the UFC started, Jon became the head UFC color commentator and replaced Mike Goldberg. This decision upset a lot of fans who grew up with Rogan and Goldberg on commentary.
Anik would brush off any negative comments and do a good job. He is one of the hardest-working UFC commentators liked by all his peers.
Daniel Cormier (2016-Present)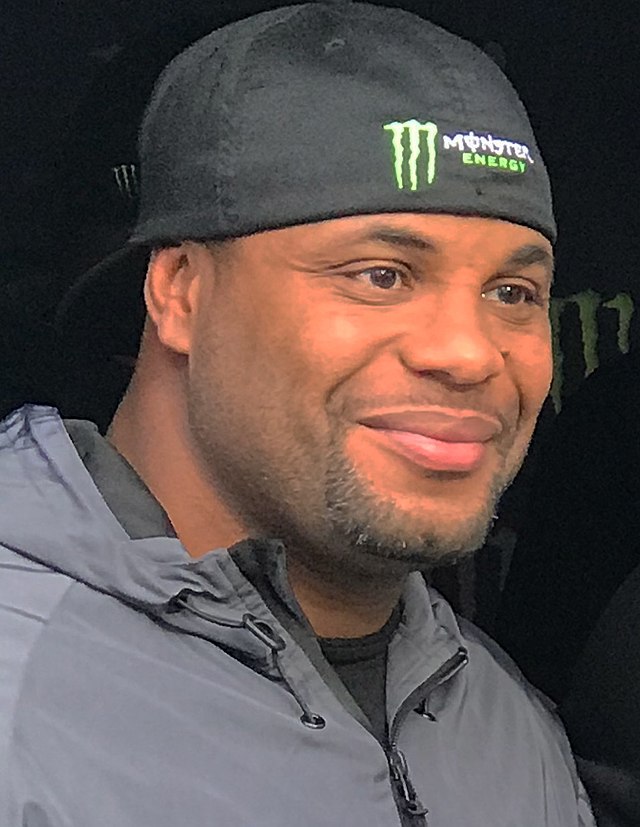 Daniel Cormier has become one of the main UFC commentators, covering all the big events. The ex-2-division champion transitioned from fight to commentator in 2016 when he worked UFCFN 96.
Since retiring, Cormier has become a full-time UFC commentator and a full-time wrestling coach.
Dominick Cruz (2016-Present)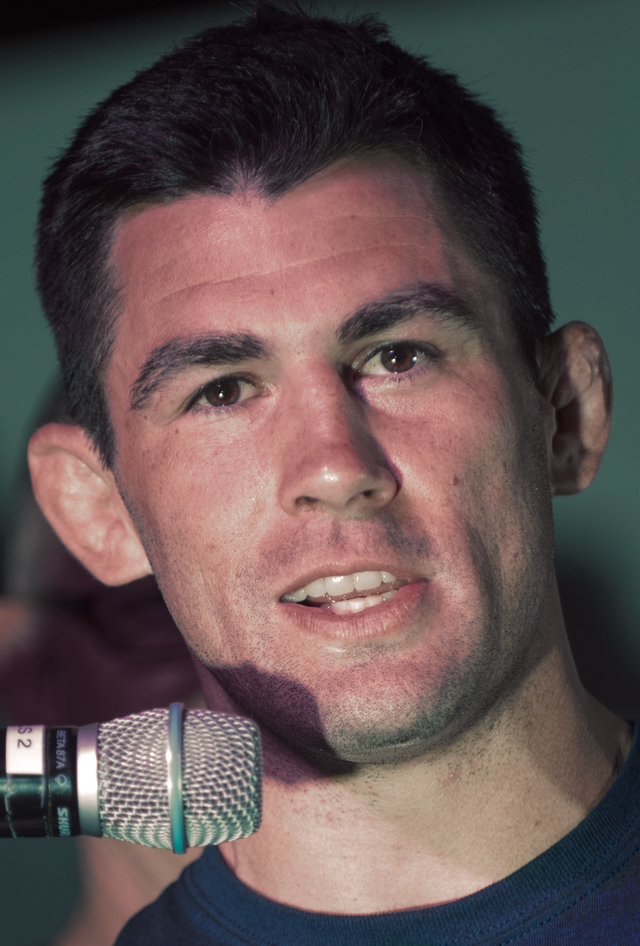 Around the same time Daniel Cormier was hired in 2016, the UFC was looking for new blood on commentary. They would also hire ex-Bantamweight Champion Dominick Cruz as a color commentator.
During this time, Dom was dealing with one of his many knee injuries that threatened his career. If he couldn't fight anymore, Cruz would stay around fighting and become one of the UFC commentators.
Miraculously, Dom's fight career continued, and now he plays double duty both as a fighter and commentator.
Paul Felder (2017-Present)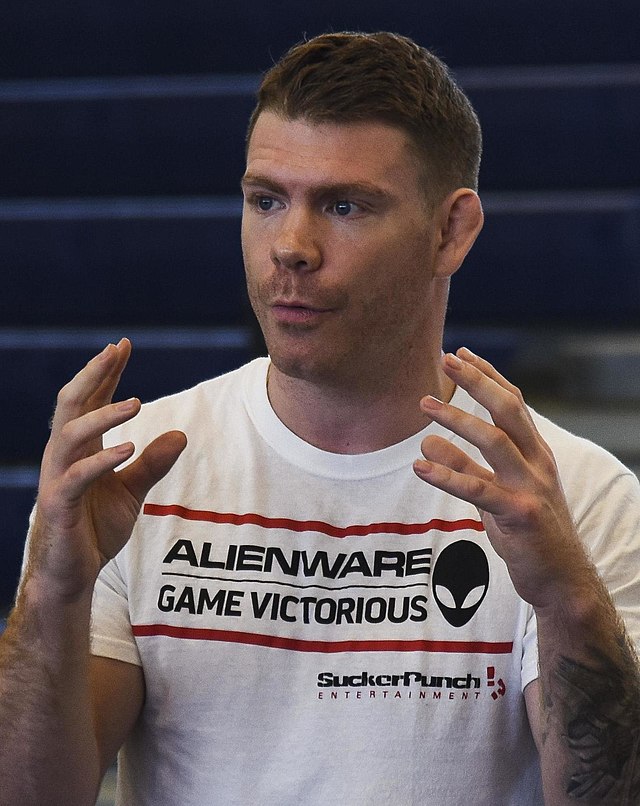 UFC vet and fan-favorite Paul Felder is one of the most-liked UFC commentators currently working in the company. Surprisingly, his commentary career started just two years after Paul began fighting in the UFC.
Whenever he wasn't fighting himself, he covered a UFC event somewhere in the world. Felder made his commentary debut at UFCFN 116 and his PPV debut at UFC 230 in 2018.
The durable fighter has retired from fighting and works as a full-time commentator. Paul does get the occasional callout, but he's turned them down.
Michael Bisping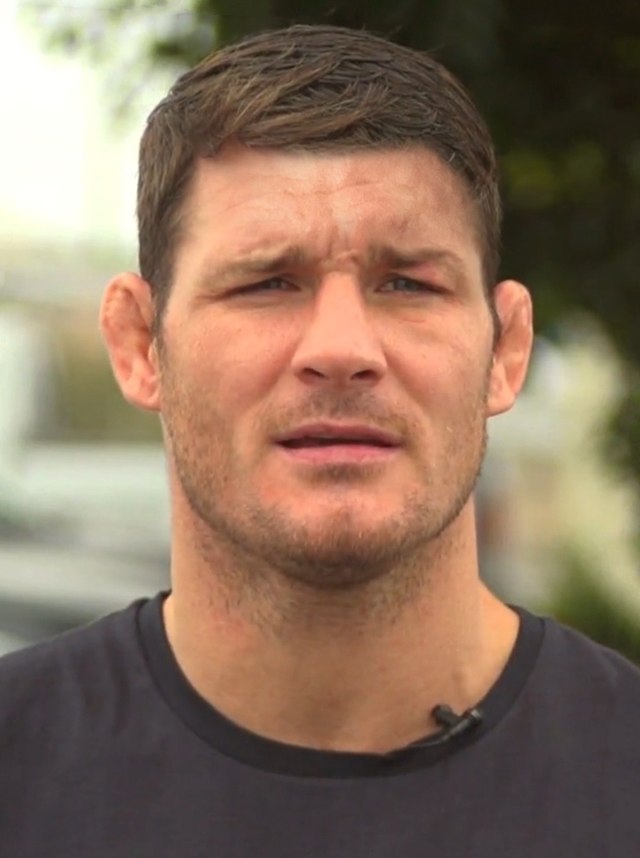 After retiring as a former world champion and one of the best TUF winners ever, Michael Bisping went into commentating. He made his debut on color commentary in 2019 at UFCFN 144 and worked on Dana White's fight series.
Bisping's personality and humor have made him one of the most popular UFC commentators currently working. Along with The Count's commentary duties, he hosts multiple podcasts and runs his YT channel.
Mike Goldberg (1997-2016)
For many UFC fans, Mike Goldberg is one of the greatest UFC commentators ever. He started around the same time in 1997 and became the UFC commentary team.
Mike and Joe would work together for nearly 20 years and saw all of the history get made. Goldberg's relationship with the UFC would end in 2016 as he parted ways with the company.
Since then, Mike has moved to commentating for Bellator MMA, where he's still saying his trademark phrase> "It is all over!!!"
Kenny Florian (2008-2021)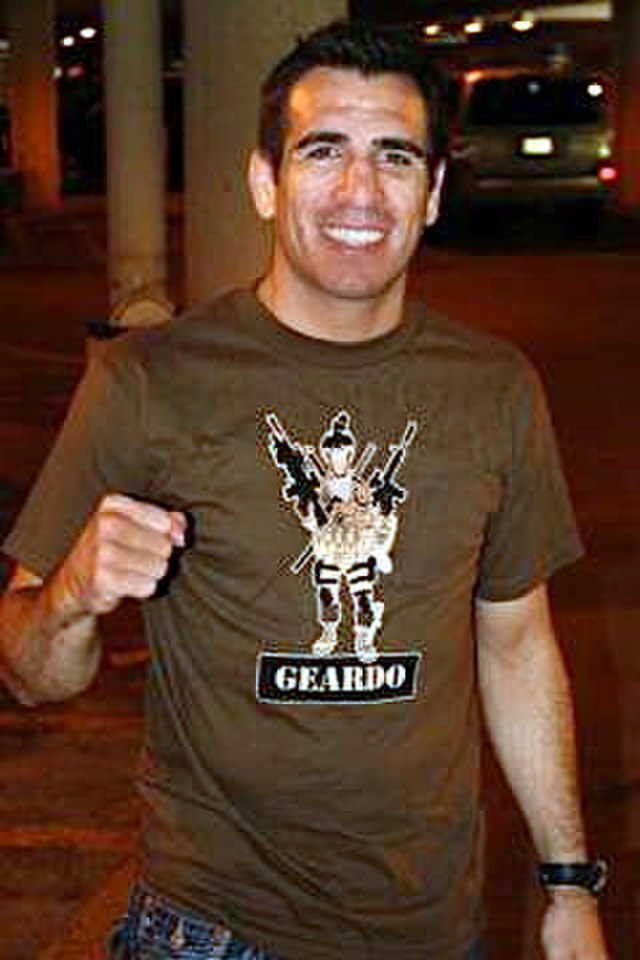 Kenny Florian was one of the first UFC fighters to become a UFC commentator. The long-time fighter retired from the sport in 2011, but began commentating during his fighting career.
Florian fille in for Rogan on commentary at UFC 83 in 2008. From then on, Florian continued working as the number of UFC commentators grew. Florian would branch off into hosting various MMA shows from the ESPN deal.
In 2021, Florian announced an exclusive deal with the PFL, where he would work as a commentator and host. He also hosts the Anik & Florian Podcast with friend and UFC commentator Jon Anik.
Dan Hardy (2014-2021)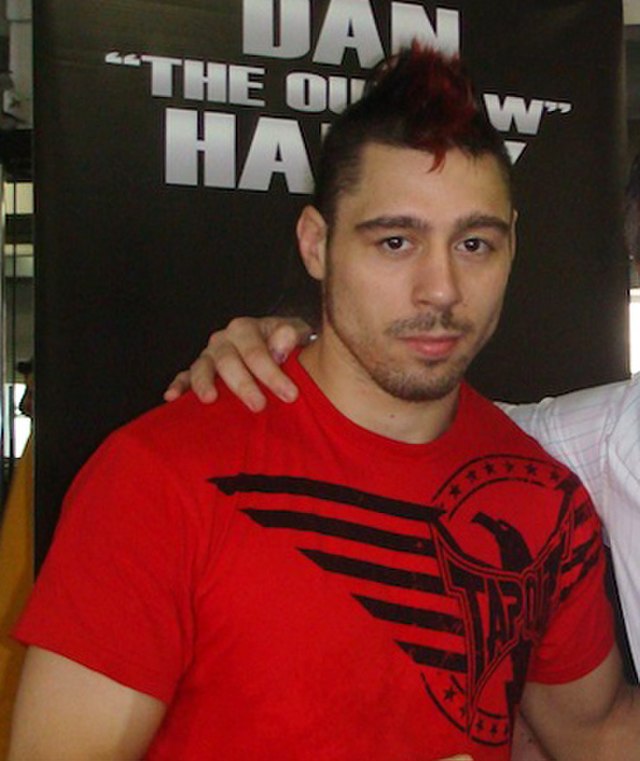 Dan Hardy was another ex-fighter who found his second life as a UFC commentator. Hardy debuted his commentary in 2014 and covered many of the promotion's international events.
The ex-fighter would also be part of panels of the various MMA shows on ESPN and the UFC website. Everything was going well for Hardy until he had an altercation with Herb after a fight while he was commentating.
Things continued to sour between the UFC and Hardy until he was released in 2021. Hardy has now moved on as an analyst for Sky Sports.
Randy Couture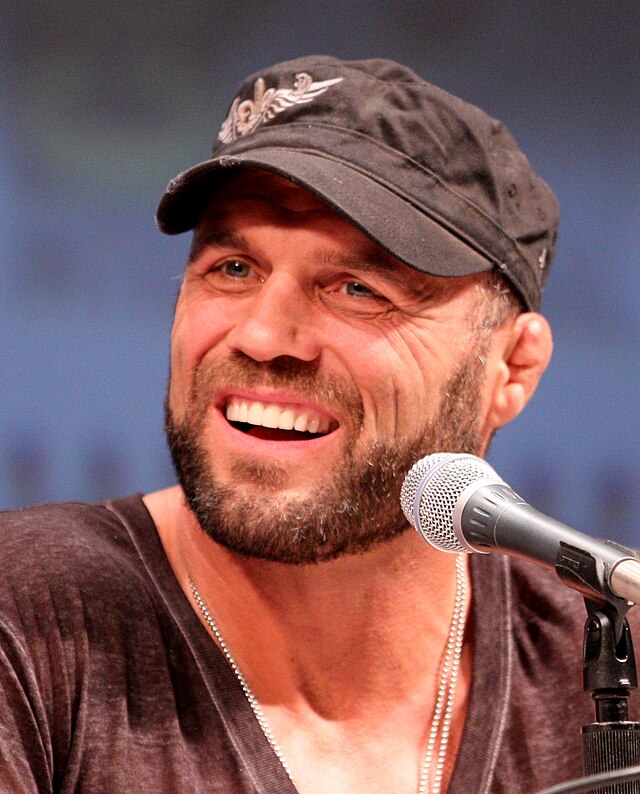 The MMA legend Randy Couture tried his hand at commentary during the 2000s. Some of his first attempts at commentary took place after his first retirement.
After his business relationship ended with the UFC, Randy would sporadically work in other promotions and in action films. He would actually play himself as a commentator in the film Red Belt.
Jim Brown (1993)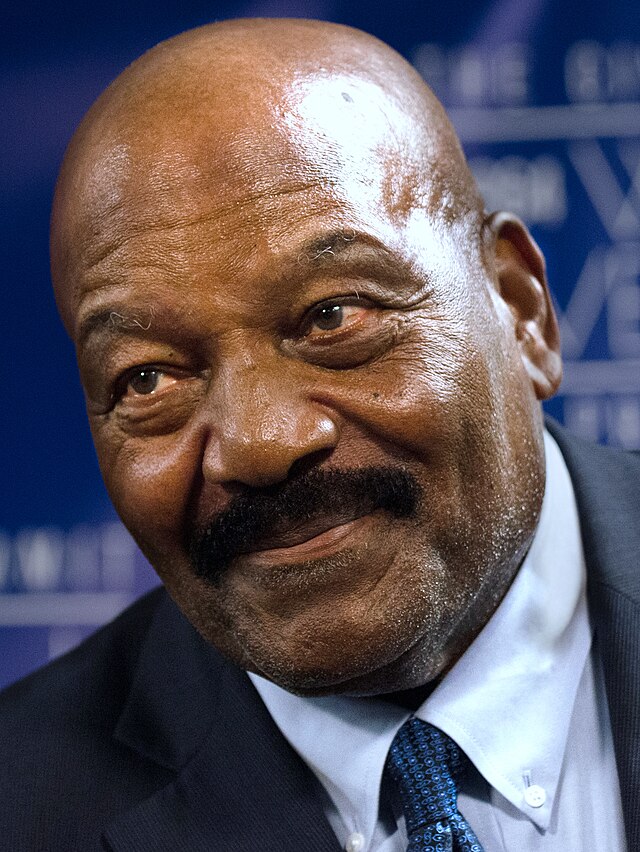 New UFC fans may not be aware, but the NFL legend Jim Brown commentated on the very first UFC event. He was hired to commentate just the one event as the organizers didn't know if there would be another event.
Like everyone during the time, Brown wasn't very educated about fighting. He gave his opinion every now and then, but Brown was one-and-done after the first UFC.
John Gooden (2014-Present)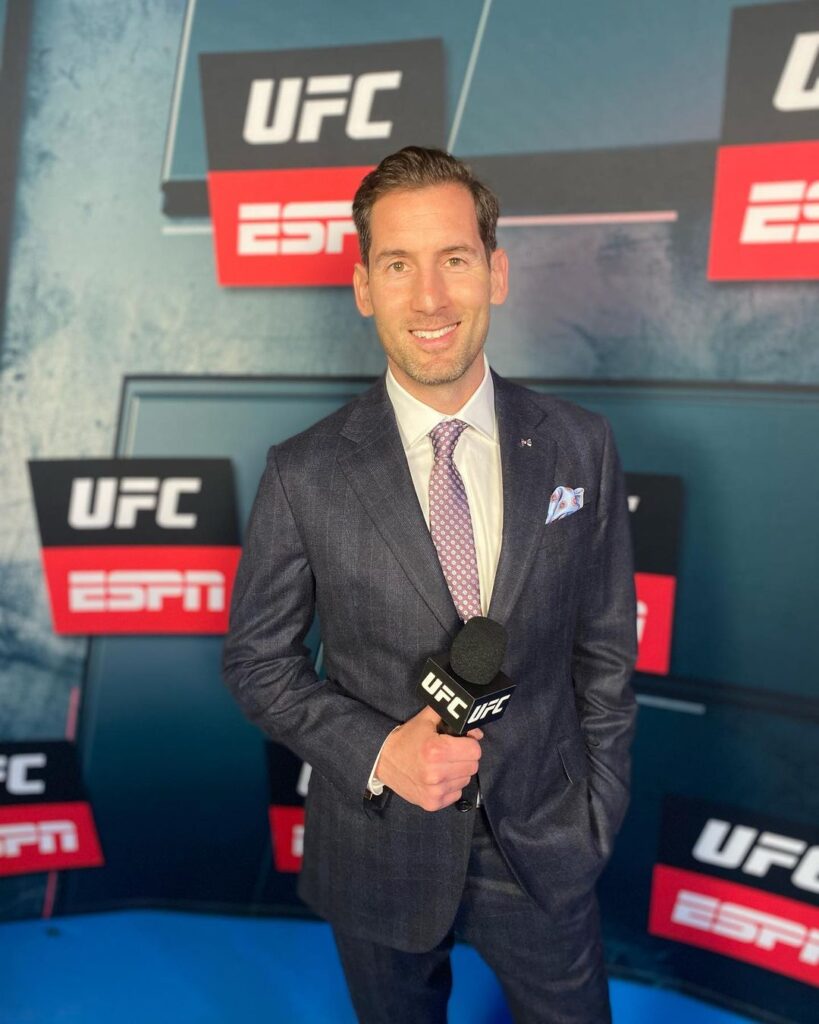 John Gooden has worked within the UFC since 2014. He first worked as an analyst and most notably hosted Inside The Octagon with Dan Hardy.
The UFC has faith in Gooden to fill any position they need, whether it's commentary, hosting, or writing. This reliability has made Gooden one of the most respected UFC commentators currently working.
Jeff Blatnick (1994-2001)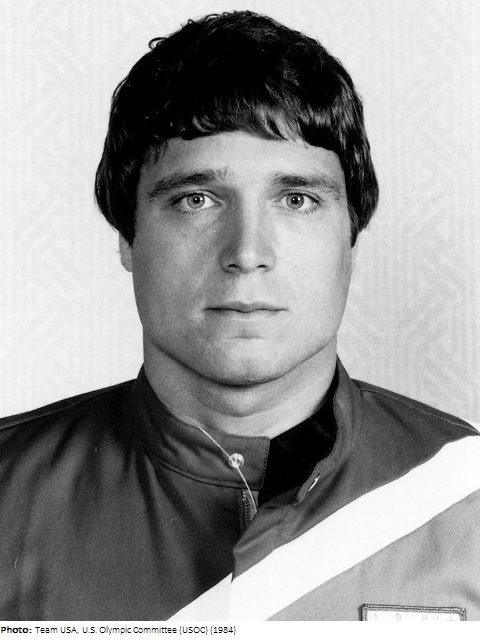 For the UFC fans of the 90's, the voice of the UFC was Jeff Blatnick. Jeff was one of the first UFC commentators who started working for the promotion in 1994 at UFC 4.
Blatnick was one of the early color commentators who could explain the techniques used in the fights. Jeff was the head UFC commentator for seven years before leaving the company in 20001.
He is also credited for coining the term "MMA" and helped establish the Unified Rules of MMA.
Brendan Fitzgerald (2017-Present)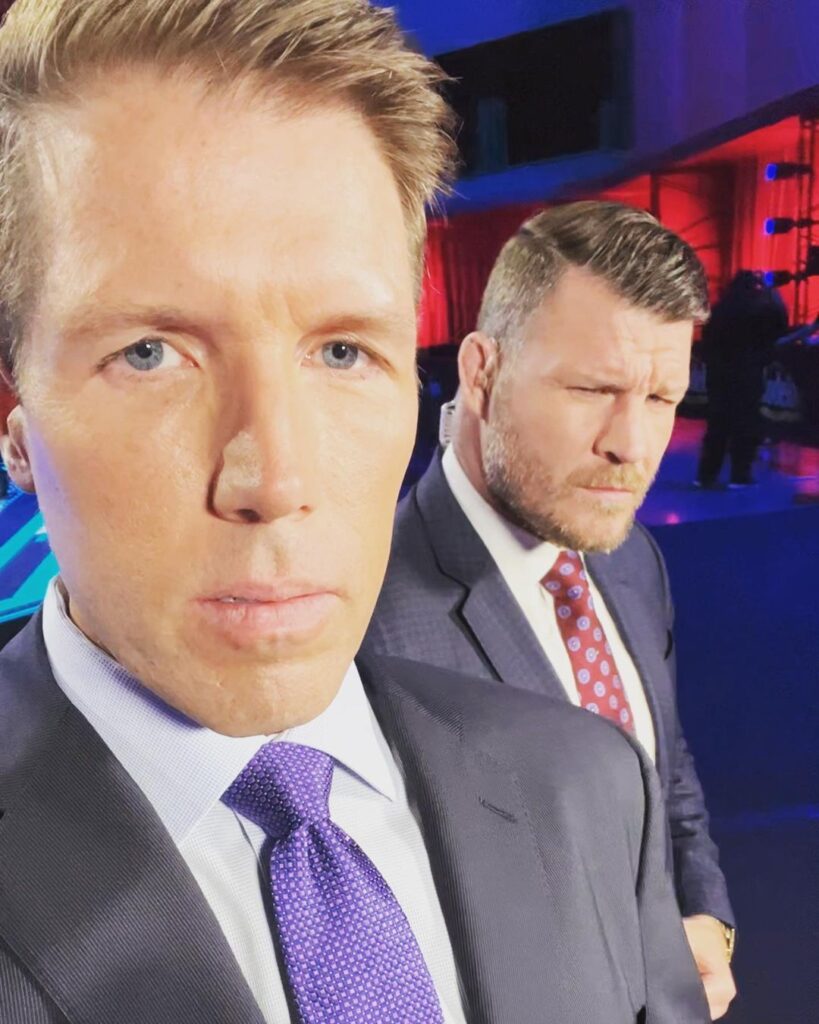 Brendan Fitzgerald has been working as a commentator for the UFC since 2017. He is one of the regular commentators who are constantly rotated around different events.
Even though he lacks knowledge and experience, Fitzgerald is good at playing off his ex-fighter commentators. Brendan was also part of a viral moment during the riot at the UFC Mexico City event.
Michael Bisping recorded Fitzgerald as he continued commentating while hiding under the commentary table. He is well-liked and good at keeping the event moving.
Brian Stann (2013-2017)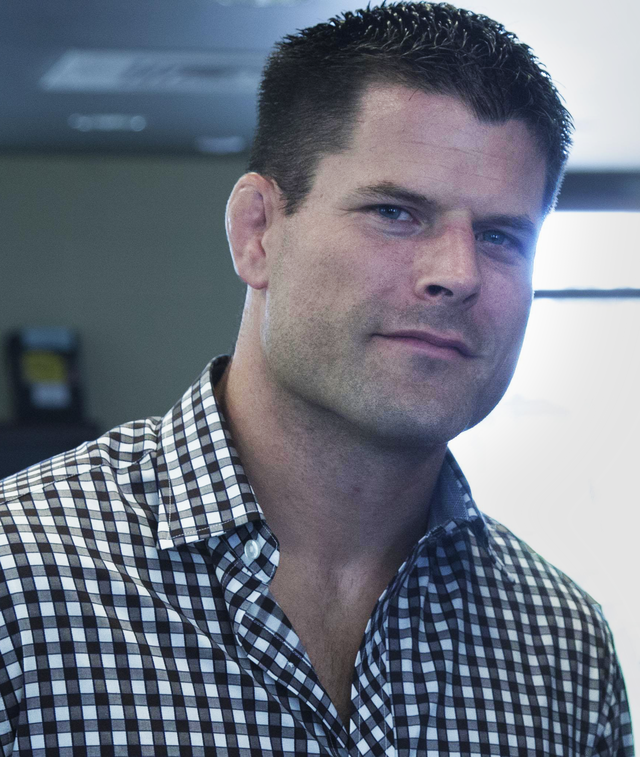 Brian Stann was one of the early UFC fighters turned UFC commentators during the early 2010s. After retiring from fighting in 2013, Stann would quickly switch to the commentator role.
He had good looks and knowledge, which made for a great combination as an on-air personality. During his four years in the company, Stann was one of the fan-favorite UFC commentators.
In 2017, Stann made the difficult decision to step down as a commentator. He quit his job in the UFC to become the COO of a large real estate firm.
Jimmy Smith (2018)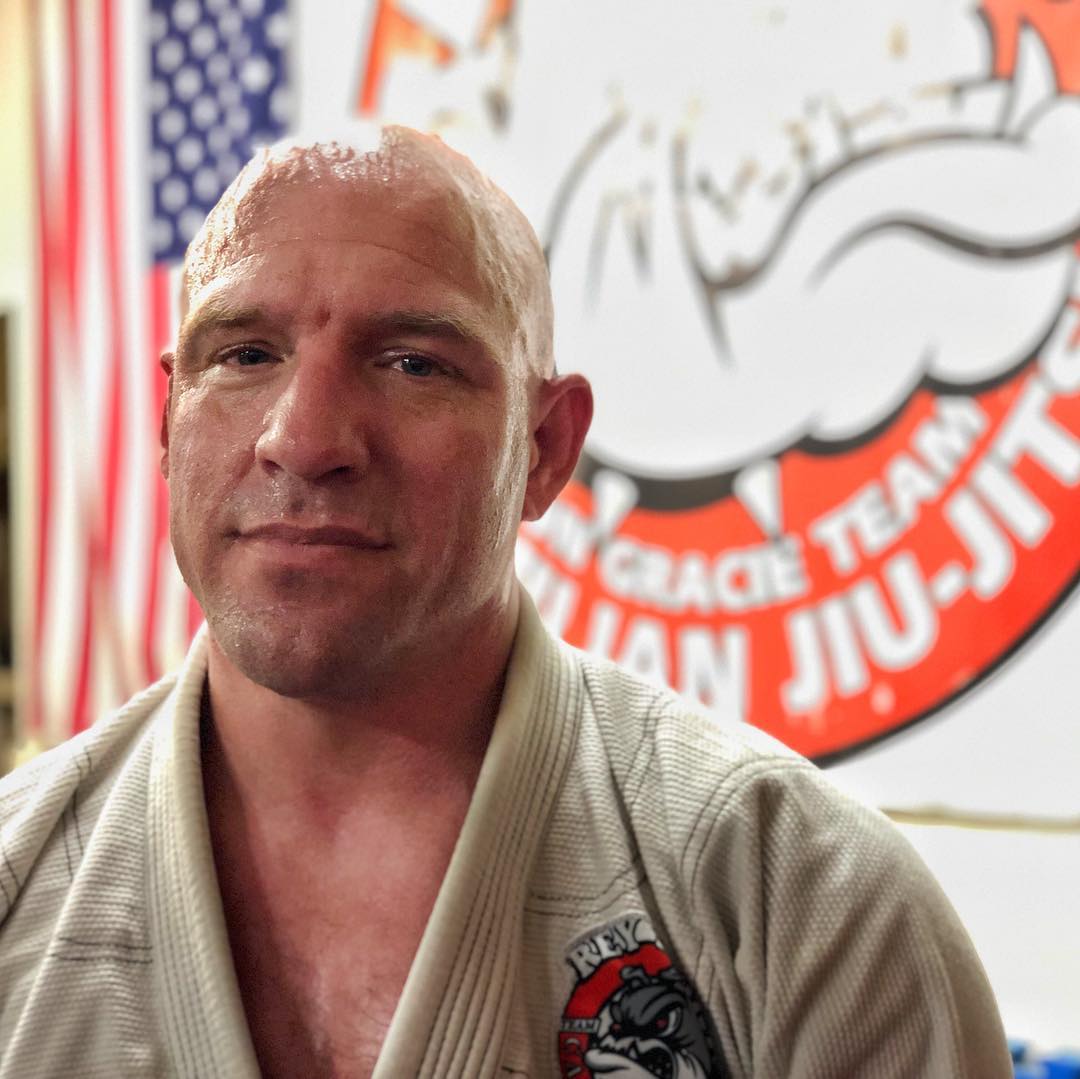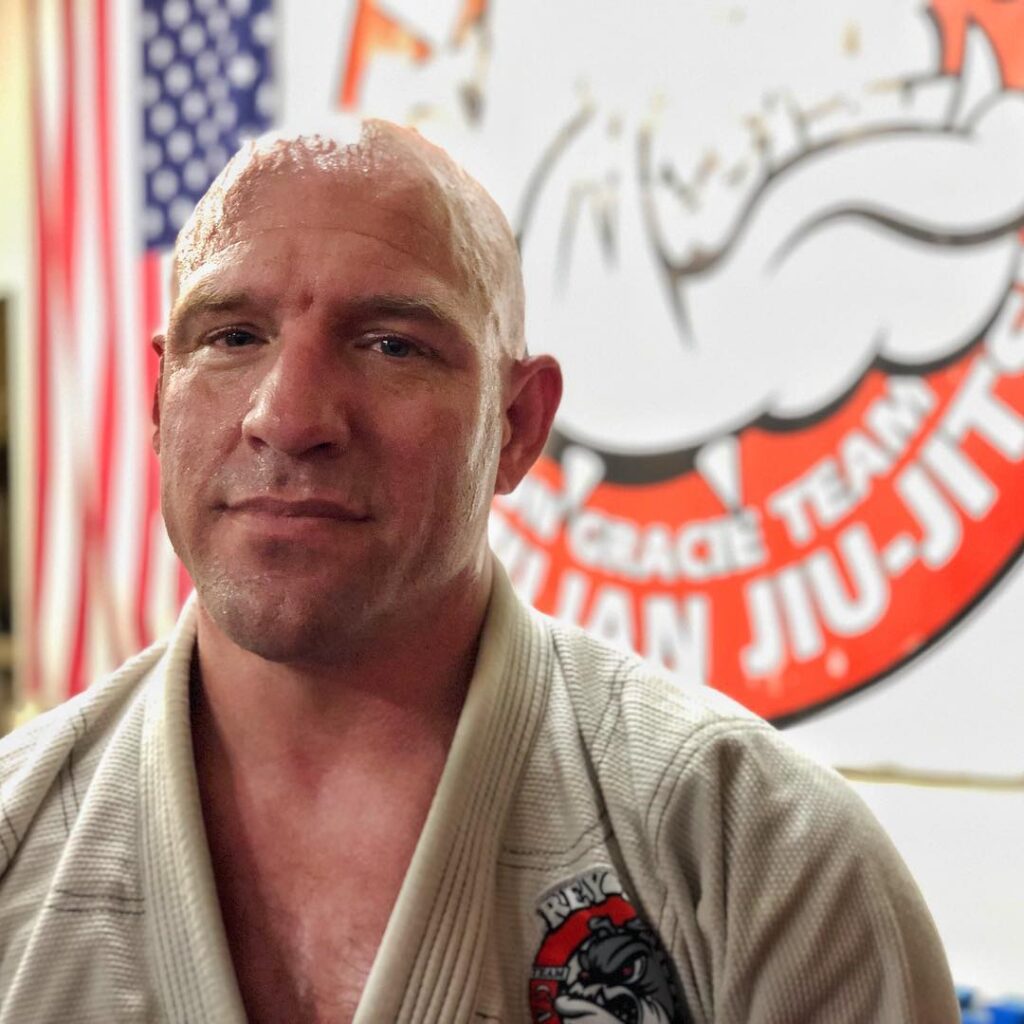 Jimmy Smith was one of the longtime Bellator MMA commentators who left the company when Scott Coker took over. After a short run as a fighter and reality TV host, he jumped into commentator.
After parting ways with Bellator, Jimmy would have a short run in the UFC. His run as a UFC commentator would only last one year.
Smith was invited to work with ONE Championship but turned it down due to Singapore's anti-pitbull laws. He is now working as a commentator for Invicta FC.
Rashad Evans (2017-2021)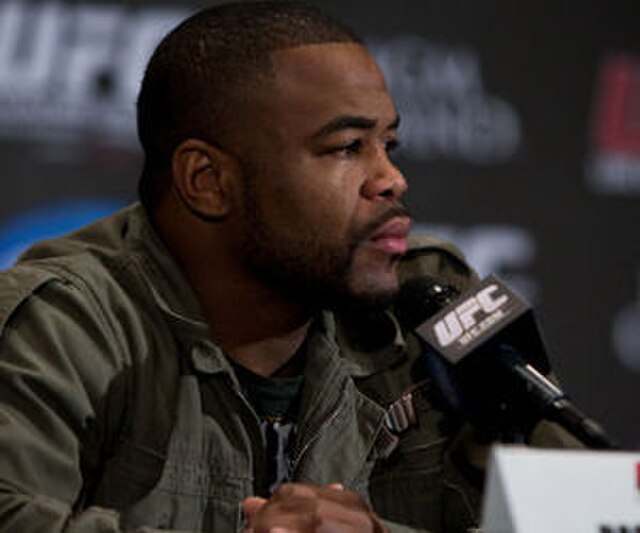 Rashad Evans is another of the first generation of UFC fighters turned UFC commentators. The former champion, Evans, worked every part in nearly every role for the UFC during the 2010s.
Evans was routinely hosting the MMA shows on ESPN while occasionally commentating on some shows. After working for the UFC for a few years, Evans has moved on and is now commentating for Khabib's Eagle MMA promotion.
Frank Mir (2006-2010)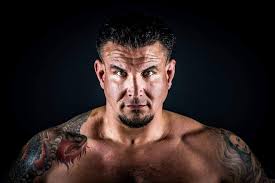 During the first MMA boom of the 2000s, we saw fighters also work as commentators. Former UFC champion Frank Mir was one of those fighters that worked as a commentator.
Mir would work on the ZUFFA owned WEC until the UFC absorbed the promotion. In that time, Frank would also make appearances commentating on smaller UFC events.
He then went back into fighting full-time and stayed with the company before moving to Bellator.