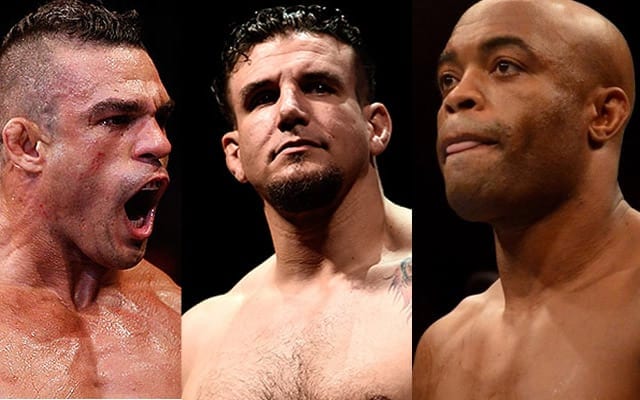 A proven ability to finish fights is undoubtedly one of the most desirable attributes any fighter could ever wish to possess to become a success in mixed martial arts (MMA).
Whether it's by knockout or submission, fans want to see fights being finished, and so fighters who repeatedly demonstrate that killer instinct in the cage can quickly become valuable assets to a major organization like the UFC, and are more likely to become stars than their counterparts who leave their fate in the hands of the judges.
In this article we'll seek to establish who the best of all-time are at finishing fights in the UFC, but before we begin, let's quickly explain the methodology behind our rankings. First up, to provide somewhat of an even playing field we're only taking into consideration fights that took place in the UFC, since some fighters records are padded out with finishes against low-level competition on the regional circuit.
The most important criteria is simply the number of finishes the fighter has aquired in the Octagon, but if there's a tie, then we'll separate them by comparing the number of finishes they have to their overall winning record in the UFC. If there's still a deadlock, then we'll move on to establishing who finishes their fights the quickest.
With that in mind, honorable mentions go out to four fan favorites: Randy Couture, Andrei Arlovski, Nate Diaz and Matt Brown, who all have 11 finishes on their records and only narrowly missed out on a spot in the Top 10 based on our criteria.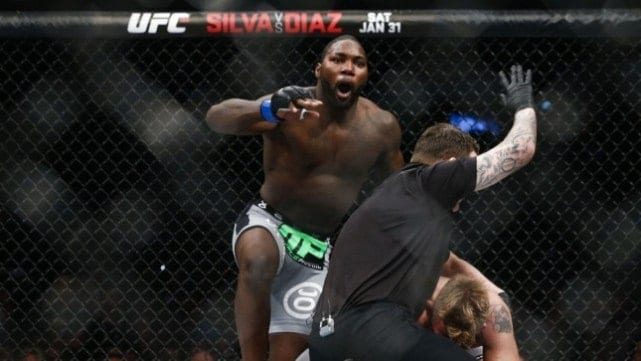 10. Anthony Johnson
As one of the heaviest hitters ever to set foot in the Octagon, it seems only right that Anthony 'Rumble' Johnson' makes it into the Top 10.
With 11 finishes in 13 total UFC victories, Johnson's record matches that of veteran star Matt 'The Immortal' Brown, but the tiebreaker that sees 'Rumble' clinch 10th place is the fact that he boasts nine finishes in the first round, not to mention an impressive eight clean KOs on his record.
Johnson is also unique in the sense that he's proven to be an equally effective at stopping opponents at both welterweight (170 pounds) and light heavyweight (205 pounds).
It's rare that a fighter is able to maintain his earth-shaking power so effectively when leapfrogging up several weight classes, but some of 'Rumble's' biggest finishes have actually come at 205, with him starching the likes of Alexander Gustafsson, Glover Teixeira, Antonio Rogerio Nogueira and Ryan Bader with the kind of concussive punching power that others can only dream of.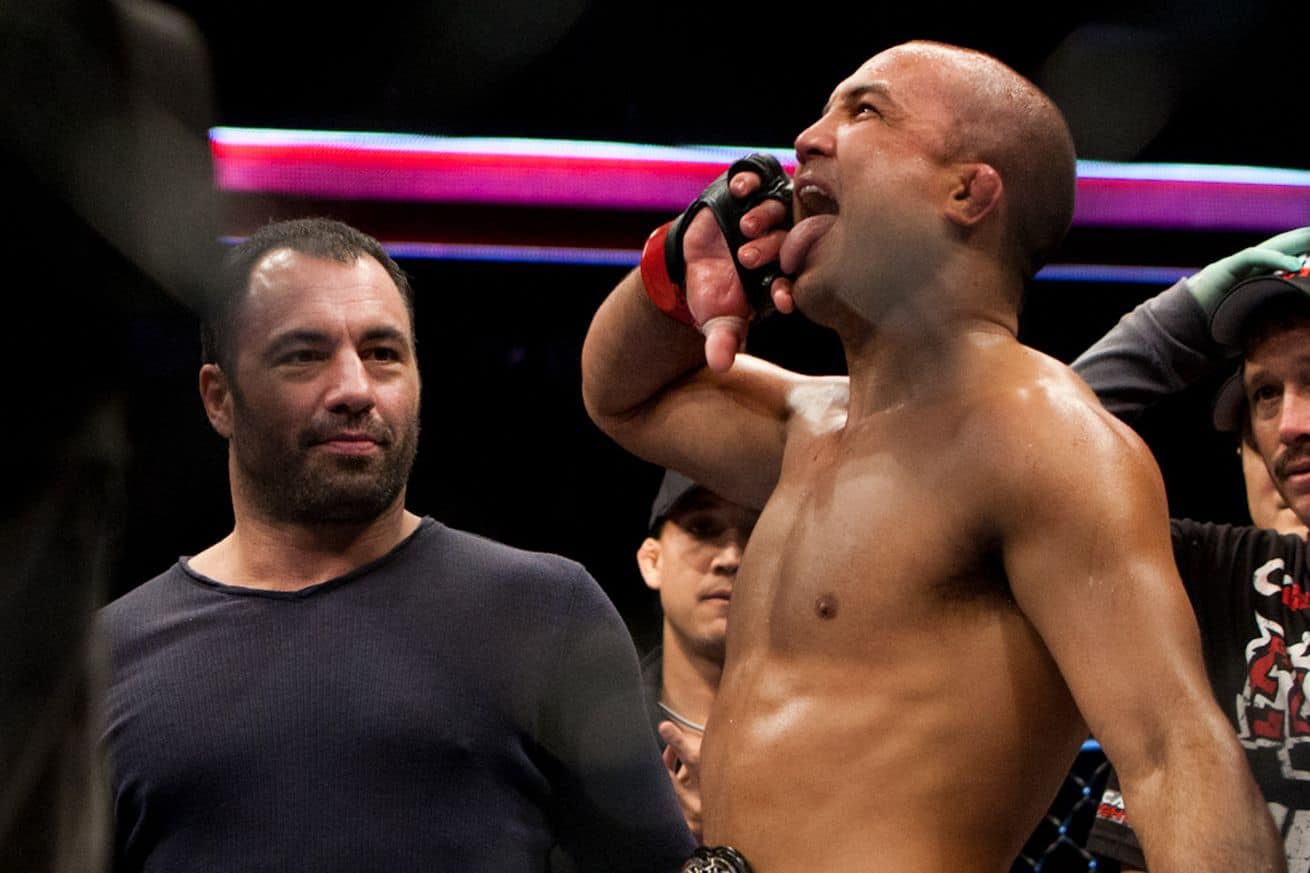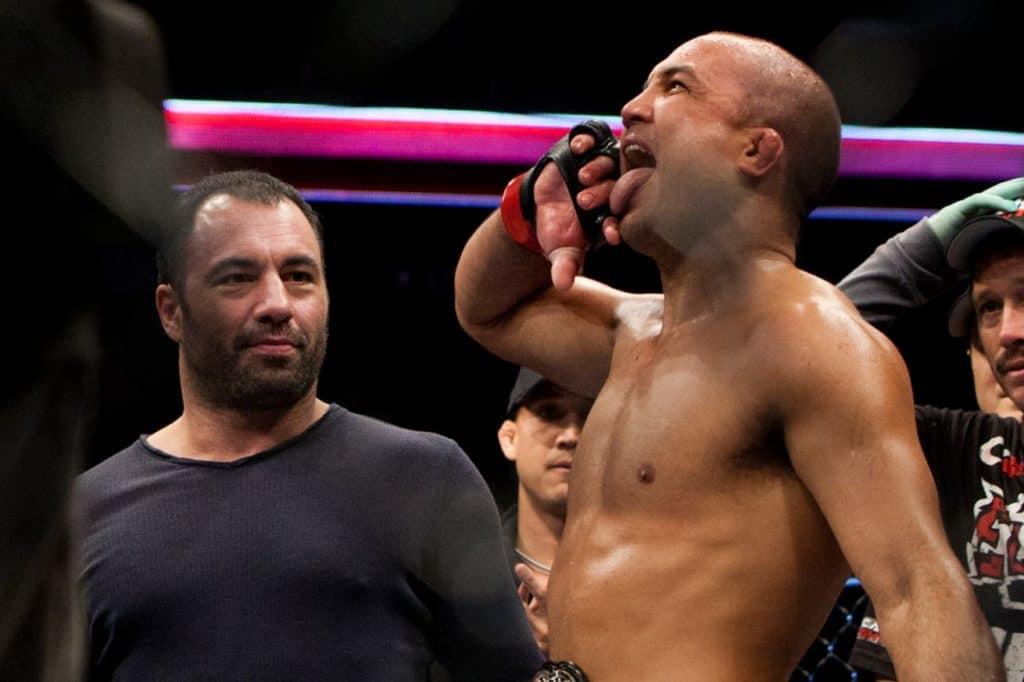 9. BJ Penn
In his heyday, BJ Penn truly lived up to his nickname of 'The Prodigy' with 11 of his 12 UFC victories having come inside the distance.
Part of the key to the former lightweight and welterweight UFC champion's success was that he was dangerous both as a striker and on the mat, registering seven Octagon wins by strikes and five by submission.
The vast majority of Penn's finishes came at lightweight, including an 11-second KO of Caol Uno, along with other stoppages of Din Thomas, Sean Sherk, Kenny Florian, Diego Sanchez and Jens Pulver, to name a few.
The Hawaiian legend also proved he could finish fights at welterweight as well, stopping one of the division's all-time greats in Matt Hughes twice in the first round; once by KO and once by submission.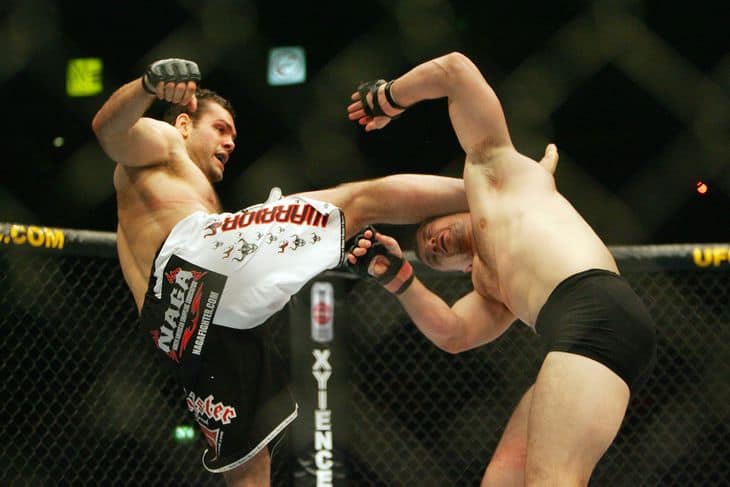 8. Gabriel Gonzaga
Though he's had a somewhat mixed record in the UFC going 12-10 overall, Gabriel Gonzaga is actually the second best fight-finisher of all time in the promotion's heavyweight division with 11 of his 12 victories having come via stoppage.
That leaves him tied with lightweight legend Penn, but 'Napao' takes the eighth spot on this list thanks to the swiftness of his execution, ending eight of his opponents' nights in the first five minutes.
Gonzaga's Brazilian Jiu-jitsu game has always been a serious threat and he holds wins by armbar, Americana, rear-naked choke and guillotine in the UFC, but the Brazilian also likes to let his fists fly, and while that's not always been in his best interests, he has managed to rack up no less than seven victories by way of strikes.
Despite his punching power, his most memorable finish was unquestionably the jaw-dropping moment he knocked out Mirko 'Cro Cop' Filopovic with the Croatian star's own trademark technique – a devastating head kick at UFC 70 in 2007.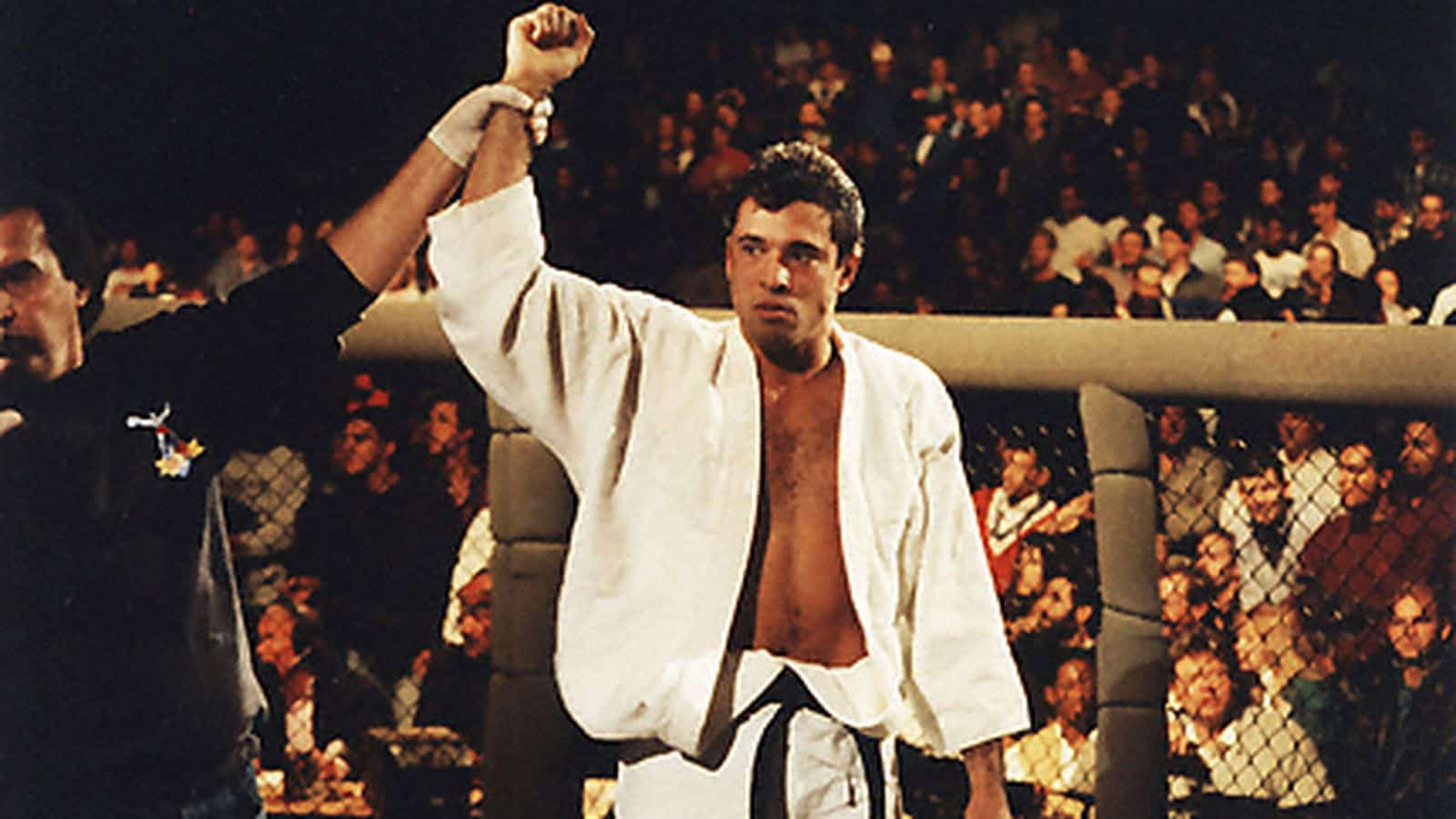 7. Royce Gracie
We've already listed several fighters who have 11 UFC finishes to their name and living legend Royce Gracie is another, but he beats them all out due to the fact that his stoppage victories came in one continuous, unblemished stretch from UFC 1 through UFC 4.
Despite fighting as many of four times in one night, Gracie was an unstoppable force of nature during those early days in UFC history, with only three of his fights lasting more than five minutes.
This was also a time before weight classes had been implemented, so the 6-foot, 178-pound pioneer was fighting against opponents of all shapes and sizes, including much larger heavyweights like Ken Shamrock, Dan Severn and Kimo Leopoldo.
Nevertheless, no matter who was put in front of him, Gracie was able to prove the power of Brazilian Jiu-jitsu by finishing all 11 of his opponents by way of submission, from armbars to rear-naked, triangle and lapel chokes, ensuring that not only would he go down in the history books, but also that BJJ would become one of the cornerstones of MMA forever.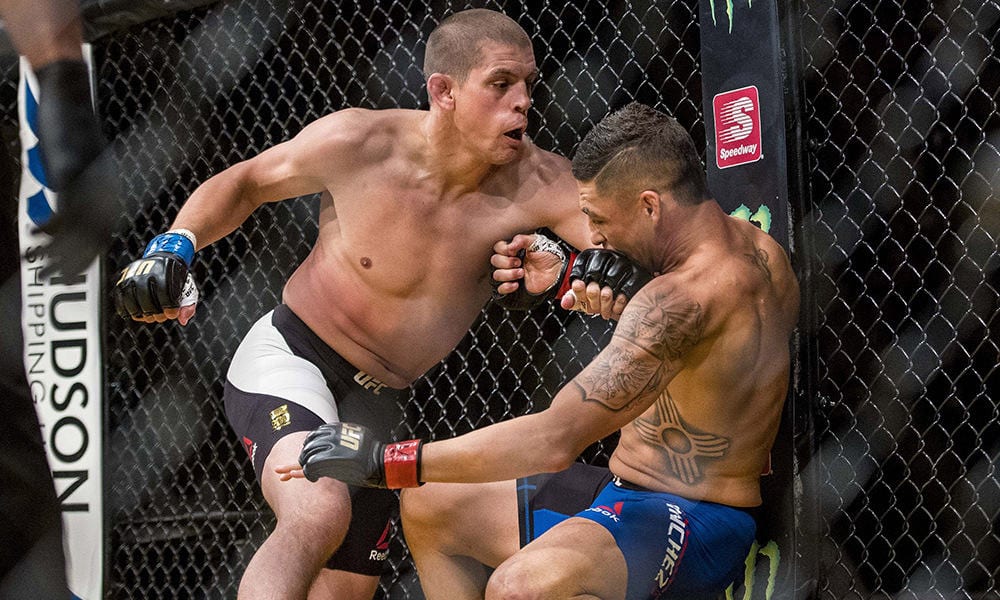 6. Joe Lauzon
Often lauded for being the fighter with the most post-fight bonus awards in UFC history (alongside fellow TUF Season 5 competitor Nate Diaz), the fact about Lauzon that perhaps doesn't get as much attention as it should is the fact that he is also one of the company's all-time best fight-finishers.
An impressive 12 finishes out of 14 overall UFC victories is enough to earn Lauzon the sixth spot on this rundown, and it all began with a memorable win in his UFC debut in 2006.
Just 22 years old at the time, Lauzon was a massive underdog when he stepped into the Octagon for the first time at UFC 63 to fight the returning star Jens Pulver, but only 48 seconds into the bout, he delivered a major upset by knocking the former lightweight champion out with a left hook.
Strikes account for five of Lauzon's Octagon finishes, but he's better known for his crafty submission skills, which he's used to tap out seven of his opponents, including Curt Warburton, who fell victim to a particularly technical triangle kimura in 2011.
Other UFC fighters who have been stopped by the 32-year-old over the years include the likes of Diego Sanchez, Takanori Gomi, Jamie Varner and Melvin Gullard.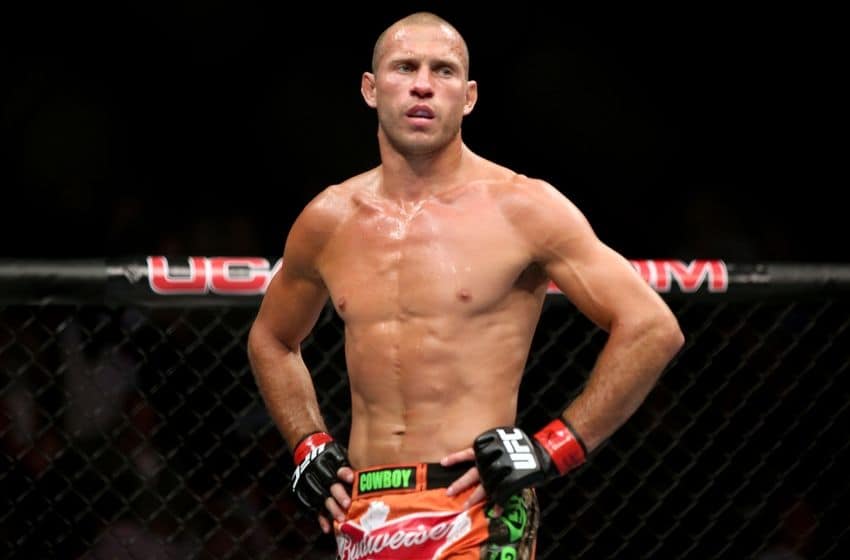 5. Donald Cerrone
Undoubtedly one of the most consistent and entertaining fighters in the UFC, Donald 'Cowboy' Cerrone has corralled 13 finishes in 19 victories over the course of his six-year run in the Octagon so far.
Eight of Cerrone's finishes have come by way of strikes, and it's interesting to note the role that head kicks have had in that tally, playing a part in six of his stoppages.
Cerrone has also proven he can carry his power up a weight class, and in actual fact, a case could be made that he's even more dangerous at welterweight than he was at lightweight, with hardy veterans like Patrick Cote, Rick Story and Matt Brown all having been either TKO'd or KO'd by him since he moved up a year ago.
Cerrone also has an underrated ground game, with five of his wins coming by way of submission, and given the 33-year-old's desire to compete as often as possible, he could well be poised to move further up this list in the future.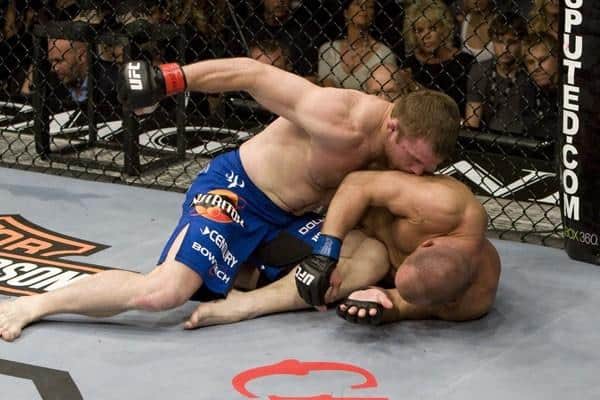 4. Matt Hughes
A truly dominant champion, Hughes was the king of the UFC's welterweight division for the close to six years, and despite his wrestling prowess, he wasn't just content to grapple his way to a decision victory.
Instead, Hughes was able to finish 13 of his 18 UFC victories without requiring the judges, with the majority of those stoppages coming by way of strikes.
Hughes wasn't an especially dangerous striker on the feet, but on the mat, his ground and pound proved to be the stuff of nightmares for many of his opponents, and was a key factor in maintaining his dominance in the division for such a long period of time.
Hughes also possessed a potent submission threat as well, tapping out five UFC rivals that way, including handing another welterweight legend, Georges St-Pierre, the first loss of his career by submission at UFC 50 in 2004.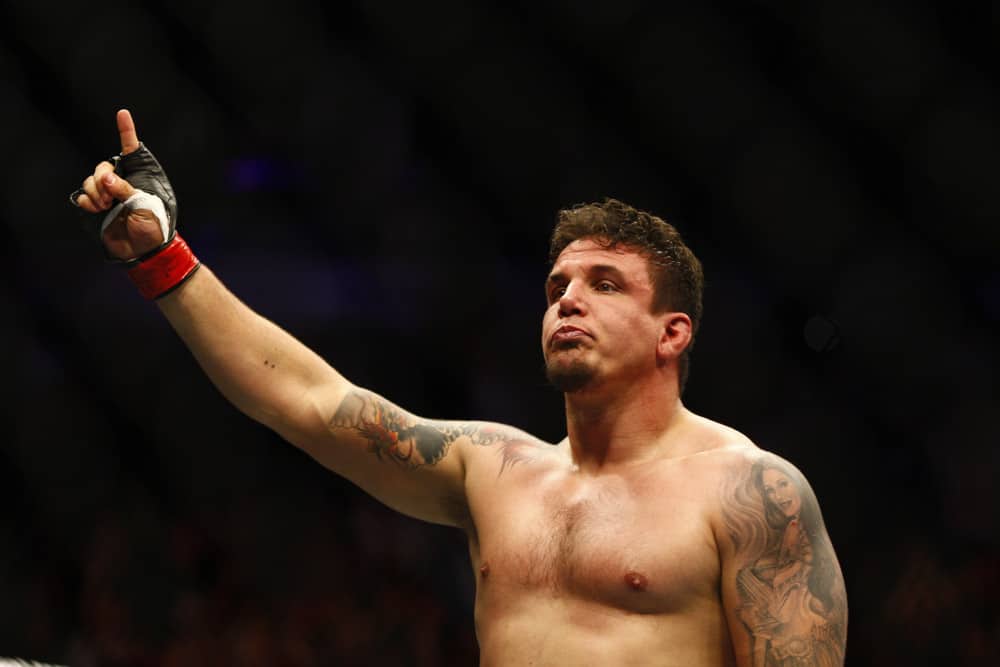 3. Frank Mir
Former heavyweight champion Frank Mir has made an indelible mark in the UFC, having not only recorded the most fights (27) and wins (16) in heavyweight history, but also the most finishes with 13.
A further feather in his cap is the fact that Mir holds the crown when it comes to finishing his opponent as quickly as possible, dispatching no less than 10 opponents in the first round – the most in UFC history, regardless of division.
Along the way he's racked up many memorable finishes, with a couple of his eight submission victories in particular standing out, including the time he snapped Tim Sylvia's forearm with an armbar to win the heavyweight title, and his timely kneebar while under fire against Brock Lesnar.
His most famous finish may have come in his second fight with another heavyweight legend, Antonio Rodrigo Nogueira, at UFC 140 in 2011.
Mir had already TKO'd "Big Nog" a few years earlier, but in the rematch he came close to being stopped via strikes himself before suddenly rallying on the mat to lock in what Dana White would later claim to be the "Submission Of The Century" – a sickening kimura shoulder-lock that broke the BJJ expert's arm.
2. Anderson Silva
It's no surprise to anyone that one of the sport's greatest ever fighters, longtime former middleweight champion Anderson Silva is one of the two best fight-finishers in the history of the UFC.
During his time in the UFC so far, 'The Spider' has stopped 14 opponents in 17 victories, and delivered some of the most memorable KOs in the history of the sport.
A grandmaster of striking, a whopping 11 of those stoppage victories have come via punches, kicks or knees, and some of the most memorable include his front kick knockout of Vitor Belfort, his Muay Thai knees that permanently rearranged then-champion Rich Franklin's nose, and the time he knocked out Forrest Griffin with a perfectly-timed jab.
Perhaps the reason that Silva was able to remain the 185-pound champ for so long and still holds the record for the most consecutive UFC wins in a row (16) is that he was also a major threat on the mat as Chael Sonnen can testify, the victim of a last-gasp triangle armbar finish in their legendary first encounter in 2010.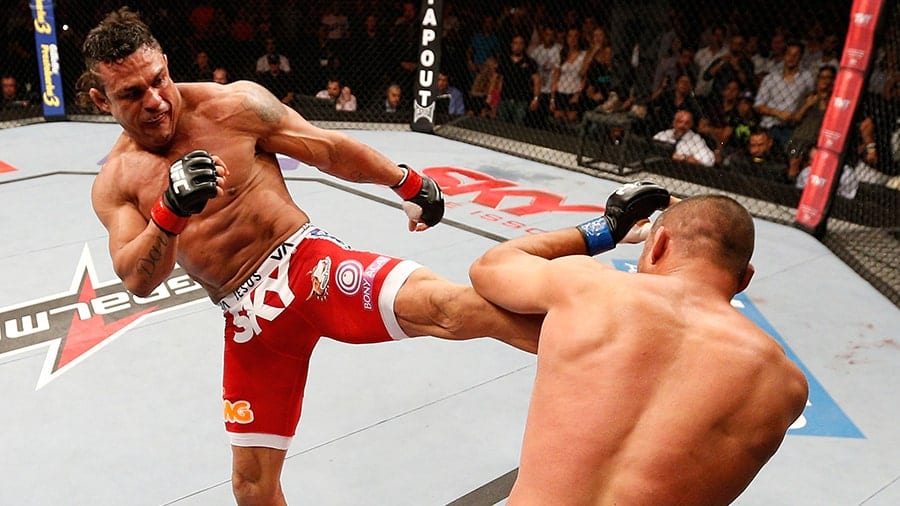 1. Vitor Belfort
While he's technically tied for first place alongside Anderson Silva with both having 14 finishes on their UFC resume, 'The Phenom' takes the top spot since every single win he's ever recorded in the Octagon has come inside the distance.
Belfort's remarkable record of 14 finishes out of 14 wins began as far back as UFC 12 in February of 1997, taking a combined total of just two minutes to TKO both Tra Telligman and Scott Ferrozzo to win the event's one-night heavyweight tournament.
That would set a trend that would continue throughout his career, with Belfort's fight-ending power being responsible for the vast majority of his UFC wins from that point forward in three different weight classes, with only two of his victories having come by way of submission.
There's been no shortage of highlight-reel worthy finishes for the Brazilian star over the years, with his first stint in the Octagon perhaps best remembered for the way he steamrolled over a debuting Wanderlei Silva in just 48 seconds at UFC: Brazil in 1998 with an endless barrage of blows across the full length of the cage.
His second stint, however, has been characterized by his sudden knack for delivering lethal head kicks, demolishing Michael Bisping, Luke Rockhold and Dan Henderson twice in a truly spectacular fashion that seems fitting for the UFC's deadliest fight finisher.