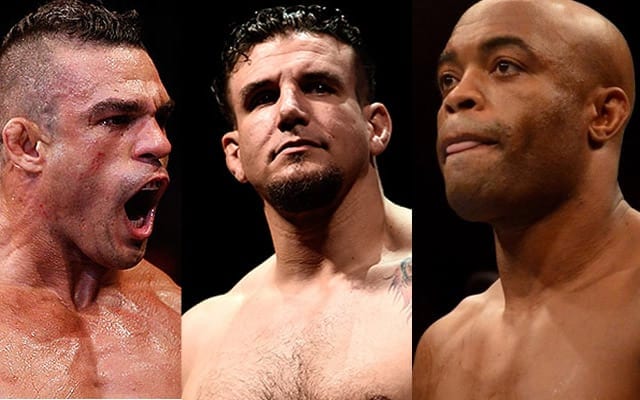 A proven ability to finish fights is undoubtedly one of the most desirable attributes any fighter could ever wish to possess to become a success in mixed martial arts (MMA).
Whether it's by knockout or submission, fans want to see fights being finished, and so fighters who repeatedly demonstrate that killer instinct in the cage can quickly become valuable assets to a major organization like the UFC, and are more likely to become stars than their counterparts who leave their fate in the hands of the judges.
In this article we'll seek to establish who the best of all-time are at finishing fights in the UFC, but before we begin, let's quickly explain the methodology behind our rankings. First up, to provide somewhat of an even playing field we're only taking into consideration fights that took place in the UFC, since some fighters records are padded out with finishes against low-level competition on the regional circuit.
The most important criteria is simply the number of finishes the fighter has aquired in the Octagon, but if there's a tie, then we'll separate them by comparing the number of finishes they have to their overall winning record in the UFC. If there's still a deadlock, then we'll move on to establishing who finishes their fights the quickest.
With that in mind, honorable mentions go out to four fan favorites: Randy Couture, Andrei Arlovski, Nate Diaz and Matt Brown, who all have 11 finishes on their records and only narrowly missed out on a spot in the Top 10 based on our criteria.