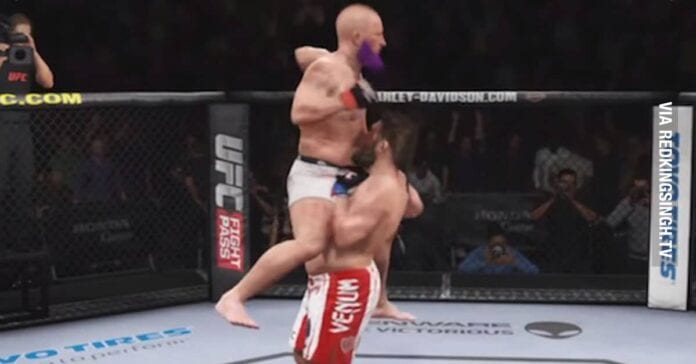 Video gaming glitches have been the subject of much humour for years now, but perhaps gaming giants 'EA Sports' (it's in the game) have provided the craziest and funniest glitches yet. With games like FIFA and EA Fight Night doing the rounds on the webs, it's easy to overlook the UFC's entry in to the world of virtual gaming.
It's not often we talk video games on LowKick, but the EA UFC glitches have made it a reality. Some of the most well known athletes and champions are made to look just plain strange when their virtual characters start defying the laws of physics and bending weird and hilarious ways.
All the way from 'UFC Undisputed 2009' to the modern and more refined 'EA UFC', there have been some ridiculously funny bloopers along the way.
Check out the Most Hilarious UFC Video Game Glitches Ever, and see the Tommy Toe Hold versions on the final page!