We've all watched a mixed martial arts fight where one fighter seemed outclassed from the moment the bout was scheduled.
Whether that fighter is facing skill or size obstacles, they still show up and fight, even when faced with insurmountable odds against them.
Take a look at the 10 biggest mismatches in MMA history:
Anytime you have what might be the beast heavyweight mixed martial artist of all time in the ring, it may always seem a little lopsided.
That fact was no better demonstrated in his 36-second destruction of Brazilian behemoth Zuluzinho.
While Zulu was a formidable 6-foot-7 and over 400 pounds of human, his ridiculous size was not enough to overcome Fedor's unbelievable win streak and skillset.
A straight left hand planted the big man on his bottom. Fedor attacked with lightning quick instinct, and felled his foe before he was able to get to his feet from the very first punch landed.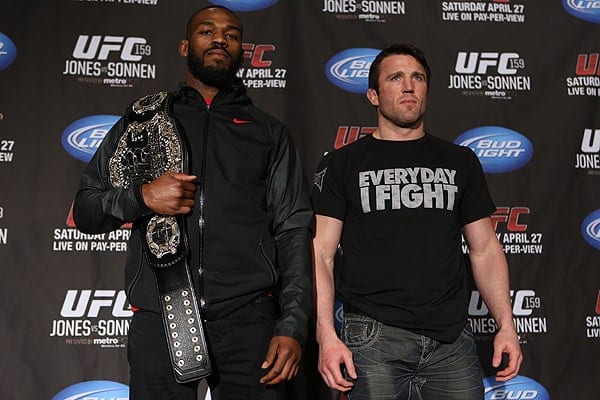 9. Jon Jones vs. Chael Sonnen
Chael Sonnen has talked his way in to three UFC title shots, two against Anderson Silva at middleweight and one at light heavyweight against former champ Jon Jones.
Sonnen had nothing to offer then-champ "Bones" Jones, and every MMA fan shared that sentiment leading into UFC 151. But the timing was right, with Dan Henderson pulling out of the Jones fight prior to Sonnen's shot at the belt, and as such, we were forced to endure one hell of a mismatched title defense.
Jones literally ragdolled the middleweight contender and part-time light heavyweight, putting Sonnen away with strikes in the first round. While Sonnen was never really in the fight, the bout was in jeopardy of being stopped due to Jones' breaking his toe, which was by far the most damage he incurred throughout the entire fight.
This epic mismatch was essentially the product of smooth talking and good timing, but remains a mismatch nonetheless.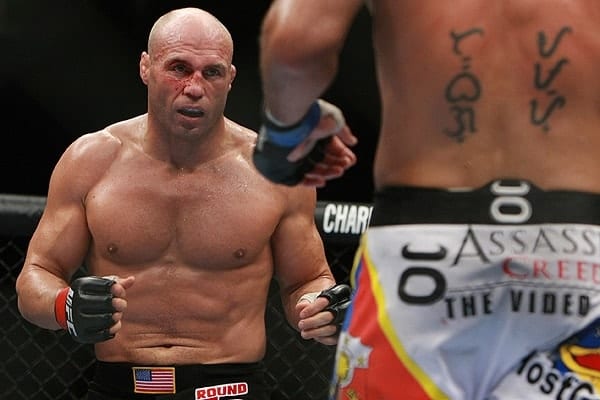 UFC 118, which would be the first of several cards held in Boston, Massachusetts, featured a mismatched bout between a former two weight-division champion and a guy with a 0-0 records.
Randy Couture was the person to welcome former boxing great James Toney to the Octagon. Toney was an ace boxer in his prime, which was about 20+ years ago now, and had zero grappling experience. Meanwhile, Couture was a wrestler, who's takedown prowess led to winning the light heavyweight and heavyweight titles in his prime.
Couture immediately went for an ankle-pick takedown moments into the fight, and down went Toney. The boxer would tap out from an arm-triangle choke just a few minutes later, well within the confines of round one.
While Toney's pre-fight trash talk practically earned him a UFC fight, this match with Couture is a undoubtably a mismatch.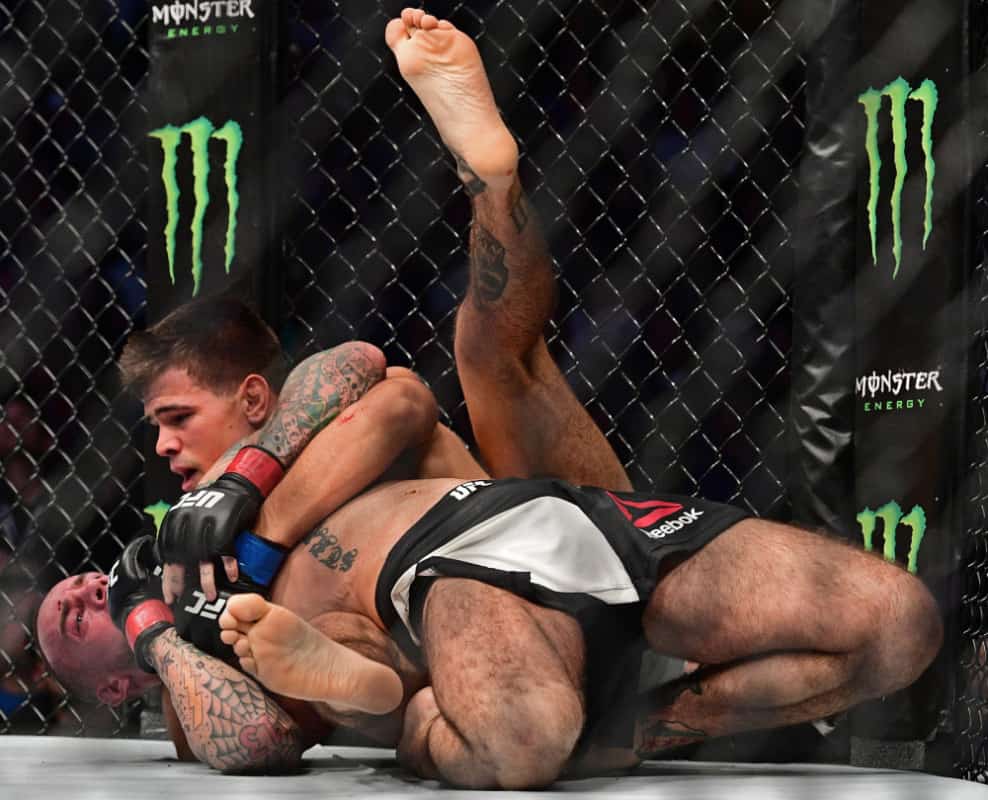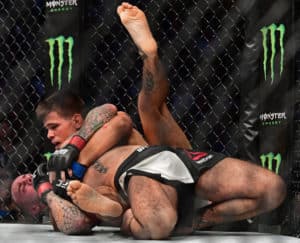 7. C.M Punk vs. Mickey Gall
This mismatch could be placed somewhere lower in this list, but since both fighters were relatively inexperienced at the time, we'll put it here.
While Punk was 0-0 in MMA, Gall would enter the bout as the more experienced man at 2-0.
But anyone with a brain could tell that Gall was destined for big things in the sport at just 25-years-old, but at 38, Punk wasn't going to learn the ins-and-outs of MMA in a year or two, regardless of his training at Duke Roufus' gym in Milwaukee.
The fight played out as one expected, with Gall absolutely dominating his older opponent, finishing him just a few minutes into round one. Punk hasn't fought since their 2016 mismatch, while Gall has gone on to continue on to a perfect 4-0 record.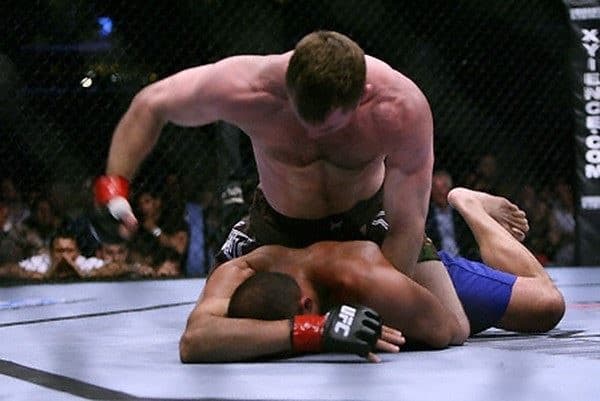 6. Matt Hughes vs. Royce Gracie
Dialing back to UFC 60, we had a main event featuring then-champ Matt Hughes and former UFC tournament 1 winner and MMA pioneer Royce Gracie.
The bout was not for Hughes' belt, and that makes even more sense in hindsight. While Gracie had indeed pioneered Jiu-Jitsu and effective submissions from the guard position and beyond, he was well past his prime by the time this 2006 mismatch.
Naturally, Hughes just ran through Gracie, making him look fragile and ineffective from the moment the bell rang in round one. The welterweight champ got Gracie to the mat, and proceeded to punch the legend, who was trapped face-first into the canvas until the referee stopped the contest at 4:39 into the first round.
The point had been made; Gracie was an out-dated model, replaced by more athletic and well-rounded fighters. Hughes was a "next generation" type-fighter, and his mismatch with Gracie hammered that point home.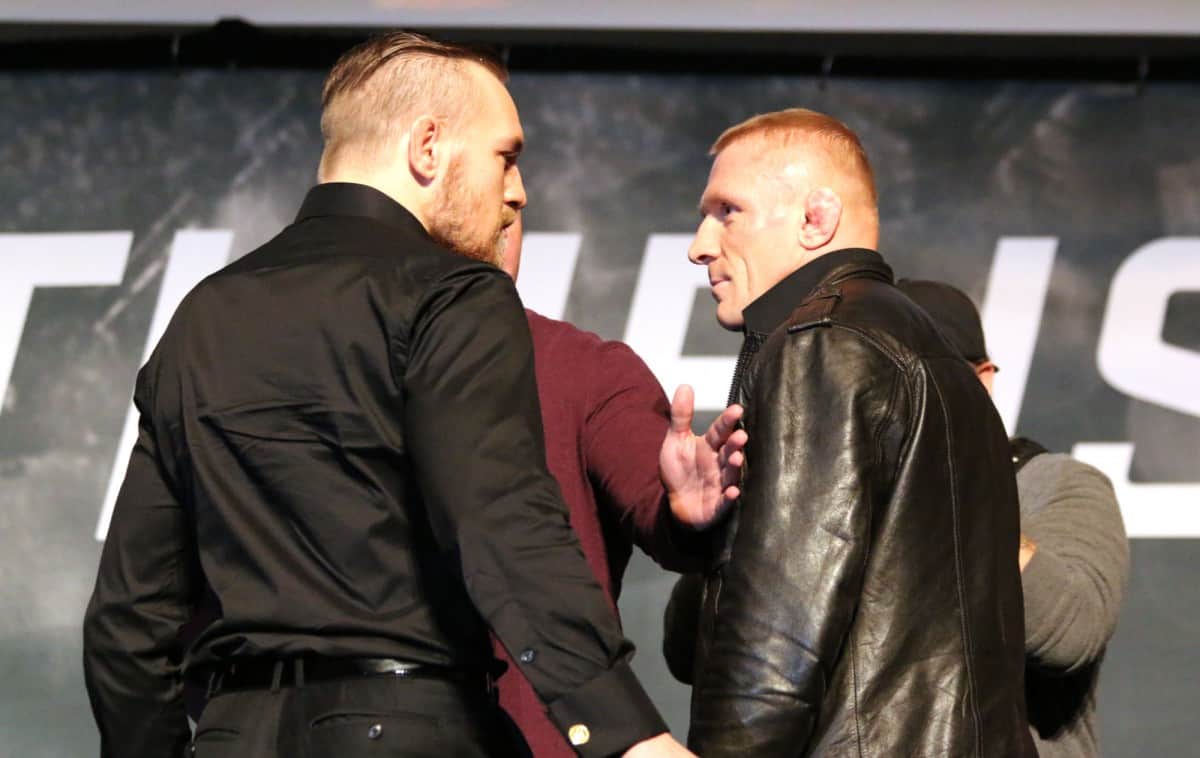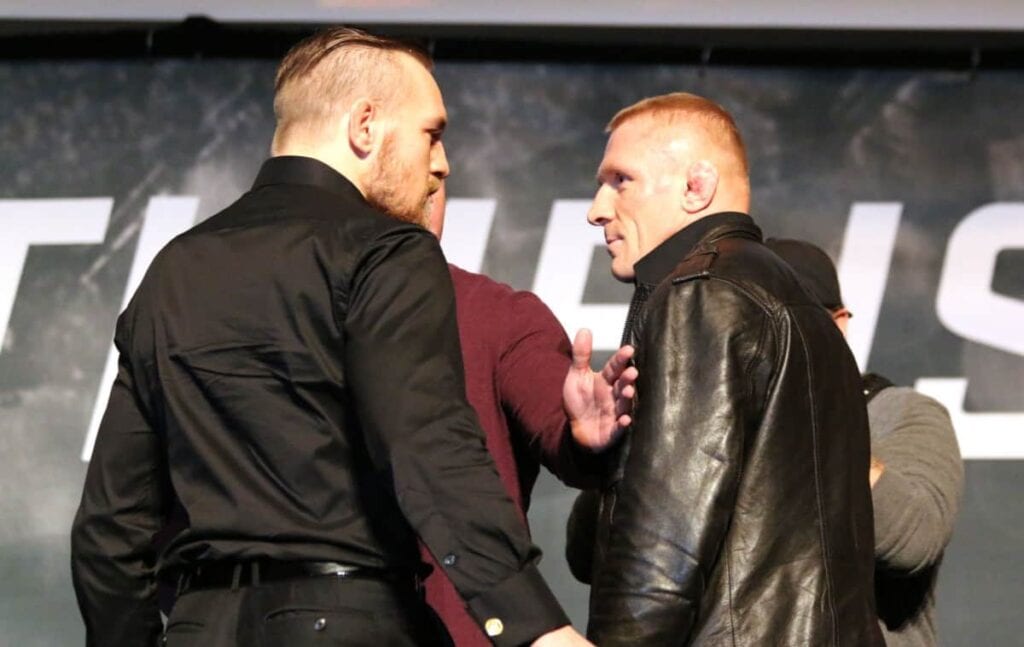 Siver is far from a bad fighter. In fact, the German kickboxer had carved out a nice career for himself in the UFC, having fought for the promotion since 2007.
However, his 2014 bout with Conor McGregor was nothing but a cruel mismatch. By that time, the Irishman had already well-established himself as one of the elite. The bout was little more than an excuse to put McGregor on a FOX card, which was sure to draw in good if-not great ratings. Being as dangerous as he is, it appears as if tbe UFC had a hard time finding a fight for him.
Well, Dennis Siver somehow was the man to do it. What happened next was predictable, but he put up a valiant effort.
McGregor not only was already regarded as the better fighter between the two, he also was noticeably larger and more imposing.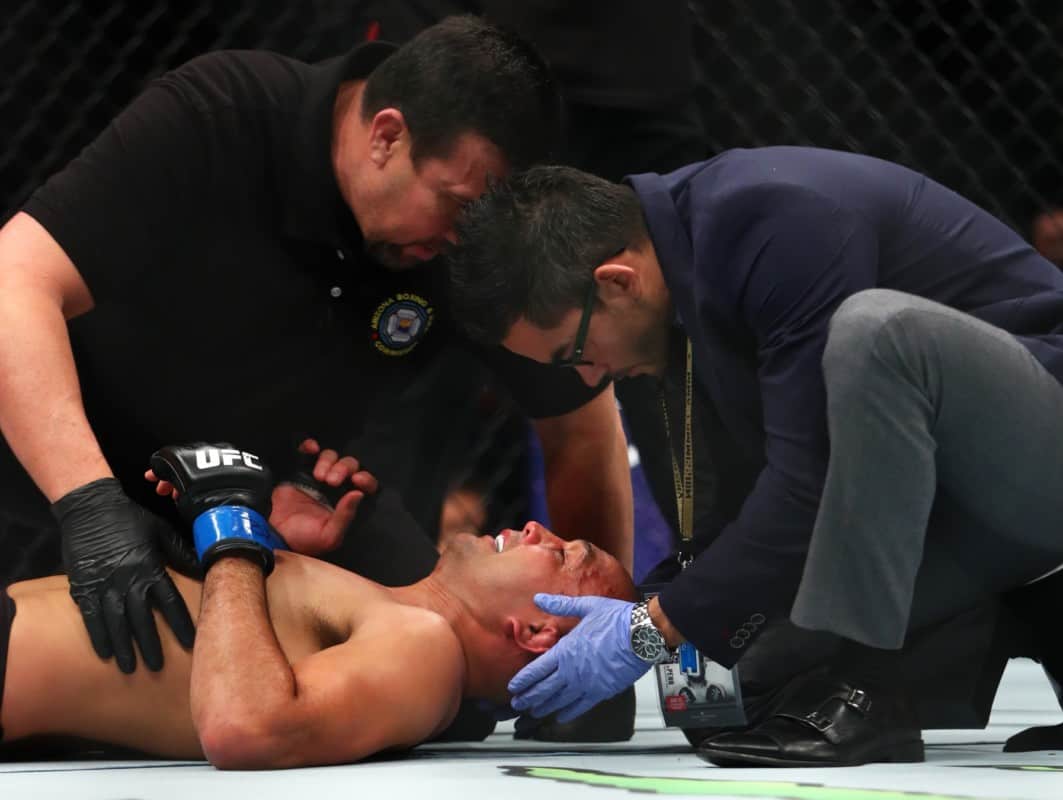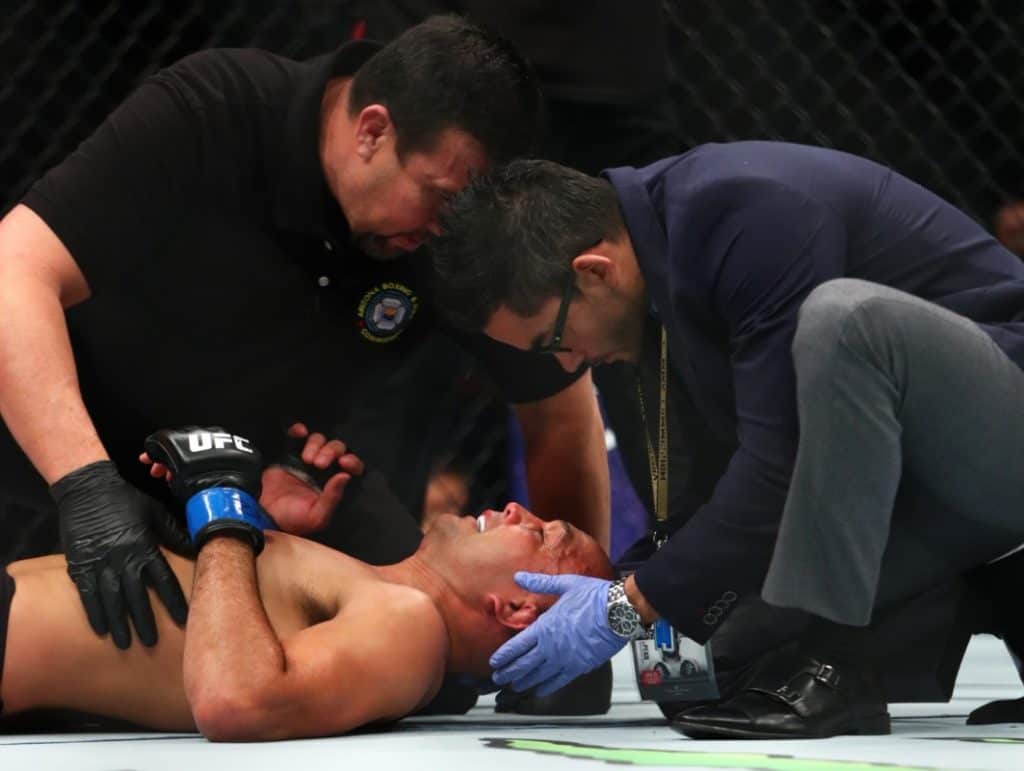 4. BJ Penn vs. Yair Rodriguez
Time waits for no man, a maxim that is no better demonstrated in former two-time champ BJ Penn's comeback fight against up-and-comer Yair Rodriguez in January of 2017.
While maybe seven years ago this bout would have been anything but a mismatch, by 2017, Penn was a shell of his former self. Before the Rodriguez booking, he had already been shellacked by Frankie Edgar in their third fight, which was back in 2014, leaving him with three years of ring-rust to fight through before even worrying about his much younger opponent.
As expected, Rodriguez put on a clinic on the former champ, battering him with flashy kicks before ending the fight early in the second round following a expertly-time front kick.
Penn looked outclassed from the first bell, but the Hawaiian is set to return to the cage once more against Dennis Siver in June.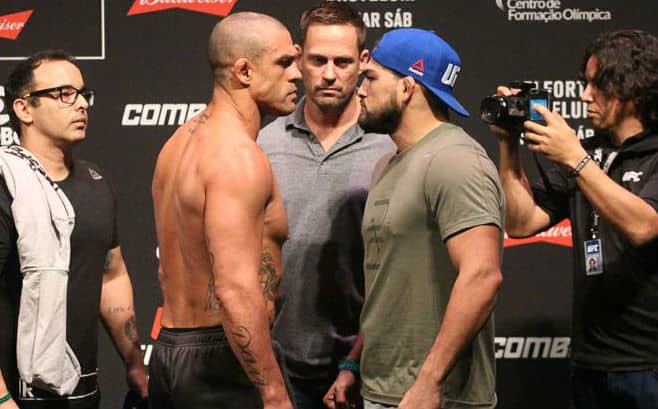 This fight falls into a similar mismatch category as Penn vs Rodriguez, because both Penn and Belfort are legends who at their peak terrorized their respective weight divisions.
Gastelum has had some setbacks during his UFC career, namely his issues making 170 pounds, but his young age and skill-set made him kryptonite to Belfort's nearly 40-year-old body. "The Phenom" had already lost three fights prior to the Gastelum booking, all of which he lost by technical knockout.
So it was hardly surprising to see Gastelum light up the legend and ultimately knock him out in the first round.
Belfort has one fight left on his UFC contract, but if the mismatch that was Belfort vs Gastelum is any indication, the Brazilian's days as a contender are clearly over. The KO loss to Gastelum surprised no one, making it a difficult mismatch to watch.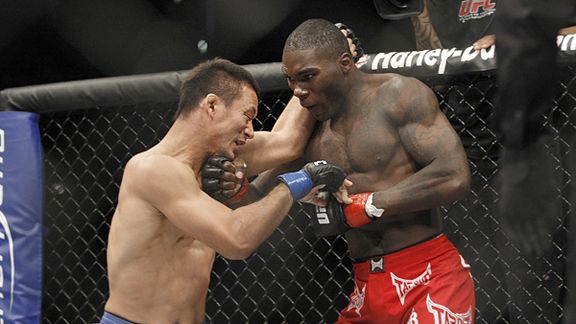 2. Anthony "Rumble" Johnson vs. Yoshiyuki Yoshida
In hindsight, this fight is even more of a mismatch considering "Rumble" now competes at light heavyweight.
But back in 2009, Johnson was a welterweight just trying to make a name for himself. Spectacular KO wins were interrupted by disappointing submission losses, but when the UFC booked "Rumble" against the severely undersized Yoshida for UFC 104, it was merely a matter of seconds as to how long it would take for Johnson to score the knockout.
Turns out, it only took "Rumble" 41-seconds to end the fight. Johnson absolutely dwarfed Yoshida, who appeared outgunned almost immediately.
Of course, now Johnson fights at 205 pounds, which is over 30 pounds than the weight of Yoshida. ""Rumble" is set to rematch current champ Daniel Cormier at UFC 210.
1. Mirko Cro Cop vs. Dos Caras Jr.
Coming in at the unenviable position of number one worst mismatch in MMA history, we have a freak show fight between a Mexican Lucha Libre pro wrestler with very little MMA experience, and one of the greatest heavyweights of all time.
To punctuate the surreal unfairness of it all, Dos Caras Jr. wore a pro wrestlers mask during the bout, which underlined the fundamental difference between the two.
Cro Cop punished the pro wrestler, beating him relentlessly before finishing the mismatch with one of his picture-perfect head kicks.
Dos Caras Jr. would continue to fight, ending his career with a respectable 9-5 record, yet he will forever be remembered as that guy in a mask who got kicked in the head by Cro Cop during his run at the top of PRIDE's heavyweight division.