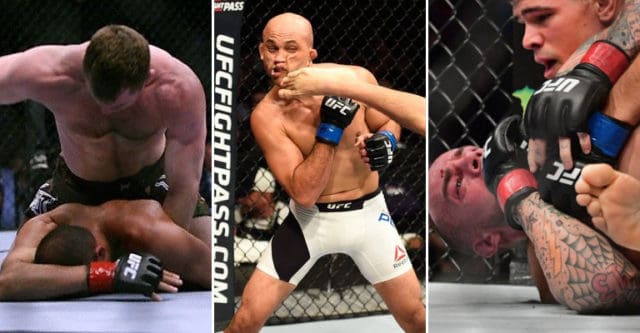 We've all watched a mixed martial arts fight where one fighter seemed outclassed from the moment the bout was scheduled.
Whether that fighter is facing skill or size obstacles, they still show up and fight, even when faced with insurmountable odds against them.
Take a look at the 10 biggest mismatches in MMA history:
10. Fedor Emelianenko vs. Zuluzinho
Anytime you have what might be the beast heavyweight mixed martial artist of all time in the ring, it may always seem a little lopsided.
That fact was no better demonstrated in his 36-second destruction of Brazilian behemoth Zuluzinho.
While Zulu was a formidable 6-foot-7 and over 400 pounds of human, his ridiculous size was not enough to overcome Fedor's unbelievable win streak and skillset.
A straight left hand planted the big man on his bottom. Fedor attacked with lightning quick instinct, and felled his foe before he was able to get to his feet from the very first punch landed.
If you enjoyed this story, please share it on social media!