Video – Ex-UFC star Ronda Rousey dropped on head during wrestling match: 'Last thing she needs is more CTE'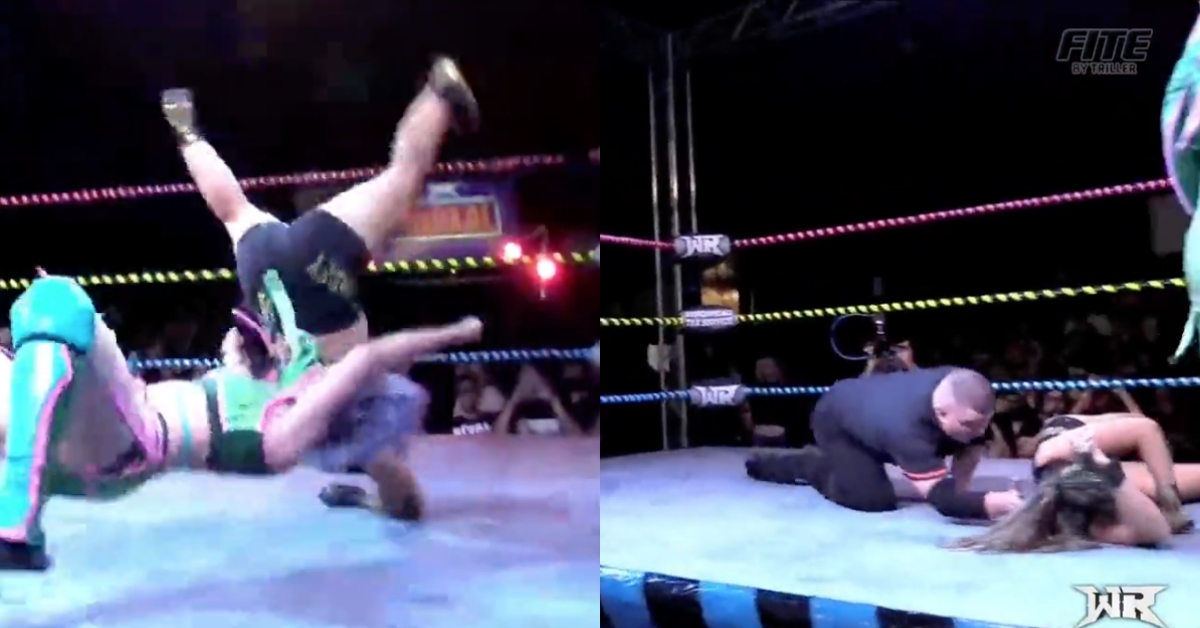 Former undisputed UFC bantamweight champion, Ronda Rousey has worried fans across social media overnight, after footage emerged of the Riverside native suffering a nasty bump during a recent professional wrestling match, appearing to land on her neck and head after a suplex attempt.
Rousey, a former undisputed bantamweight champion, has since turned to professional wrestling on the independent circuit in North America, following her departure from the WWE (World Wrestling Entertainment). 
The Riverside native has been sidelined from mixed martial arts competition since she headlined UFC 207 back in December 2016, suffering a blistering opening round knockout loss to former two-weight champion, Amanda Nunes in her return to the sport.
In the year prior, Rousey, a decorated judoka, suffered her first mixed martial arts loss, in the form of a spectacular second round high-kick KO loss to Holly Holm in the pair's bantamweight championship fight in Australia.
Fans express concern after Ronda Rousey's nasty wrestling spot
And this week, fans of Rousey have voiced their concern across social media, with one claiming the "last thing she needs is more CTE" – after footage emerged of the Californian taking a rather heavy and nasty bump during a professional wrestling spot, landing on her neck and head after finding herself on the receiving end of a suplex.
Linked with a potential return to the UFC for the majority of this year following the June retirement of former two-division champion, Nunes, Rousey's comeback at UFC 300 in April of next year has been definitively axed by CEO, Dana White, who confirmed neither her or former UFC heavyweight champion and fellow wrestling star, Brock Lesnar would return to the Octagon at the event.
"I get why everybody asks," Dana White said. "I love that everybody loves them like that, and with so much passion. I do, too. But they're definitely not coming back for UFC 300. I always had an incredible working relationship with Brock Lesnar. It's funny to say this because he's such a grouchy dude, but I consider Brock Lesnar a friend."

"I absolutely love Ronda Rousey," White explained. "She's one of the greatest athletes I've ever worked with. She's a pioneer, an inspirational figure for women, and an all-round badass for UFC. I'm focused on Madison Square Garden. But not, they're not coming back."
Do you expect Ronda Rousey to ever make a return to the UFC?