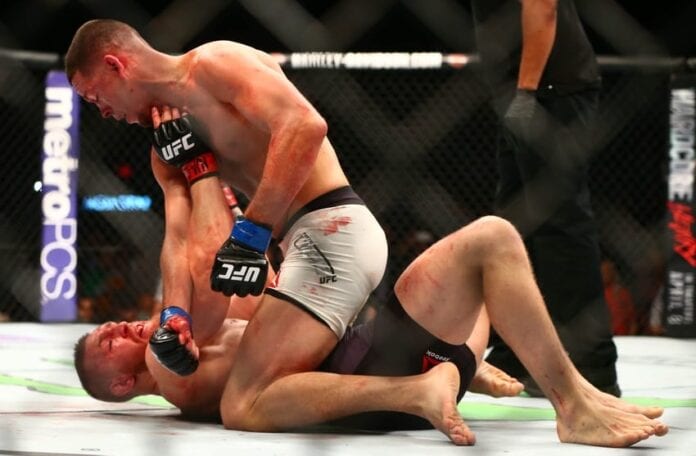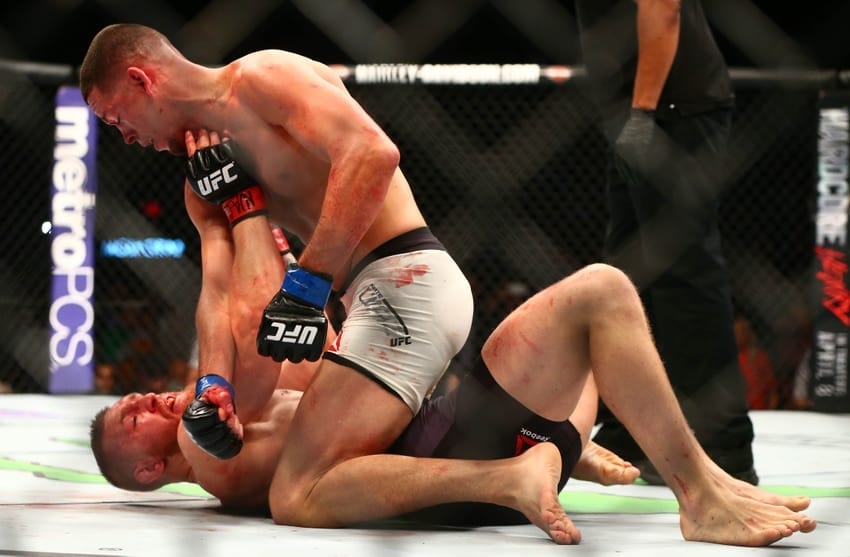 Wow, Nate Diaz also blasts Conor McGregor's haters and the trolls…
For those of you that thought the heated rivalry between Nate Diaz and Conor McGregor was still burning, this recent interview might change your mind. We are just 11 days removed from the madness of UFC 196, and the blockbuster pay-per-view card from Las Vegas, Nevada is still making front page news. The UFC featherweight champion Conor McGregor faced Nate Diaz in the main event of the evening, and it was more spectacular than any of us could've imagined.
To the surprise of many of 'The Notorious" fan base, the Irish boxer was not able to take Diaz out in the first round as he'd predicted. The chin of the Stockton Jiu Jitsu ace proved steadfast, and by round two it was clear who was going home with the victory. For the first time in McGregor's UFC career, he was in serious trouble, and Diaz's combinations began clipping the jaw on a regular basis.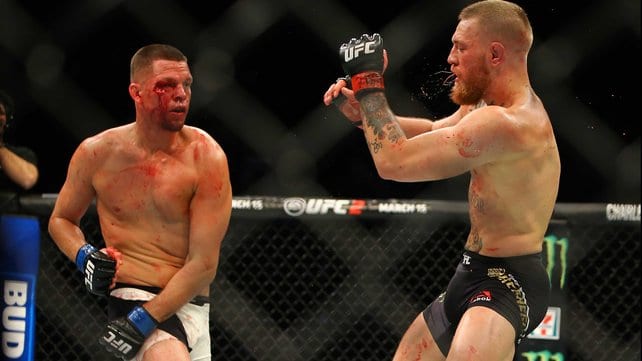 As UFC commentator Mike Goldberg might say, Diaz smelled the opening, and he wasn't going to let McGregor off the hook. All the trash talk and mentions of 'snitches in Stockton' had clearly put wind in the sails of Diaz, and it wasn't long before his own predictions began to come true. Everyone becomes a wrestler once they get hit, and McGregor did just that, shooting in for an ill fated takedown on the superior grappler. This marked the end of the fight before it had even happened.
The subsequent ground and pound from the mount, attempt to escape by McGregor, and Diaz sinking in the rear naked choke from the back was elementary.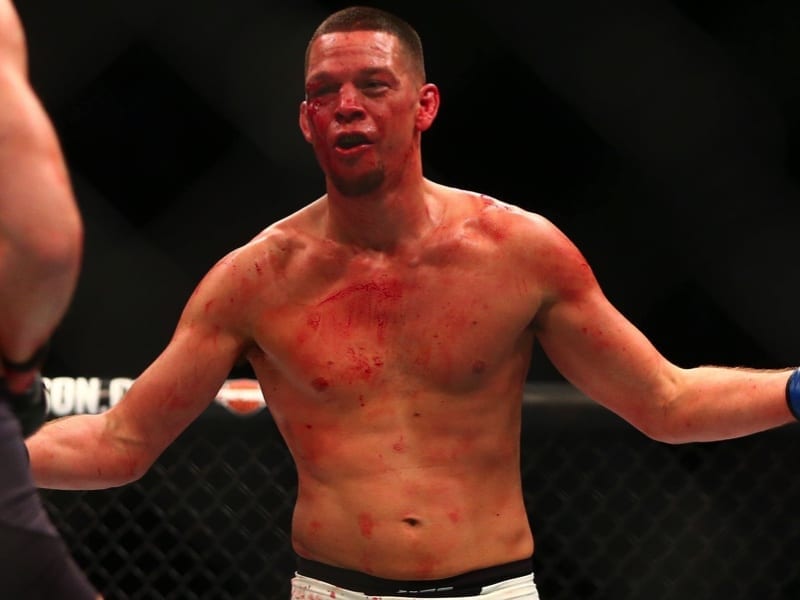 For once it was Conor McGregor on the receiving end of the taunts inside the octagon, he was a broken man, and Nate Diaz's corner were letting him know this throughout the final moments of the fight. As the featherweight champion tapped out, it was clear that welterweight was not the place for him, and that Diaz's Jiu Jitsu was simply superb. We also saw a huge backlash in the form of hateful memes and a strange scrutiny of McGregor for tapping out rather than going to sleep.
continue the story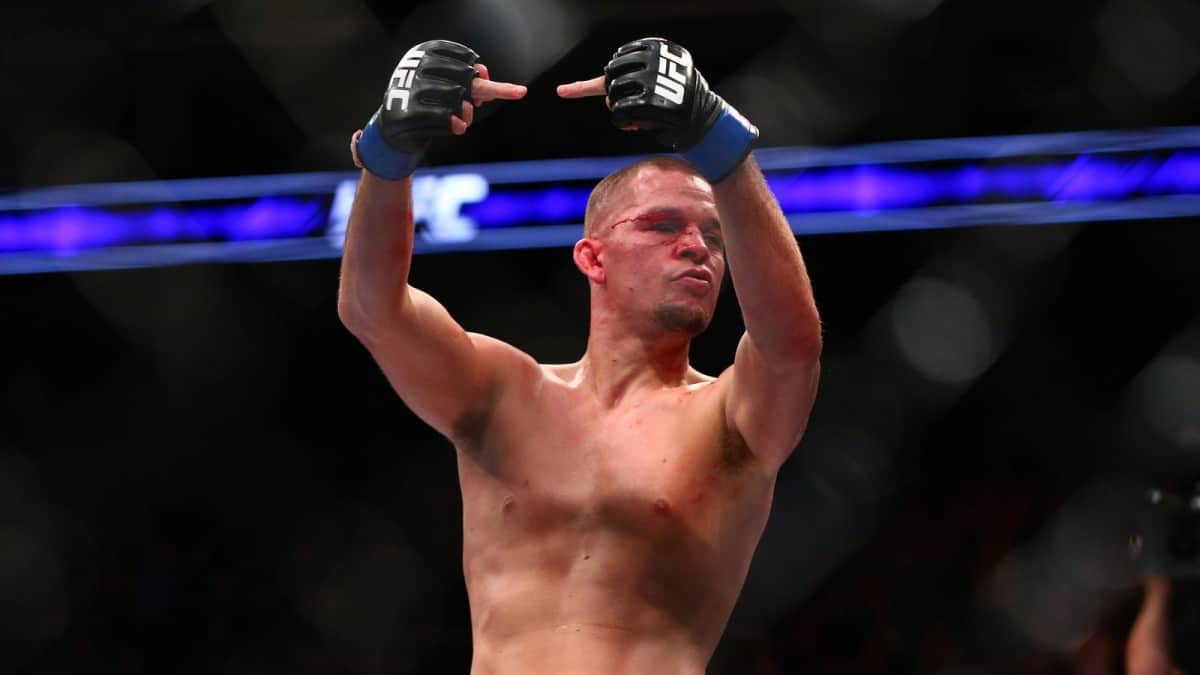 Nate Diaz put his middle fingers up to the plans of the UFC, but his tune was very different than the moments after the fight in his most recent interview. Speaking with MMAJunkie.com, the 209 native believes the criticism of 'The Notorious' is simply uncalled for.
"If you've got to tap out, you've got to tap out, I think Holly, she thought she was maybe going to get out. She had already gotten out of one (choke earlier in the fight) and she thought, 'I'm not quitting.' McGregor, he was (expletive) done. All the way done. It's all right. He had to tap out because there was no getting out of that. I don't think there's anything wrong with tapping out."
It was interesting to see that Diaz was giving McGregor some praise before they fought, claiming he was an entertaining fighter and that he thought the Irishman would do well in the future. Diaz also had some sage advice for Conor the next time he faces a solid grappler:
"It's a fight against the best fighters in the world; you've got to tap to that (expletive)," Diaz said. "You ain't getting out of it. You can tap out, or you can go to sleep. It's (expletive) the same (expletive). You tap out if you're caught. The thing is, that's what I think, is don't get caught."
[flowplayer id="342547″]