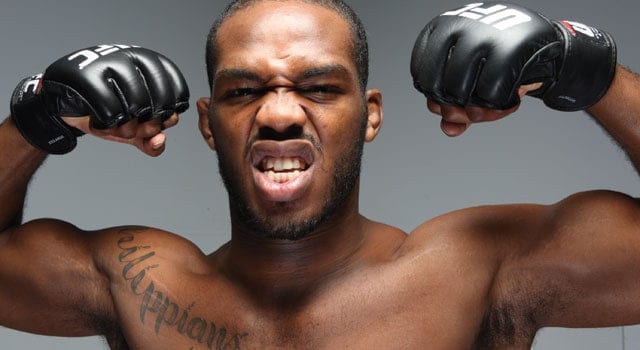 UFC light-heavyweight champion Jon Jones still reigns atop the UFC pound-for-pound rankings, but could UFC 179 change that?
The elite of the UFC's nine weight classes make up a tough top 10 pound-for-pound rankings list, and one that is notoriously hard to break in to. Much like the official rankings, my list is filled with the most dominant champions, although in slightly different order, and I have to disagree on one particular champ being in the top 10…..
My top ten UFC pound-for-pound rankings list for October 2014
1. Jon Jones
2. Jose Aldo
4. Cain Velasquez
6. Anthony Pettis
7. Ronda Rousey
9. Johny Hendricks
10. Renan Barao
I know what you're going to ask; what about TJ Dillashaw? I know, he beat Renan Barao and took his belt at UFC 173, but there is more than just their competition to consider; "Baron" has two recent wins over Urijah Faber, and also beat Eddie Wineland, Scott Jorgensen and Michael McDonald to total up an impressive last five wins.
I just can't see how "The Viper" makes the top 10 P4P after his only big win has been over Barao. I'd say that at bast Dillashaw is 11th, and a win over Dominick Cruz would certainly see the Alpha Male champion shoot well in to the top 10 rankings. Anderson Silva is just hanging on to his top 10 ranking, after spending years at the top of the busy list.
Demetrious Johnson sits at a solid fifth in my opinion, his latest outing against Chris Cariaso proving little to nothing in my eyes. Ronda Rousey and Anthony Pettis are tied in my mind, and "Showtime" fighting Gilbert Melendez will only impact his ranking if he loses to "El Nino".
The battle for number one in my P4P list is a close one, and perhaps could change after UFC 179. With Jon Jones coming off two decisions, and not set to fight until 2015, "Junior" could get that top spot if he knocks "Money" out in Brazil. Equally, a win over Daniel Cormier for "Bones" could well steal the #1 spot right back from Aldo.
Like it or not, expect to see Conor McGregor burst on to the pound-for-pound rankings if he racks up two more wins on the bounce. Dominick Cruz would probably re-enter the top 10 if he tops Dillashaw when they eventually fight, and Anderson Silva would likely barely remain in the top 15 if Nick Diaz beats him at UFC 183.
Simply for the amount of top level wins, welterweight champion "Bigg Rigg" deserves a top 10 spot, but expect Robbie Lawler to steal it from Hendricks if he takes the title at UFC 181. How to you feel about my list, agree or disagree?
Follow @Rorylowkick

Follow @LowKick_MMA

Tweet