In a sport as grueling and rigorous as mixed martial arts (MMA), injuries are bound to happen, and we have undoubtedly seen our fair share of them over the last few years.
As the sport continues to expand, and evolve, it seems as if new methods and measures are being used to lessen the amount of injuries endured, but at the end of the day, it's not always in a fighter's control.
Injuries in MMA have caused a plethora of fights and cards in particular to be crumbled, but we have also seen the injury bug put a hurting on individual fighters' careers as well.
Fighters can lose out on big paydays, and big opportunities if they are unable to remain healthy, and can even miss years of their prime due to being hurt.
That being said, let's take a closer look at five MMA careers that have been hindered by injuries: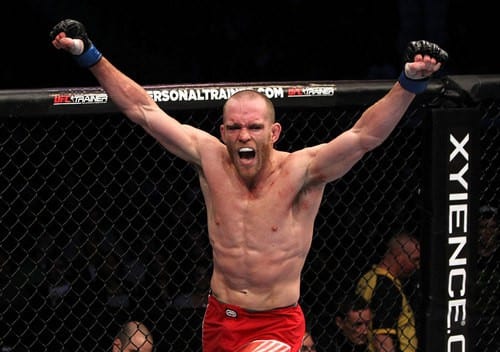 TJ Grant
Remember this guy? You may not and that's because he hasn't competed in over two years. The Canadian lightweight remains at only 31 years of age, but his career has seriously been hurt by injuries he has suffered.
After racking up five-straight wins between 2011-2013 including stoppages over Shane Roller, Matt Wiman, and former champion Gray Maynard, Grant was scheduled to take on then 155-pound champion Benson "Smooth" Henderson at UFC 164 in August 2013, but he was forced out of the bout due to a concussion.
Anthony Pettis would then go on to a submit Henderson to become the new champion, and the UFC had planned on having "Showtime" defend his title against Grant at UFC on FOX later that year, but Grant hadn't been cleared from his concussion and the bout ultimately fell through.
Having not fought since, it's unclear as to whether the Canadian will ever step back into the Octagon. If he doesn't, Grant can be proud of a career that saw him earn 17 finishes in 21 wins, but at the end of the day, could it have been more? Could he have been a world champion? We may never know thanks to the injury bug.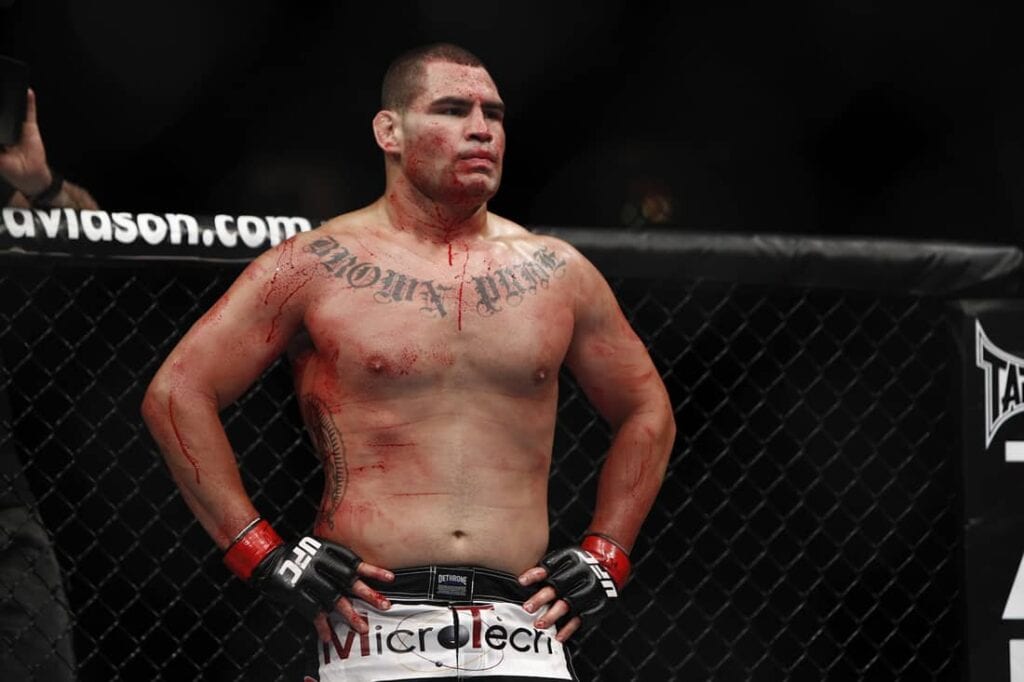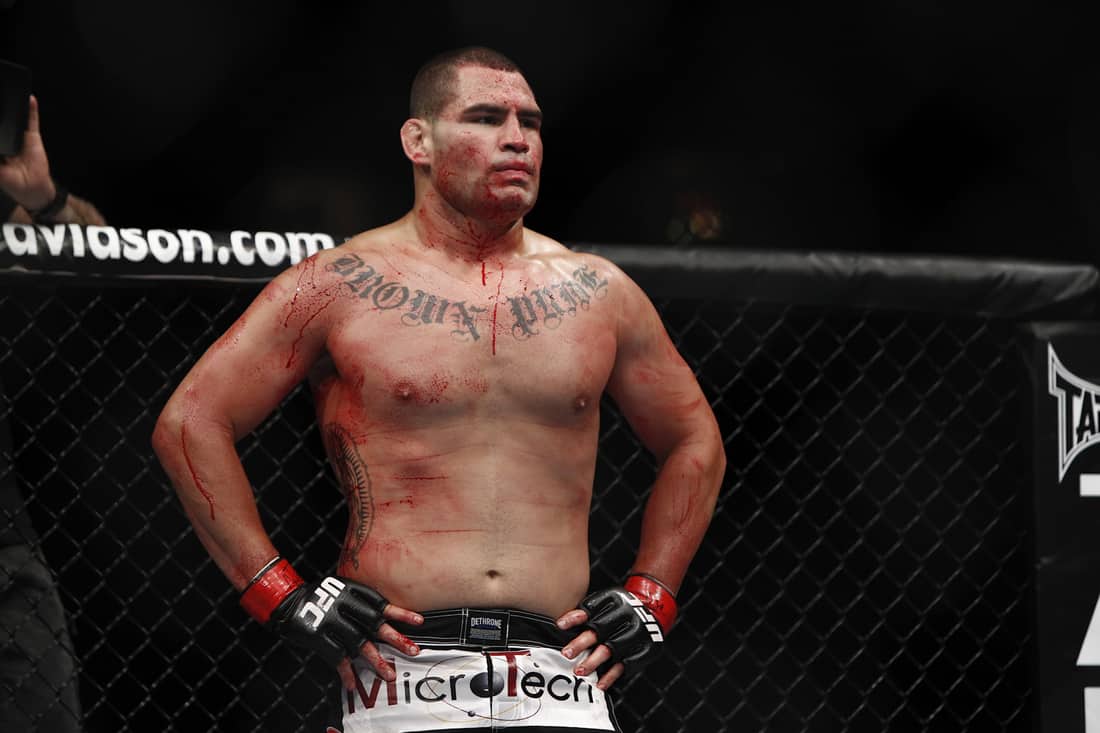 Cain Velasquez
Former UFC heavyweight champion Cain Velasquez was thought to be one of the greatest heavyweights to have ever competed in the sport, and he may very well be. That argument was of course severely depleted after he was utterly destroyed by current champion Fabricio Werdum last June, but Velasquez's career has also suffered due to his lack of activity due to injuries.
Prior to his bout with "Via Cavalo", Velasquez had missed all of 2014 with injuries and hadn't competed in nearly a year and a half, but his problems staying healthy had begun years before.
In a 2010 bout with former champion Brock Lesnar, Velasquez tore his rotator cuff, an injury that would require surgery and force to the American Kickboxing Academy (AKA) standout to spend some time on the shelf. The Mexican-American would then re-injure the shoulder just a week before his scheduled UFC on FOX 1 title fight with Junior dos Santos, a fight Velasquez would lose by knockout.
Despite eventually meeting Werdum last June, Velasquez was originally scheduled to meet the Brazilian at UFC 180 last October, which marked the UFC's first trip to Mexico, an event that Velasquez deeply wanted to be a part of. However, he was once again set back, as he was forced to pull out of the fight after suffering a torn meniscus and a sprained MCL in his knee.
The ex-heavyweight boss has clearly missed out on some big opportunities, and it's unclear how much of his fighting career has been held back by injuries, as he's clearly suffered quite a bit of them.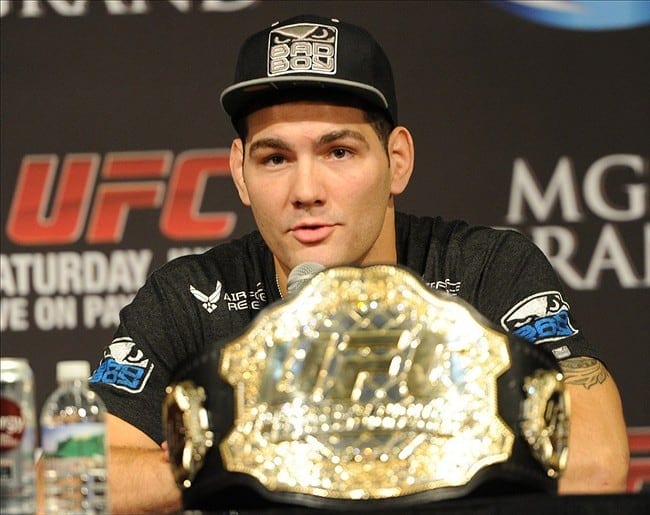 Middleweight champion Chris Weidman has already established quite a bit in his young title reign. He has taken out Anderson Silva, the man many consider to be the greatest of all-time, twice, as well as Brazilian legends Lyoto Machida, and Vitor Belfort.
However, like Velasquez, Weidman hasn't always been able to remain very active, suffering numerous injuries over the course of his career. First off, the current 185-pound boss took his UFC debut on short notice while nursing a rib injury which is a start no one would ask for, although he went on to win the bout.
Later, Weidman was forced out of a scheduled UFC 155 bout with Tim Boetsch due to injury.
After defeating Silva twice, the New Yorker was set to put his title on the line against Machida at UFC 173, a bout that was delayed due to a Weidman knee injury that would require minor surgeries on both of his knees.
Weidman's next bout against Belfort was actually rescheduled three times, once due to Belfort drug test issues, but twice due to injuries suffered by the champion. Weidman was forced out the scheduled UFC 181 bout due to hand injury, and then had to pull out of the scheduled UFC 184 bout once again due to injury.
The Serra-Longo product has remained impressive, and has the opportunity to do truly great things in the sport, but it sure would be easier without all of the injuries.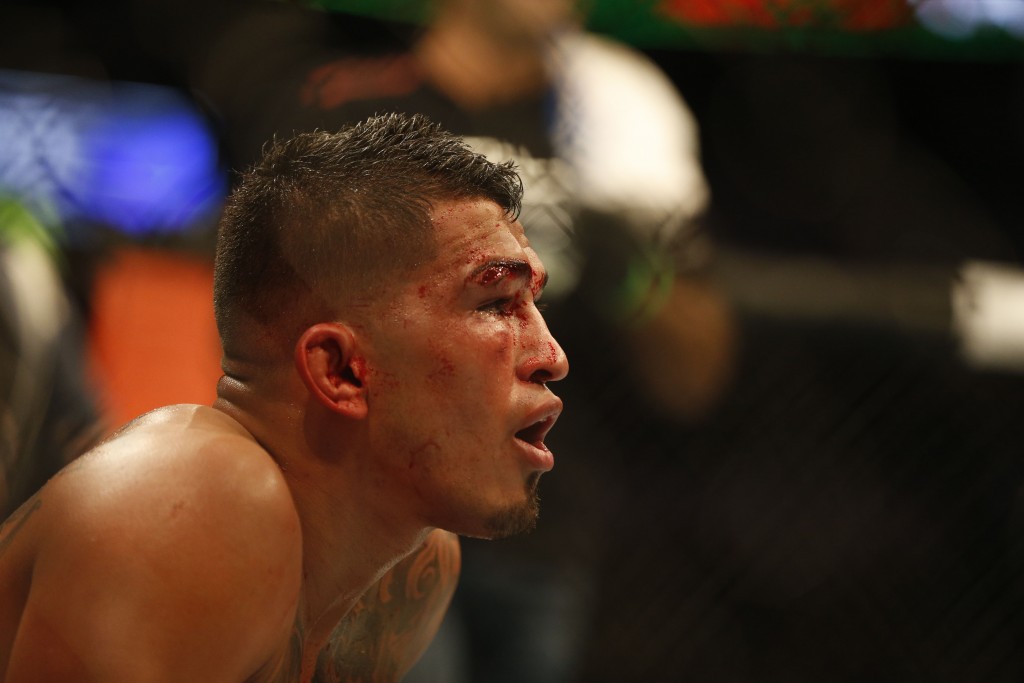 Anthony Pettis
Anthony "Showtime" Pettis, another former champion who has been banged up a bit too much over the years.
Much of Pettis' 2012 was spent dealing with injuries, but he seemed to be destined for greatness when he returned to destroy Donald Cerrone at UFC on FOX 6 in 2013. "Showtime" was offered a lightweight title shot, but instead decided to head down to featherweight to challenge long-time champion Jose Aldo in what would have been an absolutely massive bout between two of the best strikers in the world.
As you may have suspected, however, Pettis was forced out of the proposed bout with Aldo due to a knee injury. After recovering, he went on to challenge Henderson for the lightweight title, a title he would ultimately win.
Scheduled to make his first title defense against Josh Thomson that December, "Showtime" would pull out with yet another knee injury, and would not compete until December of the next year, spending nearly a year and a half on the sidelines.
Pettis would eventually lose his title last March after being steamrolled by current champion Rafael dos Anjos, but his injury troubles haven't healed.
After losing in March, "Showtime" looked to make a quick rebound by taking on Myles Jury in July, but you guessed it, Pettis pulled out with an elbow injury.
He is now set to take on former Bellator champion Eddie Alvarez in January in hopes of nearing another title shot, but it's safe to say that Pettis' world class skill set has been hit hard by injuries over the years.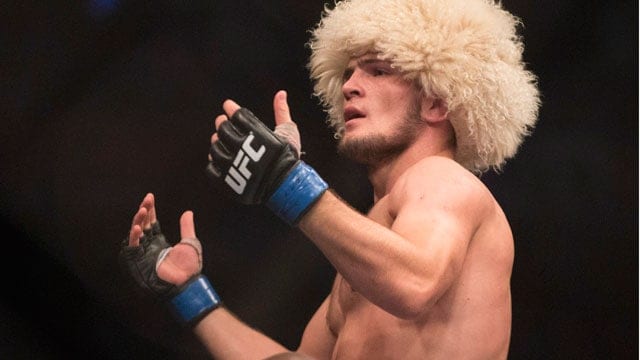 A dominant, undefeated Dagestani wrestler Khabib "The Eagle" Nurmagomedov is a man that could very well be the UFC lightweight champion if it wasn't for …. INJURIES!
Nurmagomedov stormed into the UFC, quickly compiling six-straight wins, and ironically enough, his last win happens to be a one-sided decision win over current champion dos Anjos. But that was in April 2014, and "The Eagle" has been out of action ever since.
The UFC had then planned on matching up the rising contender against current title challenger Donald "Cowboy" Cerrone, which would have been a huge fight for Nurmagomedov, at last September's UFC 178, but the fight was canceled minutes after it was reported due to a knee injury suffered by "The Eagle".
Then set to meet Cerrone at UFC 187 last May, Nurmagomedov pulled out again with yet another knee injury.
Most recently, the highly touted contender was set to make his anticipated return against the surging Tony Ferguson at December 11's The Ultimate Fighter (TUF) 22 Finale, but it was reported last week that he had suffered a rib injury in training and wouldn't be able to fight.
Nurmagomedov has now said that he is unsure of his fighting future, and it would be a crime if he never stepped back into the Octagon and seized his full potential, and that would all be due to injuries.