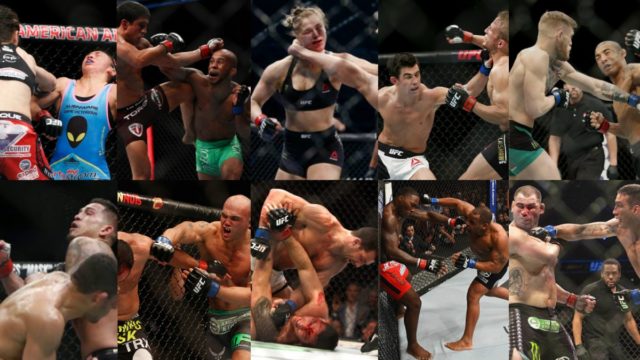 Check out the full list of current UFC champions and how they came to conquer their divisions. Who is your favorite UFC champ right now?
The current crop of UFC champions is an interesting scene. There's been new marquee divisions emerge over the recent years, and also the heaviest and lightest divisions continue to struggle in their own respects. We've seen a changing of the guard unlike ever before, as all but the flyweight title have changed hands in the last year. It's crazy when you think about it, as it appears to be getting even harder to be what's considered a 'long reigning' champion.
Enjoy this video made by our in house editor, and check out the breakdown of each current UFC champ.
In honor of the UFC champions that are in place as of today (2/5/2016), we've compiled a list of current UFC title holders and how they won their belts. Enjoy.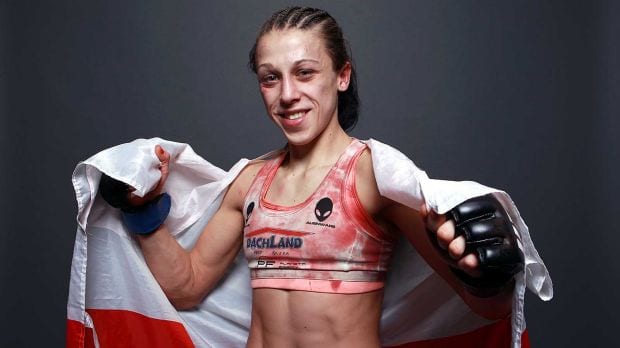 Joanna Jedrzejczyk
UFC women's strawweight champion Joanna Jedrzejczyk holds all the records at the lowest weight class right now. She is one of the most dominant fighters ever to cross over from the world of Muay Thai, is unbeaten at 11-0 in her mixed martial arts career, and arguably has the best striking in the sport today.
Facing Carla Esparza at UFC 185 in March 2015, a night where two titles changed hands, Joanna 'Champion' scored a brutal TKO over a bewildered Esparza.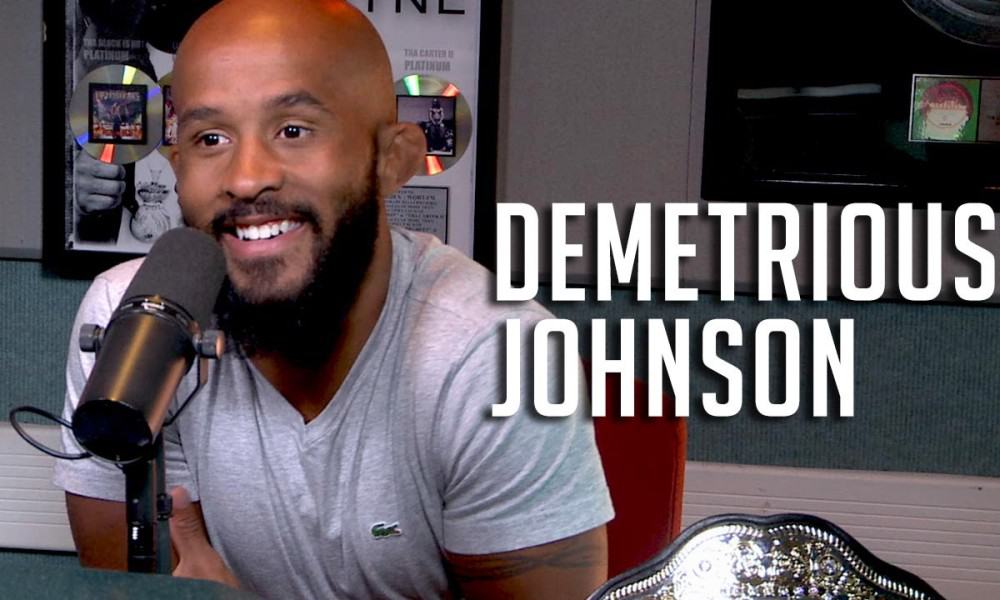 Mighty Mouse
Demetrious Johnson is the dominant champion of the UFC flyweight division, but is highly unheralded in his pursuit. Currently riding a nine fight unbeaten streak, seven as champion, he's rumoured to face Henry Cejudo next time out.
He is the only ever UFC flyweight champ, having won the belt after a tournament in 2012, defeating Joseph Benavidez by decision. As that's 25 minutes of action though, we'll show you the rematch, where he blasted 'J-Bo' with a stunning first round knockout: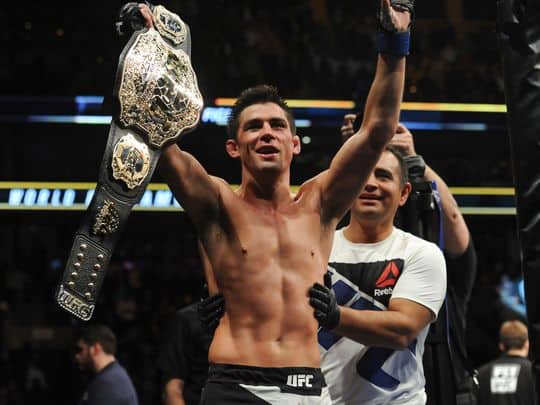 Dominick Cruz
The original UFC bantamweight champion was forced to vacate his belt after years of career threatening injuries to his lower body, making his most recent win so much more special. A brief comeback against Takeya Mizugaki in 2014 showed 'The Dominator' was still very motivated, and it sparked a rivalry with the champ of the time, TJ Dillashaw.
The rivalry was settled at UFC Fight Night 81, where Cruz edged his rival on the judge's scorecards with his incredible footwork.
Check it out:
Skip to page 2 to continue the list…
If you enjoyed this story, please share it on social media!