Check out the full list of current UFC champions and how they came to conquer their divisions. Who is your favorite UFC champ right now?
The current crop of UFC champions is an interesting scene. There's been new marquee divisions emerge over the recent years, and also the heaviest and lightest divisions continue to struggle in their own respects. We've seen a changing of the guard unlike ever before, as all but the flyweight title have changed hands in the last year. It's crazy when you think about it, as it appears to be getting even harder to be what's considered a 'long reigning' champion.
Enjoy this video made by our in house editor, and check out the breakdown of each current UFC champ.
In honor of the UFC champions that are in place as of today (2/5/2016), we've compiled a list of current UFC title holders and how they won their belts. Enjoy.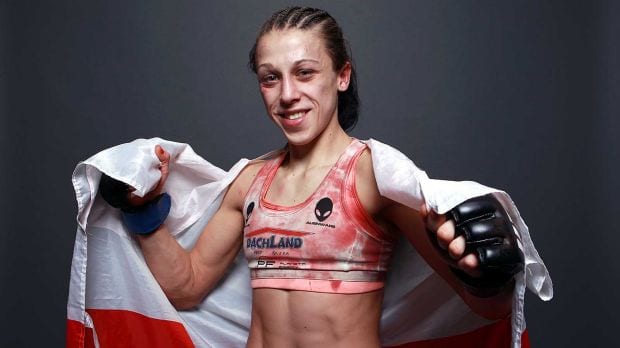 Joanna Jedrzejczyk
UFC women's strawweight champion Joanna Jedrzejczyk holds all the records at the lowest weight class right now. She is one of the most dominant fighters ever to cross over from the world of Muay Thai, is unbeaten at 11-0 in her mixed martial arts career, and arguably has the best striking in the sport today.
Facing Carla Esparza at UFC 185 in March 2015, a night where two titles changed hands, Joanna 'Champion' scored a brutal TKO over a bewildered Esparza.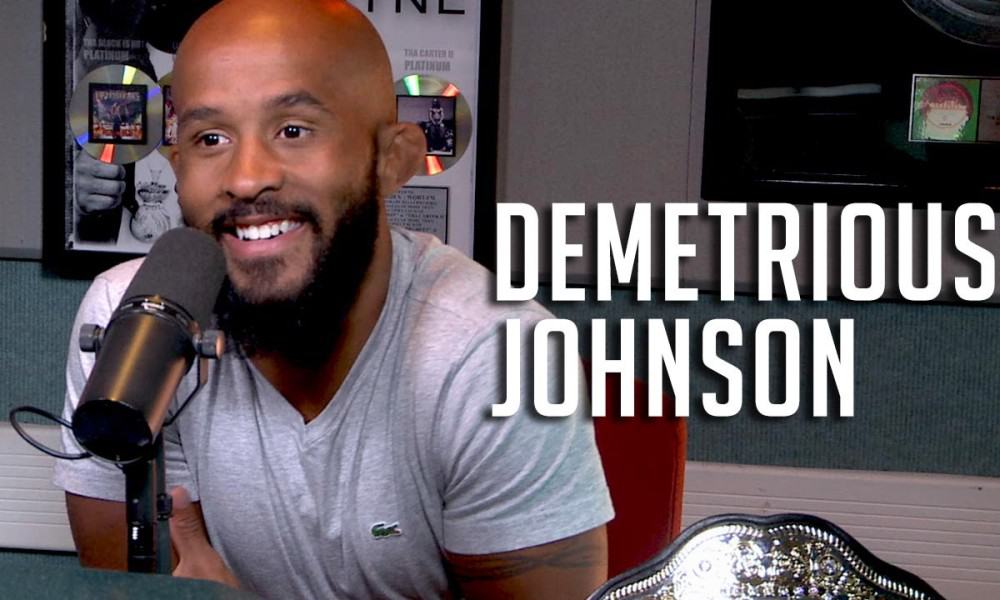 Mighty Mouse
Demetrious Johnson is the dominant champion of the UFC flyweight division, but is highly unheralded in his pursuit. Currently riding a nine fight unbeaten streak, seven as champion, he's rumoured to face Henry Cejudo next time out.
He is the only ever UFC flyweight champ, having won the belt after a tournament in 2012, defeating Joseph Benavidez by decision. As that's 25 minutes of action though, we'll show you the rematch, where he blasted 'J-Bo' with a stunning first round knockout: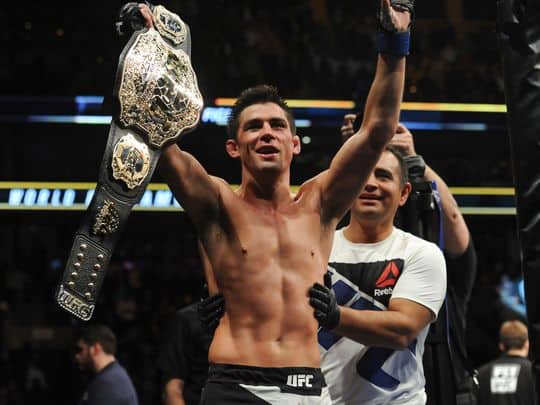 Dominick Cruz
The original UFC bantamweight champion was forced to vacate his belt after years of career threatening injuries to his lower body, making his most recent win so much more special. A brief comeback against Takeya Mizugaki in 2014 showed 'The Dominator' was still very motivated, and it sparked a rivalry with the champ of the time, TJ Dillashaw.
The rivalry was settled at UFC Fight Night 81, where Cruz edged his rival on the judge's scorecards with his incredible footwork.
Check it out:
Skip to page 2 to continue the list…

Holly Holm
Holly Holm is pone of the most impressive fighters of 2015, as she took out the formerly dominant champion Ronda Rousey in a way very few thought possible. At UFC 193, Holm took the place of 'Rowdy' as the new undisputed and undefeated woman's bantamweight champion, with a finish that will live on forever.
Check out the head kick heard around the world: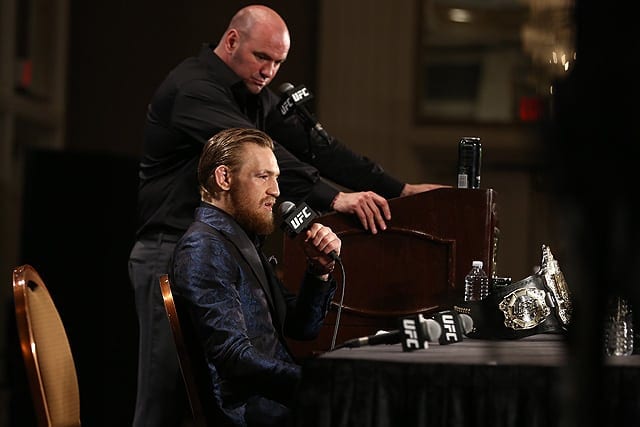 Conor McGregor
Possibly the most crazy finish on the list, Conor McGregor's knockout of Jose Aldo was truly a sight to behold. After a massively hyped fight between the two fell through at UFC 189, they finally met on December 12 at UFC 194, and it would prove to be Aldo's lowest moment in the sport, and McGregor's peak.
Just 13 seconds in to the first round came arguably the most notorious title fight knockout in the promotion's history. The Irish striker moves up to lightweight to challenge Rafael dos Anjos for the belt at UFC 196.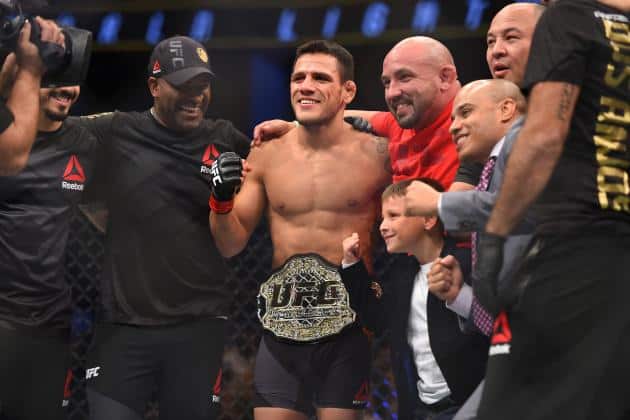 Rafael dos Anjos
The lightweight champion made a huge run in late 2014 to present, which saw him absolutely dominate the highly hyped Anthony Pettis to claim the belt. The Brazilian grappler ruled over 'Showtime' at UFC 185 with a mix of grinding grappling and powerful striking, scoring one of the biggest upsets in UFC title fight history.
RDA could raise his stock to all-time legendary status if he's able to beat the featherweight champion Conor McGregor at UFC 196. The UFC 185 event highlights in slow motion: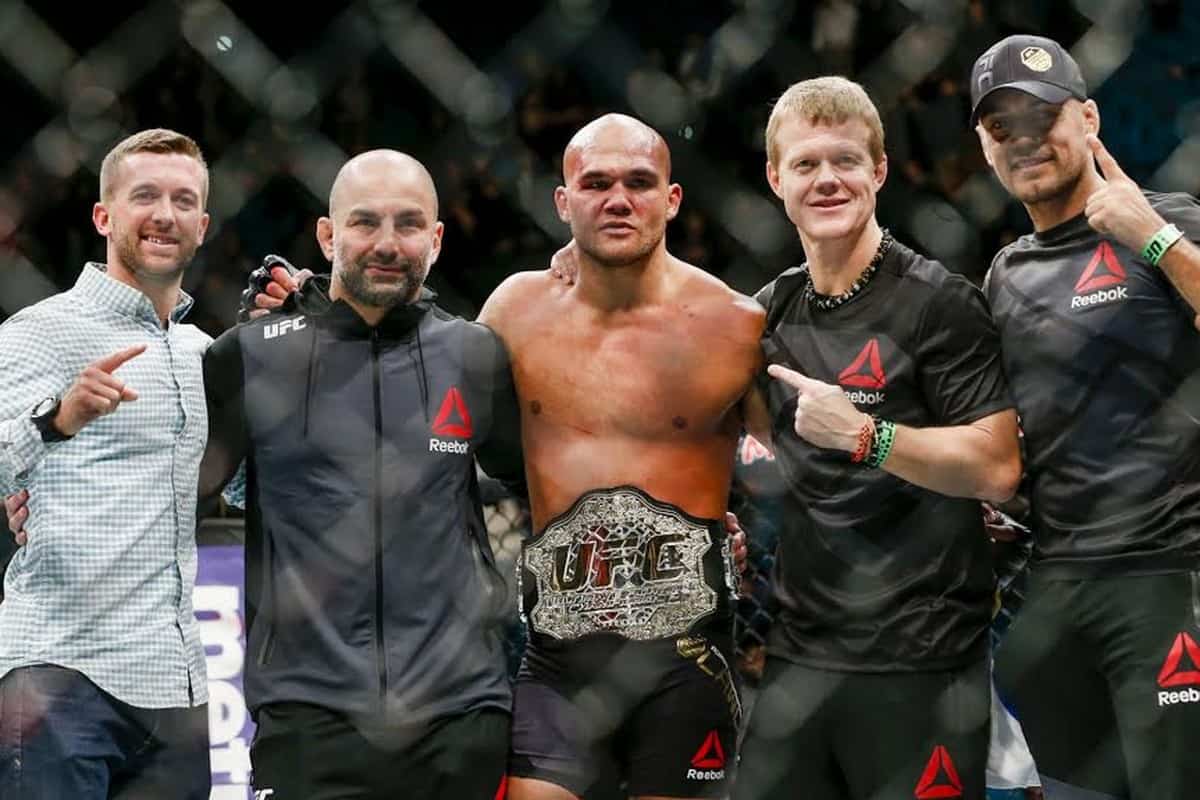 Robbie Lawler
The current welterweight champion came in to post with a clean cut decision win over Johny Hendricks in their second meeting at UFC 181. "Ruthless' had seen mixed form after his early years in the UFC, fighting for Strikeforce and other organizations before returning for one of the greatest stories of resurgence in MMA history.
He has gone on to defend in all out wars against Rory MacDonald and Carlos Condit, and his next fight is rumoured to be huge! Let's enjoy his Ruthless highlights.

Skip to page 3 for the finish of the list…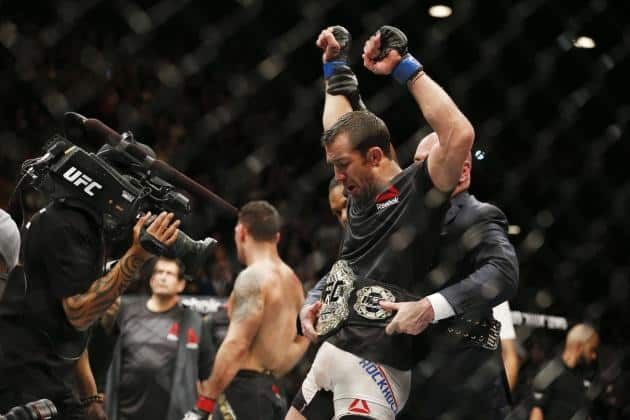 Luke Rockhold
The former Strikeforce middleweight champion Luke Rockhold finally realised his potential at UFC 194, winning the strap against Chris Weidman in a bloody back-and-forth battle. The later rounds were all 'Rocky,' as he splattered Weidman's DNA all over the canvas in a gruesome scene.
With Yoel Romero now out of the running because of his USADA violation, an immediate rematch is planned for Rockhold and Weidman at UFC 199.
Relive their first fight: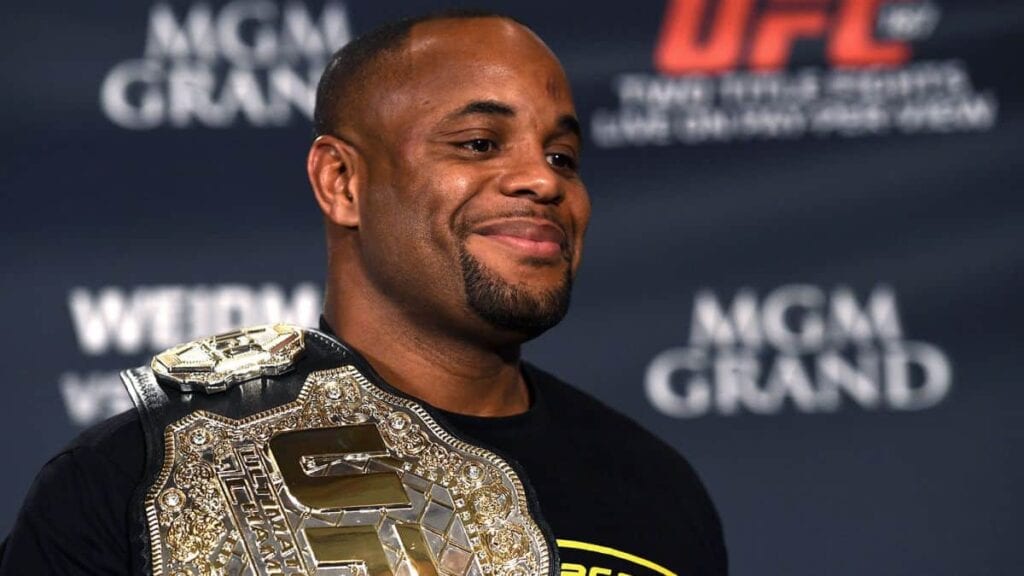 Daniel Cormier
After his crushing defeat at the hands of Jon Jones in early 2015 at UFC 182, Daniel Cormier's UFC 187 title bout with Anthony Johnson was truly a feel good moment for his fans. The new champion claimed Jones' vacated title with a spirited win, following some dicey moments against the heavy hitting 'Rumble' in the early goings.
Now heavily rumoured to face Jones in a rematch at UFC 200, it's time for the former Olympian to fire on all cylinders, as he still maintains he wasn't all there in their first fight.
Check out the highlights of when DC won the belt: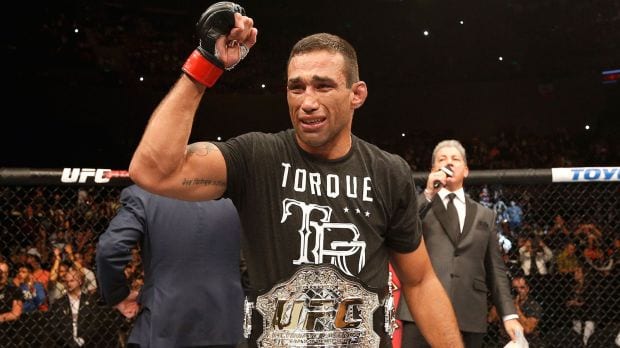 Fabricio Werdum
The massive underdog that beat Fedor Emelianenko back in the Strikeforce days struck against at UFC 188 against Cain Velasquez. Fabricio Werdum proved that odds are only good for making bets, as he battered an unprepared Velasquez before choking the formerly dominant ruler, forcing the tap and winning the belt in style.
A rematch was booked for UFC 196, but we all know how that turned out. Check out the Werdum vs Velasquez highlights, and thanks for stopping by!