In 2001, Frank and Lorenzo Fertitta purchased the struggling UFC organization for just $2 million, and alongside President Dana White they successfully built it into a powerhouse that 15 years later would lead to the largest franchise sale in sporting history.
In July of 2016, talent agency WME-IMG purchased the company for a staggering $4.2 billion, and a month later officially took the reigns, ushering in a new era for MMA's leading organization.
At the time UFC was at an all-time high and the new owners couldn't have picked a better week to take charge, with UFC 202: McGregor vs. Diaz II delivering a record 1.65 million pay-per-view buys that same weekend.
With that in mind, it's remarkable to think that less than a year later the UFC is now in the midst of a slump, with fans and fighters alike having become increasingly disgruntled under the new regime, while the stats tell their own story: just 800,000 PPVs sold in the first quarter of 2017, compared to almost 2.5 million in 2015 and 2.2 million in 2016.
In this article we'll look at the reasons for this troubling decline, highlighting eight key missteps by the UFC since the new owners took charge.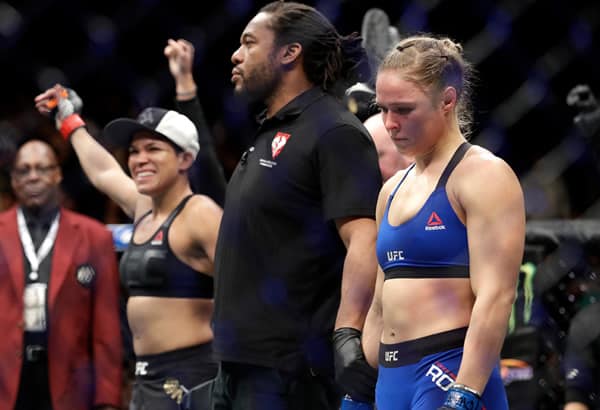 Ronda Rousey's Comeback Fight
Ronda Rousey had a huge role to play in the UFC's rise in popularity over the past few years, but by the time WME-IMG took the reigns, Rousey's hype train had been derailed by a devastating KO loss to Holly Holm.
Rousey's striking deficiencies had been painfully apparent that night, while psychologically it was clear that she'd also been exposed as she suddenly vanished from the limelight afterwards and admitted later that she'd considered suicide.
With that in mind, the smart move would have been to hand Rousey a tune-up fight for her return a year later.
There was going to be a huge level of interest in her comeback no matter who she fought, so why not give her an opportunity to earn a confidence-boosting win that could lead to higher stakes match-ups the following year?
Instead the UFC made a critical strategic error by throwing Rousey straight back into a title shot with newly crowned champion, Amanda Nunes, a superior striker and ruthless finisher riding high on a wave of confidence.
On paper it was a terrible match-up for Rousey, and in reality it proved to be even worse as Nunes took just 48 seconds to dismantle her by TKO.
That humiliating loss has cost the UFC dearly as it appears to have convinced the superstar to bring her career to a premature conclusion.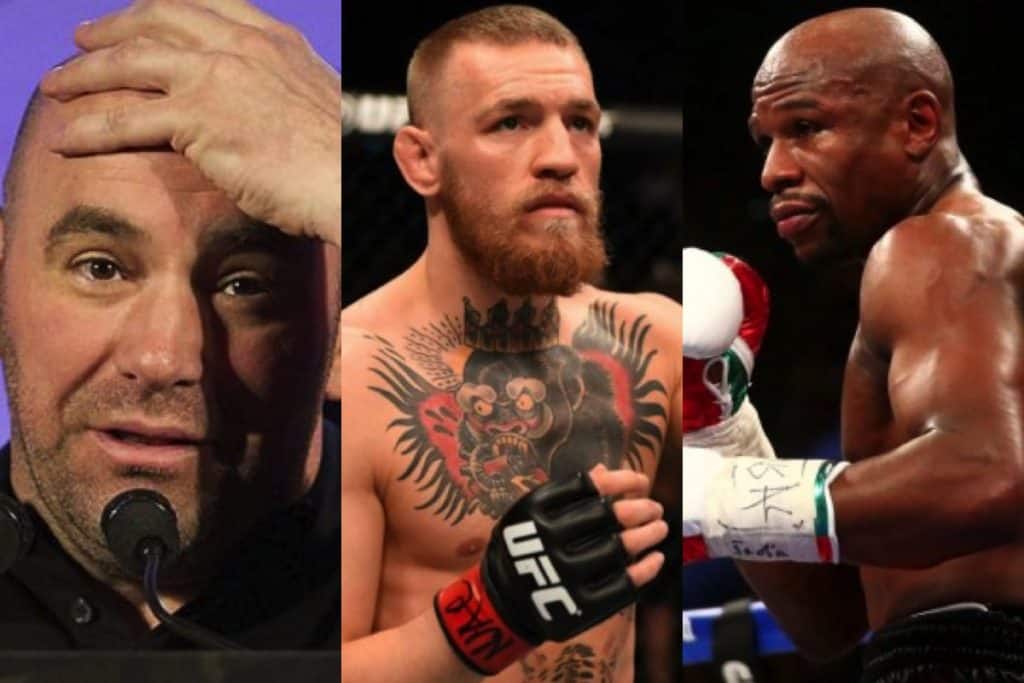 Greenlighting McGregor vs Mayweather
There's no doubt that a rumored boxing match between Conor McGregor and Floyd Mayweather Jr. would be a fascinating spectacle and a massive moneymaker for all concerned, but there are serious concerns about whether this is the best strategic long-term move for the UFC and the sport in general.
McGregor's chances of beating one of boxing's best-ever fighters at his own game are slim to none in the eyes of many experts, and if he is schooled in the ring, then not only would his reputation take a heavy hit, but the sport as a whole would inevitably come away with a black eye too, and with the whole world watching, that would leave a lasting impression.
Given that McGregor would reportedly be set to make in excess of $75 million for the fight, there's also a legitimate concern that he may just take an extended hiatus, continue to pursue more boxing fights, or even hang up his gloves for good.
Even in the best case scenario, he's still going to be out of the Octagon for at least a year, while the top end of the lightweight division has now been left in limbo without its champion, and other UFC stars now seem more interested in landing lucrative crossover fights in the boxing world rather than focusing on their MMA careers.
The big winner here would appear to be the sport of boxing, which has often played second fiddle to the UFC in recent years, but could now use McGregor's popularity to propel their own sport back to the top at MMA's expense.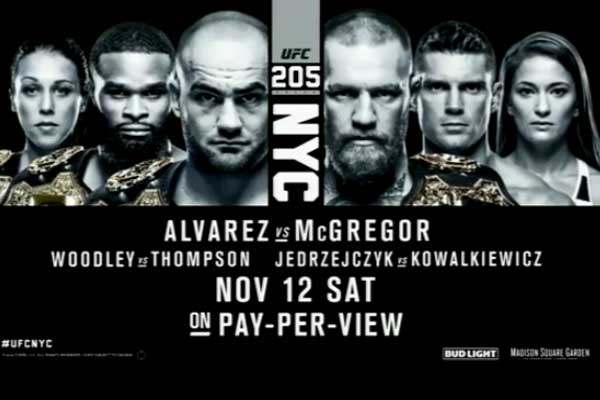 Over-Stacking UFC 205
Fans were promised a massive event for UFC 205 at Madison Square Garden in NYC this past November, and sure enough an unprecedented three-title bouts were unveiled, including a headlining superfight between 145-pound champ Conor McGregor and 155-pound titleholder Eddie Alvarez.
It was a stellar card from top to bottom, featuring seven current or former champions, but there was a price to be paid for putting almost all their eggs in one basket.
At the turn of the year, the resulting hangover hit like a hammer as it became apparent that the promotion had used so many of their champions and big-name stars that they were now running on empty, leading to a PPV event scheduled for January being scrapped.
Even after that they still struggled to piece together a PPV the following month, with UFC 208: Holm Vs De Randamie being a lackluster offering that drew just 200,000 buys.
Subsequent cards have also suffered, and with the first quarter of the year now having fizzled out there's a palpable sense that the UFC has lost much of their previous momentum, magnified by the fact that shows like UFC 205 have raised people's expectations to a level they simply can't sustain.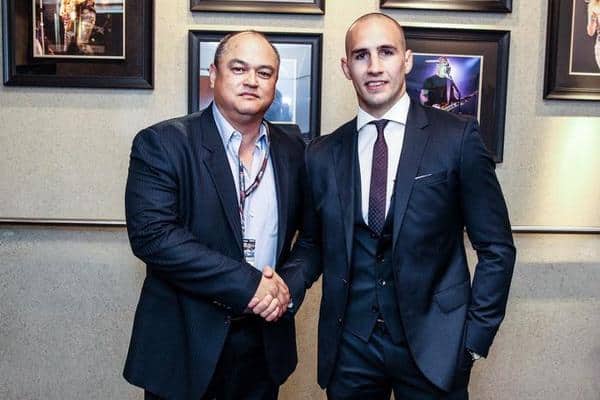 Letting Notable Stars Leave
A troubling trend since WME-IMG took the reigns at UFC HQ has been the number of noteworthy fighters who have been allowed to leave.
The ink was barely dry on the UFC's new deal when one of the welterweight top contenders Rory MacDonald left for Bellator, and the likes of Ryan Bader, Lorenz Larkin, Michael McDonald and Kyoji Horiguchi have also walked.
It seems the UFC are unwilling to get into a bidding war with the likes of Bellator for fighters who aren't proven 'needle movers' who can draw on pay-per-view.
Nevertheless, the aforementioned fighters were all top-10 contenders in their respective divisions, including four former title contenders, and their departures have unquestionably weakened the UFC's roster.
Conversely, Bellator has gained more credibility, and thanks to their strengthening roster they are now planning another push into the PPV market, making them an even more appealing option for unsettled UFC fighters.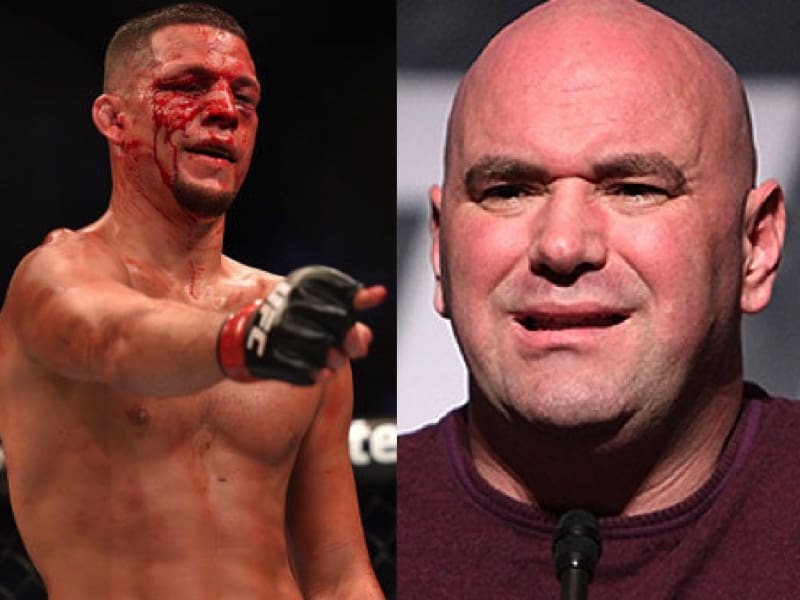 Failing To Promote Fighters Properly
Given that WME-IMG are first and foremost a talent agency, you would think they would be well suited to developing stars in the UFC.
Instead, they've been largely focusing their attention on the handful of established marquee stars they already have, while overlooking opportunities to build new ones.
For instance, despite being the champion, Amanda Nunes barely got a mention in the pre-fight promotion for her blockbuster fight with Ronda Rousey, which led to even UFC color commentator Joe Rogan publicly questioning the company's marketing strategy.
'The Karate Hottie' Michelle Waterson is one of the few fighters to get a noticeable promotional push, and she was an obvious choice, but the UFC's failure to also shine the spotlight on her next opponent, the young, talented and marketable Rose Namajunas again backfired when she emerged victorious.
It's not just an issue with female fighters either.
Thanks to his blockbuster fights with Conor McGregor, Nate Diaz now has mainstream recognition, he's a fan favorite and brings fireworks every time he fights, yet there's still a reluctance on the UFC's part to get behind him, and Dana White has publicly doubted his ability to draw on PPV.
Even established superstar Georges St-Pierre's comeback has been mishandled from a PR perspective, with White repeatedly claiming late last year that the former champion's heart wasn't in fighting anymore, in what appeared to be a pushback against his contract demands.
Star power is hard to come by and the UFC should be doing a better job of building up fighters like Diaz and GSP, rather than tearing them down publicly due to financial disagreements behind the scenes.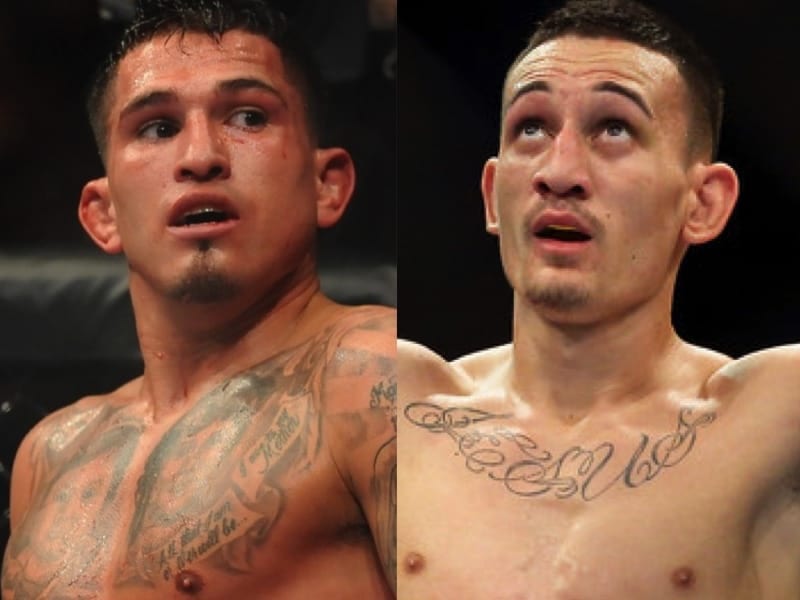 The Interim Title Fights Fiasco
In years gone by, an interim title fight would only be created in exceptional circumstances, such as when a champion was going to be out of action for a long period of time.
However, in the WME-IMG era, interim titles are now being thrown around like confetti.
For instance, the UFC decided to make Max Holloway vs. Anthony Pettis at UFC 206 in December an interim featherweight title fight, even though the newly-installed champion, Jose Aldo (who had just been upgraded from interim champ), was fit and well.
The real reason they did this was to make the fight seem more important as they'd been forced to make it the main event to replace the 205-pound title fight between Daniel Cormier and Anthony Johnson that had just fallen through.
UFC fans weren't fooled though, and only 150,000 people purchased the PPV, meaning that the whole exercise had achieved nothing other than to damage the company's credibility.
Now other fighters are demanding interim title opportunities, including Anderson Silva, who has threatened to retire unless he gets one, despite having only won once in his last six fights.
There's no reason Silva should be getting a title shot, interim or otherwise, which leaves the UFC in an awkward spot, but you can't help but feel they have added to an already mess scene here.
The Women's Featherweight Division:
Dana White has claimed a woman's featherweight division was never really in their plans, but with Brazilian star Cris 'Cyborg' Justino unable to make 135 pounds, they begrudgingly built a new division around her.
It also helped the UFC out of an embarrassing situation, as they had no title fights available to headline UFC 208, their first pay-per-view of 2017, but things didn't go according to plan as 'Cyborg' said she wouldn't be ready in time for the inaugural title fight in February.
With tickets for UFC 208 about to go on sale, the UFC hastily decided to forge ahead regardless, making the new division official, with bantamweight fighters Holly Holm and Germaine de Randamie stepping up to compete for the title instead.
Holm was seen as a potentially marketable champion for the new weight class, but instead De Randamie emerged victorious in a headlining fight that would deliver a paltry 200,000 PPV buys.
It's since emerged that the 33-year-old De Randamie has "personal issues" amid rumors that she may be poised to either vacate the title or retire.
Meanwhile, 'Cyborg' continues to have a highly volatile relationship with the UFC brass, and given that her current deal ends in October, it remains to be seen if she'll stick around.
When you also factor in that the UFC still haven't signed any other female featherweights, there's a real sense that just six months after it's creation, they are already wishing they could just pull the plug on it.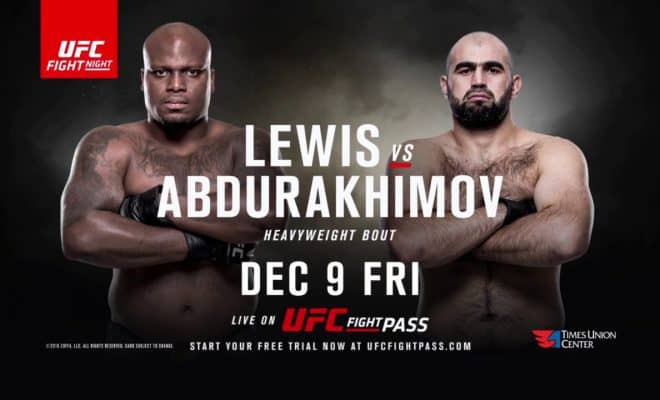 Oversaturation
When WME-IMG first took over there were rumors that they may be looking to cut down on the number of events the UFC hosts, but instead it's become clear there will be roughly the same amount of shows in 2017 as before.
To give an idea what that looks like – from May 28th to July 29th alone, the UFC will host no less than 10 events in 10 weeks.
Some fans will be delighted to get their UFC fix so frequently, but there are a number of other drawbacks to this model that feed into other issues that we've been highlighting in this artlcle.
For instance, given that the UFC's new owners have cut back on the number of fighters on the roster, they now have to spread the remaining talent even more thinly to cover the same number of shows as before.
It also makes it even harder than ever to deliver heavily stacked shows without it having a detrimental effect on the events surrounding it.
The UFC's backroom staff have also been subjected to major cuts, and given the relentless schedule of events there's not enough time to adequately promote both the shows and the fighters participating in them.
A 'quantity over quality' would fix these problem and help fend off fears of oversaturating the market with watered down cards, but with the new owners eager to recoup their initial investment, and also eyeing a potentially lucrative new TV deal in 2018, it looks like a 'content is king' strategy will remain in place for better or worse.