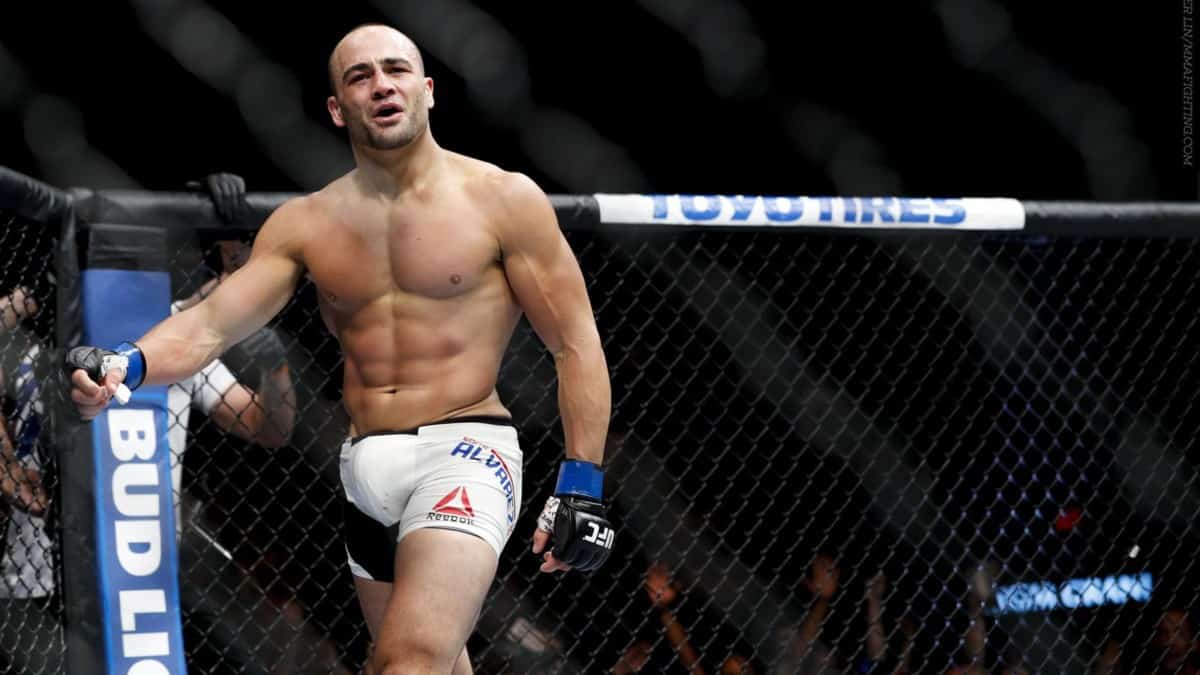 Word recently arrived that Eddie Alvarez would potentially rematch lightweight rival Dustin Poirier at July's UFC on FOX 30, but apparently, that's not the case.
Alvarez revealed to MMAFighting.com today that he won't set foot in the UFC octagon without a new contract in place: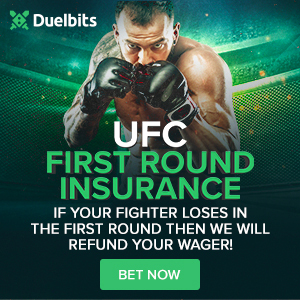 "It's not f*cking happening," he said. "I'm not fighting until I get a new deal."
Alvarez famously fought Poirier to a controversial no contest at UFC 211 last May where he hit "The Diamond" with an illegal knee that was deemed inadvertent by referee Herb Dean. After that, he went on to win a rousing 'Fight of the Night'-winning bout with Justin Gaethje at last December's UFC 218, a victory which he believes should have earned him some leverage with his employers.
Or so he thought.
Alvarez recently stated on last week's edition of The MMA Hour that he had spoken with the UFC about re-signing his contract, but the offer was not up to snuff, so he didn't actually have a fight in the works:
"The only thing we spoke of was re-signing and we haven't come to that agreement yet. So I'm guessing there's not going to be an opponent or a bout agreement in the mail unless I'm ready to re-sign. So when we come to agreement to re-sign, then I'm sure there will be a bout agreement in the mail."
Alvarez has long been critical of both lightweight champion Khabib Nurmagomedov and fan favorite Nate Diaz, suggesting that the former champion will only return for a high-profile bout with one of those two big names. Diaz is rumored to be returning at August 4's UFC 227 from L.A., but Alvarez said he hasn't been offered a fight against the Stockton star, and still wouldn't accept one without his desired contract extension if it was offered.
So big fight offers or not, Alvarez focused on his desire to get his contract sorted out so he could move on to facing the best 155-pound fighters in the world:
"I want to sit down with the UFC and just come to an agreement," Alvarez said last week. "I feel like the best guys are (in the UFC). I still have a couple guys in the division that I want to take out and have on my resume so I definitely have some unfinished business here."
"The Underground King' has had a bit of an up-and-down (yet ultimately successful) UFC run, losing his octagon debut to Donald Cerrone in 2014 before railing off three straight wins over Gilbert Melendez, Anthony Pettis, and finally, then-champion Rafael dos Anjos to become UFC champion in 2016.
But he lost his first title defense attempt in a shockingly one-sided TKO defeat to Conor McGregor at UFC 205 and followed it with the controversial no contest against Poirier before getting back on track with the win over Gaethje.
A big fight almost assuredly awaits him, but it's one he's not going to agree to until the UFC 'stops playing games' in his eyes:
"UFC needs to stop playing games," Alvarez insisted today. "They know what I mean."