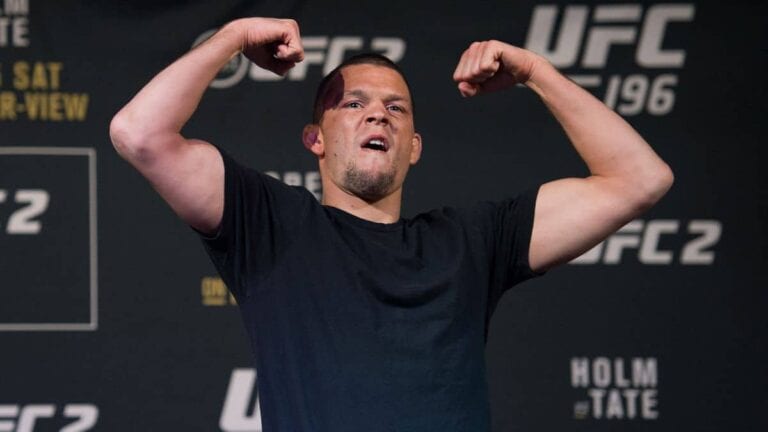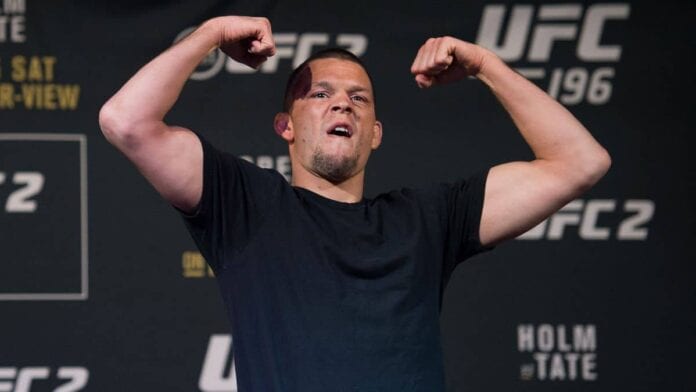 A close friend of Nate Diaz just claimed the Stockton star wasn't only looking for a Conor McGregor trilogy in his return bout, and that scenario is reportedly developing rapidly.
A report surfaced from ESPN.com's Brett Okamoto that Diaz and the UFC are in talks for a high-profile return for Diaz at August 4's UFC 227 event from the Staples Center in Los Angeles, California. Diaz supposedly wants to return at the event in his home state and is also interested in one of the names the UFC has given him after turning down many top opponents in recent months.
According to MMA Fighting, however, neither of those names is Conor McGregor or Khabib Nurmagomedov, so Diaz would likely be matched with a top 155-pound contender like Eddie Alvarez, Dustin Poirier, or Kevin Lee.
There's also the possibility, of course, that Diaz stays at welterweight, where he fought McGregor twice at in 2016, and meets welterweight champ Tyron Woodley in "The Chosen One's" return from shoulder surgery last year. The fight has been discussed over the past year or so, and Woodley has repeatedly made it overtly apparent he wants a lucrative fight with a Diaz brother – be it Nick or Nate.
Out of action since his thin majority decision loss to McGregor at August 2016's UFC 202, Diaz hinted at a comeback in "May-June" earlier this year. He's reportedly turned down several fights with the top-ranked lightweights during his latest sit on the side, so the UFC must have come with a suitable amount of cash to bring the popular, polarizing Stockton slugger out of his self-imposed hiatus.
There's been nothing official from the UFC on the awaited return as of yet.
If Diaz does decide to come back at the Calif.-based card, he would add another huge name to an event that already has an anticipated, bad blood-fueled rematch between bantamweight champ TJ Dillashaw and former champion Cody Garbrandt.