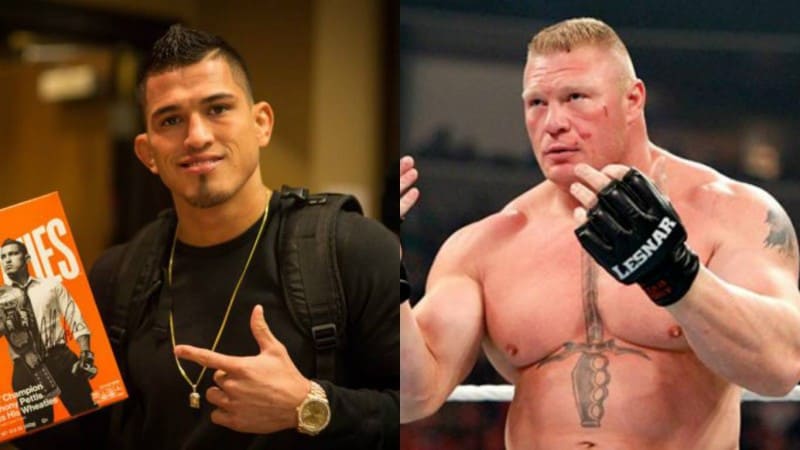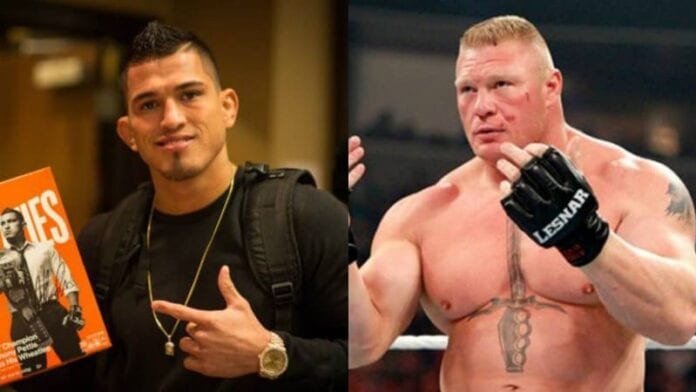 The Ultimate Fighting Championship (UFC) has seen a rather large, overarching upheaval in recent times, and indeed it has not been overstated.
Every champion at the start of 2014 except dominant flyweight champion Demetrious Johnson is now gone, with a new crop of talented – and perhaps unexpected – new titleholders set to usher in a new and prosperous era for the promotion.
While that's obviously great news for the UFC as a business (especially since one of the new champions is Conor McGregor), it also begs to question as to whether or not these supposedly dominant champions that were, in certain cases, built up to almost unattainable levels in UFC promos, were actually far from the indestructible machines they may have appeared to be at that time.
There've been a number of UFC champions who, while no doubt wholly talented and effective fighters in their own right, just didn't quite deliver the goods as champion due to one reason or another. Let's take a look back at the most overrated champions in UFC history.

12.) Cain Velasquez:
A fighter regarded as one of the best heavyweights of all-time one of the UFC's most overrated champions? Yes, unfortunately the once-dominant Velasquez has devolved to that status after his latest in a long line of serious injuries forced him out of his scheduled UFC 196 rematch against current champ Fabricio Werdum.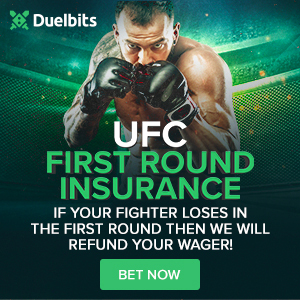 It may not have been a rematch he deserved, however, as he was thoroughly worked over by Werdum after showing up to UFC 188 in Mexico City unprepared for the altitude. In any case, Velasquez has only fought three men since winning the belt from Brock Lesnar in impressive fashion way back in 2010, and he's lost by stoppage to two of those men.
He's also essentially singlehandedly caused a halt to the UFC heavyweight division after wrecking cards with countless injuries due in part to the highly criticized training methods at his American Kickboxing Academy (AKA). The UFC continues to put their full promotional weight behind him as their clear ticket to the potentially large Mexican market, yet that doesn't change the fact that he is one of the most overrated champions in UFC history after showing up for only six fights since winning the belt.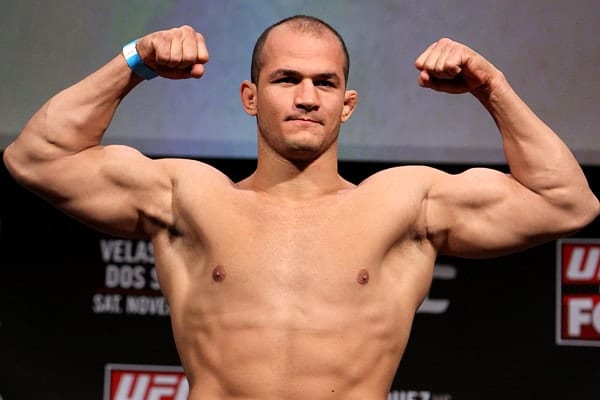 11.) Junior dos Santos:
Now, dos Santos has been one of the most consistent and dangerous UFC heavyweights for the last seven-plus years; he's won 11 of his 14 total Octagon bouts. He also owns wins over arguably the three top heavyweights right now in Werdum, Velasquez, and Stipe Miocic.
But as a champion, he just didn't get the job done, similar to all of his counterparts on this list.
And what's worse, his title victory came marred by the fact that Cain Velasquez supposedly rushed back from shoulder surgery to defend his belt and paid the ultimate price when "Cigano" knocked him out in a mere 64 seconds at UFC on FOX 1. True, you could argue that dos Santos had his own serious knee injury to deal with before that fight, and you'd be right. He did defend the belt once against Frank Mir when his fight with Alistair Overeem was ruined by a positive drug test from "The Reem" before UFC 146.
But either way, the force with which Velasquez came back to absolutely destroy dos Santos in two of the most brutal, one-sided beatings in UFC history at UFC 155 and UFC 166 are a testament to just how much Velasquez' injuries affected him in that first bout. He simply decimated dos Santos, and while he rebounded well in wins over Mark Hunt and Stipe Miocic (although many would tell you he lost that fight), the fact is dos Santos has lost three of his past five fights after he suffered a TKO loss to Overeem in December.
Dos Santos will now face surging contender Ben Rothwell in Croatia this spring in an effort to re-light his title hopes. He's been a great heavyweight, but as a champion he's overrated.

10.) Lyoto Machida:
You'd be correct if you argued that Machida was a highly successful fighter and MMA icon, but he just didn't cut the mustard as UFC champion. And he had a lot of pressure to do just that after Joe Rogan branded his reign "The Machida Era" when he knocked out Rashad Evans in May 2009.
But he only picked up one successful title defense, and even that was a highly controversial decision win over Mauricio "Shogun" Rua at UFC 104, an opponent to whom he lost the belt in his very next fight. While Machida no doubt brought a new and unique fighting style to the UFC and picked up several highlight reel knockouts during his tenure, he ultimately failed when matched up against top competition.
His losses to Jon Jones and Chris Weidman, paired with his recent devastating defeats to Luke Rockhold and Yoel Romero, make it apparent that "The Dragon" is clearly on the downward side of a somewhat overstated career.
After all, "The Machida Era" never really got off the ground, and he's just 7-7 in the 14 bouts he's fought since winning the belt from Evans.

9.) Rashad Evans:
Continuing the trend of light heavyweight champions who were simply overrated during the odd in-flux era before Jon Jones came along and started dominating everybody, Evans ranks as one of the more overrated champions in the UFC.
Evans won the belt with an impressive TKO of Forrest Griffin at UFC 92, but he never defended his title. He was knocked out by Machida in his next fight, and despite putting together an impressive four-fight win streak to work his way back to a title shot against former pupil and bitter rival Jones, Evans was another top-ranked light heavyweight who faltered in the face of truly world-class competition.
He failed to beat Jones (as all light heavies of the time obviously did), and he lost a wholly uninspired decision to the aging Antonio Rogerio Nogueira in his next fight at UFC 156. Evans rebounded well with a brutal finish of Chael Sonnen at UFC 167 later that year, but injuries forced him to the sidelines for almost two years until he came back to lose a lackluster decision to Ryan Bader in his return bout at last October's UFC 192.
"Suga" was no doubt a great fighter and an electric UFC personality; he just wasn't great as a champion.

8.) Andrei Arlovski:
The Belarusian bruiser will go down as one of the fan favorites of the UFC's coming-to-prominence era in the 2000s, and deservedly so. But when stacked up against other champions in the UFC, 'The Pitbull's' track record just doesn't compare.
After all, he never really beat the champ to win the belt; he won it by submitting another overrated champion in Tim Sylvia for the interim belt before defending the place-holding belt against Justin Eilers, and was later promoted to official champion when Frank Mir remained on the sidelines dealing with injuries.
He knocked out Paul Buentello to defend the belt in his first bout as champion, but then lost back-to-back fights to his rival Sylvia. From there he won three fights and left the UFC, putting together an up-and-down run until returning to the UFC for a career resurgence that saw him win four high-profile fights in a row.
Overall, Arlovski was much better in his later return to the UFC than he was as a champion.

7.) Brock Lesnar:
This hulking former NCAA wrestling and WWF champion came to the UFC with only one MMA fight under his belt, and he was given an immediate shot against one of the best in Frank Mir. Although he would ultimately lose by submission, Lesnar was dominating Mir with his size and strength until he got caught, and he worked his way back to a title shot by defeating Heath Herring at UFC 87.
He then beat Randy Couture for the title at UFC 91, and defended the belt against Mir at the infamous UFC 100, which shot him into the stratosphere as one of the UFC's biggest stars. Lesnar fought a battle against diverticulitis that kept him out of action for almost a full year after he beat Mir, but his star power only got bigger when he successfully defended his belt against Shane Carwin after first taking a ton of damage at UFC 117.
Lesnar's time as champ was short-lived, however, as Velasquez absolutely exposed him in their match at UFC 121. It appeared that Lesnar was unable to take getting punched in the face by a top-level contender, and that theory was only furthered by his return against a debuting Alistair Overeem at late 2011's UFC 141, where an overmatched Lesnar was brutally beaten in the first round yet again.
After the fight, Lesnar retired. Even though he had a successful run that lasted two good years, it was clear that his hype just couldn't stay upright for long in a division with so many elite power strikers.

6.) Mauricio 'Shogun' Rua:
True, "Shogun" was undoubtedly one of the most electrifying competitors in Pride FC, steamrolling his way to the Middleweight Grand Prix title as a 23-year-old in 2005 and going on to defeat many of the world's top names in Japan thereafter, but his track record (and overall record) in the UFC just don't match up to his record in Pride in any way, shape, or form.
After knocking out Chuck Liddell and Mark Coleman in two of his first three bouts in the Octagon, Rua lost a highly controversial decision to champion Lyoto Machida and then won the belt by knocking out "The Dragon" in impressive fashion at UFC 113. But he also became the latest light heavyweight champion to not defend the belt, as he tore his ACL in the Machida fight and returned from surgery a year later to get absolutely dominated by Jon Jones, embarrassingly tapping out to strikes after coming back perhaps too soon at UFC 128.
Shogun went on to participate in some great fights in the UFC, especially his UFC 139 brawl with Dan Henderson that will go down as one of the best, but overall, his 7-8 UFC record leaves a lot to be desired, and his run as champion was even worse.

5.) Anthony Pettis:
Pettis came to the UFC in 2011 as one of the most hyped prospects in MMA after his signature "Showtime Kick" clip on Ben Henderson to win the WEC lightweight belt, but the blueprint to defeat him was present in his first-ever UFC bout.
Veteran grinder Clay Guida beat Pettis by decision using a grueling, pressuring gameplan featuring a heavy dose of wrestling, and even though Pettis went on to unleash his flashy striking and submission skills to win the belt, he wasn't able to hold onto it and now faces the first losing streak of his MMA career.
"Showtime" cemented himself in UFC highlight reels for years with his flashy knockouts of Joe Lauzon and Donald Cerrone, and he won the title in emphatic fashion when he submitted Henderson for the belt at 2013's UFC 164 in his hometown of Milwaukee, Wisconsin.
But Pettis was unable to fight for the next 15 months due to a torn PCL in his knee, and truthfully, that could have been the best thing for him looking back. He was able to sign lucrative endorsement deals and appear on the Wheaties cereal box, and he did eventually return at UFC 181 to submit Gilbert Melendez.
His reign was also to be short–lived, though, as he went into his UFC 185 showdown with streaking contender Rafael dos Anjos as a big favorite. But dos Anjos used the gameplan that Guida laid forth and then some, blasting Pettis with a n early straight left to break his orbital bones and then grinding him out for the remainder of the five rounds to take the belt. Pettis then injured his elbow training wrestling and was forced to the sidelines for the rest of 2015, only to be ground up against the cage by Eddie Alvarez in another losing decision effort at UFC Fight Night 81 earlier this year.
Not the best resume for supposedly one of the UFC's most talented stars, but certainly one for one of its most overrated champions ever.

4.) Forrest Griffin:
Griffin should and will go down in UFC history for winning The Ultimate Fighter (TUF) 1 against Stephan Bonnar in the fight that propelled the UFC to the popularity it now enjoys to this day. But as a champion, he just didn't stack up against most of his contemporaries, and many would argue that he didn't deserve to be champion in the first place.
The consummate company man, Griffin reeled off three wins in four fights to earn a shot at champion Quinton "Rampage" Jackson at UFC 86. Many still believe "Rampage" won the fight, but Griffin stole the belt with a never-ending string of low kicks on the heavy lead leg of Jackson. He was unable to defend his title (as many light heavyweights in his day were), dropping it in a vicious TKO loss to Evans in his next bout. Griffin would go onto to lose three out of his final six fights before retiring to take a front office job with the UFC, where he still works to his day.
A trail-blazing, hard-nosed fighter who changed the game, Griffin was. A great UFC champion, he was not.

3.) Johny Hendricks:
Riding a streak of insane sub-minute knockouts to title contention in 2011-2012, "Bigg Rigg" was once one of the most feared and revered power strikers in the stacked UFC welterweight division. But his time as welterweight champion came and went in alarmingly quick fashion.
Hendricks lost a highly controversial split decision to longtime legendary champion Georges St. Pierre at UFC 167 after criticizing "Rush" for playing it too safe, and he got his next shot against the resurgent Robbie Lawler at UFC 171 when St. Pierre vacated the belt for personal reasons. He was able to outlast "Ruthless" in what many think was 2014's "Fight of the Year," but elbow surgery forced him to the sidelines for the majority of the year afterwards.
When he returned at December 2014's UFC 181, Hendricks had seemingly gone back to his wrestling in a style that was similar to the exact one he called out St. Pierre for using, at times sticking his head in between Lawler's legs in a deep attempt to secure a takedown. Hendricks lost the belt by split decision after a late surge by Lawler, never defending his title and kicking off a seemingly never-ending streak of excuses and complaints from Hendricks.
He called for a rematch with Lawler but was given Tyron Woodley instead, a fight before which he suffered a medical issue cutting weight and was forced out of on the eve of the contest. Not the best look for a former and aspiring-to-be champion, but things got even worse for Hendricks when he signed on to fight rising striking artist Stephen Thompson at last weekend's UFC Fight Night 82 from Las Vegas.
"Bigg Rigg" suffered the first knockout loss of his UFC career in the first round, putting his title contention hopes in serious doubt with three losses in his last five outings and dealing him a prominent spot on the list of the UFC's most overrated champions.

2.) Tim Sylvia:
There just could not be a list of most overrated UFC champions without Sylvia ranking high on it, because he's not only one of the most overrated, but arguably the most hated, UFC champion in history.
Back in the true Dark Ages for the UFC and especially the heavyweight division, Sylvia won the title from Ricco Rodriguez in only his second UFC bout, and later defended the title when he beat Gan McGee by TKO at UFC 44. But he was stripped of the belt for failing the drug screen, and then infamously had his arm broken by Frank Mir in a fight for the vacant championship at UFC 48.
He beat Wes Sims to get a shot at the interim belt against Andrei Arlovski, but was rocked and submitted in only 47 seconds. Sylvia won three straight fights to get another shot at Arlovski, and he won the belt by somehow surviving a massive shot to get up and drop the champ for a shocking victory.
But that's when Sylvia's real trouble as champion came. In two title defenses against Arlovski and Jeff Monsoon, the 6'8" Sylvia noticeably used his range and jab to cautiously hold onto the belt, a far cry from his usual knockout-seeking self. UFC color commentator Randy couture took notice of this, stating Sylvia was "fighting not to lose." And soon thereafter, "The Natural" did something about it, coming out of retirement to dominate Sylvia for five rounds to win the belt back at UFC 68. Sylvia would then lose three out of his last four before going on to fight at super heavyweight weighing well in excess of 300 pounds, capping off a fitting end to the career for quite possibly the UFC's most overrated champion if not for the last man on this "distinguished" list….

1.) Matt Serra:
This isn't to discredit Serra's massive accomplishment of knocking out legendary longtime champ Georges St. Pierre in the upset of the century at UFC 69; it was and is undoubtedly one of, if not the, most glaring and illustrious upset wins in UFC history.
However, as a champion, Serra was simply the most overrated fighter to have ever won the title. Things in the UFC played out quite a bit differently than they do now, and Serra got his title shot by defeating Chris Lytle via split decision at The Ultimate Fighter (TUF) 4: The Comeback Finale. He had lost three of his previous five UFC bouts before that, and probably his greatest claim to fame was appearing in the highlights of Shonie Carter knocking him out with a picture-perfect spinning backfist at UFC 31.
Obviously he never defended the belt, as St. Pierre returned at UFC 83 a year after their first fight to dominate him with a brutal onslaught of elbows and knees to the body. That one-sided affair proved Serra was probably never better than "GSP" and got a bit lucky at UFC 69, as "The Terror" moved on to lose three of his final four UFC bouts to finish with a very middling 7-7 UFC record.
Serra moved on to become a great Brazilian Jiu-jitsu and MMA coach, discovering and mentoring eventual UFC middleweight champion Chris Weidman, and he's a great ambassador for the sport. He's also recently proven to be a great personality on Dana White's "Lookin' For A Fight" show on UFC Fight Pass. What he is not, is a great UFC champion, so even though his win over "GSP" will forever be a classic, it also resulted in Serra being the most overrated UFC champion ever.