Dana White has date in mind for Elon Musk vs. Mark Zuckerberg: 'It won't be UFC 300'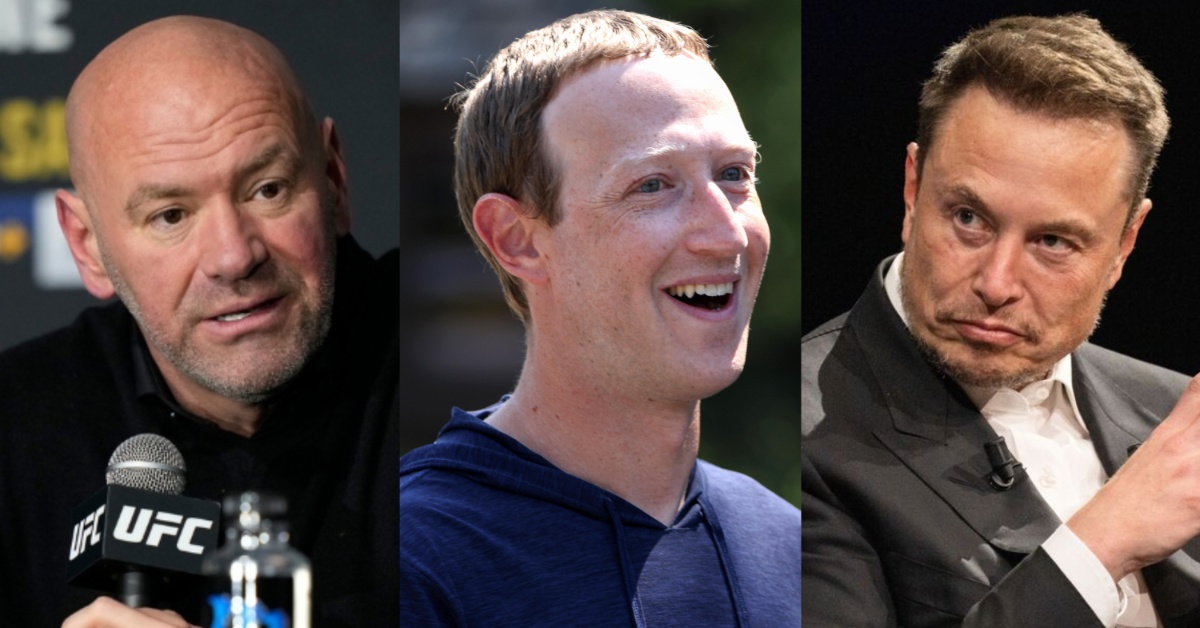 UFC President Dana White is bound and determined to bring social media moguls Mark Zuckerberg and Elon Musk together for a billionaire beatdown inside the Octagon.
What started as a simple back-and-forth between two of the most influential tech figures in the world has morphed into a full-blown spectacle that could ultimately lead to the biggest fight in the history of the world. When, where, and even if the fight takes place has been speculated tirelessly by fans, fighters, and members of the media. But according to Dana White, both men are 100% on board, and though no official announcements have been made, the face of the UFC already has a date in mind for the social media smackdown.
"100 percent [they want to fight in the UFC]," White told TSN on Thursday. "I do [have a date in mind], I'll announce it when we're ready. It won't be UFC 300."
Dana White is Confident That Musk vs. Zuckerberg Will Be Sanctioned, One Way or Another
Early reports indicated that 'The Zuck' vs. the Titan of Tesla would go down at UFC 300 next year, but that is no longer the case according to White. With a date already picked out, the promotion will have to jump over a few more hurdles, including location and perhaps the biggest issue, sanctioning. With Musk carrying a significant size advantage over Zuckerberg, many have wondered if the promotion can even get the Nevada State Athletic Commission to sign off on the fight.
However, White is not overly concerned with getting sanctioned. Considering the amount of money that the fight is expected to generate, White knows that if one state won't sanction it, another most certainly will
"Whoever says no, every other state and country will say yes," White said with confidence. "A billion dollars in revenue, this fight" (h/t MMA Fighting).

As for a potential location, Las Vegas seems to be the likeliest scenario, but a recent report suggested that Italy's Ministry of Culture's Office contacted Zuckerberg's team with an offer to host the fight inside Rome's 2,000-year-old amphitheater, The Colosseum. The Italian government has denied that such an offer was made, but TMZ Sports stood by their original report and insisted that Zuckerberg's team had forwarded the offer to Dana White.