Earlier this week, news arrived that absent UFC fan favorite Nate Diaz was in serious talks to finally make his return at August 4's UFC 227 from Los Angeles, California.
The report was met with a mixed bag of reactions ranging from extreme excitement and optimism to a tentative sense of uncertainty based on the many stop-and-start, so-called returns Diaz was supposed to be making in the nearly two years since he last set foot into the cage to face Conor McGregor for a second time, losing a close majority decision at August 2016's UFC 202.
But the overall consensus in MMA media circles was that this was indeed the time Diaz was seriously considering coming back for the pay-per-view event in his home state of California. Speculation about him facing a trio of top lightweights including Eddie Alvarez, Dustin Poirier, and Kevin Lee began to swirl, and there's little doubt that each match-up would provide its own benefits both in and out of the cage.
Each fight would be huge – make no mistake about that – because Diaz has the pre-installed attention of his feud with McGregor. The heat for their oft-discussed trilogy bout has cooled quite substantially due to the inactivity of both fighters, and while it could still happen one day, it'd be foolish to book it right now rather than striking when the iron was once again heated up. So Diaz will most likely fight one of the three aforementioned lightweights if and when he does return, yet it's simply fair to ask if he can still hang with the top of the UFC's most talented division at this point in time.
The story revealed that both McGregor and champion Khabib Nurmagomedov were not two of the names rumored to be facing Diaz. We know he can hang with McGregor and then some; most of his mainstream appeal obviously grew out of his shocking second-round submission over the Irishman at UFC 196, and he followed it with a narrow loss in a fight some thought he should have had his hand raised. Nurmagomedov, on the other hand, would be a completely different story with his relentless takedowns and smothering top game. He won't be fighting Diaz soon, however, so we'll discuss that at a later date.
So the issue in Diaz's return to lightweight supremacy lies in his ability to defeat No. 5 Lee, No. 4 Poirier, and No. 3 Alvarez.
First of all, Diaz hasn't competed in the lightweight division (his two bouts against McGregor were at welterweight) since he looked great while winning a unanimous decision over Michael "The Menace" Johnson in December 2015. Although a powerful striker who knocked out Poirier himself, Johnson is now unranked in the lightweight division and has recently cut down to featherweight, losing his first 145-pound bout to unlikely contender Darren Elkins. He's lost five of his last six bouts.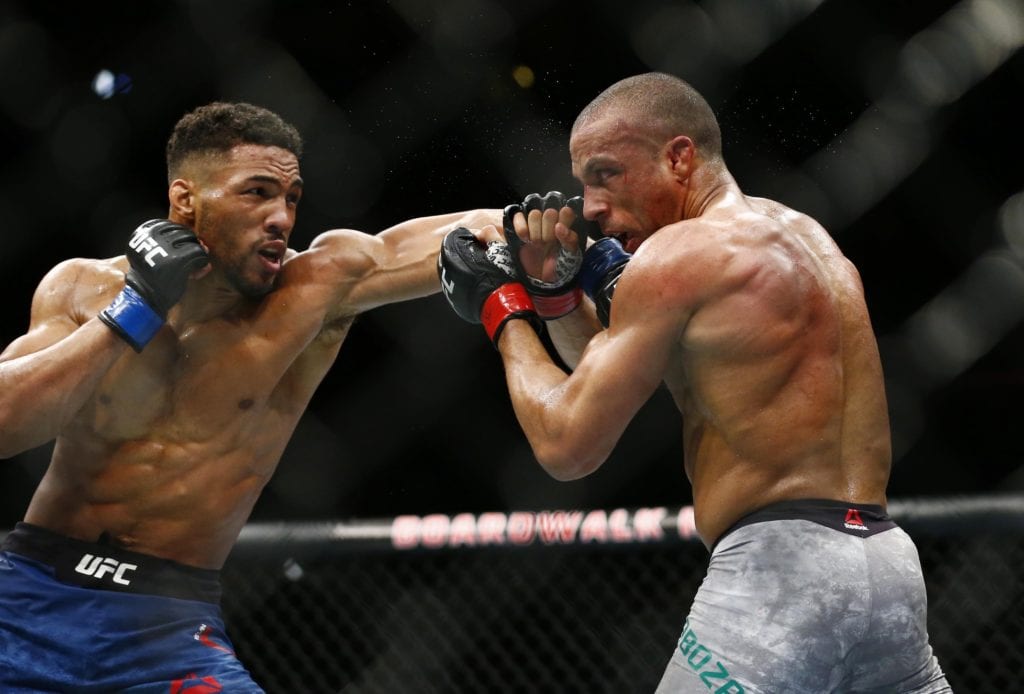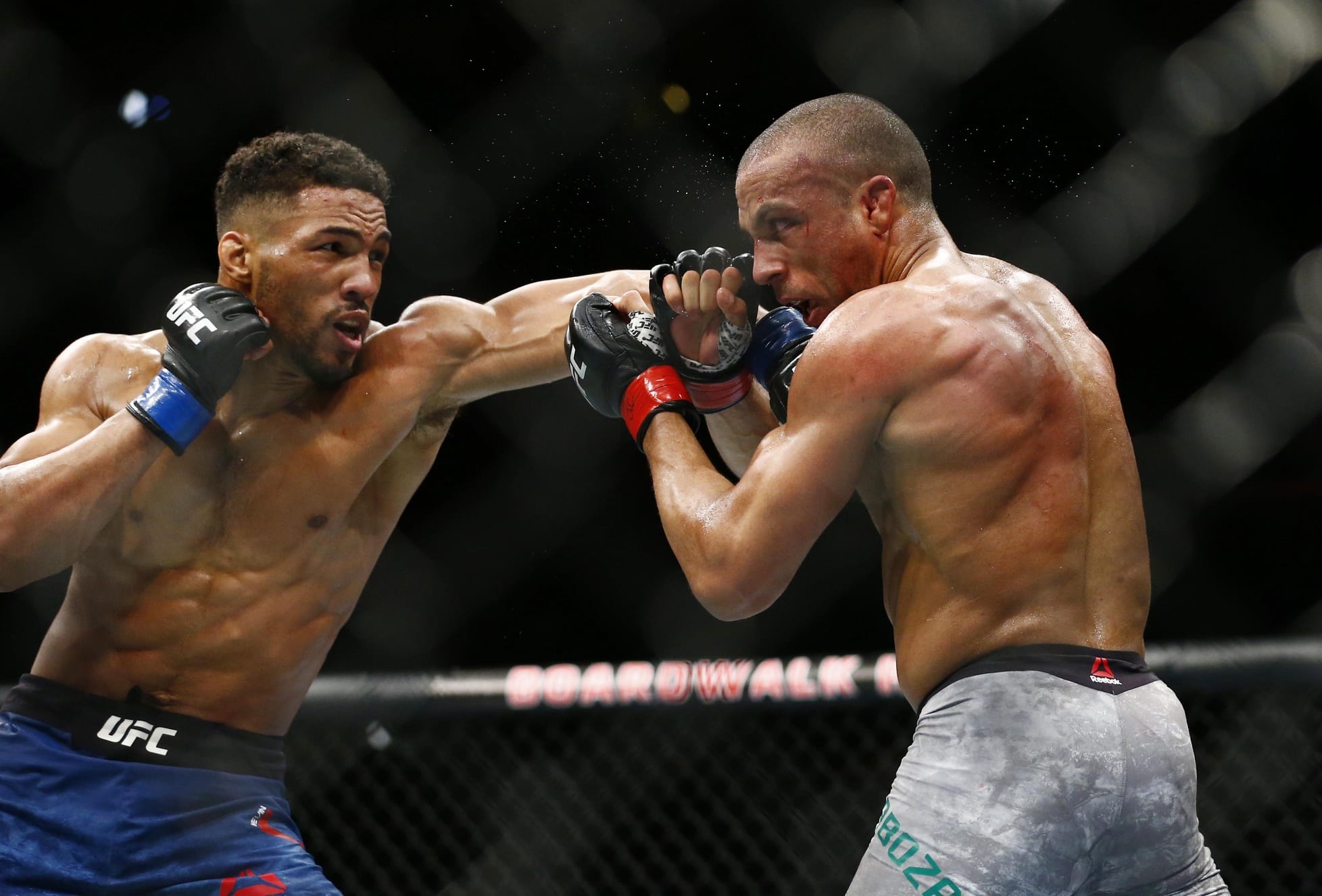 If Diaz came back against Lee, it would be an entertaining, trash talk-filled buildup, but also the worst match-up for him on paper. Diaz has had trouble against those with dominant, stifling top games, namely in his bouts against former lightweight champions Rafael dos Anjos and Benson Henderson. Lee doesn't yet have the striking versatility of "Smooth," but he's rapidly improving in that arena, evolving into his athletic prime at 25, and his blanketing wrestling game is more dominant and stoppage-focused than Henderson's was in his prime.
Lee has won six out of his past seven fights and has never looked better than he did battering Edson Barboza in the main event of April 21's UFC Atlantic City. He's also the lowest ranked of the three potential opponents and has yet to break through as a true star (not due to lack of effort on his part, however), so a match-up with "The Motown Phenom" probably isn't the best choice for Diaz right now.
A bout with the No. 4-ranked "Diamond" could be a significantly better one.
Although Poirier has won three out of his last four fights, seven of his past nine, and is coming off of a rousing stoppage win over Justin Gaethje on April 14, his style would play into Diaz' skills the best.
Poirier is often lured into slugfests, evident by the sheer amount of damage he took from Gaethje and many others, and he rarely stops coming forward throwing high-volume power punches. Diaz would gladly oblige him to throw down in a draining boxing match on the feet because while he's not known for his power, he is one of the best volume punchers in MMA and his cardio obviously never slows down.
The more I think about this fight, the more I believe it would be an absolute treat for fans and a perfect addition to UFC 227.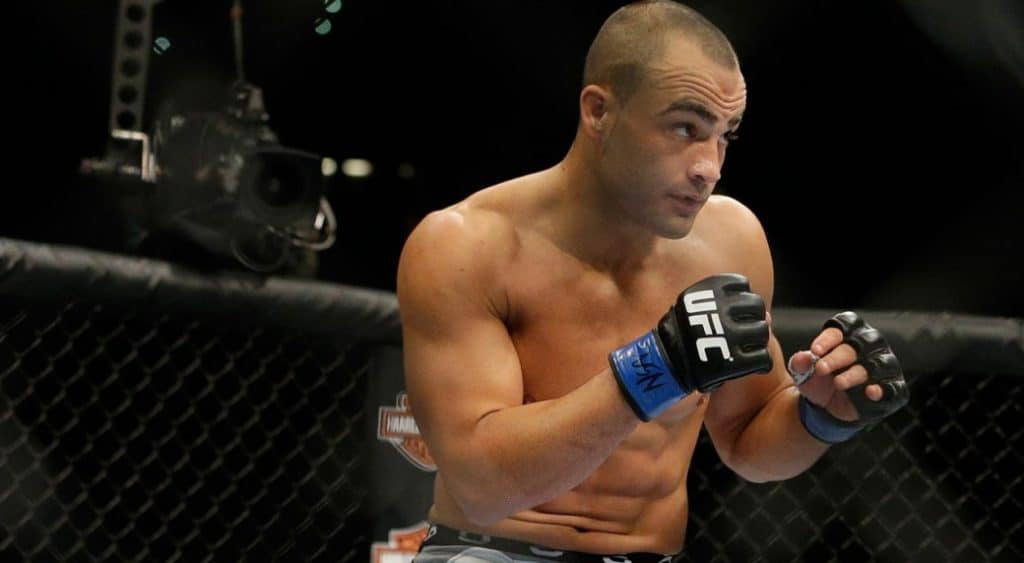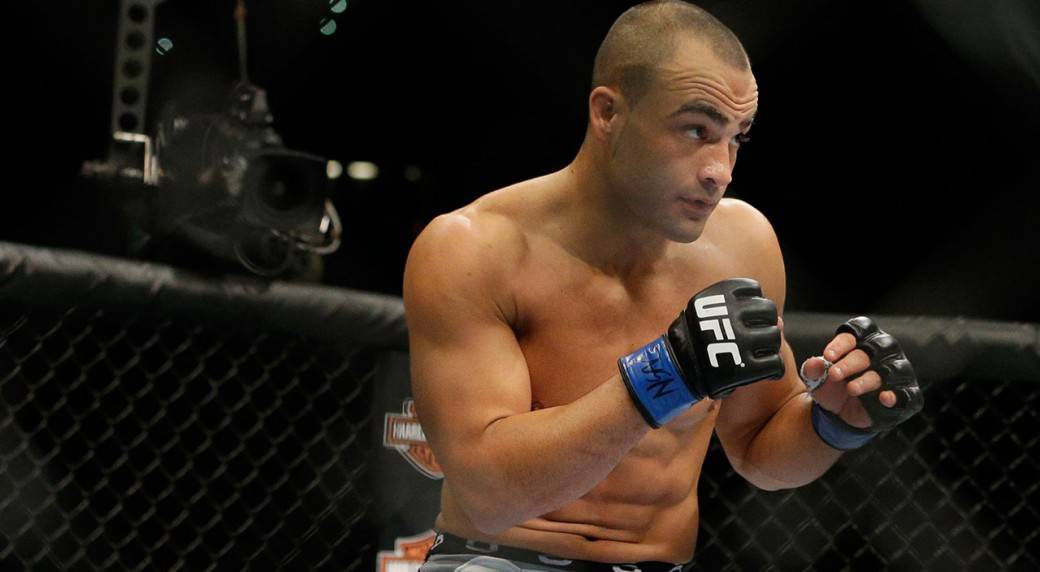 There's also Alvarez, the former champion who claims he hasn't been offered a Diaz fight and won't be competing until he gets a new contract anyway.
A former UFC champion who had no title defenses, Alvarez is coming off of his own rousing victory over Gaethje at last December's UFC 218, but with constant calling out of "The Eagle" and his refusal to fight, it's anyone's guess as to when and against whom he'll come back. He does have the most built-in backstory with Diaz, however, as the two were linked to a bout that Alvarez claims the Stockton star turned down (like many other top contenders in the lightweight division have lately).
It sounds like a lot of demands from a man who's 1-1(1) in his last three, but the UFC will most likely come to an agreement with Alvarez eventually, and seeing him face Diaz with a potential title shot on the line would be an exciting bout. Alvarez has the striking to mix it up with anyone, but he's also shown the ability to make fights ugly (read: boring) in order to pick up the win as he did in his bouts against Diaz' teammate Gilbert Melendez and fellow former champion Anthony Pettis.
As noted, Diaz has been susceptible to those kinds of fighters in before, so a bout with him could turn into an ugly affair if Alvarez chooses to play it safe and get a huge win. Nevertheless, it'd be a great match-up with an awesome build-up.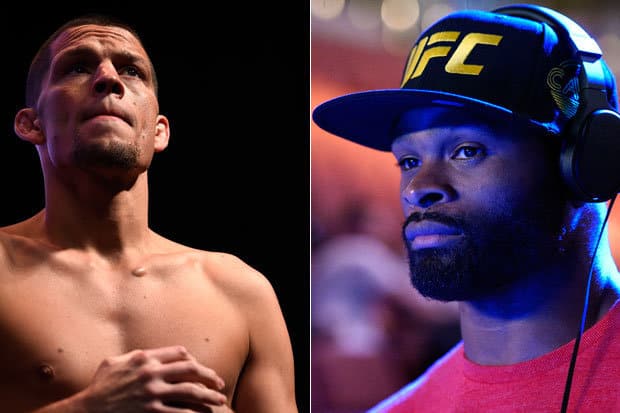 Finally, there's the welterweight match-up with returning champ Tyron Woodley. Even though it's ridiculous to think Diaz would deserve a title shot a weight class above his usual after a loss almost two years ago, it could still happen.
Woodley is returning from shoulder surgery, and while the UFC will crown an interim champion when Rafael dos Anjos meets Colby Covington at June's UFC 225 from Chicago, "The Chosen One" has stated he wants to return sometime soon – most likely sooner than the winner of dos Anjos vs. Covington would.
So Woodley vs. Diaz could become a reality. If it did, Diaz would be at a severe disadvantage to the champion, an NCAA wrestler who walks around at upwards of 200 pounds. He's one of the hardest hitters in the world as well, and while Diaz has a respected chin, taking shots from larger fighters like the welterweight champ after a two-year layoff does not predict to end well for the younger Diaz brother.
Regardless, it'd be a huge spectacle of a fight that would make UFC 227 must-see TV, something that can't be said about the majority of UFC programming – at least in the eyes of most – over the past two years.
So Diaz may or may not be able to hang with the top wrestlers at lightweight, and he has less of a chance to beat Woodley in that area of MMA. No matter what, people would tune in with excitement to watch Diaz' return, so maybe it doesn't matter how he matches up with the big names at 155 pounds.
Just don't be surprised to see his legions of faithful fans let down.