MMA can be a cutthroat business, and as fiercely competitive as fighters are inside of the cage, it's sometimes the people operating behind the scenes who are the most ruthless of all.
Never is that statement more true than when it comes to managers, and to prove the point, in this article we'll look at 10 UFC stars from both the past and present day who came to the realization that their worst enemy wasn't the fighter standing opposite them in the Octagon, but rather the person they had entrusted to look after their career.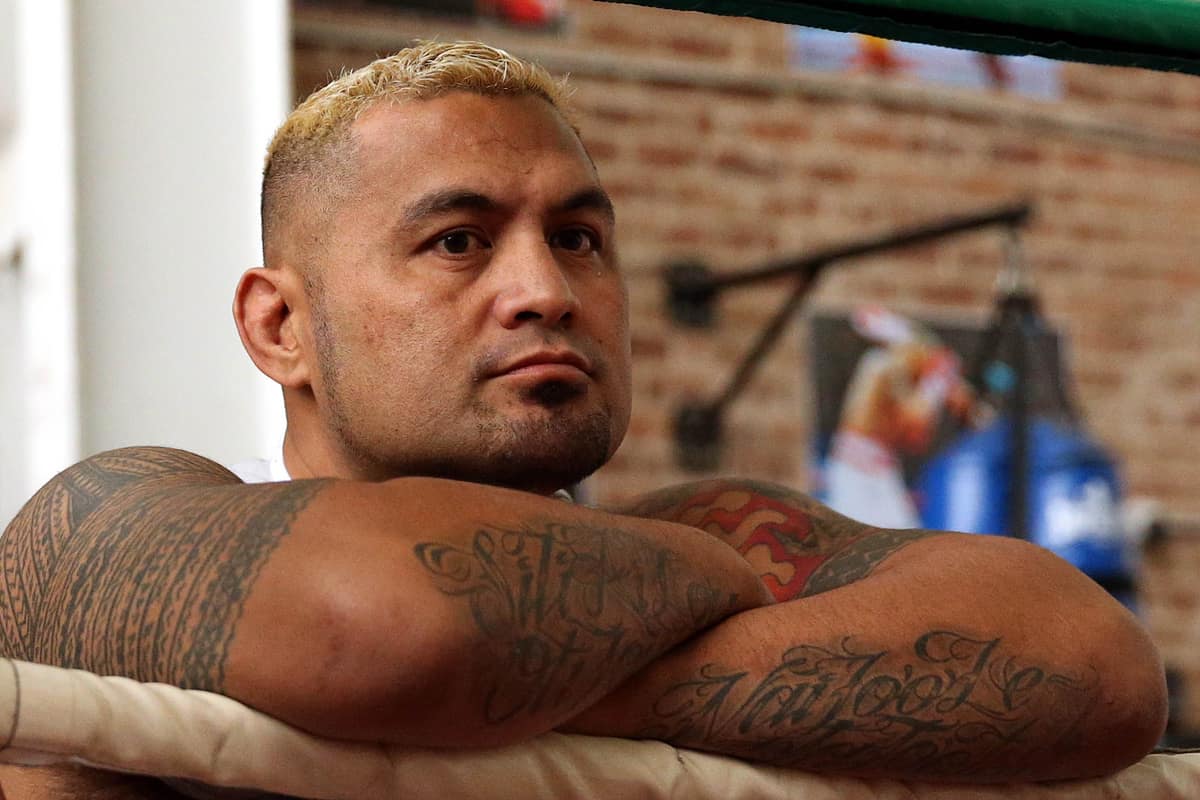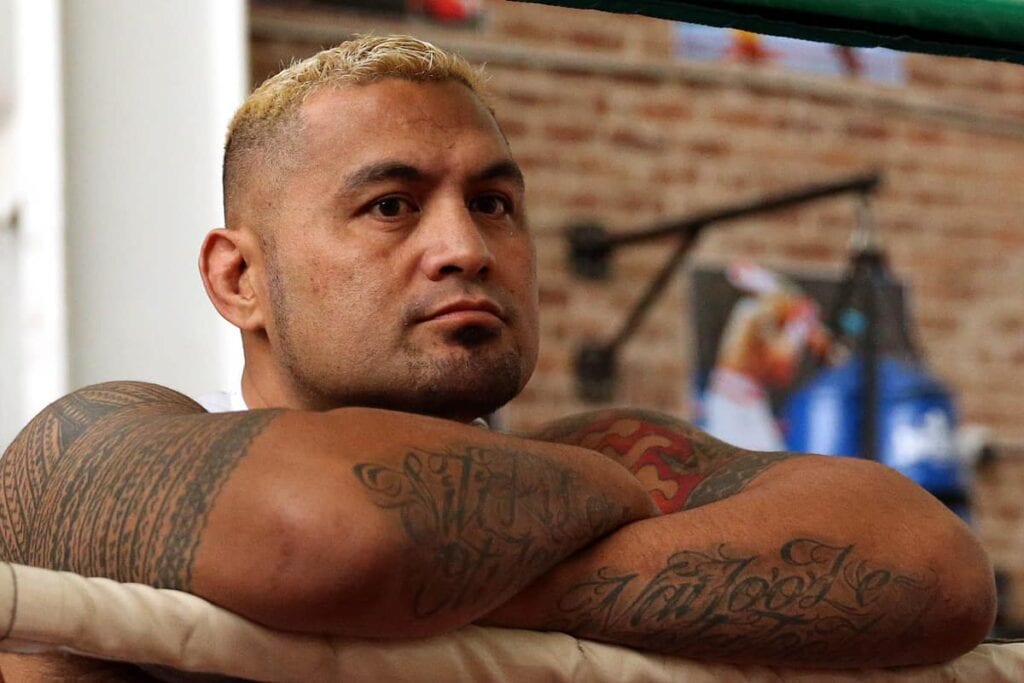 Mark Hunt
Heavyweight star Mark Hunt detailed a troubled business relationship with ex-manager Dixon McIver in his biography, 'Born To Fight' in 2015.
In it, Hunt recalls how he essentially became an overnight millionaire when he won the K-1 World Grand-Prix in Japan back in 2001, and soon after McIver talked him into loaning him $300,000 as bridging cash for an exciting business opportunity he was investing in.
However, time passed and the money wasn't returned, and meanwhile, Hunt was becoming more and more disgruntled with the way Mciver was handling his business affairs.
In the end, McIver stopped answering his repeated calls demanding his money back and so Hunt became suspicious that the money he'd loaned him may have been used to pay off other debts instead, though he couldn't prove it.
Hunt still associated with some old friends from the wrong side of the tracks at the time and they suggested putting McIver in the trunk of their car until he agreed to pay up what was he was owed!
As tempting an offer as that was, Hunt decided to seek legal representation.
His lawyers soon came to the conclusion that Hunt wasn't going to get the full amount back from McIver, and so on their advice he eventually accepted a deal that would see him recoup $170,000 – though in the spur of the moment during a tense face-to-face meeting, 'The Super Samoan' also demanded McIver give him the expensive watch he was wearing on his wrist that day to sweeten the deal.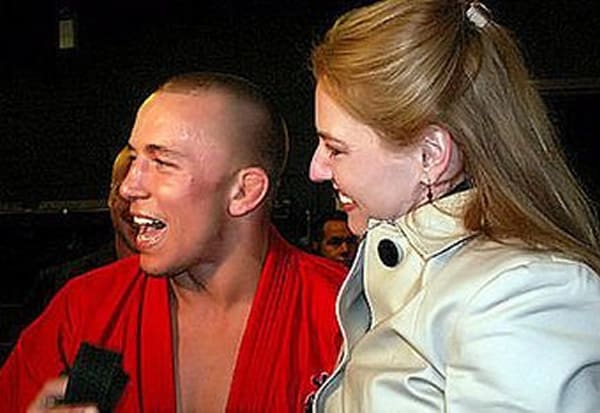 Georges St-Pierre
Shari Spencer made an immediate impact in the MMA business when she signed two big-name clients in Georges St-Pierre and Frankie Edgar, and with the former going on to sign major sponsorship deals with the likes of Under Armour and Gatorade, it seemed that all was going well.
However, in early 2011, St-Pierre opted to part ways with Spencer, with a difference of opinion on his future being cited as the main reason for his decision.
Despite the split being described as amicable, things would later turn ugly as Spencer went on to file lawsuits against the UFC superstar and others close to him.
First up, Spencer targeted GSP's new manager Rodolphie Beaulieu along with his coaches John Danaher and Firas Zahabi, alleging that they had intentionally interfered with contract rights, but that lawsuit was later voluntarily dismissed.
Next up, in 2013 Spencer sued St-Pierre himself in civil court for losses she had sustained in relation to proceeds from endorsement deals that had occurred while she was managing the fighter.
St-Pierre lost the case and was ordered to pay Spencer $737,066.35, in addition to also having to give her 20 percent of future revenue on various UFC pay-per-view fights, 20 percent of royalties earned under a 2008 UFC merchandising contract and 5-percent of future revenues from sponsorship deals with the likes of Affliction and RUSHfit.
When all was said and done, TMZ claimed at the time that the lawsuit would likely cost GSP several million dollars.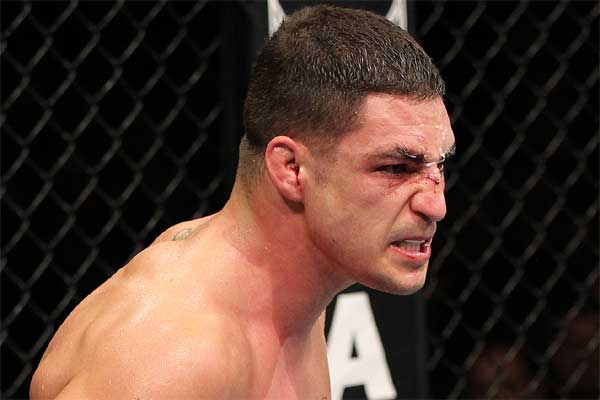 Diego Sanchez
At the peak of his stardom, Sanchez found himself being ripped off by a charlatan who was masquerading as a friend.
This was back in 2009 when Sanchez was competing in memorable Octagon wars with Clay Guida and BJ Penn, and by his own admission his growing fame had gone to his head and he was living a "rockstar lifestyle."
Hanging out with the wrong crowd and taking drugs and alcohol, Sanchez wasn't making good decisions, and that included opting not to employ a reputable manager, instead having one of his friends look after his finances.
Unfortunately for Sanchez, that so-called friend was a con-artist who would go on to embezzle him for $170,000.
"I let some bad influences get into my life and it was a downward spiral," Sanchez recalled in an interview with MMAWeekly Radio. "It was like a tornado sucking everything in."
By early 2010, Sanchez had been left flat-broke and came to the conclusion he had to turn his life around, leaving the party lifestyle and bad influences in California behind in exchange for the calm and tranquility of a rural area outside of Albuquerque, New Mexico.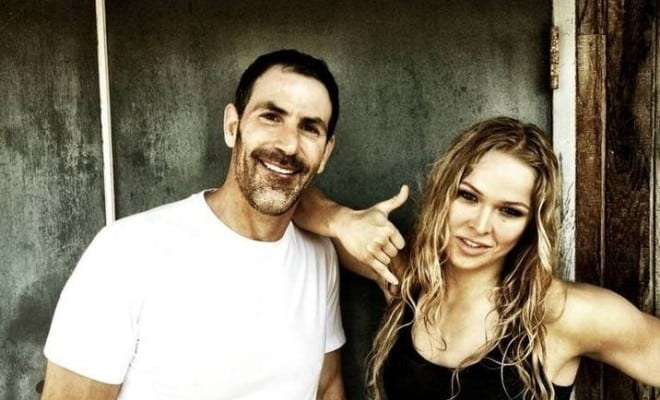 Ronda Rousey
Darin Harvey of Fight Tribe Management served as Ronda Rousey's manager during a four-year period in which as she worked her way through the amateur MMA ranks and then ascended to 8-0 as a professional, winning both the Strikeforce and UFC women's bantamweight titles along the way.
However, they then had a less than amicable split after that and became locked in litigation proceedings, with Harvey arguing their deal was still valid, which would entitle him to a portion of her recent earnings.
In 2015 Rousey revealed to fans that Harvey was in the process of suing her for, "a lot of money."
Just days after her shock defeat against Holly Holm at UFC 193, Harvey spoke to USA Today about his former client, declaring that, "I created a monster. She believed she was as special as the press made her out to be. They give me absolutely no credit for the success of her career. She's not a good person. You don't forget where you came from."
In early 2016 the two finally reached a settlement for an undisclosed sum over their management dispute, but meanwhile, Harvey was still looking to sue Rousey for defamation, claiming that in her autobiography, 'My Fight, Your Fight,' she had misrepresented the role he played in her career.
In the end the two parties came to a resolution a few months later that Harvey wouldn't sue provided that Rousey make "material changes" to the New York Times best-selling book about his role in her career.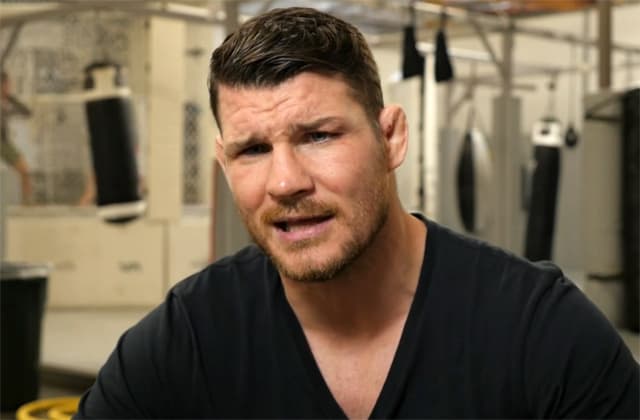 Michael Bisping
A bitter contract dispute between Michael Bisping and his ex-manager Anthony McGann proved costly for the former UFC middleweight champion last year.
McGann, who owns the 'Wolfslair' MMA company that once managed Bisping, sued the fighter for unpaid fees and expenses worth hundreds of thousands of pounds for a period between 2005-2011.
However, in court Bisping argued that he hadn't signed a management deal with McGann in 2005 and that his accuser had been in breach of contract after bullying and threatening to kill him.
The 11-day legal case late last year was contentious and even became physical when the two were involved in a "scuffle" outside of the courtroom that led to them later being chastised by the judge.
Bisping would ultimately be ordered to pay McGann over $400,000, though his ex-manager didn't come out smelling of roses either, with the judge stating that McGann had exaggerated his claims and been "untruthful" and "put forward false documents and false evidence."
The judge also noted that the legal costs involved in the case were, "almost certainly out of all proportion to the sums at stake," and though the matter of who should foot the bill is still to be decided, his preliminary assessment was that it would be "an affront to justice" if Bisping had to pay for McGann's legal representation.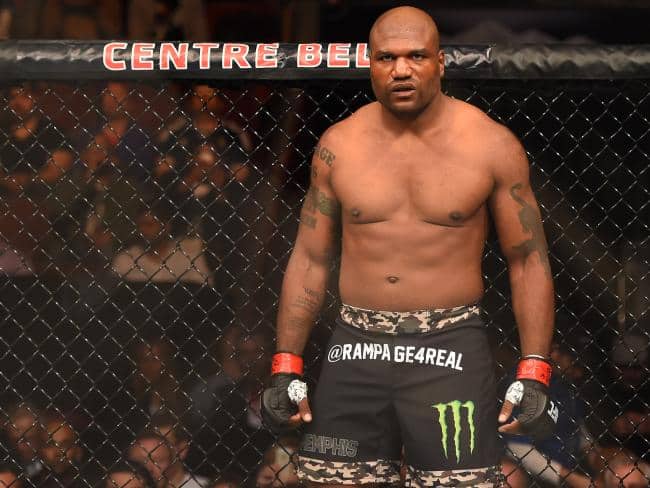 Quinton 'Rampage' Jackson
Despite a long and successful career, in 2017, Quinton 'Rampage' Jackson revealed that he was in a legal battle with his former manager just to keep his own home.
Back in 2010, life had seemed to be better than ever for 'Rampage', starring as B.A. Baracus in a Hollywood movie reboot of 'The A-Team' while also breaking a million pay-per-view buys for his UFC 114 showdown with Rashad Evans.
As such, 'Rampage' splashed out $1,125,000 on a new home in Orange County, but under the advice of his manager at the time, Howard Denis Joseph Gwynn, he opted to protect his anonymity by allowing Gwynn to record the title deeds under one of his own company's names, 'Jezebel.'
However, when the fighters relationship with his manager soured, 'Rampage' discovered that it was too late to move the property back under his own name, and in 2016 Gwynn attempted to sell the home, while the star and his children were stilling living there.
'Rampage' has since got lawyers involved in an attempt to stop that from happening, suing Gwynn for quiet title, unjust enrichment, and declaratory relief.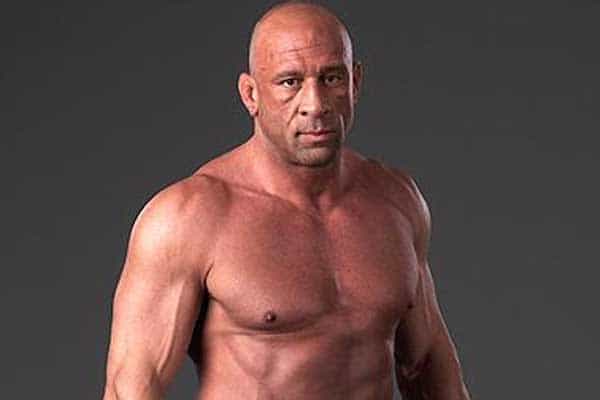 Mark Coleman
After competing in an amateur wrestling tournament in 1996, Mark Coleman was approached by a manager named Richard Hamilton who told him he was scouting for fighters to compete at UFC 10.
The cash-strapped Coleman jumped at the opportunity and would go on to win the UFC 10 tournament, but he didn't receive the money he was expecting as Hamilton claimed to have spent a significant portion of it on paying for friends to attend the event and hold up signs with Coleman's name on it.
Coleman had also been led to believe that Hamilton was "some kind of minister," but after exhibiting strange behavior, his manager claimed that he was in a witness protection program.
"He was a basically a crook," Coleman stated in the book 'Brawl,' and as such the rising UFC star soon severed ties with him.
It proved to be a wise decision as Hamilton would later be sentenced to 78 years in prison for sexual abuse and sexual misconduct with a minor.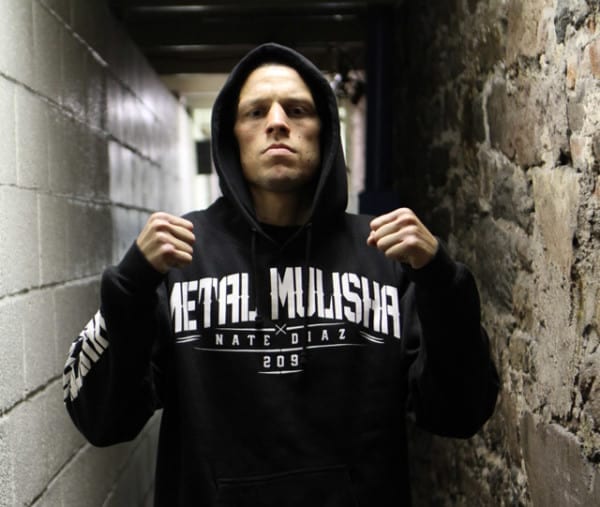 Nate Diaz
Nate Diaz hit the jackpot when he agreed to fight UFC superstar Conor McGregor on short notice in 2016, leading to two hugely successful fights between them that earned the Stockton fighter millions of dollars.
However, Diaz's newfound wealth was soon under threat from his former management team 'The Ballengee Group,' who felt they were due a major piece of the pie.
The group claimed to have negotiated several fights on Diaz's behalf dating back as far as 2014 and had been involved in sealing the deal for his first encounter with McGregor as well as the rematch in the summer of 2016.
Diaz abruptly terminated their deal soon after the UFC 202: McGregor vs. Diaz II deal was signed and it was alleged he didn't pay them their cut for what was later confirmed to be record pay-per-view numbers.
In total, the lawsuit filed by 'The Balengee Group' seeks over $1 million in damages against Diaz and at the time of writing the matter has still not been resolved.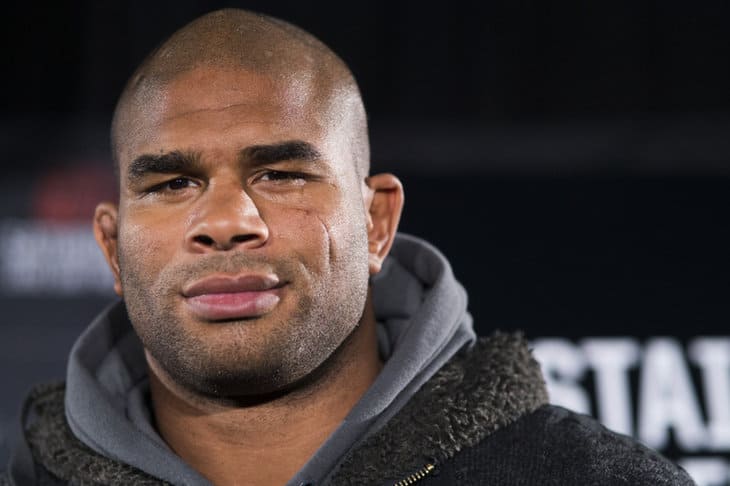 Alistair Overeem
Alistair Overeem was managed by the Golden Glory fight team for over a decade, but the heavyweight star suddenly announced he was cutting ties with them in 2011, citing "a breach of trust," that he claimed left, "no way to continue a positive working relationship."
Overeem vowed not to air their "dirty laundry," but a statement from his lawyers in early 2012 hinted at the fractured relationship, suggesting that Golden Glory had "ongoing problems" in their business and that he'd suffered "deep betrayal" in recent years from his former management.
Overeem went on to sue, claiming that they hadn't paid him some earnings he was due and had also withheld a signing bonus after putting pen to paper on a deal to join the UFC.
However, Golden Glory argued that Overeem's legal move was simply a preemptive strike to deflect the fact that they were going to sue him for not paying them commissions they were contractually obliged to receive.
It was a messy situation that threatened to drag on in the court system, but in November of 2012, it emerged that the two parties had "come to an amicable resolution" regarding their respective lawsuits, though the exact details were not disclosed.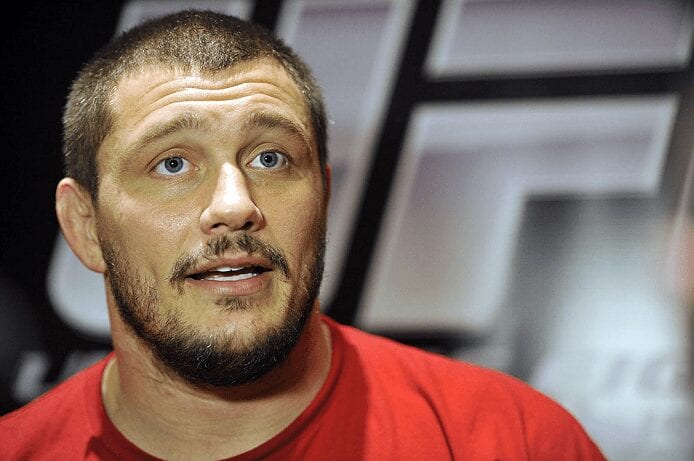 Matt Mitrione
When former UFC heavyweight fighter Matt Mitrione became unhappy with the way that his agent Malki Kawa was handling his business affairs his response was short and direct.
"Malki, you're fired!" Mitrione declared in the Octagon, live on Spike TV, during his UFC 119 post-fight Octagon interview with Joe Rogan back in 2010.
Afterwards, it emerged that Mitrione was angered that Kawa had only been able to raise $5,000 in sponsorship money for his televised fight, and that when challenged about it his manager told him that, "Your wife's bothering me about stuff that's not her business."
Needless to say, that didn't go down well with 'Meathead', leading to his high-profile on-air dismissal.
"He was out of line in a lot of ways and you know I think it's really appropriate for me to fire you on national TV – you're fired!" Mitrione reiterated during another post-fight interview with MMAfighting's Ariel Helwani.