Alexander Volkanovski says Sean Strickland is in for a world of hurt at UFC 293: 'Izzy is going to put it on him'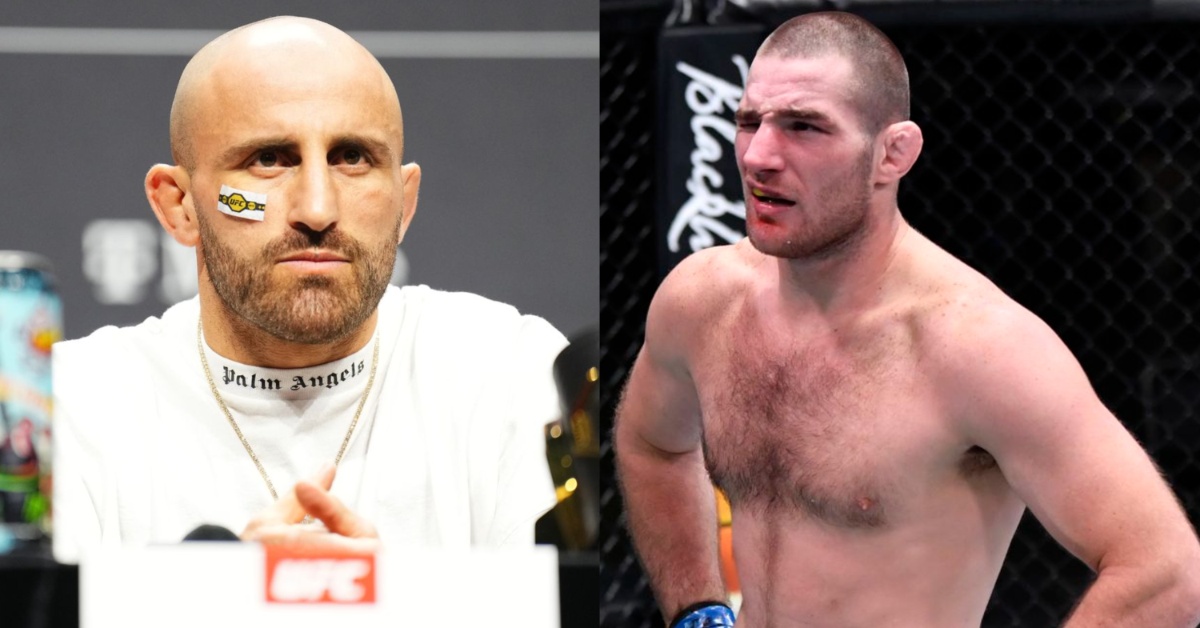 Alexander Volkanovski doesn't see things going well for Sean Strickland in the outspoken standout's first UFC title opportunity.
On September 9, 'Tarzan' will step into the main event spotlight inside Australia's sold-out Qudos Bank Arena for a highly anticipated title tilt with reigning middleweight world champion Israel Adesanya. As we enter fight week, fans are eagerly anticipating the pre-fight media event where Sean Strickland is expected to deliver his special brand of trash-talk in front of members of the media and his opponent.
But no matter what creative quips Strickland comes to The Land Down Under armed with, Israel Adesanya's friend and teammate, Alexander Volkanovski, believes it will ultimately cost 'Tarzan' once he steps inside the Octagon with 'The Last Stylebender.'
"Obviously Sean is gonna talk, Sean is gonna try and get under his skin," Volkanovski said in a video on his YouTube channel. "So that's gonna make it fun. But I feel Izzy is going to really really put it on him. Especially with the talk that's gonna happen. I think Sean Strickland is gonna definitely pay for some of the things he's gonna say. Stylistically, I feel like he's definitely gonna get hurt" (h/t BJPenn.com).
Israel Adesanya Ready to Show Off His Grappling Skills Against Sean Strickland
While Sean Strickland is mostly known for his crisp striking skills, many anticipate that 'Tarzan' will attempt to flex his solid grappling game in hopes of securing a massive upset against Israel Adesanya on Saturday night.
Speaking with Stake.com in a recent interview, the 'Stylebender' suggested that game plan may backfire on Strickland, referencing his own evolution on the mat in recent months.
"It's coming. I promise you, it's coming. I'm getting the neck from these motherf*ckers," Adesanya said. "I'm taking their breath away, romantically. I can't wait, it's coming. You should see me in the gym, I'm nice with it, but I'm still learning. Under the lights, there is going to be a moment that I take a neck. I'm a purple belt by color but I still feel like a white belt."
In 24 career wins, Israel Adesanya has never once submitted an opponent. Will that change at UFC 293, or will 'Stylebender' get the job done with his fists as he has done 16 times before?