The UFC is back on free TV this weekend and fight fans are in for a treat with UFC on FOX 29 is set to take place this Saturday night (April 14, 2018) from the Gila River Arena in Glendale, Arizona.
In the main event, lightweight contenders Dustin Poirier and Justin Gaethje will square off in a probable barnburner that could potentially hold major divisional implications.
The co-main event, meanwhile, will feature a welterweight bout between former interim 170-pound titleholder Carlos Condit and late replacement opponent Alex Oliveira.
Also on the main card, rising star Israel Adesanya will take on Marvin Vettori in a middleweight bout.
Without further ado, let's take a deeper look into UFC on FOX 29's marquee fights: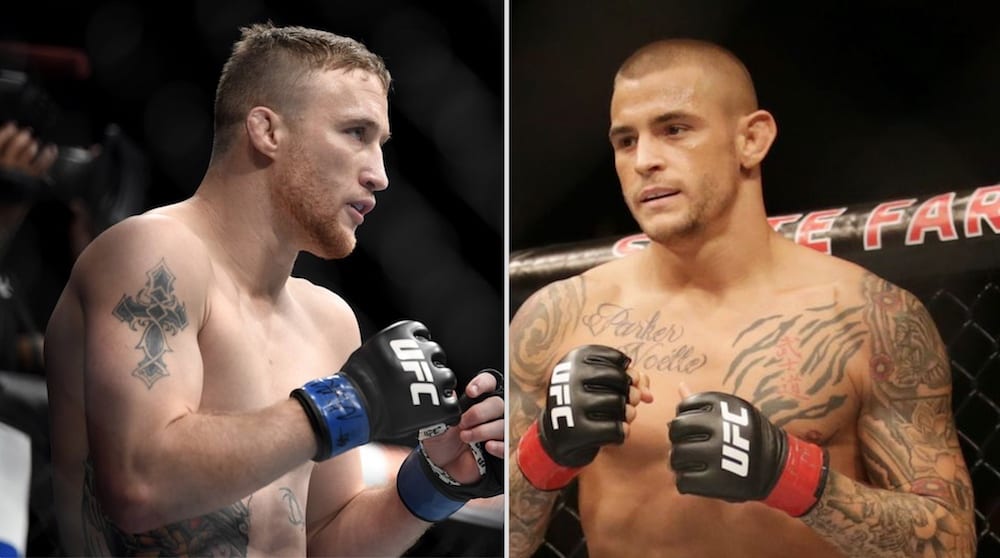 Dustin Poirier vs. Justin Gaethje
UFC on FOX 29's main event will feature a highly anticipated firefight between two of the lightweight division's most exciting fighters.
Poirier, a veteran of 19 UFC fights, is coming off of a victory over former 155-pound champion Anthony Pettis. He's currently ranked No. 5 in the talented division and has won six of his last eight bouts.
Stylistically, Poirier, a southpaw, has consistently improved his striking over the years. With incredible speed, "The Diamond" likes to pressure opponents but also incorporates the use of solid footwork and angles. He also has legitimate fight-ending power, as 11 of his 22 professional victories have come by way of T/KO.
While he may not be considered the better wrestler on paper, Poirier has undoubtedly improved in this department, and I'd argue that he is indeed the superior fighter as opposed to Gaethje when it comes to scrambles, submissions and pure grappling. A black belt in Brazilian jiu-jitsu, Poirier has six submission victories to his credit, although I expect this fight to play out mostly on the feet.
Moving on to Gaethje, the former World Series of Fighting (WSOF) champion holds an impressive professional record of 18-1, although he's just 1-1 in his UFC career thus far, most recently suffering his first professional defeat to Eddie Alvarez.
On the feet, Gaethje is a relentless pressure fighter, always moving forward with undeniable aggressiveness. He has solid boxing skills in addition to possessing some of the most devastating leg kicks in the sport. He also has a knack for ending fights via strikes, as 15 of his 18 victories have come by way of T/KO.
While he is indeed an incredible striker, it's also important to note that Gaethje will never shy away from a brawl. He has a terrific chin, but does leave himself open at times and he can be hit, which was seen in his last fight. It also appeared as if his cardio abandoned him a bit in his last bout.
In terms of grappling, Gaethje is a former NCAA Division I All-American Wrestler. He's incredibly hard to take down and he likes to use his wrestling in reverse, defending takedowns in order to keep the fight standing.
He isn't known much for his submissions and he's likely less skilled in this category, but I'm not sure I see the fight ending up on the canvas anyway.
Ultimately, this is quite a difficult fight to call. With two high-level, offensive-minded fighters like Poirier and Gaethje, anything can and most likely will happen. Poirier will have to be cautious of Gaethje's initial onslaught, but if the fight goes into the later rounds, I feel as if he has the skills to get the job done.
Gaethje is one of the most exciting fighters on the roster, but his style can lead to him being hittable or to him tiring, which could give him problems in this bout. For that reason, I see a firefight developing early and "Diamond" pulling away from 'The Highlight' and winning in the later rounds.
Prediction: Dustin Poirier def. Justin Gaethje via fourth-round TKO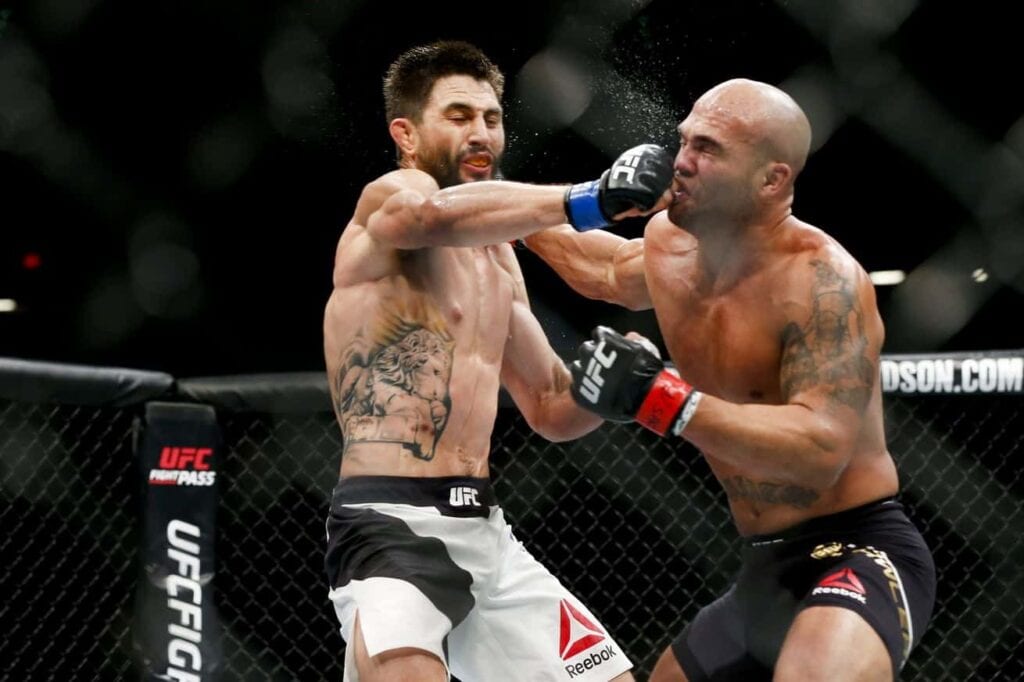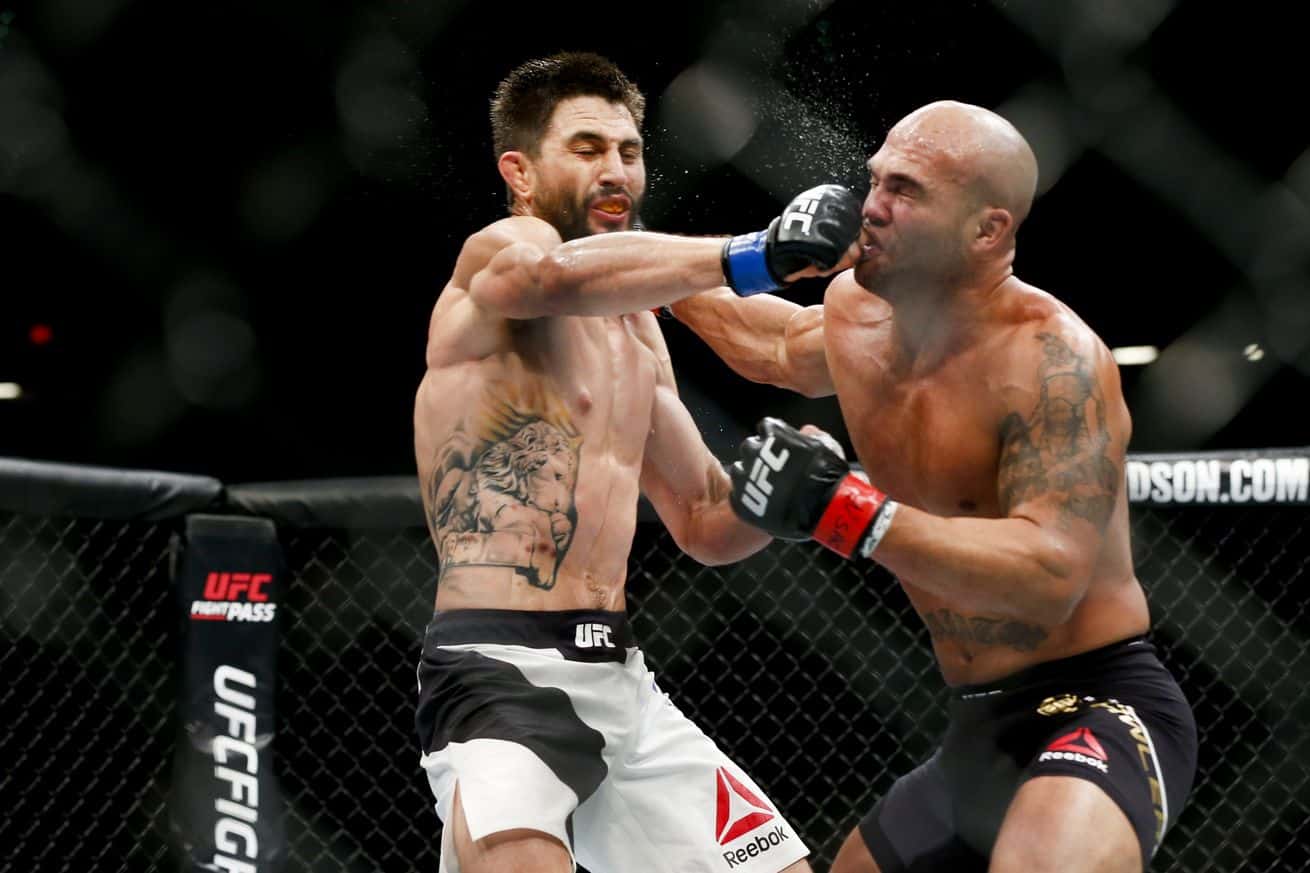 Carlos Condit vs. Alex Oliveira
Originally, Condit, a staple of the welterweight division for years now, was scheduled to take on fellow veteran Matt Brown in UFC on FOX 29's co-main event, but after an injury forced Brown to withdraw, Oliveira stepped up to take the fight.
The 33-year-old Condit has gone through some rough times as of late, losing six of his last eight, but he remains a dangerous fighter nonetheless.
A longtime disciple of Mike Winkeljohn, Condit has an excellent Muay Thai skillset and uses a wide arsenal of attacks. He tends to circle the Octagon before finding an angle to enter into striking range, but he's also quite lengthy and uses his range well.
He may not be known as a prolific knockout artist, but 15 of his 30 professional victories have come by way of T/KO.
In terms of grappling, Condit is just as dangerous. In the clinch, he uses elbows and knees incredible well and on the ground, and he typically uses a very active guard as 13 of his professional victories have come by way of submission. "NBK" owns a brown belt in Brazilian jiu-jitsu.
If he doesn't find a submission, however, Condit has the ability to scramble, but strong wrestlers have also been able to keep him grounded on the way to victory.
Oliveira, meanwhile, has gone 4-1-1 in his last six fights.
Although he's a former lightweight, Oliveira is quite lengthy himself and moves well, often looking to press forward. "Cowboy" is also quite powerful, as 11 of his 18 career victories have come by way of T/KO. I'd feel confident saying Condit is the more diverse striker, though.
In terms of grappling, Oliveira is also strong in the clinch in addition to having a solid wrestling game. He has seen success striking from the clinch, but he also uses the position to land the takedown. As I mentioned, he could look to land the takedown and grind out Condit, but he'll have to be cautious on the ground, as Condit is the far superior submission artist.
In fact, two of Oliveira's four professional losses have come by way of submission, so that may be a plan of attack for Condit.
Ultimately, I could see this fight going either way due to multiple factors. On one hand, Condit's recent history with losses and injuries lead me to think that perhaps he just doesn't have much left. On the other hand, however, I feel as if he is indeed the superior fighter from a technical standpoint, and "Cowboy" is coming in on short notice.
At the end of the day, I feel as if this fight has the potential to be a back-and-forth war and I'm going to go with my gut and say Condit squeaks out a decision victory.
Prediction: Carlos Condit def. Alex Oliveira via unanimous decision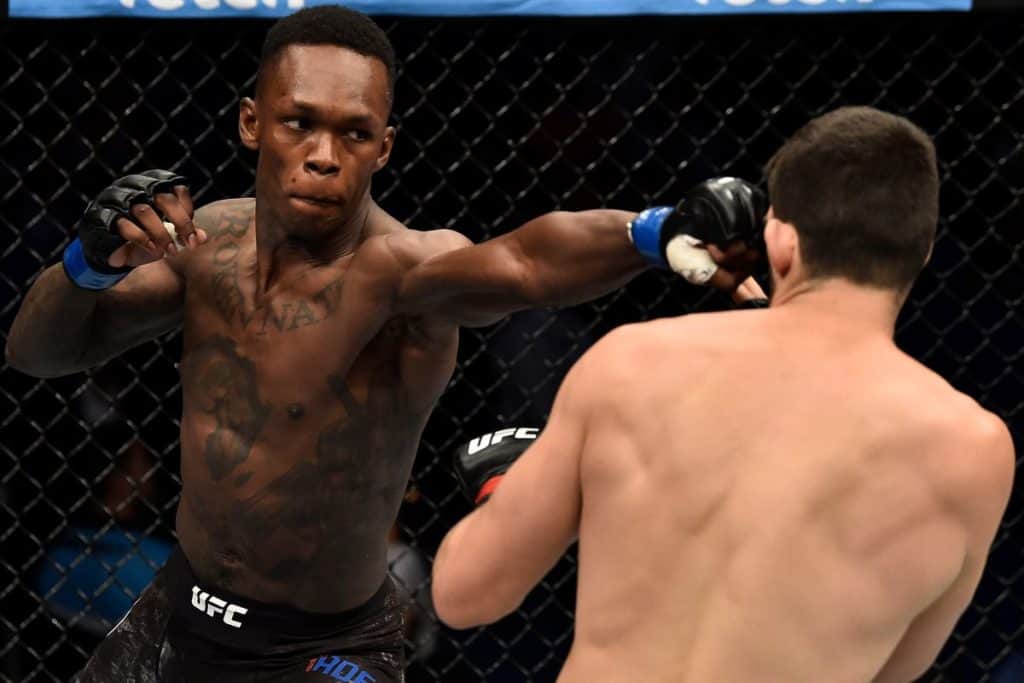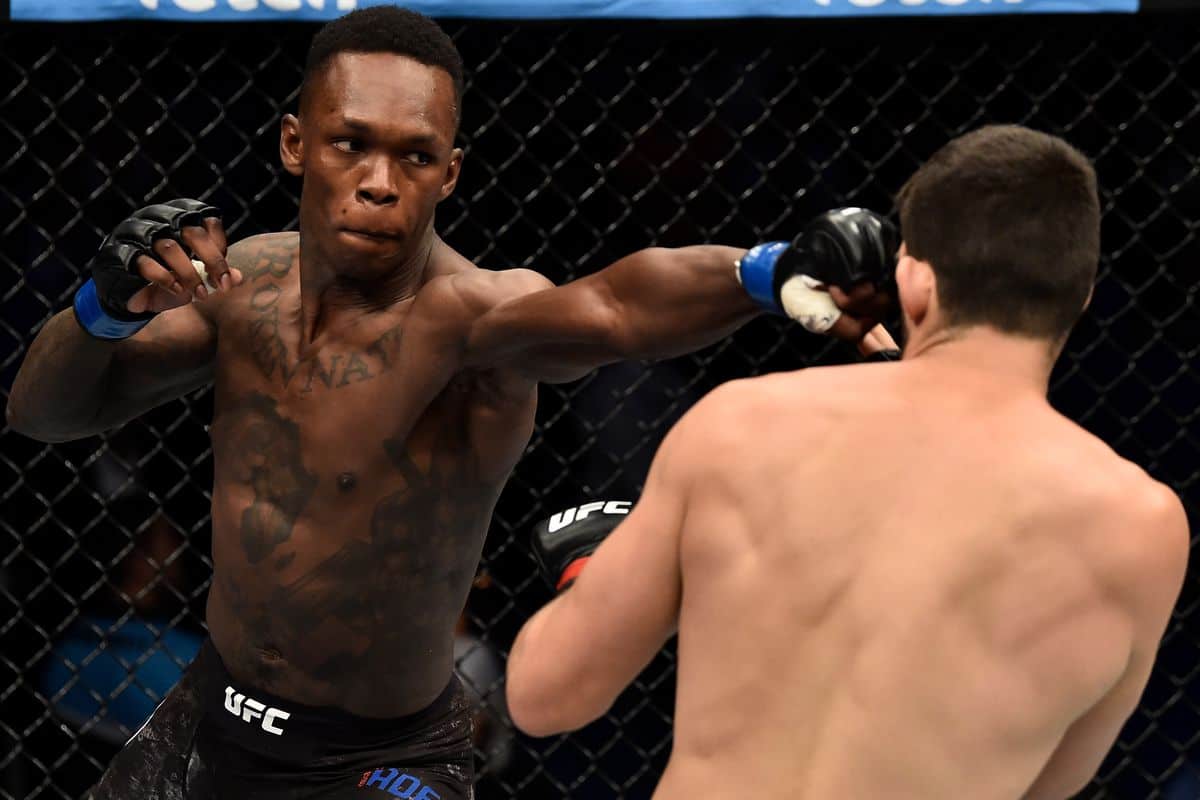 Israel Adesanya vs. Marvin Vettori
In this main card bout, two of the middleweight division's most highly-touted prospects will square off.
Vettori, a 24-year-old Italian, has gone 2-1-1 in his UFC career thus far while owning a 12-3-1 overall record.
Stylistically, Vettori is known most for his grappling, as he's won eight fights via submission thanks to a brown belt in Brazilian jiu-jitsu. He also has solid wrestling and will likely be the larger man inside of the Octagon.
In terms of striking, Vettori will certainly be at a disadvantage, but he's shown consistent improvements since beginning to train under Rafael Cordeiro. His defense, however, has raised some questions.
Adesanya, meanwhile, is 12-0 as a professional mixed martial artist after winning his UFC debut via TKO this February.
A highly decorated kickboxer, Adesanya is quite possibly one of the best pure strikers in the 185-pound division. He's flashy, creative and uses a wide variety of strikes, although his kicks and body shots have stuck out as of late. And he packs quite a bit of power, as all 12 of his victories have come by way of T/KO.
Adesanya has appeared to have consistently improved his grappling, showing patience and decent takedown defense in his last fight. He'll need to do the same here against the more experienced grappler in Vettori to keep the fight standing.
If he does that – and it's a big if – it'll be his fight to lose. "The Last Stylebender" is without question the superior striker and I expect him to pick apart Vettori before finding a finish if the bout remains standing.
Prediction: Israel Adesanya def. Marvin Vettori via second-round TKO