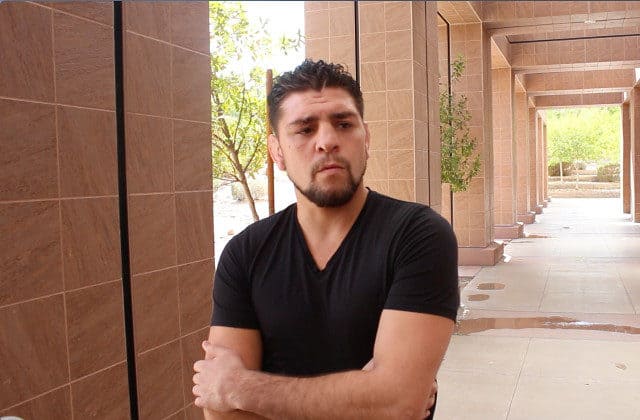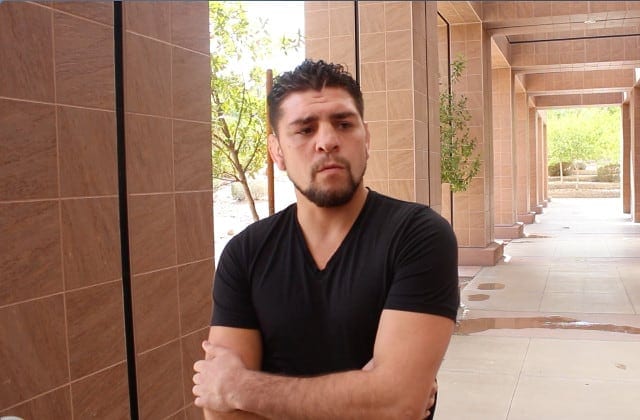 The UFC has responded to Nick Diaz' arrest on felony and misdemeanor domestic violence charges today.
After word broke this morning that Diaz had been detained at the Clark County Detention Center in Las Vegas, Nevada, following an alleged violent incident involving a female where Diaz supposedly became confrontational with 12 police officers who had been dispatched to the crime, it didn't look good for the longtime fan favorite.
But a different side of the story soon came from one of Diaz' friends who claimed to have inside knowledge of the situation, causing the alleged crime to become murky with uncertainty and doubt. Diaz has been out of the octagon for over three years, yet in this case it appeared his freedom was potentially on the line with such violent and serious charges being leveled at him. Las Vegas police will stage their own investigation, but Diaz' employers at the UFC are planning to conduct their own probe into the dire matter.
They declared as much in a statement on their official website:
"UFC is aware of the recent arrest of middleweight athlete, Nick Diaz. The organization does not tolerate domestic violence and requires all athletes to adhere to the UFC Fighter Conduct Policy. Every athlete is deserving of due process and this situation, as with any official allegations, will be duly reviewed and thoroughly investigated by an independent party."
A former Strikeforce welterweight champion, Diaz has been out of action since he lost to Anderson Silva in January 2015, a fight which was eventually declared a no contest after Silva tested positive for elevated testosterone and Diaz tested positive for marijuana metabolites.
He's remained near the peak of MMA headlines ever since, but few if any concrete info about him actually returning has arisen. He was recently cleared to fight after agreeing to a retroactive one-year suspension from USADA for a whereabouts violation, a suspension that didn't really matter considering he wasn't set to compete at any point during it.
They claim to be hard on domestic violence in their Fight Conduct Policy, but the UFC has shown an inconsistent attitude towards the touchy subject in dealing with fighters like Anthony 'Rumble' Johnson, Michael Johnson, and Abel Trujillo. There's a lot of doubt surrounding Diaz' arrest, but if he is found guilty of any of his charges, it would be a pivotal moment in how they deal with the issue.
This is just one of those times when 'we'll see what happens' as a certain polarizing UFC exec loves to say. Stay tuned fans.
If you enjoyed this story, please share it on social media!