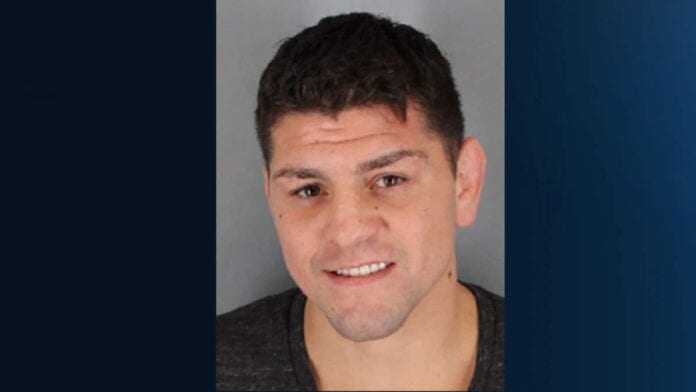 Nick Diaz has allegedly been arrested for domestic battery by strangulation in Las Vegas, according to police records.
Diaz hasn't been active at all of late, having last competed at UFC 183 back in 2015. Rumors about Diaz placed him in Vegas going to different boxing gyms.
However, any perceived return could be held up by his recent arrest, news of which came from FrontRowBrian on Twitter: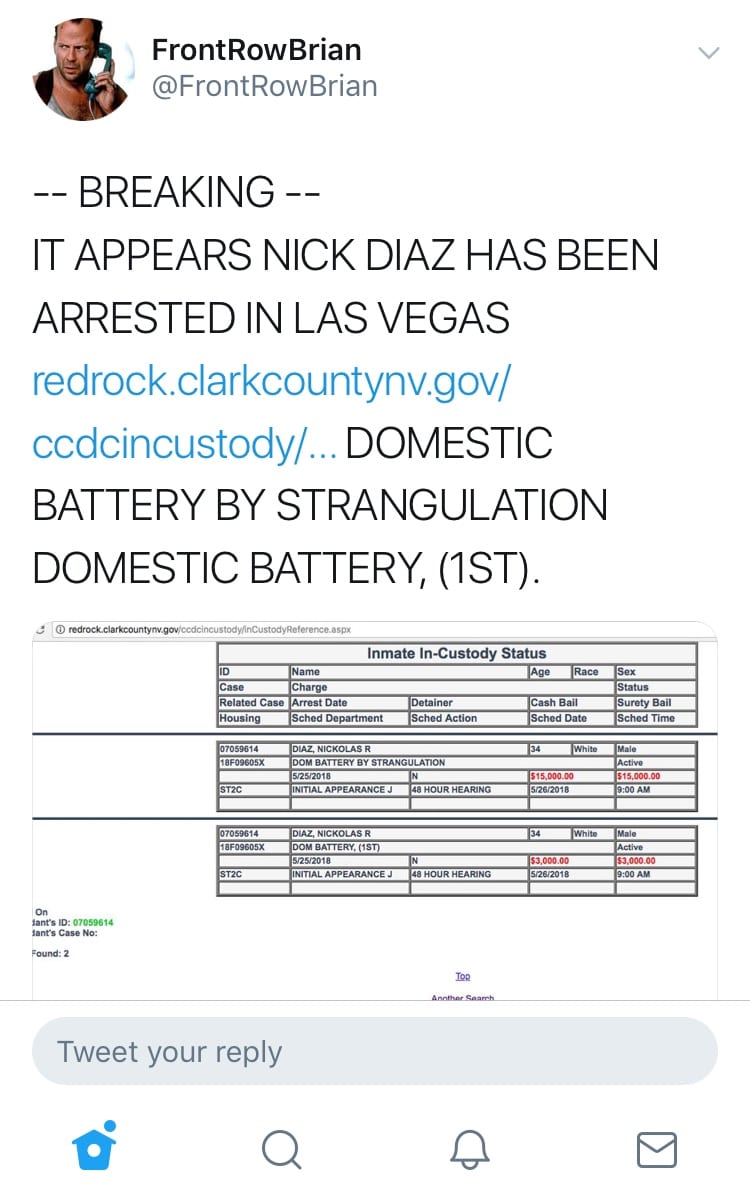 It's still unclear as of Friday afternoon who was the victim, and the elder Diaz brother hasn't commented on it. FrontRowBrian did state the Diaz named in the arrest record was Diaz' age and that he is often in Las Vegas.
A follow-up call to the Clark County Detention Center confirmed to LowKick MMA that a man with his name and exact birthdate of August 2, 1983, was indeed in custody.
Officer Larry Hadfield of the LVMPD office of public information told MMAjunkie that the alleged victim was female. Hadfield said officers responded to a call and were dispatched to a Las Vegas residence at approximately 7:20 p.m. PT., according to MMA Junkie.
The person with knowledge of the case told MMAjunkie that 12 units were dispatched to the scene, the alleged victim was transported to a local hospital and Diaz was combative with officers during his arrest.
The news broke Friday morning at 9:00 a.m., with Diaz being held on $15k bail for the strangulation charge and $3k bail for domestic battery.
Stay tuned as this story develops!