UFC and WWE officially merge under TKO Group banner, reveals details on potential crossovers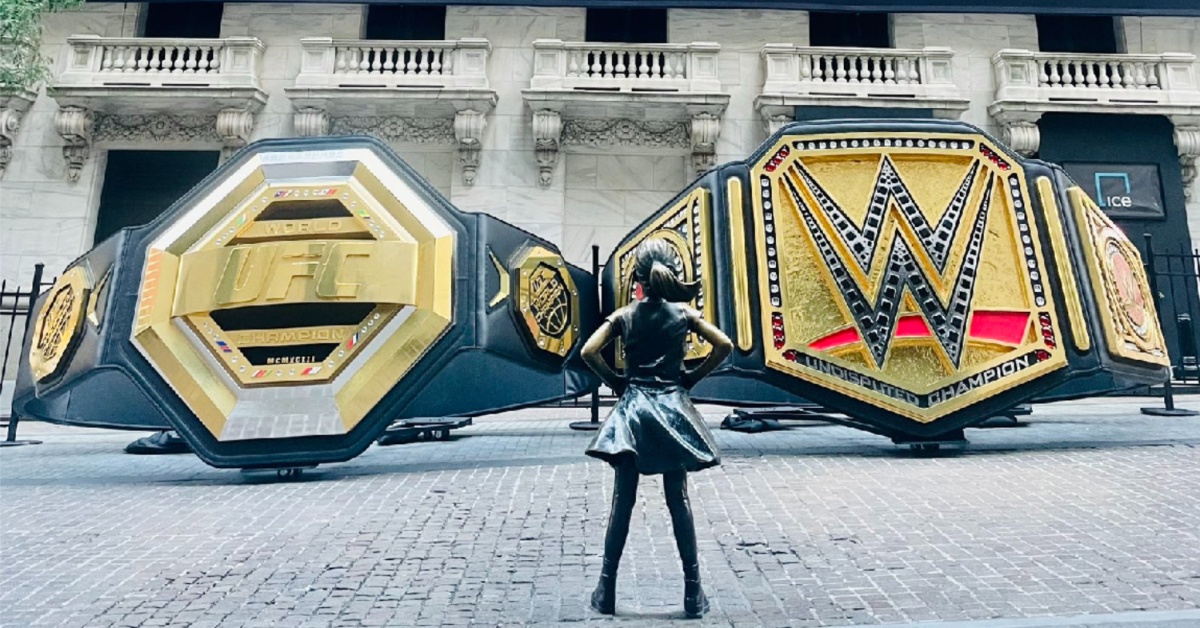 The UFC and WWE are officially under one roof as a merger bringing the two brands together under a new banner has officially closed.
Endeavor, the parent company of both the UFC and World Wrestling Entertainment announced on Tuesday that the two global entities will be publicly traded under the newly-launched company, TKO Group. As reported by ESPN, Endeavor will own 51% of the new company and WWE shareholders will own 49% with a valuation of $21.4 billion. Vince McMahon, the former controlling shareholder and chairman of WWE will act as the executive chairman of TKO with Nick Khan on board as the WWE President.
Instead of holding onto his role as the UFC President, Dana White will now be the UFC CEO while Endeavor's Ari Emanuel will be CEO of TKO.
"Where we want to get is where every UFC fan is a WWE fan and every WWE fan is a UFC fan," UFC senior executive vice president and chief operating officer Lawrence Epstein told ESPN.
Vince McMahon had been reportedly looking to sell his pro wrestling empire for some time and strongly began to consider Endeavor after attending UFC 276 last year alongside Khan, McMahon's daughter Stephanie, and the pro wrestling powerhouse's CCO Paul 'Triple H' Levesque.
Though their industries may offer vastly different products, both Vince McMahon and Dana White came from humble beginnings and grew their respective businesses into global billion-dollar empires that rely heavily on presentation, promotion, and live events.
"We've always thought there was just an incredible opportunity to sort of roll up these two great brands and great organizations in the combat sports space," Epstein said. "We were a little bit early in our thinking on this thing. And of course, it's really exciting and really a dream come true to have this come together."
Can UFC Fans Expect to See Fighters Crossover with WWE and Vice Versa?
At this time, there are no plans for any significant changes with either organization. Dana White will continue to run day-to-day operations for the UFC while Levesque will remain as the creative head for the WWE. One possibility, according to Epstein, is that the UFC and World Wrestling Entertainment could begin promoting back-to-back events on the same weekend, selling them to cities as a package deal.
Crossovers could also become more prevalent between the two organizations. In the past, fans have seen current WWE Superstars like Brock Lesnar and Ronda Rousey make their mark inside the Octagon and vice versa. UFC Hall of Famer Daniel Cormier, who is an admittedly big fan of WWE, has even appeared for the promotion in a guest referee role.
"UFC fighters are gonna stay focused on the UFC and WWE superstars obviously do something different in our ring," Nick Khan said. "… but you also see in the UFC people with big personalities who, once their UFC run is done, once the UFC and the fighter says, 'Hey, maybe now's the time to call it a day,' could those people have a longer life at WWE, an extended life with TKO? We think so."
Are you excited to see what the future holds for the UFC and the WWE now that they are under the same banner?