Dana White refuses to force fighters to apologize for using homophobic slurs despite backlash after UFC 293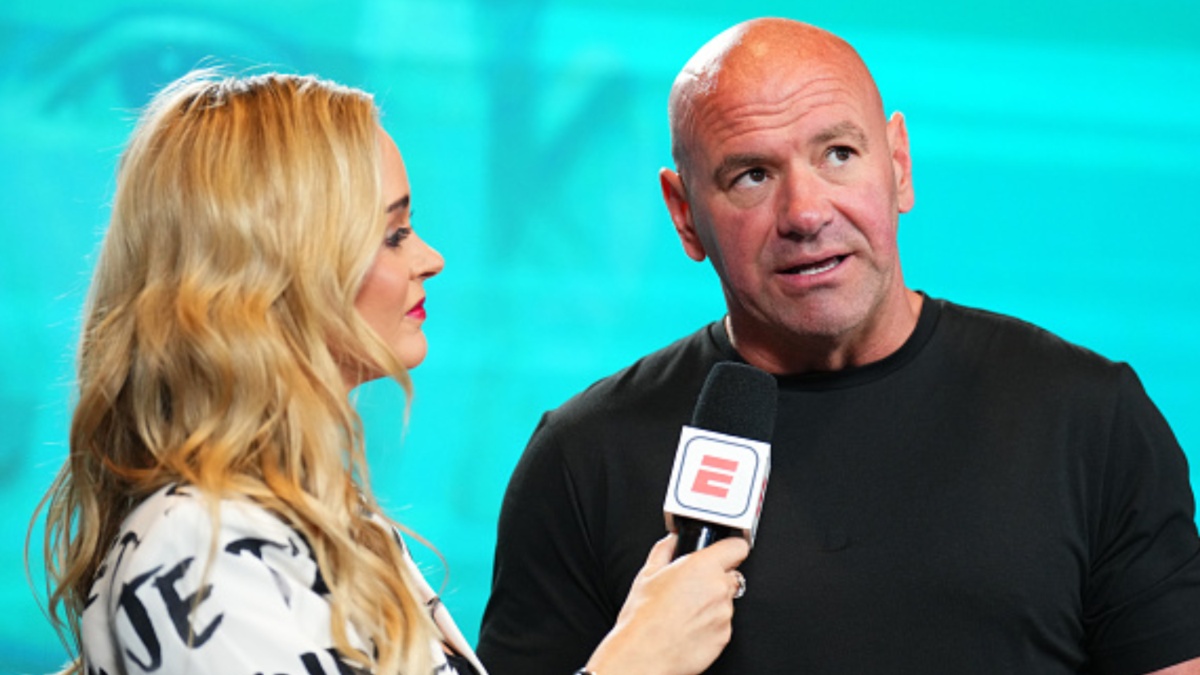 The UFC president Dana White seems to be an avid believer in free speech, as he refuses to force fighters to apologize for saying things, even if those things happen to include homophobic slurs.
At UFC 293, a moment of great promotional footage was ruined when UFC flyweight Manel Kape called Kai Kara France's teammates a bunch of f****** at the tail end of what was a compelling callout by Kape. Earlier in the night, Charlie Radtke also said a homophobic term after his fight, which in today's day and age is definitely not kosher.
When asked about these homophobic terms by reporters, Dana White defended his fighters and claimed they just got lost in the excitement of the moment. "I think these guys get a little excited and they make bad mistakes," White said (H/T MMA Junkie). "Radtke did the same thing, and you know me: we didn't run over to him and say 'you better apologize'. He did that on his own."
Dana White defends his fighters for homophobic slur use at UFC 293
"We make mistakes," White continued. "I am not holier than thou either, so we've all been in positions where we've made mistakes. Like I always say, it's how you recover from it and how you carry yourself after you make the mistake."
"He came out and apologized on his own free will," Dana White said. "We didn't tell him to do anything, and the fact that he did that means he means it. I don't make anybody apologize for anything. You do what you want. You're grown men and women. You're able to say what you want. He did it. He was embarrassed and he apologized. I'm sure some people will accept his apology and some people won't."
Both Kape and Radtke apologized for what they said, and it seems no punishment will be doled out by the UFC. It's honestly a little bit contradictory when you reflect on the time that former UFC superstar Nate Diaz wrote a Tweet that included a homophobic slur and promptly got suspended by the UFC. The Diaz suspension happened back in 2013, roughly a decade before the famous incident on New Year's Eve where Dana White was filmed slapping his wife across the face mid-argument.
White received no penalty for that event, and perhaps it's even why he's seemingly being more lenient now compared to the UFC's actions in handling the Diaz situation back in 2013.
What do you think about Kape and Radtke saying homophobic slurs at UFC 293, and the way Dana White is handling the situation?