Although some may argue that the UFC has had a down year in 2017, the promotion will host one of its strongest cards in recent memory on Saturday night.
Tomorrow's (December 2, 2017) UFC 218, which will take place live on pay-per-view (PPV) from the Little Caesar's Arena in Detroit, Michigan, possesses an incredible lineup of fights.
In the main event, surging featherweight champion Max Holloway will rematch Jose Aldo, a man many still consider to be the best 145-pounder of all-time, after Aldo accepted the bout when Frankie Edgar pulled out with an injury. Then, heavyweight knockout artists Alistair Overeem and Francis Ngannou will clash in the evening's co-main event.
Also on the main card, flyweight contenders Henry Cejudo and Sergio Pettis will meet, while Eddie Alvarez and Justin Gaethje are also set to do battle in one of the most highly anticipated fights of the year.
Without further ado, take a look at our full UFC 218 preview, breakdown and analysis: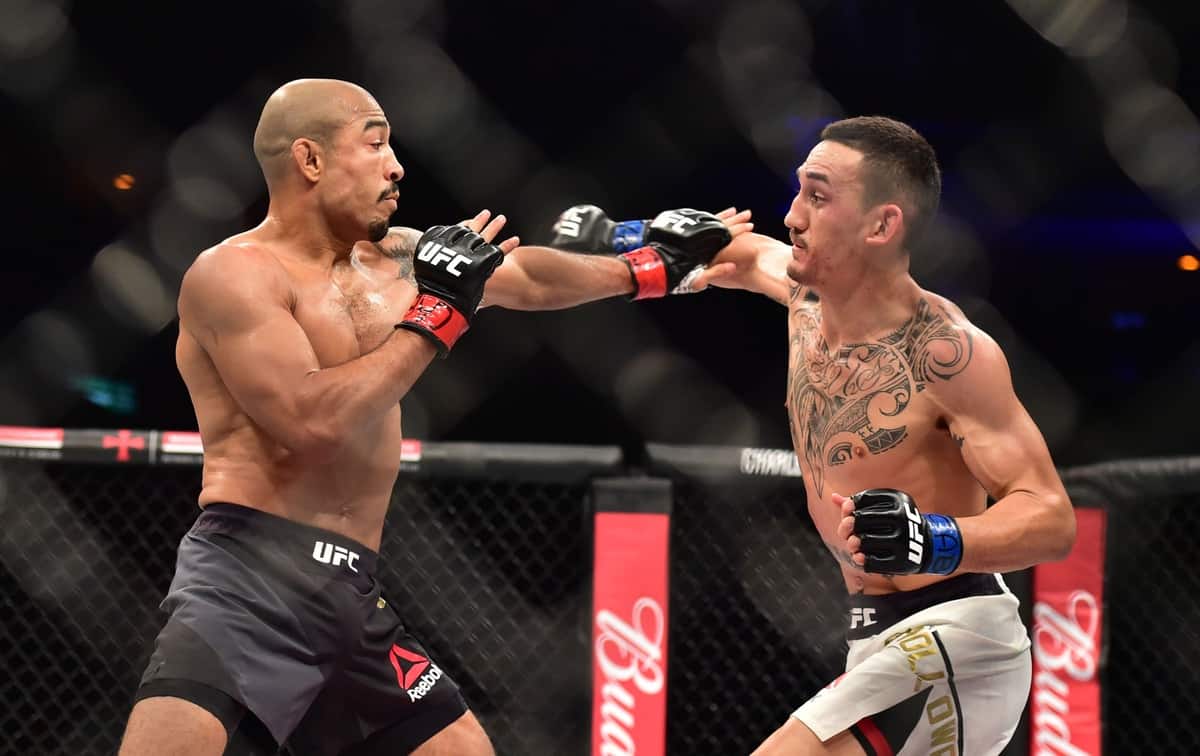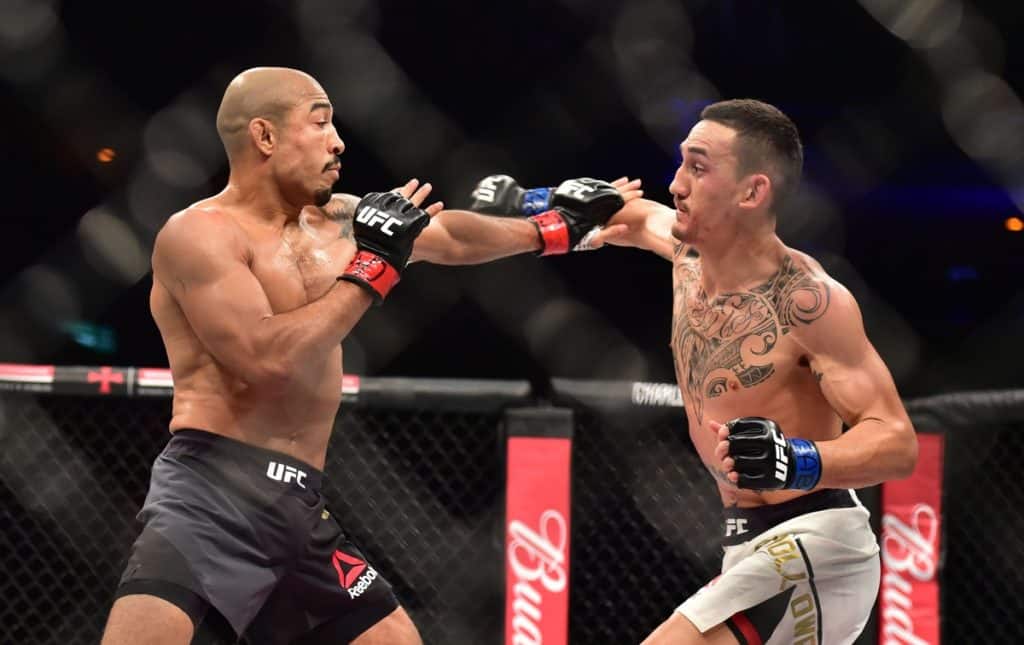 Max Holloway vs. Jose Aldo II
Max Holloway and Jose Aldo fought just five months ago at UFC 212 in Rio de Janeiro, Brazil. Entering enemy territory, Holloway battled back after dropping the first two rounds, landing a brutal four-punch combination and finishing Aldo in the third round to become the undisputed featherweight champion.
The win marked the eleventh in a row for "Blessed", with 8 of them coming by way of finish. Since losing to Conor McGregor in 2013, he's run through a murderer's row of elite talent, picking up victories over Cub Swanson, Ricardo Lamas, Anthony Pettis and Aldo.
Over the course of that winning streak, Holloway has improved immensely. Once possessing holes in his takedown defense and submission game, the Hawaiian is now a threat in all areas, with the ability to finish a fight in a multitude of ways. On the feet, he has power, a wide array of attacks, and the fight IQ to put pressure on an opponent while still utilizing his reach.
And at just 25 years of age, Holloway is still improving.
In regards to Aldo, on the other hand, it could be argued that he's on the decline. He's lost two of his last three bouts, and his chin has appeared to be losing its durability.
However, that's not to say that he no longer possesses the skills of the killer that won 18 consecutive fights before running into McGregor in 2015. After all, he did win the first two rounds against Holloway and that was without the use of his patented leg kicks, which his team blamed on an injury.
On the feet, Aldo is still a Muay Thai tactician. He landed some big shots against "Blessed," and when he's on point, his combinations are as dangerous as they come. The Brazilian also has some of the best takedown defense in UFC history.
If he's healthy and in top shape, Aldo has a chance to reclaim his title. In the end, however, I feel as if Holloway is at his speak. I expect him to start faster this time around, and if he does, a similar outcome will follow.
Prediction: Max Holloway def. Jose Aldo via second-round TKO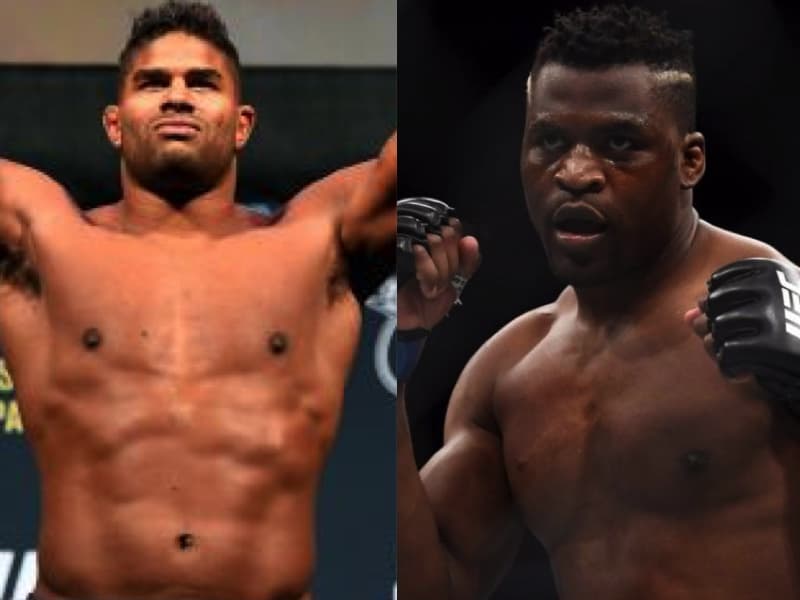 Alistair Overeem vs. Francis Ngannou
In a bout between a seasoned veteran and a red-hot prospect, a heavyweight title shot could be hanging in the balance.
In terms of striking skills, Overeem may very well be the most decorated striker in the division's history. With a background in kickboxing, he has fight ending power in his punches, kicks, and knees. Over the years, however, I'd argue that he's become a more patient, calculated, and technical fighter. His offensive wrestling has improved and he appears to be sticking to his game plans, which has led him to win six of his last seven fights.
My only concern regarding Overeem is his chin.
He was knocked out in back-to-back fights in 2013 by Antonio Silva and Travis Browne, then again by Ben Rothwell in 2014 and champion Stipe Miocic in 2016. That could be a big problem against the ultra-powerful Ngannou.
Since entering the UFC, "The Predator" has won five consecutive fights over the likes Luis Henrique, Curtis Blaydes, Bojan Mihajlović, Anthony Hamilton and Andrei Arlovski. He's athletic, explosive, and has tremendous killer instinct, but he's also never faced a fighter the caliber of Overeem.
I can see this fight going either way. I wouldn't be surprised to see Ngannou land a big shot and put Overeem away, but I'm going to side with "The Reem's" experience. He'll need to be smart, avoid Ngannou's power, and use a carefully put together game plan.
If he does that, he'll take home the victory.
Alistair Overeem def. Francis Ngannou by third-round TKO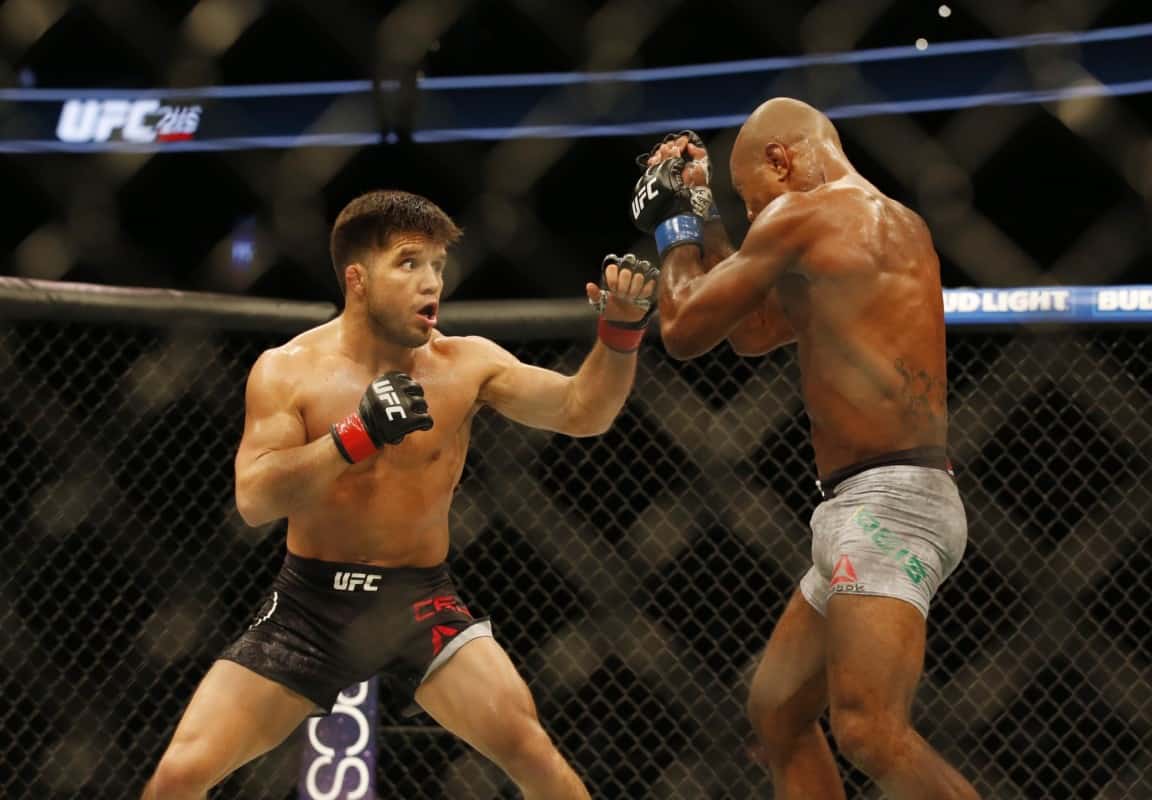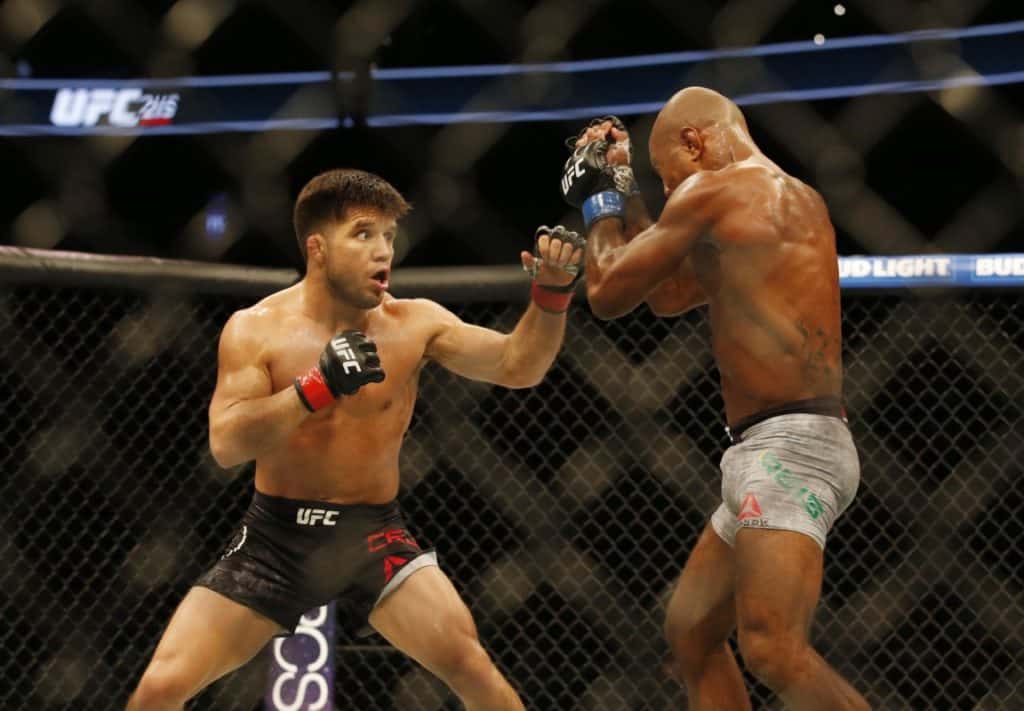 Henry Cejudo vs. Sergio Pettis
In a bout that has been previously scheduled before, surging flyweight contenders Henry Cejudo and Sergio Pettis will do battle with the winner potentially earning a shot at the 125-pound.
Since his entrance into the UFC, Cejudo has been billed as a legitimate contender. After seemingly figuring out his weight issues, the former Olympic gold medalist has proved to be an elite level flyweight. With a decorated wrestling background, "The Messenger" has rounded out his game and has only come up short against the division's best: champion Demetrious Johnson and longtime No. 1 contender Joseph Benavidez.
He recently got back into the win column with a knockout victory over Wilson Reis and he owns UFC victories over Dustin Kimura, Chris Cariaso, Chico Camus and Jussier Formiga.
Pettis, on the other hand, has compiled a four-fight winning streak and he's looked to have improved drastically over that stretch. Like his older brother, former lightweight champion Anthony Pettis, he's a well-versed striker. He also owns a brown belt in Brazilian jiu-jitsu.
At 24-years-old, I expect Pettis to be a player in the flyweight division for years to come, but I'm just not sure he's ready for Cejudo. I expect "The Messenger" to use his improved striking to set up his takedowns and attempt to control Pettis on his way to victory.
Prediction: Cejudo def. Pettis via unanimous decision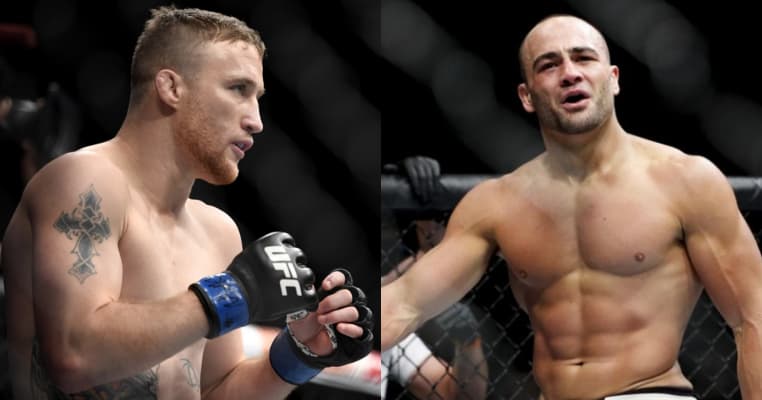 Eddie Alvarez vs. Justin Gaethje
On a card filled with intriguing match-ups, this fight, in my opinion, is the most exciting.
A bout between two former lightweight champions, Alvarez in Bellator and the UFC and Gaethje in the World Series of Fighting, it's expected that this fight will produce fireworks and for good reason.
Alvarez is a slick boxer with a strong wrestling background, but he's built a career off of his heart, toughness, and durability. That may not be enough against Gaethje, a man willing to eat a plethora of shots in order to inflict his own damage.
The ex-UFC titleholder is coming off of a brutal TKO loss to Conor McGregor and a no-contest against Dustin Poirier, but he remains one of the best lightweights in the world. In this fight, he should look to use his movement to stay on the outside and circle, while picking Gaethje a part.
The former WSOF titleholder, on the other hand, should look to use his vicious leg kicks and pinpoint body shots to slow Alvarez down. He'll likely be looking to press forward and put the pressure on his opponent as he often does. Given his 18-0 record, this style clearly works, but he's also very hittable.
Given each man's style, I could see this bout going either way, but I think Gaethje's toughness and pressure will be the difference maker. If he can stalk down Alvarez and pin him in close corners, I see him getting the job done.
Prediction: Justin Gaethje def. Eddie Alvarez via second-round TKO