UFC 213 Predictions: Will Yoel Romero Emerge As Interim Champ?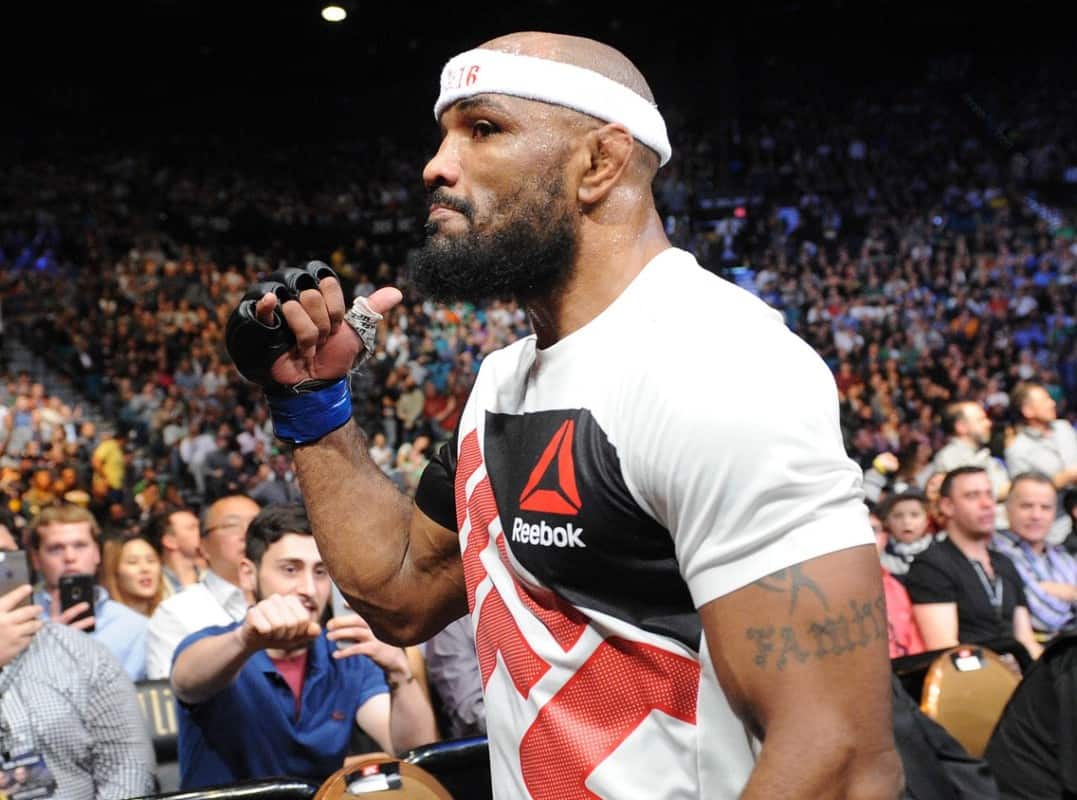 The UFC is rolling on with their traditional International Fight Week pay-per-view (PPV) event tonight (Sat., July 8, 2017) with UFC 213 from the T-Mobile Arena in Las Vegas, Nevada.
The card features a stacked lineup with two title fights, with Amanda Nunes meeting top contender Valentina Shevchenko for the women's bantamweight title in the main event, while top-ranked middleweights Yoel Romero and Robert Whittaker square off for the interim belt in the co-main event.
The rest of the main card suffered a huge hit when Robbie Lawler vs. Donald Cerrone was forced off the card due to a "Cowboy" injury, but it still features some potentially exciting bouts in Fabricio Werdum vs. Alistair Overeem, a heavyweight match that could decide the next title contender, and a solid Jim Miller vs. Anthony Pettis match-up to get the PPV card started.
Find out whom we picked to win at UFC 213 right here: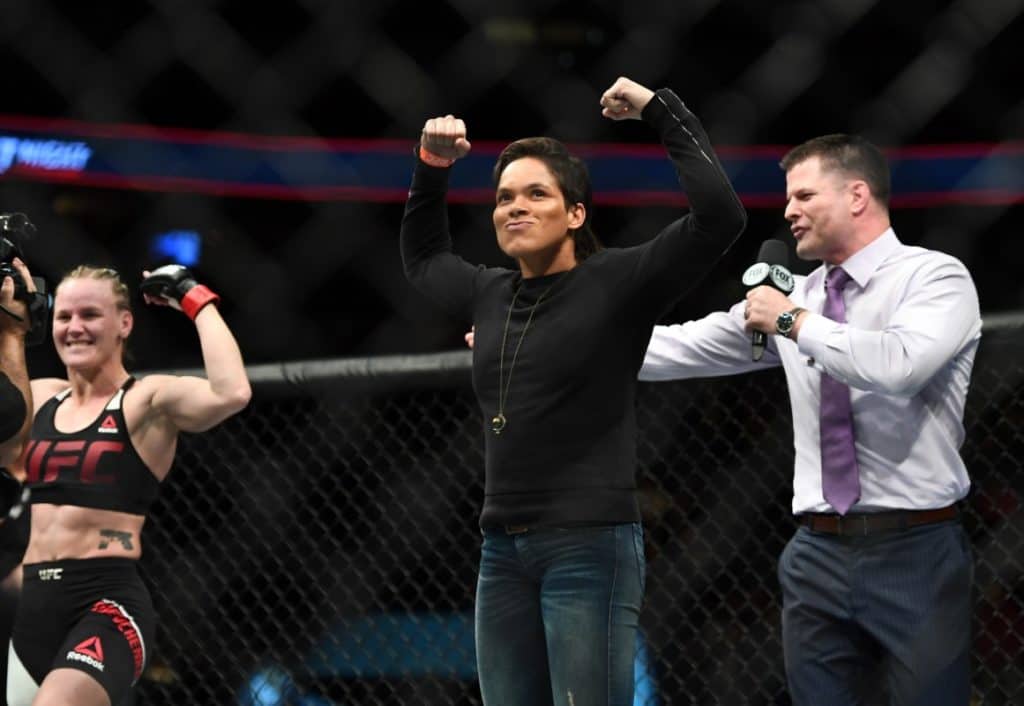 Amanda Nunes vs. Valentina Shevchenko:
First off, I have to say that this is one of the least talked-about major UFC fights amidst a sea of news about Daniel Cormier vs. Jon Jones and of course, Conor McGregor vs. Floyd Mayweather (which isn't even in the UFC), and that's a shame. Both of these women are at the peak of their skills in their respective primes, and I'd go as far as to say that both have improved quite substantially in the nearly year-and-a-half since their close UFC 196 match-up, which Nunes won by decision. It's difficult to say who has improved the most, however.
That makes this fight a tough one to predict, and indeed I've gone back-and-forth on my main event prediction at least once due to that fact. The champ has looked nothing less than devastating in her last two fights against Ronda Rousey and Miesha Tate, but let's be honest – neither of those women was ever known for their world-class striking skills. No, Rousey's knockout of Bethe Correia, after which everyone thought she was ready to fight male bantamweights (!), doesn't count.
The Muay Thai champ-level skills of "Bullet" do, however, and Nunes knows she has a tough test on the feet here. Shevchenko's striking is so crisp and accurate that she has a good chance to outland the more powerful champion, but the reach and KO ability will rest with "The Lioness."
On the ground, Shevchenko has looked nothing less than brilliant in recent fights, mixing in some takedowns against Holly Holm and submitting Julianna Pena with a beautiful armbar. Nunes has mostly choked out her opponents after rocking them on the feet, so although she does have a good takedown and jiu-jitsu game, she may not be looking to take this one to the mat. She gassed badly in the third round their first match-up, and was arguably getting chewed up on the ground late in that bout.
Ultimately it's a close one here, and one I've changed my pick from the challenger to the champion. I think Nunes will be able to use her size and power advantages along with a newly refined gameplan to score a finish this time around.
Prediction: Nunes by second-round TKO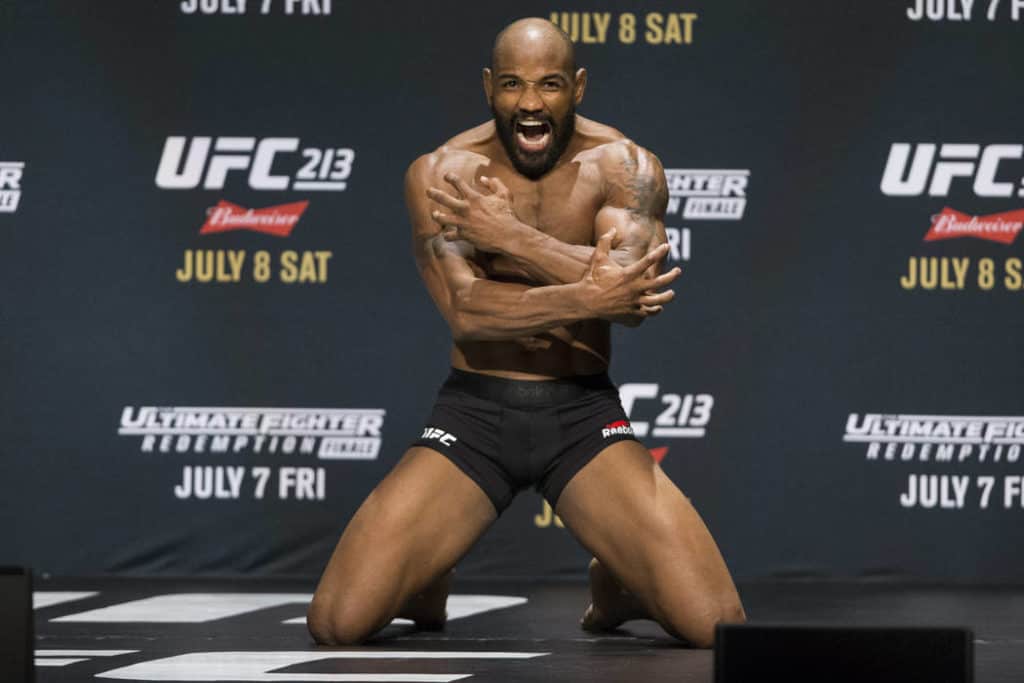 Yoel Romero vs. Robert Whittaker:
Another closely-matched, highly intriguing title fight, this co-main event for the interim middleweight title very well may be to decide who the true top middleweight in the world is with champion Michael Bisping injured and chasing fights with retired – and retiring – former champs.
The recent track record of each man speaks for itself, with Romero beating all seven of his UFC opponents, while Whittaker has exploded into contention with back-to-back knockouts of Ronaldo "Jacare" Souza and Derek Brunson. It should be close in all areas as Romero most recently knocked out Chris Weidman with a flying knee and Whittaker held his own against "Jacare" on the mat, but overall I have to give the slight striking edge to "The Reaper" and the grappling/mat advantage to "Soldier of God."
Cardio could be an issue for Romero, but Whittaker has needed much less than a full three rounds to dispatch his latest foes. Still, the Cuban Olympic wrestler is quite possibly the most fearsome force in MMA and has all the looks of a champion. The same could almost be said for Whittaker, too, making this bout a close call not unlike the Nunes vs. Shevchenko main event.
In the end, I have to go with my gut here and pick youth.
Prediction: Whittaker by R2 TKO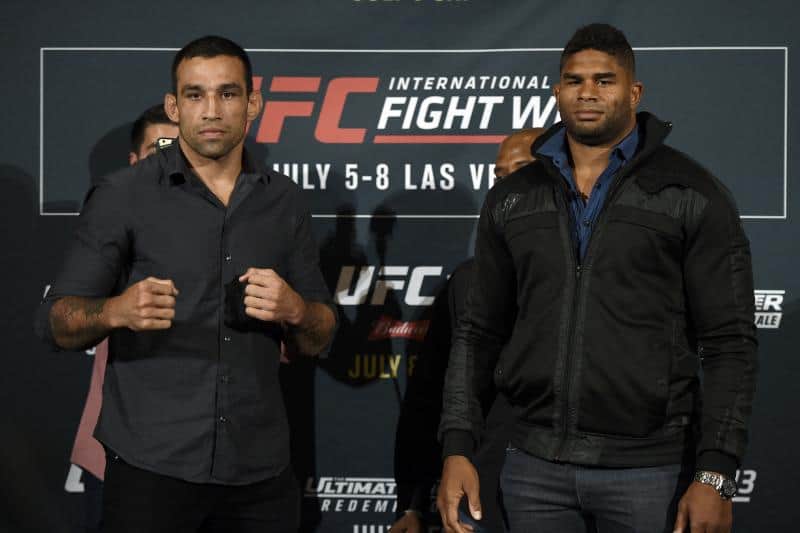 Alistair Overeem vs. Fabricio Werdum:
This fight presents an interesting trilogy match that will settle the score from their earlier Pride meeting, which Werdum won by submission, and their highly lackluster Strikeforce title affair which Overeem won by uninspiring decision.
Both men have recently been knocked out by heavyweight champ Stipe Miocic, so that may not bode well for their chances if they indeed earn a title shot with a win here, but in terms of this fight I have to go with Overeem. He's been more active and dominant as of late, and a vicious knockout of the normally iron-chinned Mark Hunt rates much better than Werdum's latest win, a decision over a flailing Travis Browne, who has lost five out of his last seven fights and looks like a shell of his former self. Obviously the result should rest on which man can get the fight to play out in their own respective wheelhouse, and I think the bigger, more patient, and more powerful Overeem will be able to keep it standing to get a stoppage.
Prediction: Overeem by second-round TKO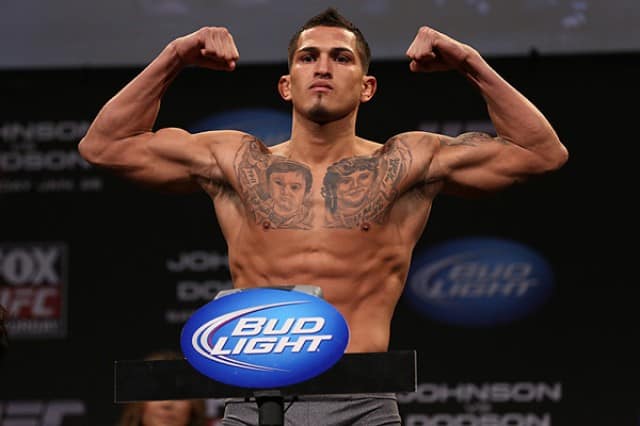 Anthony Pettis vs. Jim Miller:
While once-hyped former champion Pettis has fallen to some disappointing results as of late, Miller has quietly experienced a bit of a late-career resurgence by winning three of his last four inside the octagon, with his only loss a "Fight of the Night"-winning bout against Dustin Poirier five months ago. The quickly fading lights on "Showtime" means that Pettis simply must win this fight, and Miller has far less pressure weighing on his mind going into tonight.
However, I think he looked noticeably drained weighing in and Pettis seemed to be the decidedly bigger man. If the former champ can somehow keep this fight at range and avoid being taken down and neutralized – which could most certainly happen – I think it's his fight to lose.
Prediction: Pettis by unanimous decision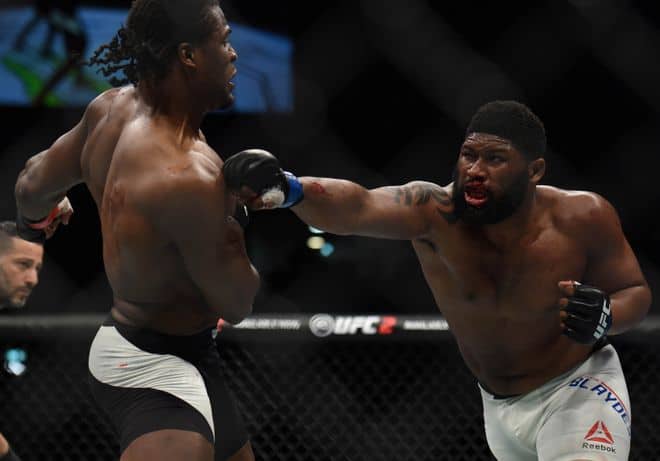 Curtis Blaydes vs. Daniel Omielanczuk:
Although the stout Omielanczuk is the higher-ranked fighter at No. 15 heading into this bout in the shallow UFC heavyweight waters, he's a bit bland and athletically challenged compared to his opponent, so I think it's Blaydes' fight to lose here. The aptly-nicknamed "Razor" is bigger, faster, and just more athletic, and I just can't seem to forget that looking back, he gave surging champ-in-waiting Francis Ngannou somewhat of a tough test when they fought back in 2016. If he can hang with "The Predator," he should make short work of an opponent like Omielanczuk, but anything can happen.
Prediction: Blaydes gets the R1 KO