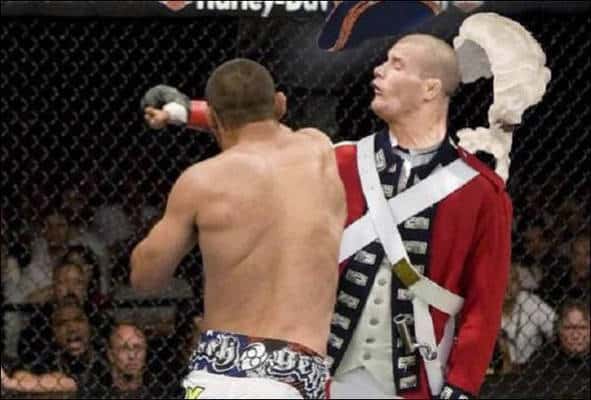 There's too much negativity in the MMA (mixed martial arts) media at the moment, so we here at LowKickMMA have decided to break up the clouds of Anderson Silva's drug test hearing and Jon Jones' New Mexico Hit-And-Run with some humour of the meme kind. If there's one thing that we have learned about MMA, it's that there are both highs and lows, but also some serious funnies, especially in the biggest fight promotion right now, the UFC.
With the explosion of social media in the last few years, very few moments, however awkward or hilarious, can be kept private. With an all-access approach to coverage of fights, training camps, weigh-ins, countdowns and also video logs such as the Embedded series, MMA and UFC fans have been treated to an inside look at their favorite fighters like never before.
There are some that choose to capture classic moments in the UFC with a meme, and the results can often be seriously lol worthy.
Check out the Top 10 Funniest UFC Memes….