MMA referee Mario Yamasaki has been often-maligned for his epic blunders in the cage. Whether he's letting an actual assault occur in front of him without stopping it or simply screwing up calls entirely.
Whatever the case may be, Yamasaki has been a thorn in UFC President Dana White's side, and that dynamic once again reared its ugly head concerning the Valentina Shevchenko vs. Priscila Cachoeira bout in Brazil on Saturday night.
With a long and not-so-illustrious career spanning nearly two decades as a referee for the UFC, let's take a look a the seven worst screw-ups by Mario Yamasaki during his tenure in the UFC!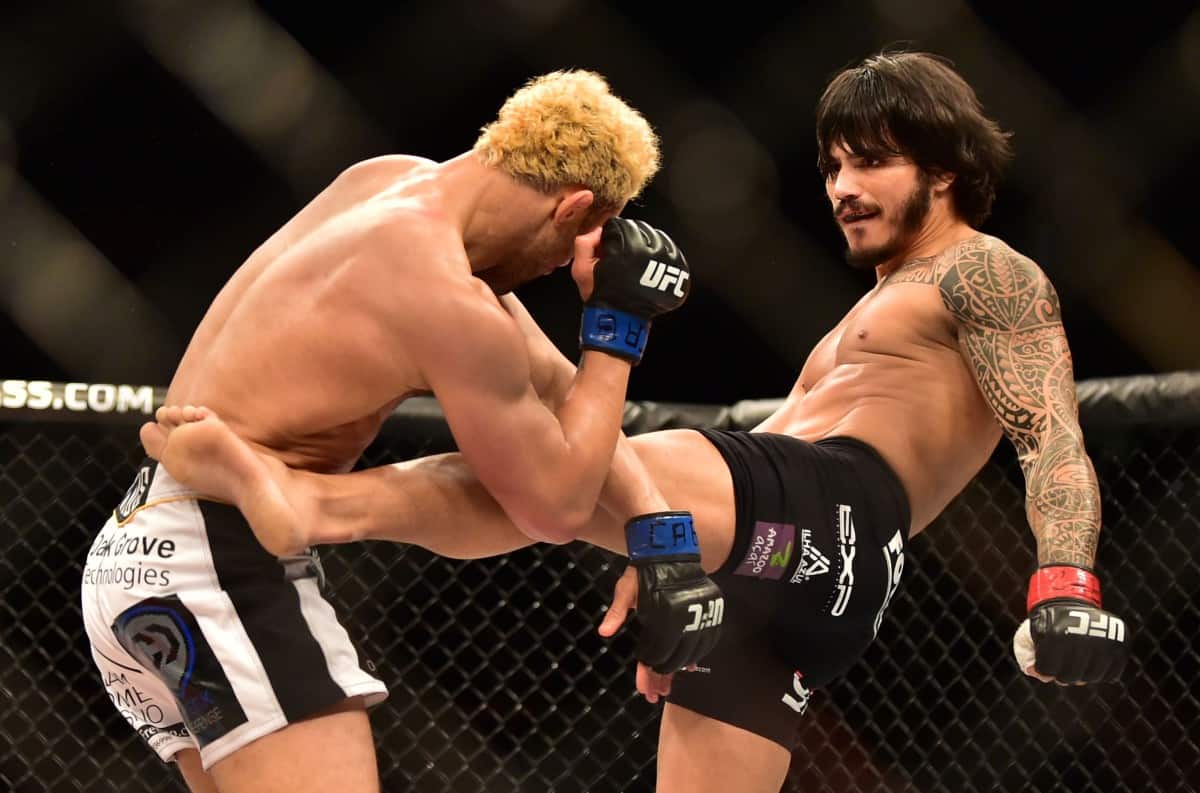 7. Erick Silva vs. Carlo Prater – UFC 142
Back in 2012, Silva was a hot welterweight prospect who had scored an emphatic 40-second knockout in his UFC debut. Next, he was paired with WEC veteran Carlo Prater at UFC 142 in Brazil.
Things began well enough, with Silva hurting Prater early before hunting for another sub-minute knockout. Then, Mario Yamasaki happened.
The fight was waved off about 30 seconds into the first round, which seemed righteous enough. Silva was pounding on a prime Prater, anyone watching that New that the fight was over.
But Yamasaki had a different outcome in mind. He errantly accused Silva of striking Prater in the back of the head. Maybe in the heat of the moment, it appeared that way, but replays showed the punches were legal and the fight should have been a TKO. Unfortunately, it was too late though. To Yamasaki's credit, he doesn't have the benefit of immediate replay, but it was still such a botched call.
Joe Rogan even confronted Yamasaki in the cage after the fight, questioning why he deemed it a disqualification loss for Silva.
Just one of many Yamasaki blunders.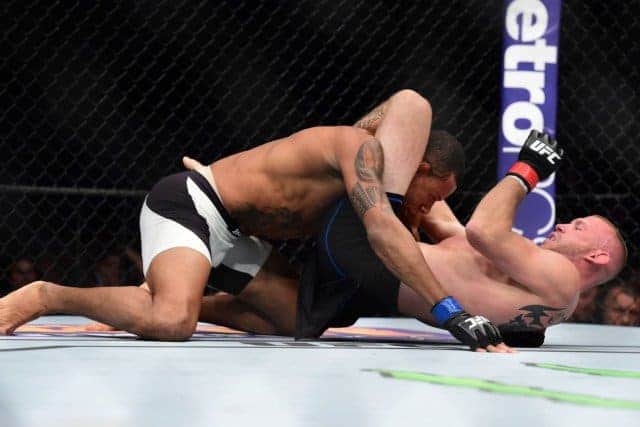 10 taps before Yamasaki stops it after @Cowboycerrone tells him!!! And he was looking right at it……WOW!!!!! ????????????????????????????????

— Dana White (@danawhite) February 22, 2016
6. Donald "Cowboy" Cerrone vs. Alex "Cowboy" Oliveira – UFC Fight Night: Cowboy vs. Cowboy
When Dana White has a bone to pick, you better pray it's not directed at you.
Many times Yamasaki has been excoriated by White, and one shining example was back in 2016 when "Cowboy" Cerrone took on Brazilian "Cowboy" Oliveira in a Fight Night main event in Pittsburgh.
Cerrone battered Oliveira on the feet before taking him to the ground and locking up a patented Cerrone submission. Oliveira tapped shortly after the choke was applied, but Yamasaki seemed oddly content to watch a man be strangled unconscious.
For whatever reason, Yamasaki dropped the ball bigtime, with Oliveira tapping ten times or more to get his attention. Being the ruthless savage Cerrone can be, he cranked that sucker until the ref pulled him off him; that old-school mentality that lends itself to  the kind of beautiful violence Cerrone and the like dish out.
The problem is, is that screwing up a tapped submission could lead to some serious brain damage with all the oxygen being cut off for so long. Sometimes a fighter will refuse to tap, for some unwritten rule of the warrior code, but Oliveira tapped like his hand was on fire, and there's no excuse to justify Yamasaki's screw up here.
The referee should be there to protect a fighter. Yamasaki really broke that cardinal rule here and it's stayed with him ever since.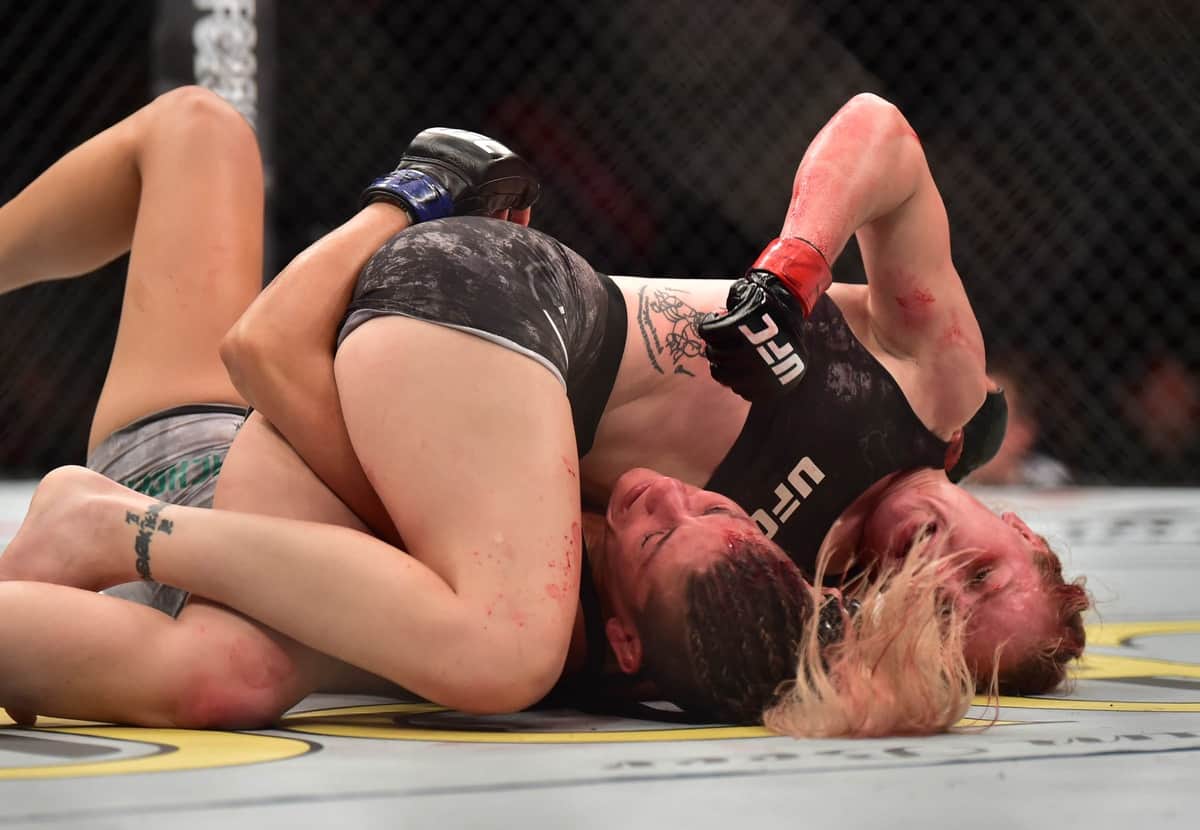 5. Valentina Shevchenko vs. Priscila Cachoeira – UFC Fight Night: Belém
The most recent of Yamasaki's screw-ups, and perhaps one of the most disturbing.
Shevchenko landed 230 significant strikes compared to Cachoeira's 3. That's 230-3.
The Brazilian flyweight who was making her UFC debut was clearly in over her head, and it was Mario Yamasaki's job to protect her. Once again, he went out to lunch mentally and watched with dead eyes as Shevchenko continued to rearrange Cachoeira's face.
Just another massive brain fart from the MMA world's most maligned referee. Yamasaki must be held to a higher standard because someday someone's going to get extremely hurt or end up brain dead from some neverending submission.
Once again Dana White went off on Yamasaki at a post-fight press conference, saying "(Yamasaki) should never step foot in the Octagon again" and just showing complete disgust for Yamasaki's mindless oversight.
There's definitely a pattern going on here when it comes to terrible refereeing, and Yamasaki seems to be the common denominator.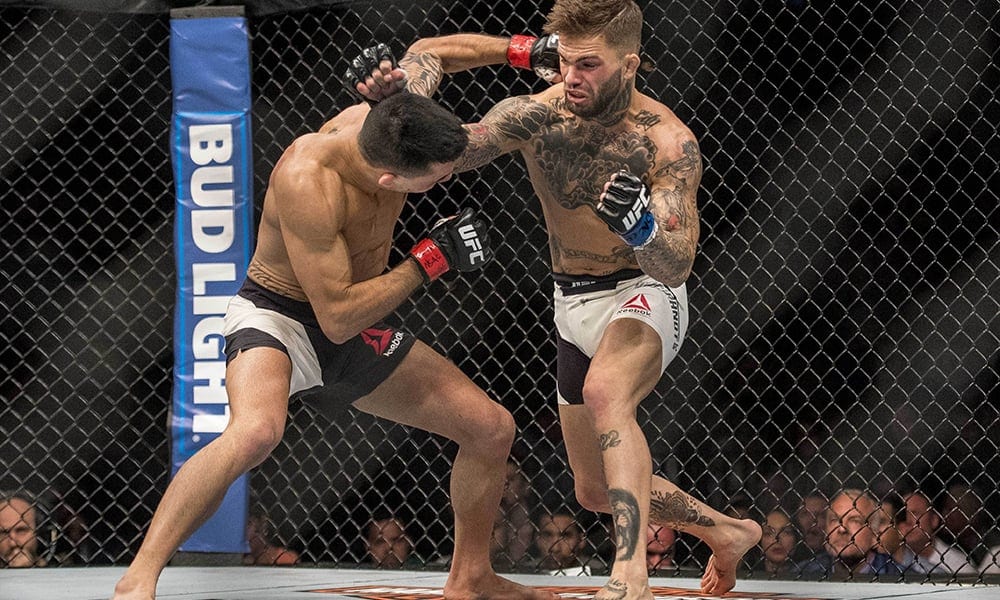 4. Cody Garbrandt vs. Augusto Mendes – UFC Fight Night: Cowboy vs. Cowboy
On the same card as "Cowboy" vs. "Cowboy", Yamasaki had another brainless moment, when he let Cody Garbrandt finish Augusto Mendes twice before stopping the fight.
Mendes was clearly done after being dropped the first time by a brutal punch from Garbrandt, yet Yamasaki waved both men to fight on. Garbrandt even celebrated thinking he had won before Yamasaki inexplicably implored him to continue his onslaught.
Garbrandt earnestly replied by knocking Mendes to the ground again, this time following it up with ground-and-pound. Only then was Yamasaki satisfied enough to stop the fight.
But essentially Mendes was knocked out twice in the same fight thanks to Yamasaki's ineptitude.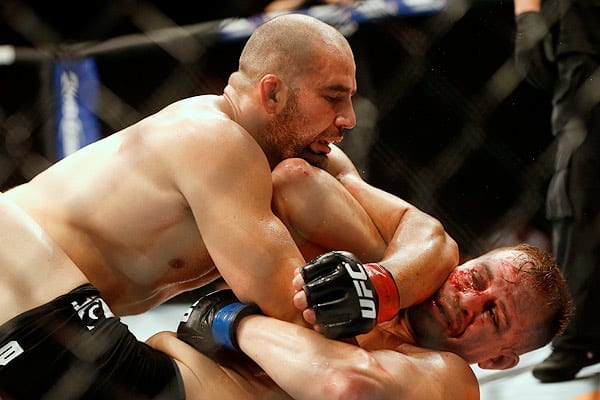 3. Glover Teixeira vs. Fabio Maldonado – UFC 152
If you ever want to see an example of a total and utter beatdown in MMA, look no further than Teixeira's dismantling of Maldonado. Mario Yamasaki was there with immediate access to the action, every thudding punch, cracking low kick, every grunt from a man in the midst of a one-sided thrashing.
Teixeira put it on his fellow Brazilian countrymen, leaving him grotesquely swollen to the point where doctors had to stop the fight in between the second and third round.
Thank God for that doctor, though, as Yamasaki clearly wasn't about to do anything about it. It was a hellacious beating, the kind of prime Teixeira beatdown where people wouldn't just lose a fight, they'd also get seriously hurt. 2012 Glover Teixeira was a scary man, and Maldonado was known for being able to withstand quite a beating; with Mario Yamasaki conducting this circus, someone was bound to get hurt.
It's almost easy to lose track here with all of Yamasaki's screw-ups going on here.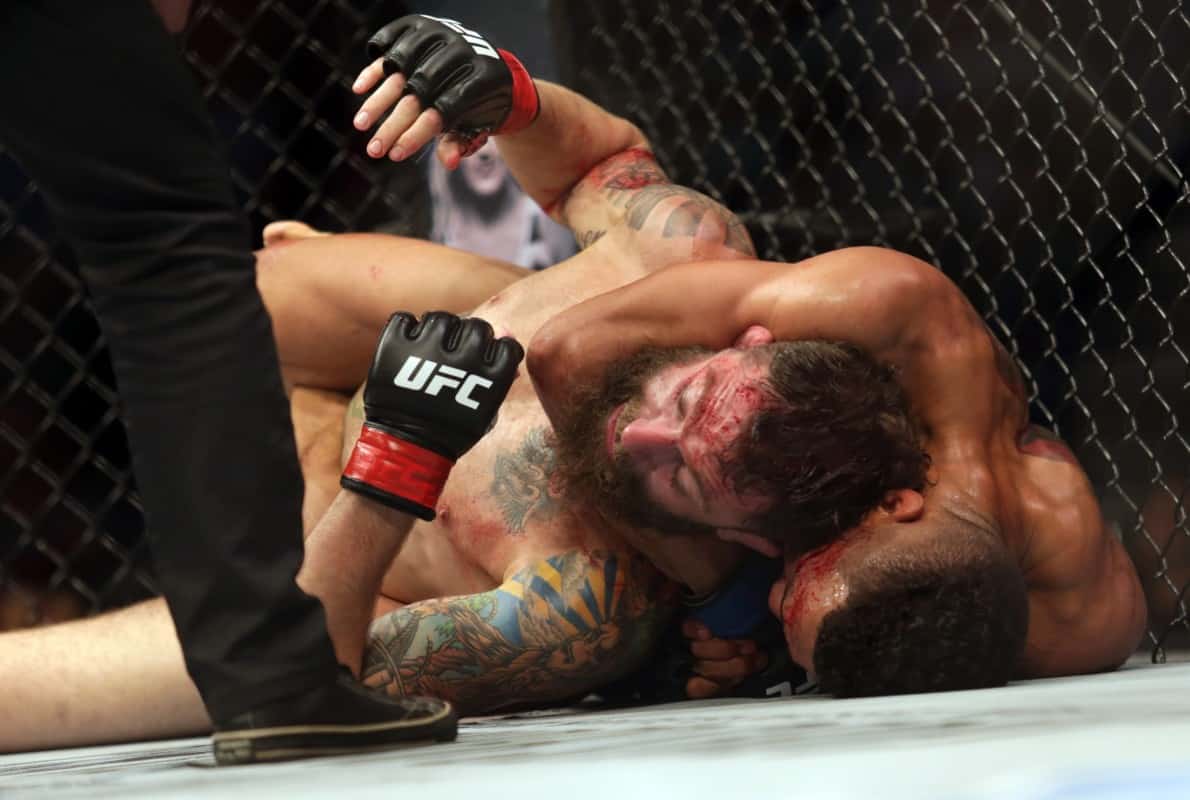 2. Michael Chiesa vs. Kevin Lee — UFC Fight Night: Chiesa vs. Lee
Here is a rare case when Yamasaki actually did something too soon, and embarrassingly so.
Yamasaki handled the referee duties for the main event between Lee and Chiesa, a fight that had garnered a good deal of attention thanks to a pre-fight scuffle where one man's mother was insulted, which invariably led to a ridiculous confrontation between the two.
Well, it was Lee's superior grappling that was the story of the fight, a fight where Chiesa was utterly dominated throughout the entire first round.
While Lee did have a rear-naked choke applied towards the end of the first, it didn't garner a tap from Chiesa. And post-fight replays showed the choke wasn't really strong enough to put Chiesa in danger.
Of course, all of those details meant nothing to Yamasaki, who inexplicably stopped the fight for no apparent reason. The stoppage was so bad that Chiesa wanted to grapple Yamasaki himself.
Not a good look for a UFC referee.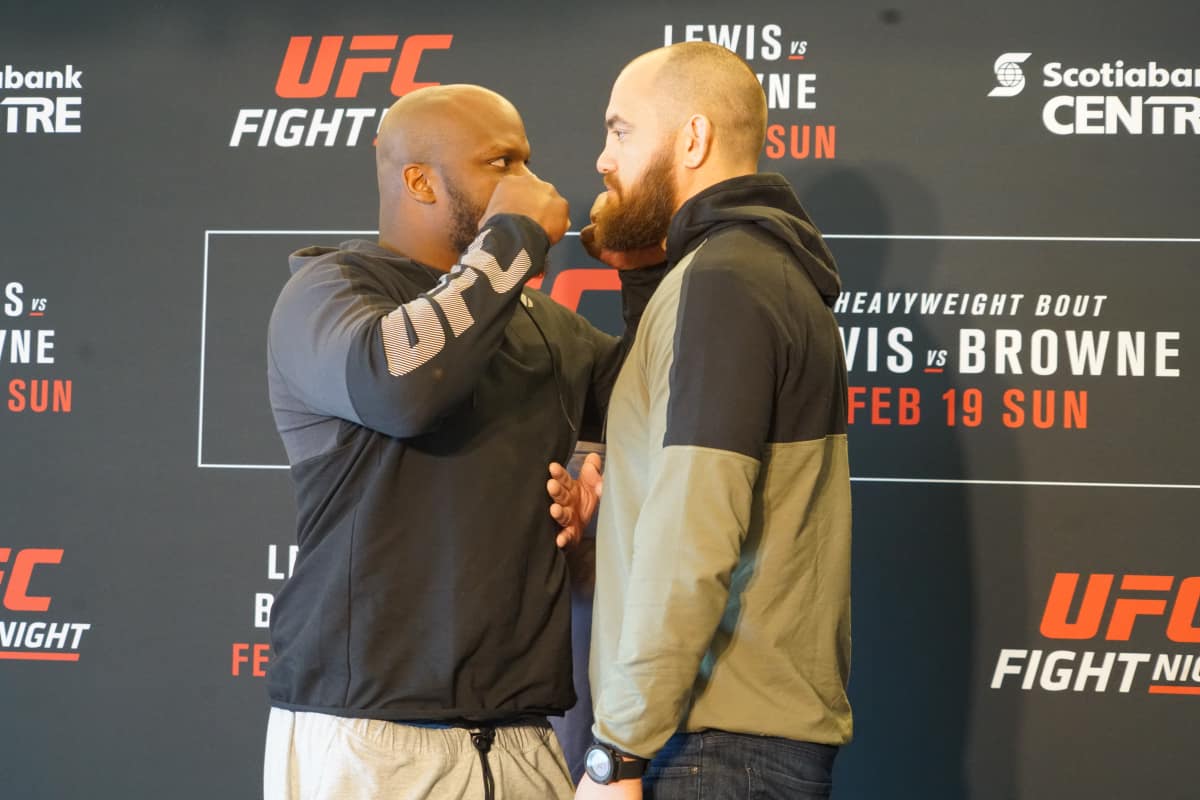 1. Travis Browne vs. Derrick Lewis – UFC Fight Night: Lewis vs. Browne
When your talking about mistakes in a heavyweight fight, someone's bound to get extremely hurt. That's exactly what happened when Yamasaki checked out mentally during the main event of Travis Browne vs. Derrick Lewis.
While he did rightfully allow Lewis to recover and fight on after being hurt by a body kick in the first round, but foolishly gave Browne the same treatment after taking flush punches to the face. He even allowed a volley of ground-and-pound that put "Hapa" into another dimension consciousness-wise.
To watch Browne lay prone, taking massive shots from a 260-pound beast, while Mario Yamasaki stands idly by was truly disturbing. The amount of unnecessary physical trauma he allowed is unconscionable, as heavyweight punches are not to be trifled with or taken lightly.
The scene was reminiscent of another heavyweight attempted murder, back when Dan Miragliotta allowed Shane Carwin to punch a hole through the side of Frank Mir's skull. Both fights were unsettling to witness; violence when competitive is entertaining, violent one-sided beatings are simply assaults on PPV or prime time TV.
Moral of the story is that if you're refereeing a heavyweight fight, drink an extra Red Bull if you have to because God help the heavyweight who finds himself on the wrong side of a beat down when Yamasaki is asleep at the wheel.