Mario Yamasaki is one of the most controversial figures in MMA history. He's known for giving the heart symbol and a collection of questionable calls. 
| | |
| --- | --- |
| Name: | Mario Yamasaki |
| Age: | 60 |
| Nickname: | N/A |
| Background: | BJJ |
| Years Active: | 2001 to Present |
| Fights Officiated: | 450 (155 KO/TKOS, 113 Submissions, 174 Decisions, 4 Draws, 1 No Contest, 3 Disqualifications) |
Here's a breakdown of the career of veteran MMA referee Mario Yamasaki. Going over how BJJ training led him to become one of the most tenured MMA refs in the sport's history.
Mario Yamasaki's Early Life
Mario Yamasaki was born in Sao Paulo, Brazil in 1963. When he was older, Yamasaki would begin learning Brazilian Jiu-Jitsu.
He would become a Gracie Barra black belt that became known for competing around Brazil. This passion for grappling would lead Mario to find work in MMA.
How Mario Yamasaki Became an MMA Referee
Mario Yamasaki began his officiating career in 2001. He would become one of the more mentionable UFC referees, along with Big John McCarthy.
Yamasaki would begin officiating fights all over the world. Giving his heart symbol every time Bruce Buffer said his name.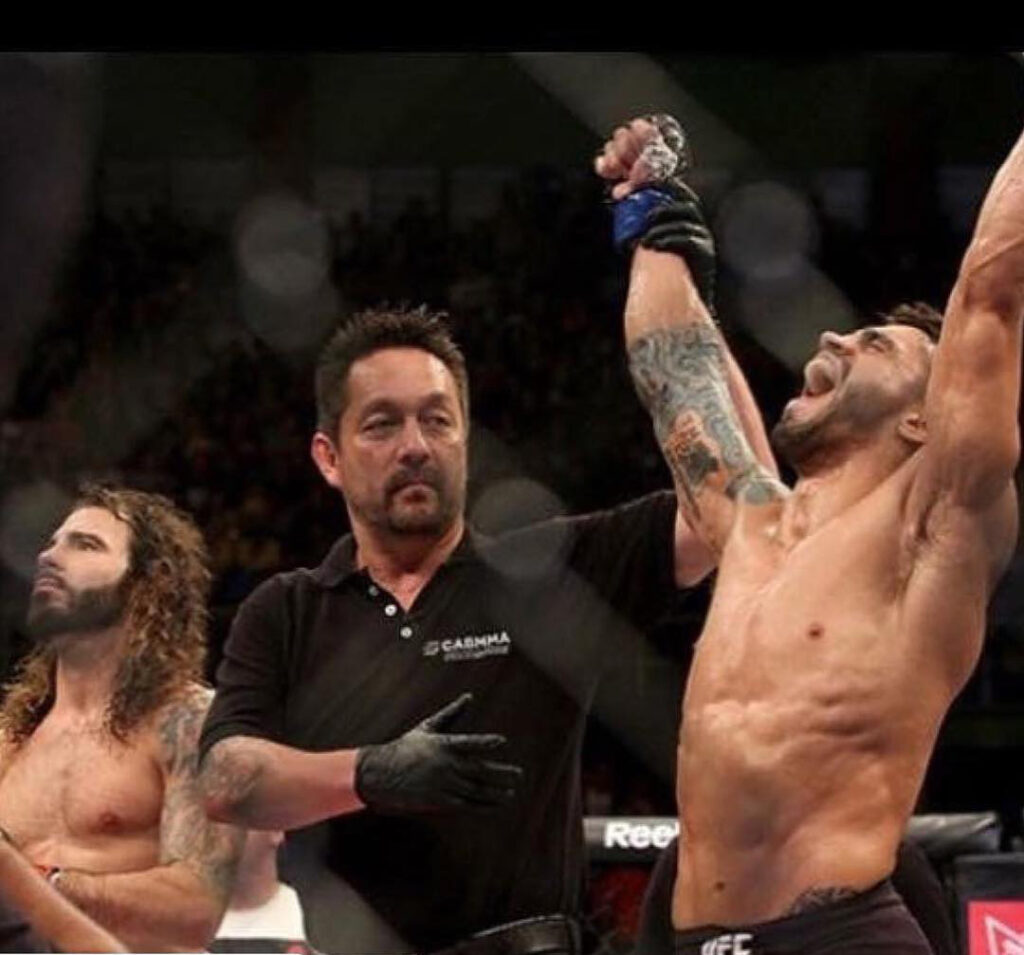 The Controversial Moments of Mario Yamasaki's Career
Mario Yamasaki has done a good job in over twenty years as an MMA referee. But he unfortunately had a number of controversial decisions towards the end of his officiating career.
Here are some of the most controversial moments of Mario Yamasaki's career.
Michael Chiesa vs. Kevin Lee
Michael Chiesa and Kevin Lee were one of the headline fights of the UFC Fight Night: Oklahoma event in 2017. Mario was the third man in the ring for this hyped-up match and made a historical error.
Kevin Lee would lock on a darce choke, that Chiesa defended. While defending the choke, Yamasaki would step in and prematurely stop the fight. Chiesa was irate, and the MMA community let Mario know he made a huge mistake.
Alessio Sakara vs. Victor Alimaki
One of the early mistakes of Mario Yamasaki's career took place in a prelim match at UFC 70. Sakara would hit Alimaki with a right hand, making him turn and walk away.
Yamasaki would step in, and everyone assumed that Sakara had won the fight. The referee was actually calling timeout, which he could not legally do.
Mario would restart the fight, which led to Alimaki getting pummelled for another ten seconds.
Cody Garbrandt vs. Augusto Mendes
In the match, Garbrandt rocked Mendes with a flurry of punches. Yamasaki would seemingly step in but change his mind last second and step away.
A confused Garbrandt would continue hitting Mendes before Yamasaki stepped in. His indecisiveness would cause Mendes to absorb more punches before stepping in.
Erick Silva vs. Carlo Prater
In one of Erick Silva's early UFC matches, he seemingly won by strikes against Carlo Prater. Yamasaki would step in to stop the fight but later reversed the decision and called it a disqualification.
Yamasaki claimed that Silva was hitting Prater on the back of the head. Joe Rogan would jump into the ring and question Silva and Yamasaki on his call. The Brazilian card was irate as Mario had to be escorted to the back.
Matt Hughes vs. Frank Trigg 2
Mario was also the third man in the cage for the memorable Matt Hughes vs. Frank Trigg title bouts. In the fight, Yamasaki would miss a blatant low blow by Trigg.
Frank would jump on Matt Hughes and attempt to finish the fight. Somehow, Hughes was able to escape and stop Trigg.
If Hughes had lost the match, Yamasaki would have gotten even more criticism than he received.
Derrick Lewis vs. Travis Browne
In a highly-anticipated heavyweight match, Derrick Lewis met contender Travis Browne. Lewis dominated the match and flatlined Brown with strikes.
Yamasaki was late getting in to stop it as Lewis landed multiple shots while Browne was unconscious.
Shogun Rua vs. Ovince St. Preaux
We remember Rua getting dropped within the first few seconds of his match vs. OSP. While he was out, Yamasaki allowed OSP to hit Shogun with multiple unnecessary shots before stepping in.
Mario Yamasaki's Glitch in the UFC Game
Mario Yamasaki is also one of the many glitches in the UFC games before 2018. There are numerous videos online of Yamasaki's character stopping matches early.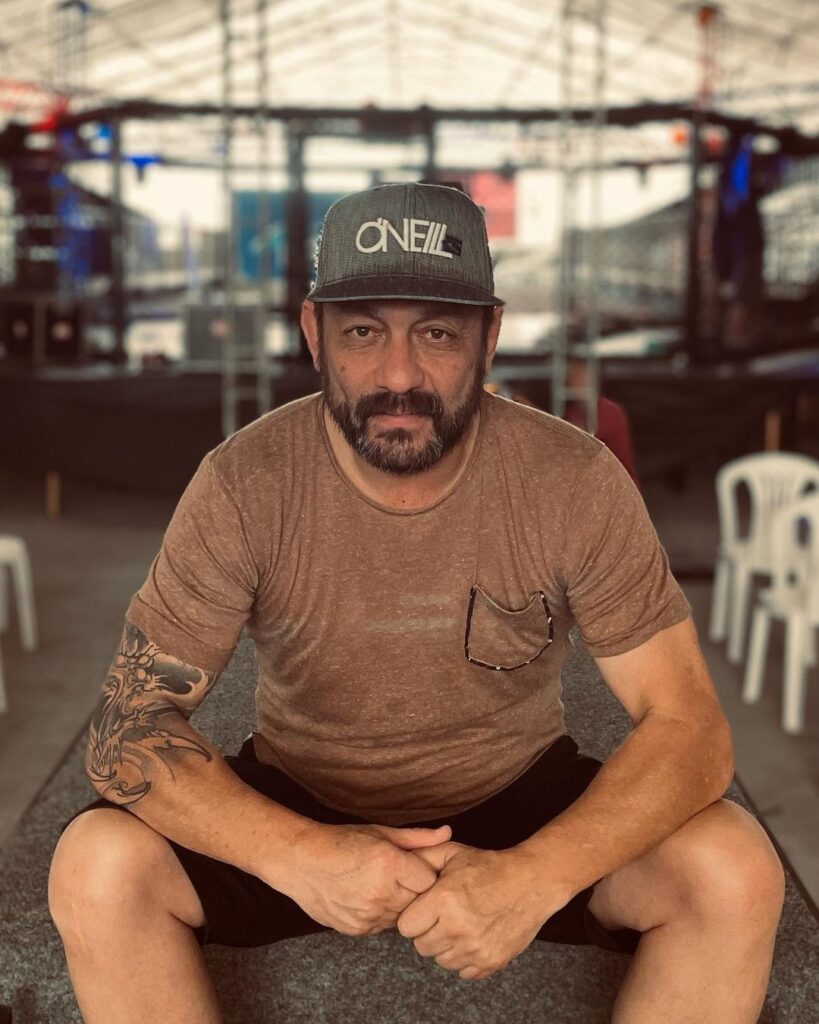 The UFC Blacklists Mario Yamasaki
The last controversy of Mario Yamasaki's career would be one of his worst. He was officiating the infamous Valentina Shevchenko vs. Priscila Cachoeira.
It was one of the most lopsided defeats in UFC history. Shevchenko clearly outmatched Cachoeira, who absorbed hundreds of unanswered punches.
Dana White was livid over Yamasaki not stopping the fight soon, along with the Brazilian booker of the event. This error would be the final straw for Yamasaki, as he was subsequently blacklisted from officiating UFC events.
Post UFC Officiating Career
After being blacklisted from the UFC, Yamasaki would spend the rest of 2018 working PFL events. When the year ended, Yamasaki would announce that he would be retiring from MMA.
His retirement would last three years as Yamasaki began officiating in Brazil. The last event that Yamasaki worked on was for a Brazilian promotion in September of 2022.
Mario Yamasaki's Most Memorable Matches
With over twenty years of officiating fights, Mario Yamasaki has been a part of some of the sport's most memorable moments. Here are some of the most memorable matches that Yamasaki officiated.
Mario Yamasaki's Personal Life
Mario Yamasaki runs Yamasaki Academy in Sao Paulo with his brother. He has been a BJJ practitioner for nearly forty years, showing his passion for combat sports.
Some may question Mario's officiating, but nobody can question that he's a dedicated BJJ practitioner.
Could Mario Yamasaki Return to Officiate in the UFC?
Since returning from retirement, there have been rumors that Mario Yamasaki could possibly return to the UFC. It's a possibility that Dana White has said is absolutely never happening. We might see him continue to officiate in other promotions, but not the UFC.