Video: UFC champ Sean Strickland shows off his new shirt before training with Paul Felder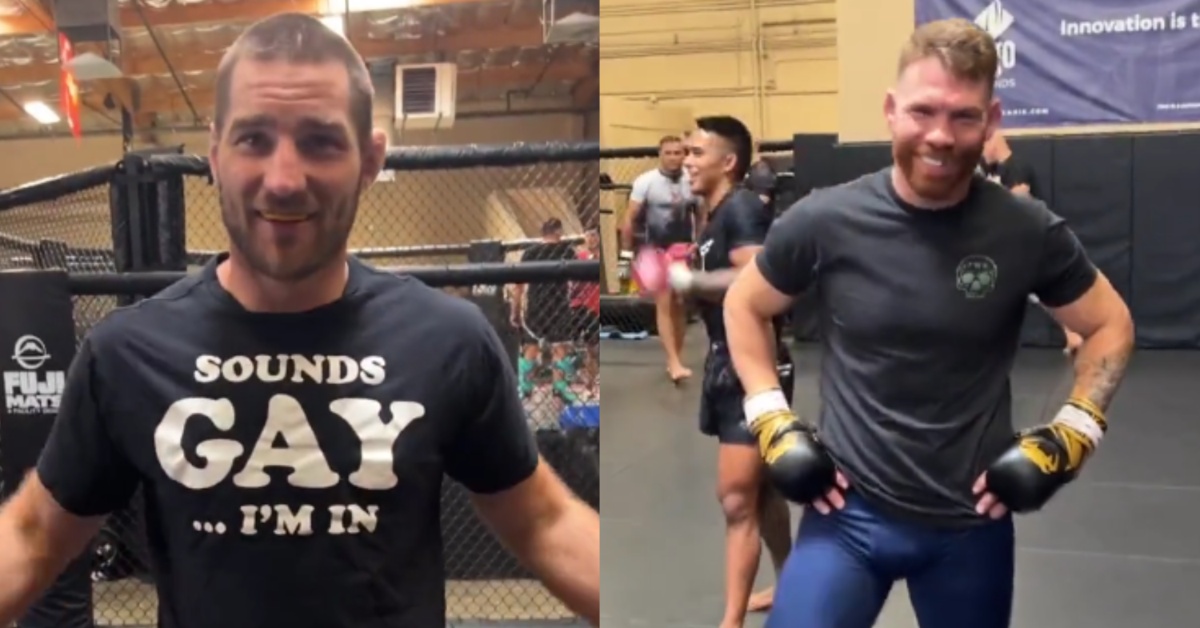 Newly crowned UFC middleweight world champion Sean Strickland is sporting some new swag as he returns to the gym following his shocking title win earlier this month.
Despite stepping into the Octagon as a 7-to-1 underdog, 'Tarzan' did the unthinkable and scored a dominant unanimous decision victory over Israel Adesanya at UFC 293 to claim the middleweight title. Fans are still trying to come to terms with what exactly happened that night, but the fact remains that Sean Strickland is the new king of the 185-pound division.
Following his victory, the always-outspoken star revealed that he was forced to go on vacation. Now, it appears that Strickland is once again back to work in the gym and has a brand new shirt to show off to his teammates, including ex-fighter turned UFC analyst, Paul Felder.
As Strickland states in the video, the shirt was a gift, but I think we can all agree that it definitely works well with his sometimes controversial personality.
Is a Rematch with Israel Adesanya Next for Sean Strickland?
Following his big win in The Land Down Under, Strickland and his longtime coach, Eric Nicksick, suggested that a December return to the Octagon could be in the cards. With UFC 296 beginning to take shape, that no longer appears to be the case. Speaking about his next appearance inside the Octagon, 'Tarzan' made it clear that his only concern is making as much money as he can while he holds the gold.
"My thing is, dude, when it comes to that next fight, everybody's like, 'Who do you want to fight?' I don't give a f*ck, dude," Strickland explained on his podcast. "I want to make f*cking money. I get those pay-per-view buys. Give me somebody who's going to make f*cking money. I don't want to fight anybody boring. I want to fight, you know, give me someone who's making money." 
Of all the potential fights out there, a rematch with Israel Adesanya may very well be the biggest money-making matchup for Strickland. 'Tarzan' even hinted that another scrap with 'The Last Stylebender' could be next, but in all likelihood, we won't see it happen until 2024.