Colby Covington eyes title fight with Sean Strickland after UFC 296 return: 'That guy is a punk'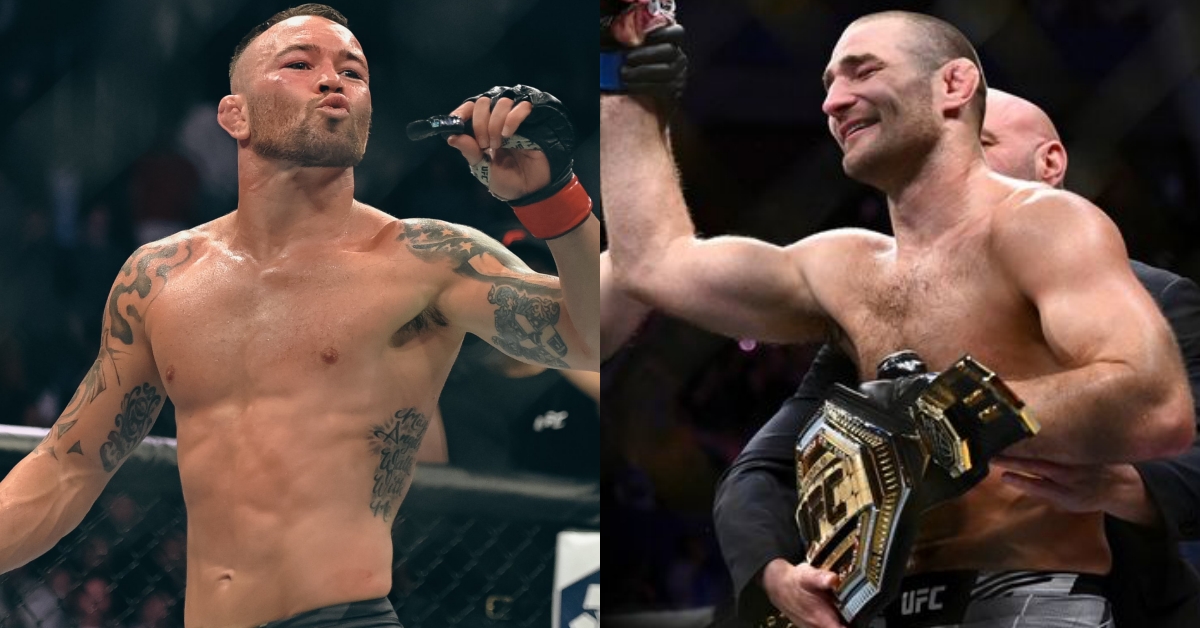 Officially slated to make his own return to the Octagon at UFC 296 at the end of the year, former interim welterweight champion, Colby Covington may already find himself pre-occupied with a title bout against Leon Edwards, however, has claimed he would fight Sean Strickland for middleweight gold in the immediate future.
Covington, who is set to return at UFC 296 on December 16. next – takes on undisputed welterweight champion, Edwards in the pair's respective returns to the Octagon for a long-awaited grudge match between the duo.
Sidelined since last year, Clovis native, Covington has yet to feature since he defeated former two-time welterweight title challenger, Jorge Masvidal – scoring a one-sided unanimous decision win over the Miami native in the pair's scintillating rivalry. 
Colby Covington weighs up title fight with Sean Strickland after UFC 296
And fresh off the news of his title fight return in December at UFC 296, Covington claimed that if the opportunity presented itself, he would like to snatch the middleweight crown from Strickland – labelling his fellow Californian as a "punk".
"(Israel) Adesanya overlooked him (Sean Strickland)," Colby Covington told James Lynch in a recent interview. "He thought that he was just gonna be able to breeze through this guy and he probably didn't train very hard and I think he's getting a little comfortable up there. He's made some big paychecks and he's just not hungry like he used to be."
"It just opens up the door for all the middleweights because that's the easiest guy in the division to beat," Colby Covington said of Sean Strickland. "Honestly, it opens up the door for me. I might go up and beat his ass. That guy's a f*cking punk. He got his ass knocked out by (Kamaru) Usman like a little scrub – f*cking out, unconscious. So, imagine what I would do to him as America's champ."
Would you like to see Colby Covington fight Sean Strickland in the future?