Sean Strickland hints at UFC title rematch against Israel Adesanya next: 'I don't want to fight anybody boring'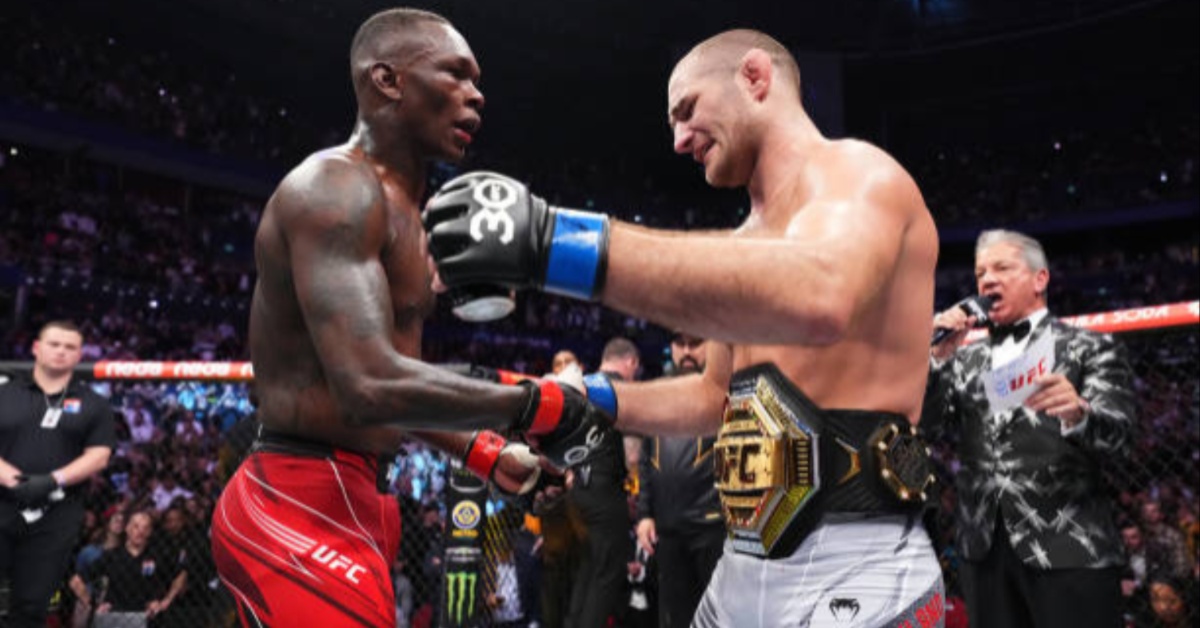 Suggesting the UFC will likely follow through and offer former two-time middleweight champion, Israel Adesanya a title rematch off the back of their first fight – newly-minted division champion, Sean Strickland has claimed he expects a more better showing from the former if they share the Octagon again.
Strickland, who headlined UFC 293 earlier this month, managed to strike the undisputed middleweight championship with a shocking upset win over City Kickboxing ace, Adesanya, scoring a shutout unanimous decision win over the latter to win the championship.
Sean Strickland expects to fight Israel Adesanya in a title rematch next?
And in the immediate aftermath of his championship win in Sydney, Australia, Strickland was linked to a title re-run with the Nigerian-Kiwi striker in his first attempted title defense – something he believes the UFC will offer the ex-titleholder.
"It was a good time, you guys," Sean Strickland said on his podcast. "It was a good time. I like fighting. I like to hit [people]. I like to fight, I give 110 per cent, it was good. I thought Izzy (Israel Adesanya) would be better. I'm sure the UFC might give him a rematch and he might take it a little bit more seriousn and put up a better fight."
"My thing is, dude, when it comes to that next fight, everybody's like, 'Who do you want to fight?' I don't give a f*ck, dude," Sean Strickland explained. "I want to make f*cking money. I get those pay-per-view buys. Give me somebody who's going to make f*cking money. I don't want to fight anybody boring. I want to fight, you know, give me someone who's making money."
As for Adesanya, the former champion has since landed himself in hot water off the back of his title loss, pleading guilty to a drunk driving charge in Auckland, after he tested over the legal limit of blood alcohol levles, three weeks prior to his title fight with Strickland. 
Can Sean Strickland land a second career win over Israel Adesanya?