'Rowdy' Ronda Rousey reportedly ready to leave WWE behind for return to the Octagon at UFC 300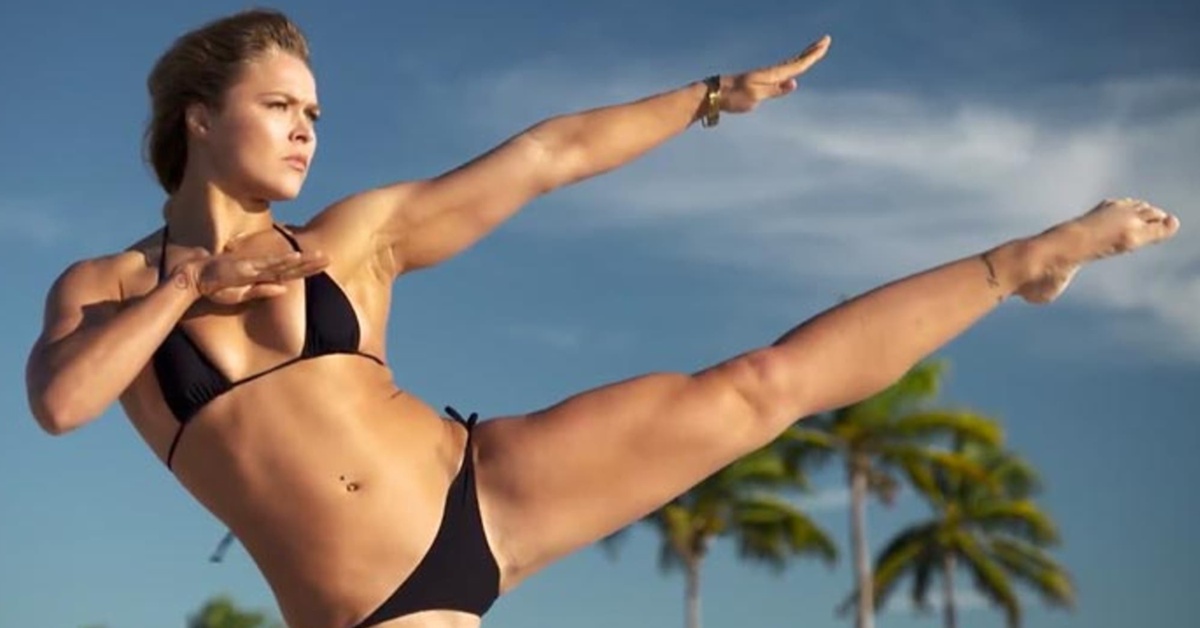 Ronda Rousey may be ready to pack away her wrestling boots and once again strap on the four-ounce gloves for a return to the Octagon in 2024.
After years away from the MMA game, 'Rowdy' may be looking for a comeback as the UFC closes in on its 300th event next year. That is according to an anonymous source close to the current WWE Superstar. In an interview with DailyMail, the source claims that Rousey is looking to finish up her commitments with the sports entertainment behemoth and is strongly considering a UFC return.
"She just had a match at Summerslam and is looking to wind down her time and commitments with the WWE and she is now focusing on potentially making a run to have one last fight in the UFC and compete at UFC 300 when that presents itself sometime next year," the source said.
They also added that Ronda Rousey is "at a current crossroads in her life and career as she is looking to see what she might want to do next.
Ronda Rousey Reportedly Ready to Add Another Addition to Her Family
Ronda Rousey has not competed inside the Octagon since suffering back-to-back knockout losses against Holly Holm and Amanda Nunes. Prior to that, 'Rowdy' won 12 straight, all by way of finish with 11 coming in the opening round. After her first-round loss to the 'Lioness' at UFC 207, Rousey walked away from the sport and ultimately signed with WWE shortly after.
In 2021, Ronda Rousey gave birth to her first child, La'akea Makalapuaokalanipō Browne, with husband and former UFC standout Travis Browne. Anyone who follows her on social media knows how important being a mom is to the former bantamweight world champion. So much so that she is reportedly interested in adding another bundle of joy to her household.
"She really wants to do it all [career-wise], but in the next few months don't be caught off guard that she is having another kid because that is something she feels is one of the most important things to happen for her again," the source added.
Dana White recently debunked Ronda Rousey's rumored return for UFC 300 next year, but it wouldn't be the first time the UFC President has flat-out lied to protect some of the promotion's impending surprises. And with Amanda Nunes no longer terrorizing the bantamweight division, there is no better time for 'Rowdy' to step back into the cage.